He took down Michigan's unemployment system. Now, he's struggling to fix it.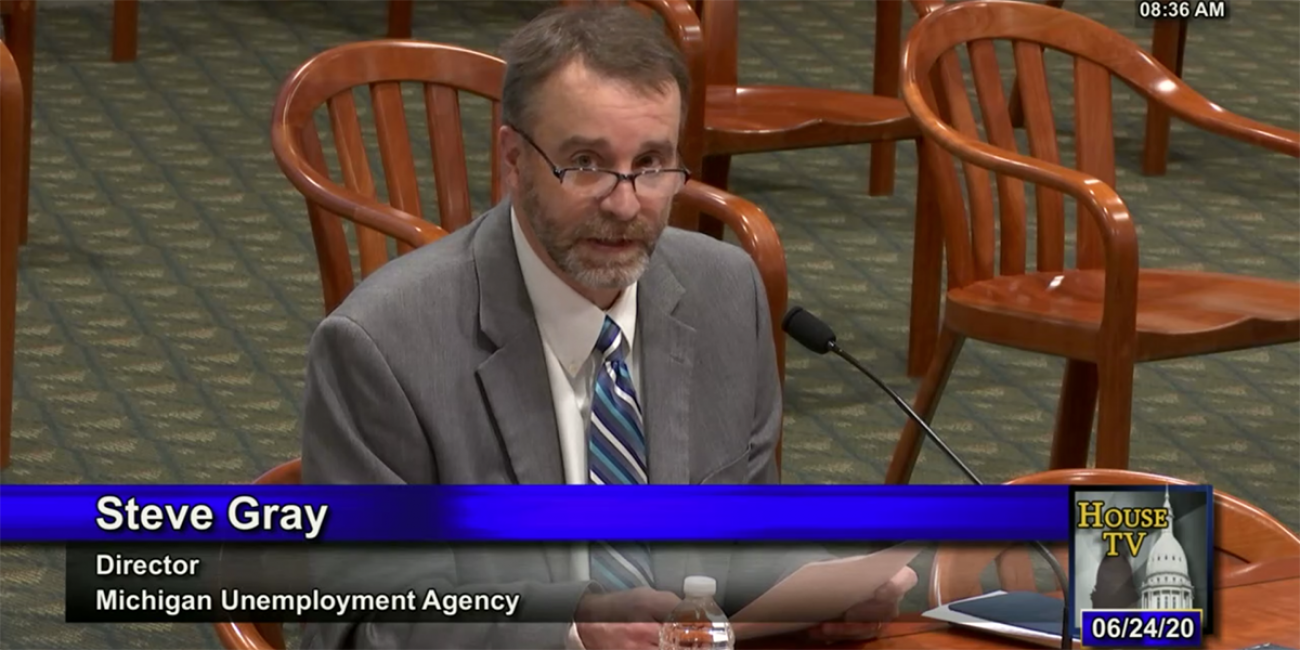 Michigan Government
He took down Michigan's unemployment system. Now, he's struggling to fix it.
Nov. 6, 2020: Reformer hired to fix Michigan's unemployment system quits as problems mount
LANSING — Four years before Steve Gray took over the Michigan Unemployment Insurance Agency, he helped take it down.
Gray was working as a claimant advocate when he exposed a false fraud scandal that rocked state government, prompted then-Gov. Rick Snyder to replace the agency's director, led to court orders, legislative reforms and sparked a series of class-action lawsuits that could still cost the state millions of dollars or more.
Appointed director by Gov. Gretchen Whitmer in June 2019, Gray now faces calls to resign as he struggles to change the agency again — from the inside, this time — during a global pandemic, economic shutdown and historic surge in jobless claims.
"I love my job, and there's so much to do right now, so there's a lot of it to love," Gray told Bridge in a phone interview, appearing unfazed by the drama. "It's kind of become politicized to some extent, but myself and the agency, we're committed to making sure that people can get paid that are eligible and to do it as quickly as we can."
Before joining the state government, Gray founded the University of Michigan Law School's Unemployment Project, a clinic that provides free legal services to residents seeking unemployment benefits. He spent decades as a legal aid lawyer and told Bridge that aiding jobless residents has "kind of been my life's work."
As a claimant advocate, "you begin to see some of the cracks in the system, but you also get a real good understanding of what the system is supposed to be about," Gray said. "It kind of turned me into an unemployment nerd."
Gray was leading the U-M clinic in 2015 when he and a fellow professor alerted federal officials to a troubling trend: The state was accusing jobless residents of unemployment claims fraud at an "unprecedented" rate using an automated computer program.
Their letter to the U.S. Department of Labor triggered federal and state reviews of the Michigan unemployment system, which two years earlier had begun relying on the software to identify suspected fraud and then automatically garnish wages or intercept tax collections from claimants who an algorithm had deemed guilty.
An audit later revealed a 93 percent error rate in those "robo fraud" determinations, and the agency admitted it had wrongly flagged more than 40,000 claims as fraudulent.
After the state reversed most of those determinations, Gray and other claimant advocates advised lawmakers on a series of legislative reforms adopted in 2017.
Three years later, Gray is now facing criticism from lawmakers who have been flooded by angry calls from constituents struggling to obtain benefits through Michigan's unemployment system in the midst of mass layoffs.
Online and phone networks have sputtered while unemployment offices have remained closed to the public. In a controversial attempt to stop actual fraud, the unemployment agency halted payments for thousands of jobless residents during an ongoing investigation into imposter claims.
Citing "desperate" pleas from constituents, Rep. Luke Meerman, R-Coopersville, last month sent Whitmer a letter urging her to remove and replace the entire leadership team at the Michigan Unemployment Insurance Agency, including Gray.
"People are losing their livelihoods without the assistance they were promised by your administration and department leadership teams," Meerman wrote in the letter, which was signed by 18 other Republicans and one Democrat. "It is time for the people to hold accountable a department who has ignored and lied to them."
'The buck has to stop somewhere'
The unemployment agency announced last week it had met its goal of resolving a backlog of 11,824 claims that had been filed by jobless residents prior to May 1, either by making eligibility determinations or by deeming claimants unreachable. It's still working to resolve another 30,000 benefit requests filed before June 1.
All told, the state says it has paid benefits to 97 percent of all eligible workers.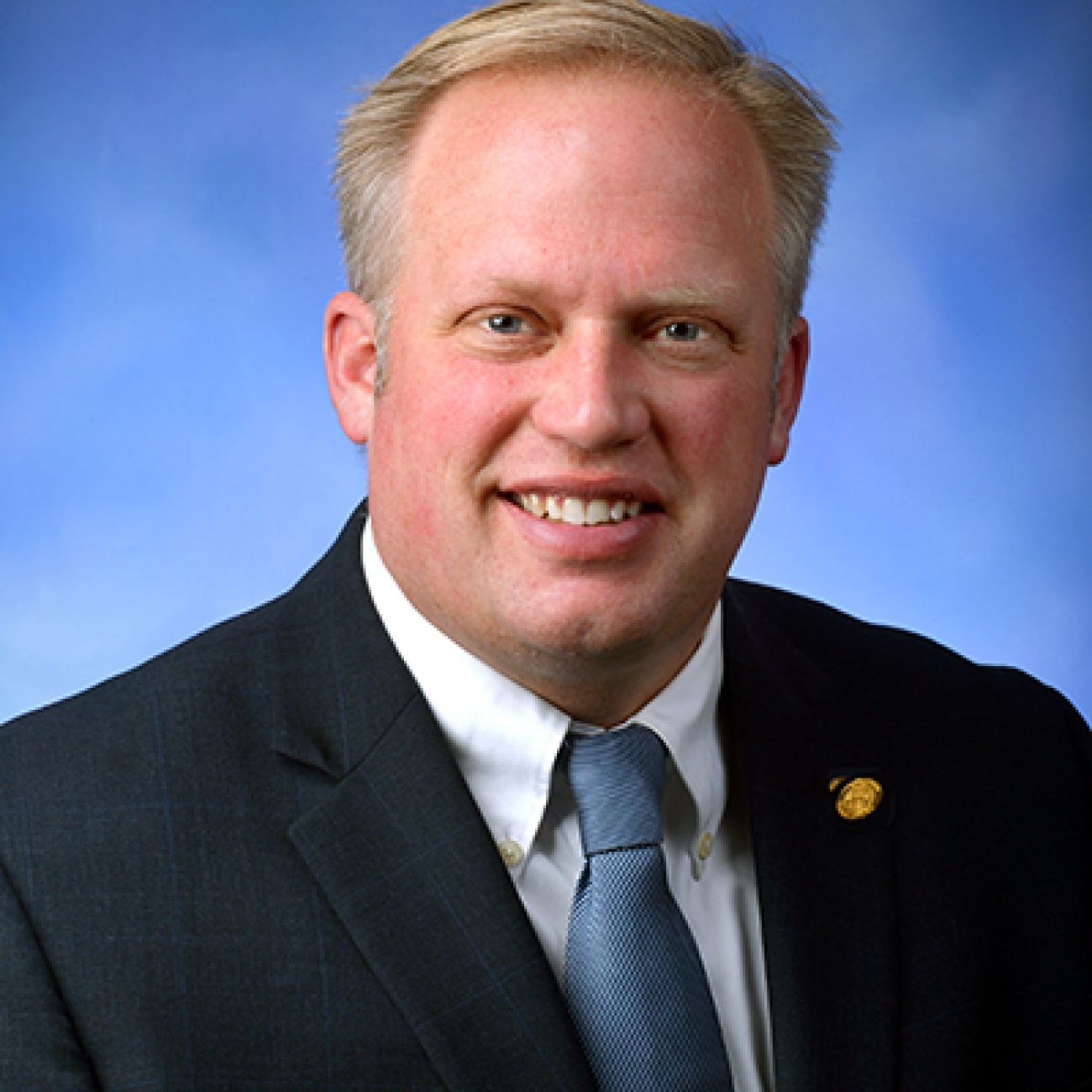 But lawmakers have questioned figures provided by the unemployment agency and say the state has been slow to provide requested data, a fact Gray acknowledges but describes as another longstanding flaw with the state's computer system.
Meerman said his office is working with a family that filed for unemployment benefits in March. Despite the agency claims that it had resolved all cases that old, the family "hasn't seen a dime and is about to get their gas shut off," he told Bridge.
"The buck has to stop somewhere," Meerman said.
State Rep. Julie Calley, R-Portland, said she understands the UIA was "overwhelmed" by record claims earlier in the pandemic but hoped the agency would have made more progress in clearing backlogs by now.
"What organization could pat themselves on the back for making a decision after people have waited a minimum of nine weeks," she wrote last week on Twitter.
The state created a new portal for lawmakers to alert the agency to unresolved unemployment claims, but many of the cases now being addressed by the agency involve residents who first contacted lawmakers in mid-May, according to Calley.
"By the time you were desperate enough to reach our legislator, you would have already waited weeks," she told Bridge. "And so those individuals likely had filed prior to May 1."
Calley did not sign the letter calling on Whitmer to remove Gray but said she thinks "significant changes need to be made" in the agency to speed unresolved claims and improve communication with residents vexed by the system.
"This is an issue that needs to be looked at quite closely, especially if the governor plans on shutting down businesses again," Calley said, referencing the possibility of renewed government restrictions because of a recent uptick in COVID-19 cases. "We have to learn from mistakes that were made and do better next time."
Advocates defend Gray
Rachael Kohl, who replaced Gray as the head of what is now called the U-M Workers' Rights Clinic, said she's been deluged by calls from claimants struggling to apply for benefits amid the pandemic.
But she defends Gray's work and has urged lawmakers to consider long-term policy changes to improve the unemployment system.
"The only reason I have any faith in this system being at all better this time around is because you have the state's leading claimant advocate leading the agency," she said. "So his eyes are on everything."
They should revisit 2011 laws that made it harder for residents to qualify for benefits, she said, and require an extensive review of a computer system designed to flag fraud known as the Michigan Integrated Data Automated System, which is called MiDAS in homage to the mythical Greek king who turned everything he touched to gold.
Its algorithms and logic formulas remain largely unknown because of confidentiality agreements.
"MiDAS has never gone through any public review – and that's been a travesty to workers of this state," Kohl told lawmakers last month.
Deb Fragel, an unemployment advocate who reviews claims on behalf of employers, called Gray a "great, talented, intelligent individual" who has dedicated his career to helping claimants.
"It's not him, but someone in the agency I believe is not looking at this from the perspective that the claimant and the employer are the boots on the ground," she said, calling on the state to create an "end-user committee" to identify problems with the online system and propose quick fixes.
"This doesn't have to be as flawed as it is."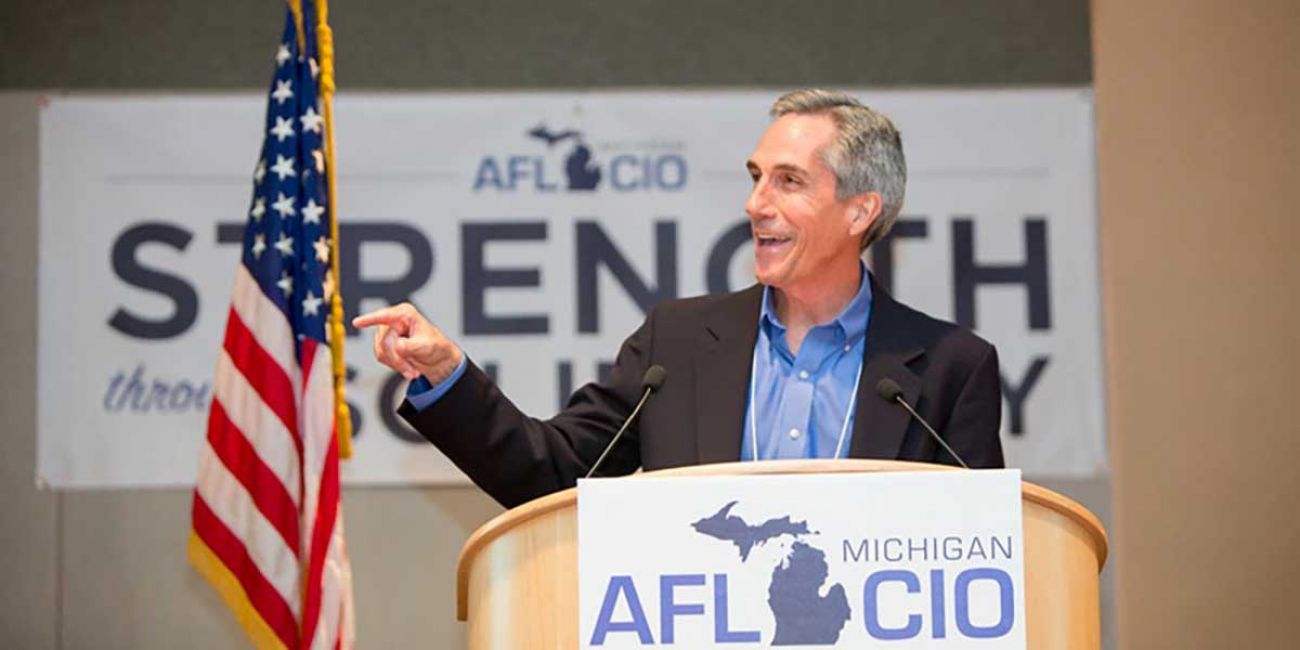 In a recent letter to Whitmer, advocates including Michigan AFL-CIO President Ron Beiber defended Gray's leadership, writing "his knowledge of the UIA's and MiDAS's issues makes him the ideal person to oversee the UIA."
Also signing the letter was Tony Paris, an attorney with the Sugar Law Center in Detroit, which is representing claimants in a federal false fraud lawsuit against the state and technology vendors that designed the MiDAS system, including FAST Enterprises of Colorado, which has been paid more than $51 million by the state since 2011.
"You can't just put the right people into a broken system" and expect it to be fixed, Paris told Bridge, blaming ongoing problems at the agency on the computer system.
"They're pumping air into a torn tire. They need it to be utterly revamped and to have all of this stuff kind of done," he said.
Gray said he has personally spent hours working with FAST Enterprises to modify the state's computer system, which he believes is still overly aggressive in denying benefits. Claimants who are initially denied online then call the state, flooding the call center in a vicious circle.
"We came into this crisis with a 26 percent recipient rate," Gray told Bridge, pointing to data showing that roughly 1 in 4 Michigan residents without a job had qualified for unemployment insurance prior to the pandemic, one of the lowest rates in the nation.
"You don't get to that low recipiency rate on accident. That was baked into the system. I've described it as a 'you're guilty until proven innocent system,' so we've had to work 24-hours a day, seven-days a week at getting all of those roadblocks out of the system."
Gray has questioned whether the UIA should continue its contract with FAST, which is set to expire Aug. 28. A one-year extension signed last summer cost the state nearly $4.3 million. Without another vendor already lined up, it's likely the state will try to extend the FAST contract "on a limited-term basis" but negotiate immediate changes, he told Bridge.
Knocking on wood
Gray was upbeat and optimistic when he testified before the state Senate Oversight Committee on March 10, just hours before Michigan would confirm its first positive COVID-19 tests and one week before Whitmer ordered business closures that led to record unemployment claims.
The UIA had replaced its much-maligned call center system in September, and average wait times for claimant phone calls had dropped from more than 20 minutes to less than five minutes. Only about 4 percent of calls were going unanswered at the time, Gray told lawmakers.
"I hate to say we fixed it," he said, knocking on wood as he made the statement, "but it seems like we're awful close to having fixed it — and probably have."
Past problems with Michigan's unemployment call center were well documented.
During a 2016 audit, staff had failed or were unable to answer 89 percent of the calls placed to the agency, and 29 percent of callers who did get through later hung up while waiting on hold. A follow-up audit in late 2018 and early 2019 showed continued problems. As many as 79 percent of calls went unanswered, and callers who were able to get through hung up 28 percent of the time while on hold.
Those findings, from audits conducted before he took over the agency, were "astounding," Gray told lawmakers. He boasted of "dramatic improvements" at the call center, which would soon be plagued again by long wait times again as workers laid off amid the pandemic flooded the phone lines.
That testimony now appears "ironic," Gray acknowledged in a phone interview with Bridge. But recent call center issues have had less to do with the system itself than with staffing levels, he said.
The Unemployment Insurance Agency had employed about 650 staffers before the pandemic hit, including 130 who worked phones at the call center.
At the time, about 5,000 residents a month were filing for unemployment claims. More than 300,000 filed claims in the first two weeks after Whitmer's business closure orders began to take effect, and more than 1.5 million have filed since mid-March.
Stretched thin, the Michigan Unemployment Insurance Agency has hired up and now has more than 2,000 staff who are helping claimants, including 850 on the phones and others who are answering questions online, addressing technical issues and adjudicating claims, said agency spokesperson Jason Moon.
"We're going to continue to increase staff as we need to and make those phones accessible to everyone," Gray added. "I think the phone system has held up fairly well for us, but it's been the volume and the staffing that we've had to make adjustments to."
Only donate if we've informed you about important Michigan issues
See what new members are saying about why they donated to Bridge Michigan:
"In order for this information to be accurate and unbiased it must be underwritten by its readers, not by special interests." - Larry S.
"Not many other media sources report on the topics Bridge does." - Susan B.
"Your journalism is outstanding and rare these days." - Mark S.
If you want to ensure the future of nonpartisan, nonprofit Michigan journalism, please become a member today. You, too, will be asked why you donated and maybe we'll feature your quote next time!