Michigan would lose billions in federal health care dollars under a bill that would repeal and replace the Affordable Care Act that is expected to be voted on this week in the U.S. Senate.
Just how many billions depends on which study you want to believe.
Most Republicans in the Senate support the Graham-Cassidy bill, named for two of its sponsors, arguing that the ACA (commonly called Obamacare) is failing and causing insurance premiums to skyrocket. Backers say giving control to the states will provide the kind of innovation that Washington can't provide.
Democrats oppose the bill because millions of people are estimated to lose health insurance coverage under the proposal. Critics also note that the repeal law would allow states to back out of important ACA regulations, such as the requirement that insurers provide coverage for preexisting conditions without charging more.
Republicans are pushing to vote on the bill before the end of September, because after that, parliamentary rules would require 60 votes in the Senate to pass the bill, instead of the 51 needed in September (or a 50-50 tie broken by Vice President Mike Pence).
Michigan would lose money because it accepted federal dollars to expand its Medicaid coverage to more families; that expansion would be ended under the Graham-Cassidy bill.
Four organizations have released reports estimating how individual states would fare under the proposed reform. None offered good financial news for Michigan.
Avalere Health, a healthcare consulting group, estimated that Michigan would lose $8 billion in federal funding by 2026.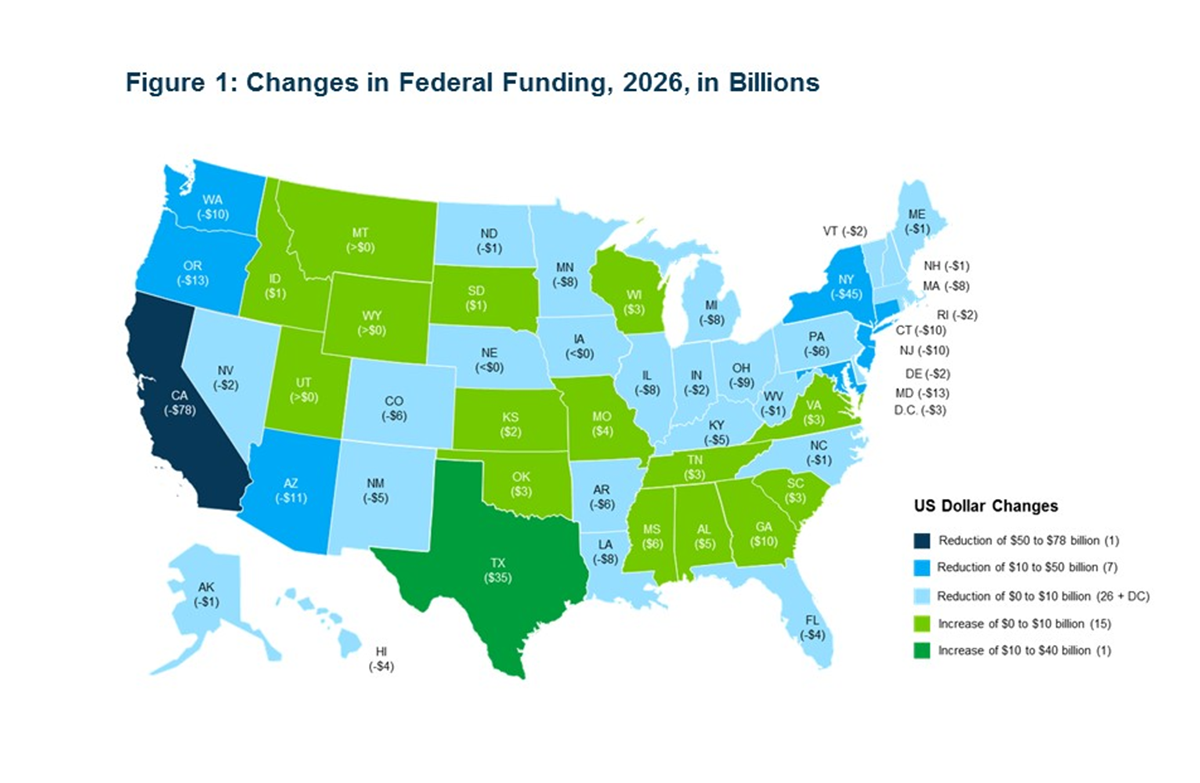 Avalere also estimated that Michigan would lose $140 billion by 2036.
A Princeton University study estimated Michigan's loss in federal health dollars through 2026 at $8.3 billion.
The Center of Budget and Policy Priorities pegged Michigan's loss at $3 billion.
And the Kaiser Family Foundation split the difference, with an estimated loss of $4.9 billion in federal health funding for Michigan by 2026.
"This would be a significant loss of funding for Michigan," said Marianne Udow-Phillips, executive director of the Center for Healthcare Research and Transformation at the University of Michigan.
Under the proposed reform, Medicaid funding would be given to states in block grants that shrink over the years. States would have flexibility about how that money is spent.
"Even though some at state level like the concept of a block grant because they like the flexibility, they have flexibility with less money, and it effectively pits different groups against each other," Udow-Phillips said. "(State) legislatures would have to decide which groups are most worthy" of health care financial assistance.