How suburbanites, college grads helped Biden edge Trump in Michigan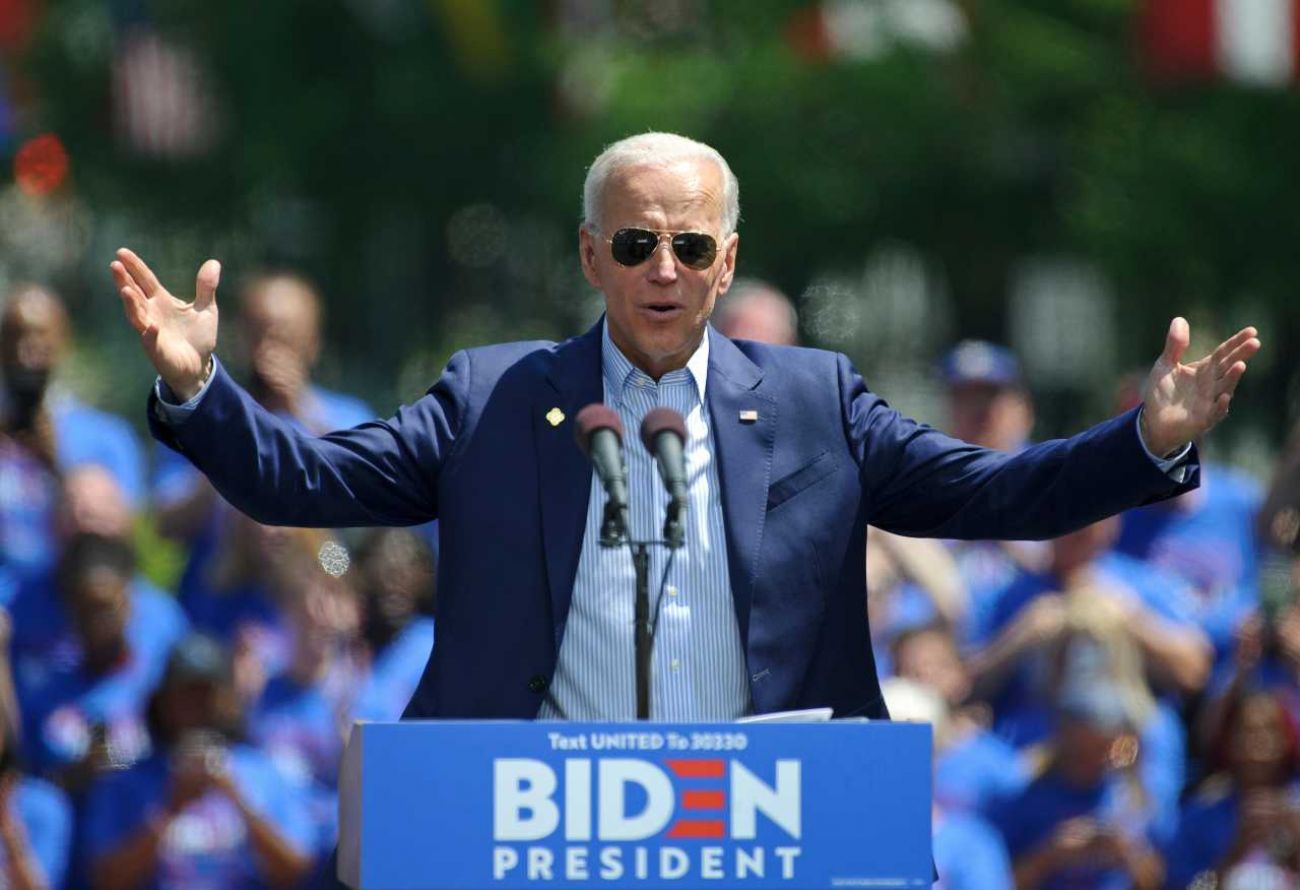 President Donald Trump did everything he could to repeat his narrow 2016 Michigan victory Tuesday, but his quest appears to have been blunted by just enough suburbanites and college-educated voters who, after seeing him in office for four years, rejected his re-election bid.
Trump won Michigan by a razor-thin 10,704 votes in 2016. Fortunes reversed four years later, with the president trailing former Vice President Joe Biden by about 63,000 on late afternoon Wednesday, with 99 percent of precincts reporting. Most of those uncounted ballots are in Democratic strongholds.
That small change in vote margin, representing a change of heart among less than 1 in 100 Michigan voters, could determine the presidency. Both campaigns were relying heavily on the state's 16 electoral votes to help them reach the 270 electoral votes needed to reach the White House.
To try to win those electoral votes, Trump and Biden flexed muscles in different parts of the state.
Trump added to his 2016 margins in dozens of rural counties, but those gains were offset by Democratic surges in Oakland and Kent counties — and dwindling margins in some of Michigan's staunchest Republican counties including Livingston and Ottawa.
In Macomb County, where he received his most support, Trump's vote margin fell to 39,000 on Tuesday from 48,000 in 2016.
He lost support of voters such as Beth Serafino, 57, who praised the president's stance on immigration, trade and foreign relations but voted for Biden because of Trump's response to the coronavirus pandemic.
Her neighbors in Warren, Michigan's third-largest city, favored Biden by 10,000 votes, nearly double the margin the city gave Democrat Hillary Clinton against Trump in 2016.
"I don't see how he can say 'don't do any more testing,' " Serafino said. "Just because there's no testing doesn't mean that the virus isn't happening out there. That's bizarre to me."
The political shifts — some subtle, others not — helped push Biden into a slim lead in Michigan as votes were still being tallied Wednesday, in a state crucial to both candidates' efforts to reach the 270 electoral votes needed nationally to become president.
Trump and Biden visited the state numerous times over the last few weeks, with Trump ending his campaign in the early morning hours of Election Day at Gerald R. Ford International Airport in Grand Rapids before thousands of cheering supporters.
Those Trump visits, which included a stopover at the Traverse City airport, propelled Republican turnout, said Brian Began, a Republican strategist with the bipartisan Grassroots Midwest consulting firm in Lansing.
"He mobilized his base, got people enthused and I think was able to attract a lot of people who don't normally vote," Began said. He attributed the president's wider rural margins to "low-propensity" voters who turned out on Election Day.
It wasn't just Trump who rallied supporters in regions presidential candidates typically ignore, his children were also "all over the state," Began said.
"The way the whole Trump campaign looked, they never gave the hint that they were losing. They gave their supporters lots of reasons to believe that they were going to win and to motivate them."
But overall, it was Democratic gains, both in Democratic-leaning counties and Republican ones, that gave Biden the lead he looks to hold onto.
Suburban Oakland County, the epicenter of 2018's flip of several state House and U.S. congressional seats, was a bloodbath for Trump: Biden won by over 108,000 votes, more than double the margin Clinton won by in 2016.
It wasn't just that Biden scored bigger victories in places like Royal Oak, Ferndale and Southfield, Trump saw his margins diminish in traditionally Republican suburbs such as Milford and Commerce townships.
The same trend was playing out in Kent County, which Trump won with just under 10,000 more votes than Clinton in 2016. But this year, townships and cities that had backed him strongly did less so this year,
and Kent swung to Biden, who won the county by nearly 21,000 votes, a 30,000 vote shift.
Ada Township, just east of Grand Rapids, backed Trump by 14 percentage points in 2016, giving him a 1,100 vote edge over Clinton. He still won there Tuesday, but by just 4 points and 400 votes.
And Wyoming, just south of Grand Rapids, flipped from backing Trump by 3 points and 1,059 votes in 2016 to supporting Biden by 6 percentage points and 2,200 votes, a huge swing toward the Democrat.
Grand Rapids, which gave Clinton a 27,300-vote win, favored Biden by nearly 40,000 votes.
Ongoing demographics shifts paved the way for Biden gains in suburban counties such as Oakland and Kent, especially among college educated voters and women, said John Klemanski, a political science professor at Oakland University.
Kent County is changing as young people, young families and educated voters move to the growing region, he said. "It's not the old Calvinist conservative Republican area that it was 20, 30 or 40 years ago."
Those gains offset hundreds of improvements for Trump in small townships and cities across much of northern Michigan, the Thumb and the south central part of the state.
He typically won the same percentage of voters in these counties and saw his vote margins rise because of record turnout. But while he was adding 300 to 2,000 votes in those counties, Biden was adding 23,000 more votes in Washtenaw and 11,000 in Ingham.
In some counties that Trump won, he did so by smaller margins than four years ago, including Livingston, Ottawa, Midland and Emmet.
In Ottawa County, once considered one of the most reliably Republican counties in the country, Trump won with 60 percent of the vote, 21 points better than Biden.
But he got 62 percent in 2016 — and won by 31 points over Clinton. The shift saw Trump win by 7,500 less votes than he had in 2016.
Livingston County too saw the shift: Trump won there by 31 points and 31,300 votes in 2016 but by 21 percentage points and 28,800 votes on Tuesday, a drop of 2,500 votes.
The swings toward Biden appear to show that education is a predictor of Trump's support: In the counties with complete results where Trump's victory margins declined, most have a higher percentage of college graduates than the state average.
Over 32 percent of all adults in Ottawa, Grand Traverse, Livingston, Clinton and Emmet counties have a college degree, compared to the 28 percent statewide.
Trump won each, with 52 percent to 60 percent of the vote. But he got nearly 18,000 fewer votes in the five counties, making him have to pick up thousands more elsewhere to offset the margins he's likely to see in Democrat's big counties.
In the pro-Trump counties where he saw his margins grow, only one, Houghton, has more college graduates than the state average. His biggest gains were in places where fewer than 15 percent of adults have a college degree.
We're not just a news organization, we're also your neighbors
We've been there for you with daily Michigan COVID-19 news; reporting on the emergence of the virus, daily numbers with our tracker and dashboard, exploding unemployment, and we finally were able to report on mass vaccine distribution. We report because the news impacts all of us. Will you please support our nonprofit newsroom?