Michigan clerks' pleas for help with absentee ballots fall on deaf ears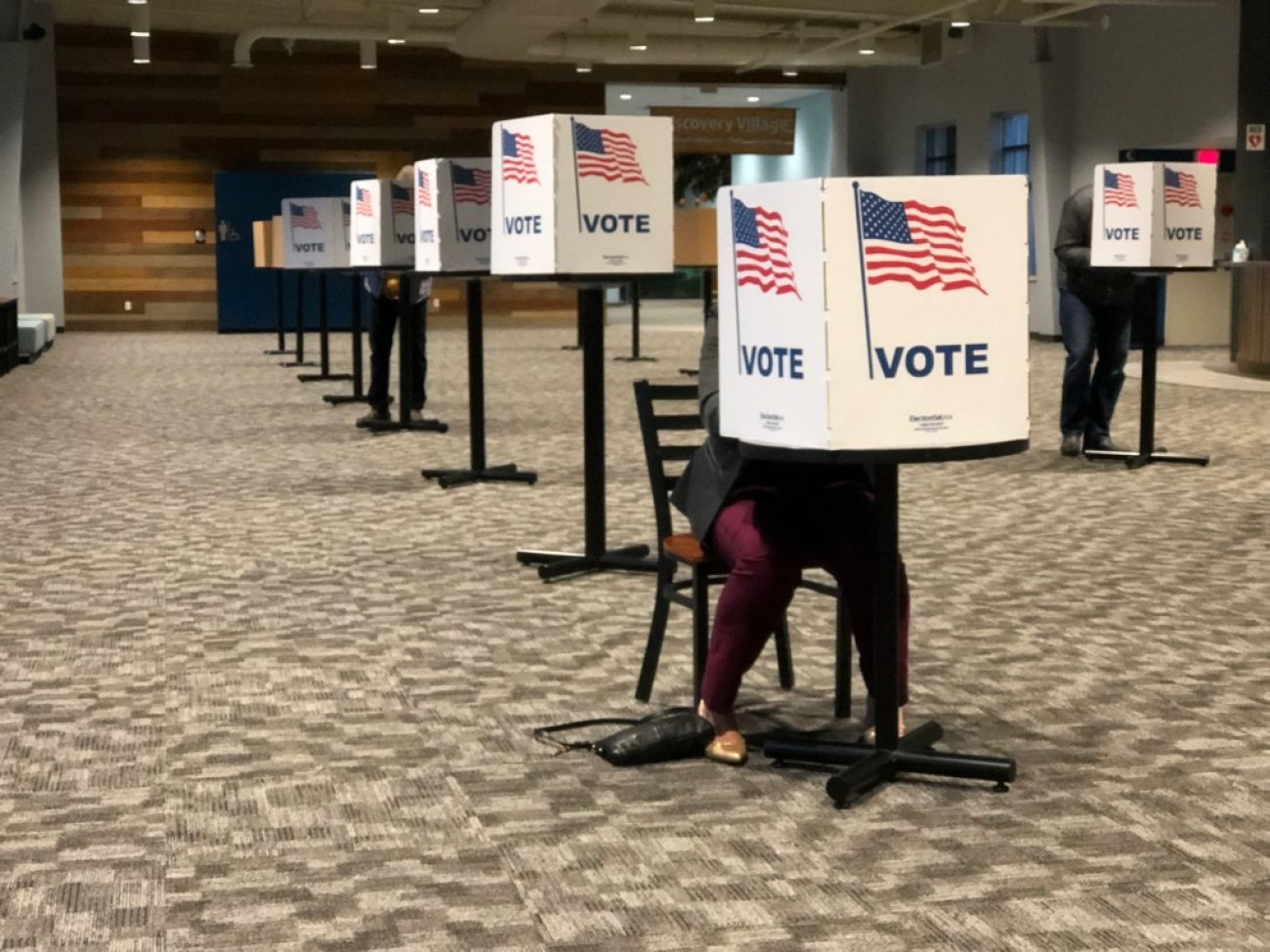 Records released this week show that 11,417 Michigan residents cast ballots without ID in 2020. President Joe Biden won the election by more than 150,000 votes.
Michigan's city and county clerks are sweating about the impact an expected influx of absentee ballots may have on the state's presidential primary and general elections.
State voters passed a ballot measure in 2018 allowing absentee voting for any reason, and absentee applications for the March 10 primary are up 60 percent from the same time in 2016, according to the Michigan Secretary of State.
Absentee ballots take longer to count because they need to be removed from envelopes and checked before going through a tabulator. Election staff can't begin counting absentee ballots until 7 a.m. on Election Day.
Local clerks who spoke with Bridge Magazine said they're doing their best to prepare for that influx by hiring more staff or investing in machines to count ballots more quickly, but they're worried the change could mean late nights for staffers on Election Day and delayed reporting of results; a concern that's particularly pressing after the meltdown of the Iowa Caucus.
State lawmakers have proposed bills aimed to ease the transition, including a Republican-sponsored measure to allow staffers to start processing (not counting) ballots the day before the election and allow them to count in shifts, to avoid working around the clock.
Even if the legislation was fast-tracked, it would be unlikely to be implemented in time for the primary. And Senate Majority Leader Mike Shirkey, R-Clarklake, said Wednesday lawmakers shouldn't "be trying to solve a problem before it actually occurs."
Allowing clerks to begin taking absentee ballots out of envelopes the day before the election would set a "dangerous precedent" and could eventually lead to early voting, "which I'm very much opposed to," Shirkey said.
"If I had to choose between early counting versus late reporting, I'll take late reporting all day long."
According to the Michigan Department of State, more than 703,000 absentee primary ballots have already been sent to voters across Michigan. At the same time in 2016, only around 412,000 had been sent out. That trend is being mirrored at the state level: Macomb County Clerk Fred Miller said that at the beginning of February, the county had already received 65,000 absentee ballot requests — more than the 61,000 total cast in the 2016 presidential primary.
The new constitutional protections for voting rights are a "great step to make voting easier," Miller said. "However, there was not a commensurate look at how it affects local clerks."
"So my hope is that elections like this go smoothly, of course, but that we'll also be able to have real stories that we can go to the Legislature and say please, State of Michigan, back this up with resources so we can respond to this new law," he said.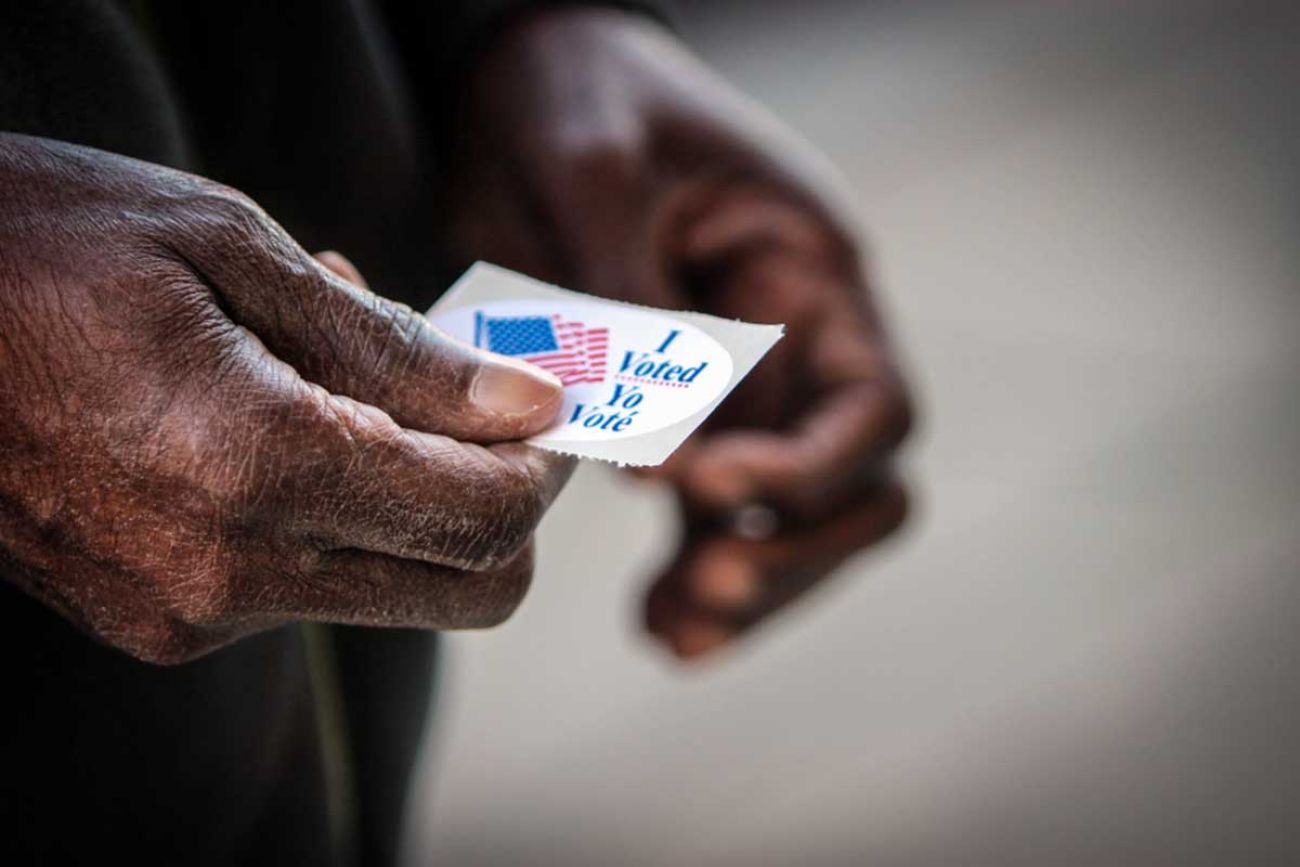 Clerks prepare for influx of voters
Miller is referring to Proposal 3 of 2018, a statewide ballot initiative that amended the state constitution to include several voting rights, including no-reason absentee voting, automatic voter registration and registration up to and on Election Day.
All of these changes — including the high-interest presidential race — are expected to contribute to a higher rate of voter turnout than in recent years.
In Michigan's highly decentralized election system, local clerks are each tackling that expected uptick in a different way. George Darany, Dearborn city clerk, said he'll hire more people to count absentee ballots and to work the polls on Election Day.
Finding workers "seems to be getting harder and harder," Darany said. "Our new approach is to try to get high school and college students interested in doing it."
Victoria Houser, Battle Creek city clerk, said she expects "to get slammed" with absentee ballot requests in the last three weeks leading up to the primary.
Battle Creek bought new high-speed ballot tabulators in 2017, which malfunctioned during the November 2018 election leading to the absentee ballot counters working more than 30 hours.
Those machines' programming has been updated and the city invested in even larger new machines to account for the expected uptick in voters, which they've tested at several precincts.
"I'm hoping that we don't have any problem with testing and we don't have any problem on Election Day," Houser said. "My fingers are crossed."
In Marquette, City Clerk Kris Hazeres also said she expected a wave of absentee ballots coming in closer to the primary when more states' voters have weighed in and the Democratic field is likely narrowed. Even with experienced absentee ballot counters, she expects her team to be counting until past midnight due to budget constraints and understaffing.
Proposed reforms
Multiple lawmakers in the state Legislature have introduced legislation to address the situation.
Rep. Leslie Love, D-Detroit, and Rep. Kara Hope, D-Holt, have introduced legislation that would allot $3 million to local governments to buy high-speed ballot-counting machines and $1.5 million to hire more election workers. Their measure would also allow staff to work in shifts and begin processing ballots the Monday before an election. Legislation from Rep. Vanessa Guerra, D-Saginaw, would allow clerks to begin counting absentee ballots up to seven days before Election Day.
Rep. Julie Calley, R-Portland, sponsored legislation that would allow communities to band together to collectively count absentee ballots, potentially saving money for small municipalities on staff and election equipment. And Sen. Ruth Johnson, R-Holly, the former Secretary of State, has proposed a bill package that would allow those counting absentee ballots to vote in shifts and begin processing ballots — taking them out of their envelopes but not officially counting them — on the day before Election Day.
People who work the polls often arrive around 6 a.m. on Election Day and must stay until the votes are counted, Johnson said, which can take up to 40 hours.
"It's simply not fair to make somebody sequestered that whole time, and that's when you can make mistakes," Johnson said.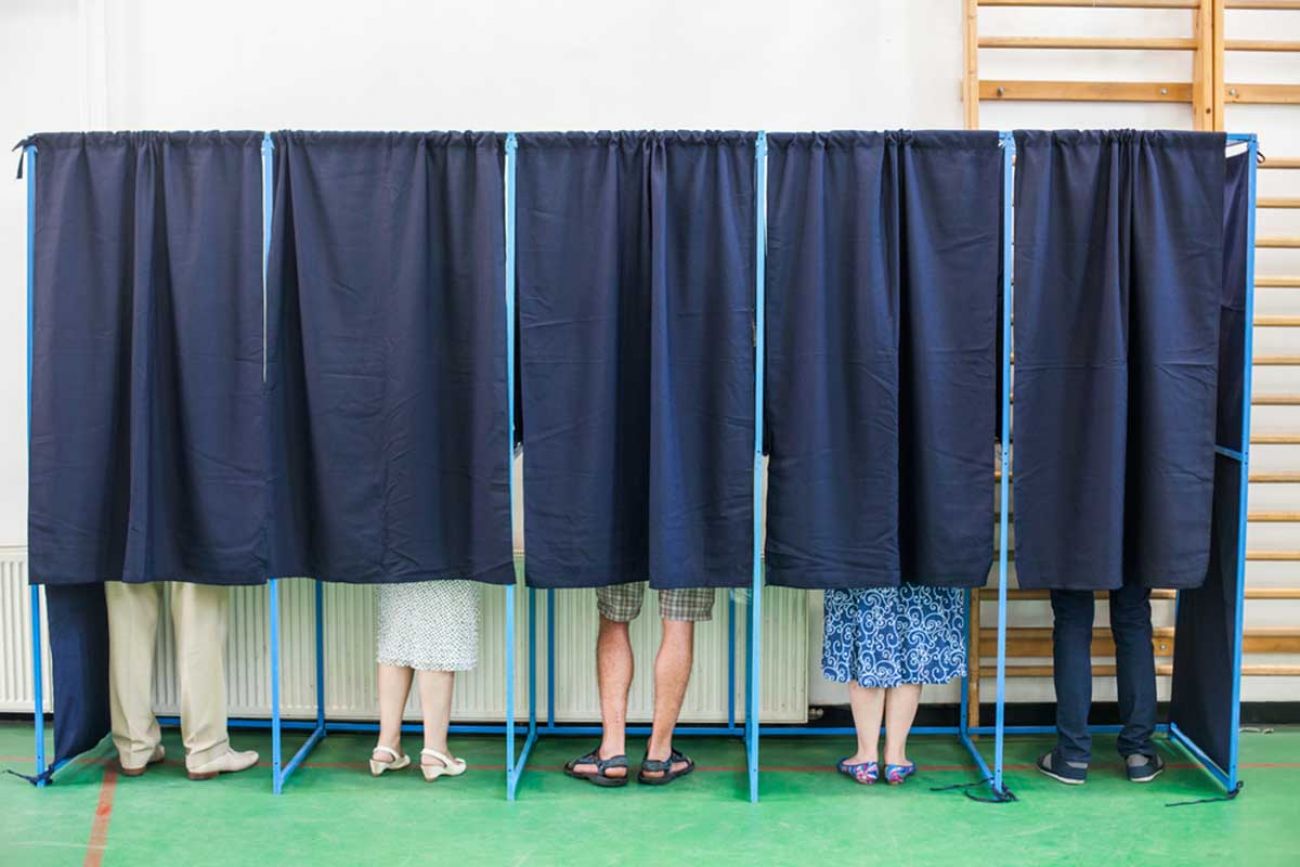 Her bills have been passed out of committee and are awaiting consideration before the full Senate, though Shirkey made it clear Wednesday that they're unlikely to receive consideration.
"We've got to give our clerks more credit," Shirkey said. "They understand what they're up against, so let's see what kind of solutions and creativity they come up with."
Democratic Secretary of State Jocelyn Benson has pushed for similar changes since early last year, but argues the ballots should be allowed to be processed to a greater extent prior to Election Day, fully removing ballots from packaging to save time when counting begins.
"Sen. Shirkey is ignoring simple math, facts, and the expertise of the clerks who administer our elections," Department of State spokesman Jake Rollow said Wednesday. "He's also posturing to make (Johnson's bills) look like the middle ground when experts unanimously say they don't go far enough."
Multiple clerks also told legislators in late January that Johnson's bills should allow workers to fully remove ballots from packaging (an outside envelope and security sleeve) ahead of Election Day, rather than just remove them from the outside envelope.
Johnson has said she thinks that would compromise the integrity of the ballots, which is why she'd prefer to allow clerks to do more limited processing.
Clerks who spoke with Bridge also said taking ballots out of mailing envelopes prior to Election Day would help, but argued the state would make a much greater impact by increasing funding or allowing for early counting.
"They're trying to encourage voting and absentee voting, so they have to find a solution on the back end of all of their increases in numbers," said Houser of Battle Creek.
"Otherwise the state's just going to be embarrassed when the different municipalities don't have the tools or the manpower to do what needs to be done."
We're not just a news organization, we're also your neighbors
We've been there for you with daily Michigan COVID-19 news; reporting on the emergence of the virus, daily numbers with our tracker and dashboard, exploding unemployment, and we finally were able to report on mass vaccine distribution. We report because the news impacts all of us. Will you please support our nonprofit newsroom?