Michigan election: What to know about poll challengers, ID, canvassers, more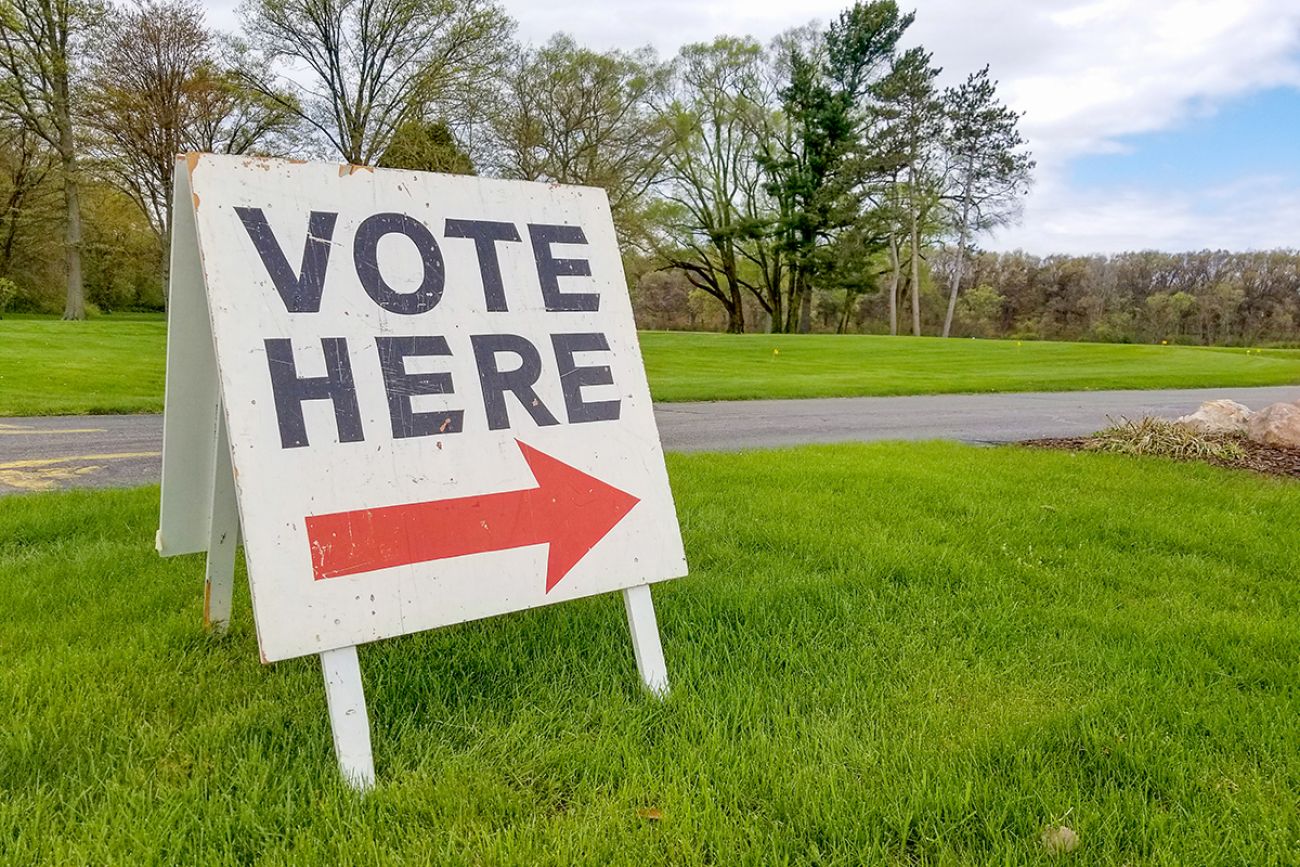 An exacting, often misunderstood, process plays out after voters cast ballots in the general election. (Shutterstock)
Michigan Government
Michigan election: What to know about poll challengers, ID, canvassers, more
You can register to vote on Election Day and don't need ID to cast a ballot
You may see poll watchers or poll challengers who observe the proceedings but must follow rules
The election won't be official and certified until Nov. 28
---
LANSING — On Tuesday, Michigan voters will decide the next governor and everything from who controls the state Legislature and Supreme Court to the future of voting and abortion rights.
But a lot needs to happen between the moment polls open on Election Day and when the election results are certified up to nearly three weeks later.
After polls close, election workers and others must complete a host of steps to ensure ballots are counted, fix any errors, transmit results and then count and verify the results again before they are ultimately certified by Nov. 28.
Related:
Here's what you need to know:
Voting in person and absentee
Polls open at 7 a.m. Tuesday for those voting in-person and close at 8 p.m. You have the right to vote if you are in line by 8 p.m.
At the polls, poll workers will first check your name against the Qualified Voter File (QVF), which is a downloaded version of the state voter list. Workers will then ask to check your photo ID to verify your identity at the polls.
If you are a registered voter, show one of the following forms of ID:
Michigan driver license or state-issued identification card
Out-of-state driver license or state-issued identification card
Federal or state government-issued photo ID
U.S. passport
Military identification card with photo
Student identification with photo from a high school or an accredited institution of higher education
Tribal identification card with photo
Forget your ID? That's OK. You can still vote by signing an affidavit attesting to your identity, and your vote will be counted.
The precinct board will keep the completed affidavit and forward it to the local clerk in an envelope after polls close. The local clerk must keep the records for six years.
If you are not registered but are eligible to vote in Michigan, the state allows voter registration up to 8 p.m. on Election Day.
Within 14 days before an election, you must register by submitting your application in person to your local city or township clerk's office and provide proof of residency.
If you register on Election Day, you can vote absentee at your local clerk's office after registration, according to the state Secretary of State's office.
If you voted absentee, you will have signed a statement included in your return envelope. Election officials will compare that signature to your digitized signature on the registration record.
During in-person voting, poll workers assist voters at polling booths. At least three election inspectors must be appointed to each precinct, and there must be at least one inspector from each major political party at each precinct.
Poll watchers and challengers
It's possible you might encounter poll watchers and election challengers.
Poll watchers are those who observe the election process but are not eligible to become election challengers, who have more privileges.
Election challengers are registered voters appointed by state parties, ballot proposal campaigns and other organizations concerned about election integrity, according to the state Secretary of State's website. Challengers must carry an ID issued by the organization that appointed them.
During in-person voting, challengers can observe elections in voting precincts, challenge someone's eligibility to vote and challenge behaviors by election inspectors if they believe election law is broken.
Election challengers cannot obstruct election proceedings, touch election equipment or ballots, campaign, or act "in a disorderly manner," the state website says.
They also cannot observe someone casting their ballots, record in polling places, place tables in the polls, intimidate voters, make baseless challenges, or approach voters.
They can examine voting equipment only before polls open and after polls close and make notes of the proceedings and inspect election materials. During the counting, they can observe the proceedings at absent voter counting board precincts.
Counting absentee ballots
Clerks can begin counting absentee ballots when polls open at 7 a.m. on Election Day. Voters began receiving their absentee ballots in late September, and 1.2 million have returned them as of Nov. 2.
Election workers will open all absentee envelopes, remove ballots from secrecy sleeves, flatten them to prepare them for the tabulators.
In rare cases, election workers must duplicate a ballot if it cannot be read through the tabulator. For example, military voters overseas can email their ballots, and election workers must duplicate the results onto a paper ballot.
At least one Republican and one Democratic election inspector should be present whenever a ballot is duplicated, officials say.
Then, election workers carry the flattened ballots to a separate room, where another team of workers feed the ballots through tabulators.
In Lansing, each election worker operates one tabulator and logs on with a key fob and access code before starting to feed ballots through the machine, Lansing City Clerk Chris Swope told Bridge.
The tabulators are wired to a computer, but not to the Internet.
An "adjudication" table — staffed by at least one Democratic and one Republican election inspector — is tasked with reviewing questionable ballots, and their decisions will be documented by the computer.
Local clerks then will report unofficial results to county clerks for them to post them online for public view.
Absentee ballots that have been counted are stored in approved storage containers and remain sealed unless a recount is requested.
Counting in-person ballots
With in-person balloting, voters feed ballots through tabulators when they vote.
If there's a mistake, voters can choose a new ballot. When voters cast their vote, it is counted, and the ballot is dropped into a bag inside the tabulator. Votes for write-in candidates are dropped into a separate bag to be checked by election workers.
The votes are recorded on memory cards inside the machine, secured by a tamper-evident lock. The chair and co-chair of the precinct — of different parties — will break the lock after polls close. The city clerk prints out paper records of the results, and all election workers at the precinct must sign those reports.
Similar to how absentee ballots are counted, the pair of election officials seal the memory cards and transport them to the city clerk.
The city clerk then transfers the results to the county clerk to post online. Paper ballots are stored securely in the clerk's office unless a recount is requested.
Reviewing the results
Mistakes happen during the election administration process. Here's how election officials catch them.
Michigan uses all paper ballots, and the tabulators print out paper records, leaving a paper trail election officials can go back to if reporting errors occur.
A recount of all precincts in the state is triggered automatically if the difference between the first- and second-place candidates for statewide races is 2,000 votes or fewer. Similarly, such differences over ballot proposals will also trigger an automatic recount.
Candidates for office and voters who cast their ballot at the questioned precinct can also petition for a recount in the precincts involved.
After each election, the Secretary of State will also randomly select precincts to conduct a county-level, or even state-level, audit.
Certifying the results
All 83 Michigan counties have a bipartisan board of canvassers, which is tasked with reviewing unofficial election results and making sure the number of voters match the number of ballots cast.
By law, canvassers must determine errors and certify the results within 14 days after Election Day.
If the number of voters at a precinct does not match the number of ballots counted, election workers must try to identify the error and reconcile the poll books.
If the numbers cannot be reconciled, the precinct will be barred from a recount under Michigan law. In 2016 and 2020, recounts were not allowed in dozens of Detroit precincts because ballot counts didn't match the number of ballots cast.
If a county board of canvassers cannot certify the results in time, they must turn them over to the Board of State Canvassers, which will have to finish reviewing the results and certify the results within 10 days of receiving the county results.
The Board of State Canvassers comprised of four members nominated by the major political parties and confirmed by the governor with consent from the Senate.
Oftentimes, that means two Republicans and two Democrats. Currently, Republican canvasser Tony Daunt serves as the board chair. All members serve four-year terms.
After an election, the Board of State Canvassers is tasked with certifying election results for all statewide races, most judicial races and legislative races across county borders. Members can also conduct a recount for statewide races.
Trump and his supporters urged Republicans on the board to reject the presidential election results in 2020, but county boards and the state board certified the results before the required deadline.
The Michigan Supreme Court ruled in September the Board of State Canvassers has only "ministerial" duties and cannot adjudicate legal disputes.
Canvassers must certify statewide results before Nov. 28.
If the board deadlocks over election results certification, the issue would be pushed to the Michigan Supreme Court.
Only donate if we've informed you about important Michigan issues
See what new members are saying about why they donated to Bridge Michigan:
"In order for this information to be accurate and unbiased it must be underwritten by its readers, not by special interests." - Larry S.
"Not many other media sources report on the topics Bridge does." - Susan B.
"Your journalism is outstanding and rare these days." - Mark S.
If you want to ensure the future of nonpartisan, nonprofit Michigan journalism, please become a member today. You, too, will be asked why you donated and maybe we'll feature your quote next time!