Michigan is more integrated than ever. Some fear more white flight will follow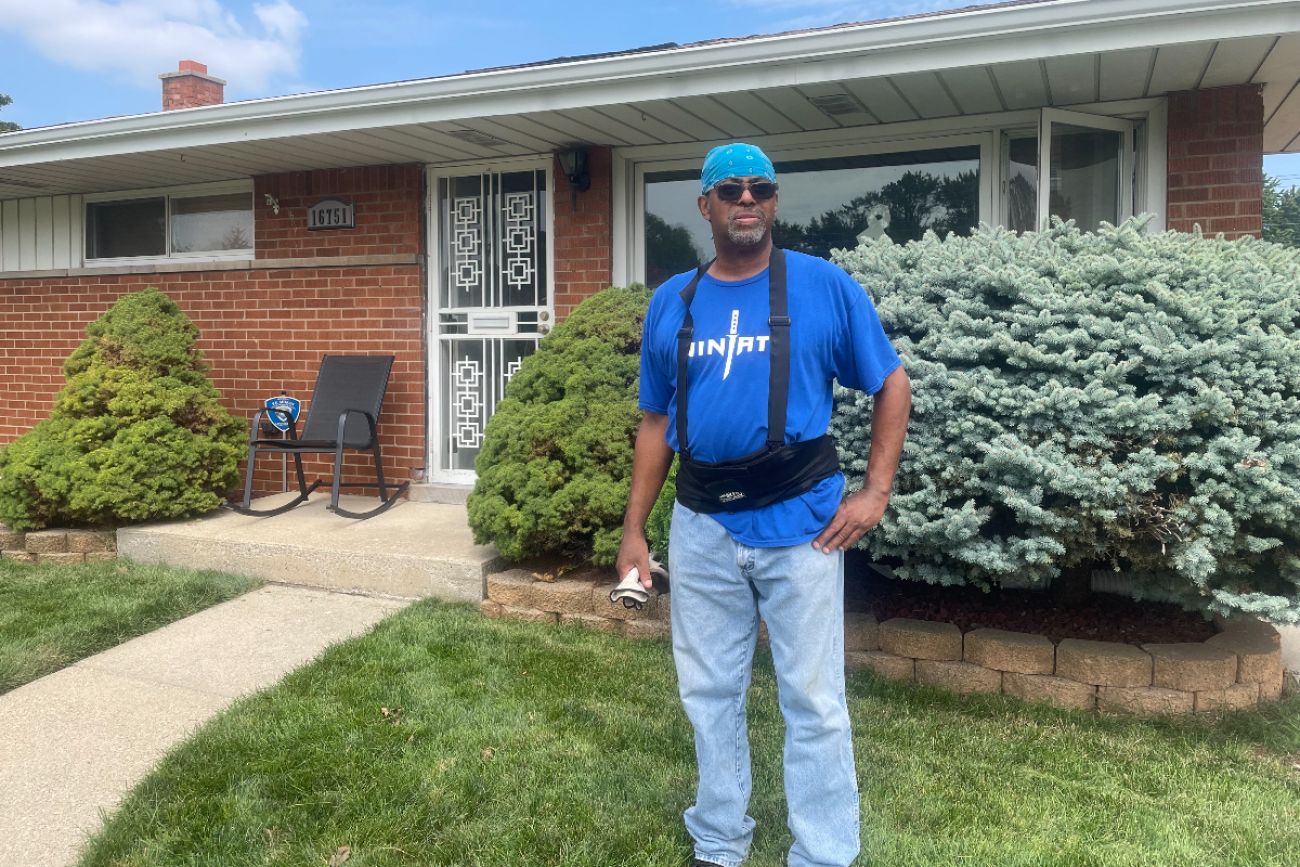 Bernard Cox poses in front of his Eastpointe home in August. He said he moved to the Macomb County suburb from Detroit for better services and safety. The 63-year-old resident is part of a decades-long community pattern of African-Americans moving into the suburbs of Detroit, significantly changing the racial makeup of them.(Bridge photo by Sergio Martínez-Beltrán)
Michigan Government
Michigan is more integrated than ever. Some fear more white flight will follow
EASTPOINTE — Bernard Cox left his home in Detroit's predominantly Black west side in 2013 for a nearby suburb he hoped would be safer and offer better services.
"The neighborhood I was in was getting kind of … bad," Cox told Bridge Michigan. "I was living right off the alleyway and, you know, cars driving through that thing and gunshots on the side of the house."
Eight years after moving to Eastpointe, a city of 35,000 residents in Macomb County, Cox said he loves its walkability, access to stores and safety.
Related:
And like the city he left, Eastpointe is now majority Black, the 2020 Census confirmed in August, evidence of a dramatic shift in inner-ring southeast Michigan suburbs, a region that is deemed one of the most segregated in the nation.
In the past 10 years, the racial composition of Eastpointe and nearby Harper Woods has flipped from majority white to majority Black, continuing a decades-long pattern of integration — then segregation — that has stretched from Detroit into suburbs such as Southfield, Oak Park and Pontiac.
In 20 years, the percentage of African-American residents in Eastpointe has increased to 52 percent from 5 percent. It's among the suburbs that is growing in part because of the continued exodus from Detroit, which has lost 30 percent of its population, 283,000 people, since 2000.
Eastpointe has elected its first Black mayor, and more changes could be coming. Cox said one next-door neighbor is considering moving. The other already left. Both are white.
"I've seen a change, with more African Americans moving in, more whites moving out," said Cox, 65, who is African American.
The census revealed that Michigan and the nation is becoming more diverse and multiracial. Of the nearly 700 cities and townships in Michigan with at least 2,500 people — where over 90 percent of the state population lives — the percentage of minorities rose in all but 11 of them.
Demographic changes
Click on areas to see the demographic changes. You can use the search box to zero in on a particular area of Michigan.
Note: Population totals include those who are incarcerated as residents of where they are being held. Source: U.S. Census
The biggest swings were in Eastpointe, Harper Woods, Redford Township, Warren — suburbs of Detroit, whose Black population dropped by nearly 94,000 people from 2010 to 2020.
Diversity rose across most places across the state, from Troy to Kalamazoo to Marquette, Traverse City and Wyoming, a suburb of Grand Rapids.
"The trends may be positive," said Kurt Metzter, a longtime demographer who is also the mayor of Pleasant Ridge in Oakland County. "I love the general trend of increasing diversity across the region."
But Metzger and others point out nagging questions: Is integration triggering additional flight? If others move away in reaction, will communities and schools lose taxes, making it more difficult to provide services?
In fact, the segregation patterns that emerged in Eastpointe and other southern Macomb County communities started years earlier in schools, with many whites keeping their homes in those communities, at least for a few more years, but sending their kids to nearby, less diverse districts.
As of the 2020 census, 25 percent of children under 18 in the Eastpointe school district were white. Yet only 13.4 percent of the district's students were white; thousands of Eastpointe students have moved to other districts using the state's Schools of Choice program, moves that saw over $20 million a year leave the Eastpointe schools to follow those children.
Valerie Thomas, a 63-year-old African American who also moved to Eastpointe from Detroit, has a message for her white neighbors.
"Don't be afraid of us. Maybe help us a little bit," she said.
Jamon Jordan, a Detroit-based historian, said Black residents are leaving cities for the same amenities that attracted white counterparts.
"African Americans — particularly middle class African Americans— they want to have access to these good schools, they want to have access to these shopping districts that were built to accommodate these all white communities, they want to have access to the movie theaters, … the different things that your taxes, ought to pay for (like) your street cleaning and tree trimmings and calling the police and they're there, within two minutes," said Jordan, founder of Black Scroll Network History and Tours
He noted that federal housing policy and redlining prevented African Americans from buying homes in the suburbs — and accumulating wealth — until the Fair Housing Act of 1968. It took another 20 years before many African-Americans began moving out of cities, he said.
Home ownership declines
The worries over renewed white flight are rooted in history. Housing and school integration has sparked sprawl and historic battles, including in Pontiac, where 10 buses were bombed by former Klansmen 50 years ago this month and metro Detroit.
Over the past 50 years, about a dozen communities in Michigan have become majority-minority, changes that preceded falling home values and more flight, leaving communities like Detroit, Flint, Inkster, Ecorse, Pontiac and Benton Harbor — nearly all now majority Black — with shrinking tax bases that led, in part, to financial troubles.
State leaders stepped in with each to force some measure of fiscal control, at times with disastrous results, as in Flint and its water crisis.
Even today, when forced busing is neither an option nor a consideration, there are signs of friction as diversity has risen.
The population of Warren in Macomb County — the state's third-largest city — rose for the first time since 1970 in 2020, driven largely because of an increase in Black and Asian residents.
Since 2010, though, the city has lost 17,000 or nearly 17 percent of its white residents.
That's led to flare ups, including audio tapes that were made public in 2019 of Warren Mayor Jim Fouts complaining about Black residents and the arrest last year of a white city councilman on allegations he impersonated a police officer and handcuffed a woman who put a "Black Lives Matter" sticker on a Trump campaign lawn sign in Eastpointe.
In neighboring Roseville, a school board member was accused of posting racist material on his Facebook page in 2016, while in Eastpointe, long before the city was majority Black, threatening anonymous letters warned African-American residents to "move back" to Detroit.
For decades, white flight has been prompted in large part by fears of lowered home values. Data from real-estate companies Zillow and Realcomp, though, indicate home values are still rising in communities with dramatic demographic changes.
Since 2019, home values have climbed 35 percent in Eastpointe, 30 percent in Roseville and 26 percent in Warren, according to Zillow.
Cox, for example, bought his house in 2013 for $47,500. He said the last appraisal estimated the value at $113,000.
But census data also indicates that home ownership, long viewed as a bellwether for prosperity, has declined in the communities in recent years.
In 2019, roughly 64 percent of Eastpointe residents owned their home, down from 80 percent in 2010. For Black residents, the rate is 47 percent while it is 79 percent for whites.
Just 28 percent of Black residents in Warren owned their home, according to 2019 census data, compared to 79 percent for whites.
Black residents leave Detroit
Census data analyzed by Bridge Michigan shows that whites statewide are now more likely to live in neighborhoods with minorities as Blacks, Hispanics and other people of color.
For much of the white population, those changes have largely been subtle.
But a far bigger shift occurred among African Americans like Cox, who left Detroit and other cities and now live in the once deeply segregated suburbs.
In 2010, 49 percent of all Blacks in Michigan lived in a census tract (an area of about 4,000 residents) where 75 percent of their neighbors were Black.
In 2020, that percentage had fallen to 41 percent.
In southeast Michigan, that's largely because of Black flight from Detroit.
Recent census data revealed that, for the first time, more than half of all African Americans in Wayne, Oakland, Macomb and Washtenaw counties live outside of Detroit.
Just 20 years ago, 74 percent of the region's Black residents lived in the city. The rate was 58 percent in 2010.
Among the changes in Michigan:
19 Michigan communities gained population since 2010 despite losing at least 2,000 non-Hispanic white residents. Black residents drove the population increases in Eastpointe, Roseville and Redford Township in metro Detroit while an increase in Asians residents boosted the populations in Canton Township and Troy.
In Grand Rapids, the percentage of African Americans fell in almost every census tract as an influx of white residents moved into central city neighborhoods, while nearby suburbs Kentwood and Wyoming became more diverse.
Yet in some places, the diversity changed little, with the Black populations remaining stable in Muskegon, Battle Creek and Kalamazoo.
In Flint, following the water crisis, the population fell nearly 21 percent as both Black and white residents left in huge numbers. The city has 12,100 fewer Blacks in 2020 compared to 2010 and 10,100 fewer whites.
Monique Owens, the first Black mayor of Eastpointe who was elected in 2019, said she is concerned about revenues declining in her community because of white flight.
"A lot of times … as the majority leaves, the funding leaves, too," Owens said. "I can't stop people from leaving the school system, I can't stop people from leaving their community, I can't stop people from feeling the way they feel.
Monique Owens is Eastpointe's first African-American mayor. She says she's determined to avoid a cycle of disinvestment that sometimes follows when cities become majority African American. (Courtesy photo)
"But what I can do is when those resources leave and when certain groups of people move in, find those resources that will invest in these groups that don't want to leave," said Owens, who moved to Eastpointe about 11 years ago.
Owens was elected the same year Eastpointe agreed to use ranked voting to elect council members as part of a settlement with the U.S. Department of Justice. The agency sued the city in 2017 over claims its method of electing council members at-large rather than by district resulted in "in Black citizens in Eastpointe having less opportunity than white citizens to participate in the political process."
The exodus into the suburbs, meanwhile, has prompted debate in Detroit, where officials are working to stem the flight of middle-class African-Americans over the past 20 years.
A report by Detroit Future City, a nonprofit think tank, found that only about a quarter of households are considered middle-class, one of the worst rates among cities nationwide. About 5 percent of city residents live in middle-class neighborhoods, compared to 59 percent for the region, the report found.
"It's incredibly important that we're able to grow, attract and retain our African-American middle class, and that they're able to achieve whatever it is that they want for their lives in Detroit," said Ashley Clark, director of the center for equity, engagement and research at Detroit Future City.
Changes in Warren
The changes are profound as well in Warren, which borders Detroit along Eight Mile Road, long considered the dividing line between white and Black residents in the region.
Since hitting a peak of 179,260 residents in 1970 — and fewer than 200 Blacks — Warren has steadily lost population.
In the past decade, the city lost 17,440 white residents.
But for the first time since 1970, it gained residents, driven by an additional 10,201 African-American residents, 8,133 of Asian descent and 805 who identify as Hispanic.
A city that was 90 percent white in 2000 is now 61 percent white. Blacks make up a fifth of the population and Asians are 10 percent.
That boost of diversity allowed the city to grow and its 139,387 people exceeds even the city's 2000 population of 138,247.
Fouts, the city's mayor, said the increase is a result of the city welcoming others, despite the city's onetime reputation as a sundown town that largely kept African Americans out of it.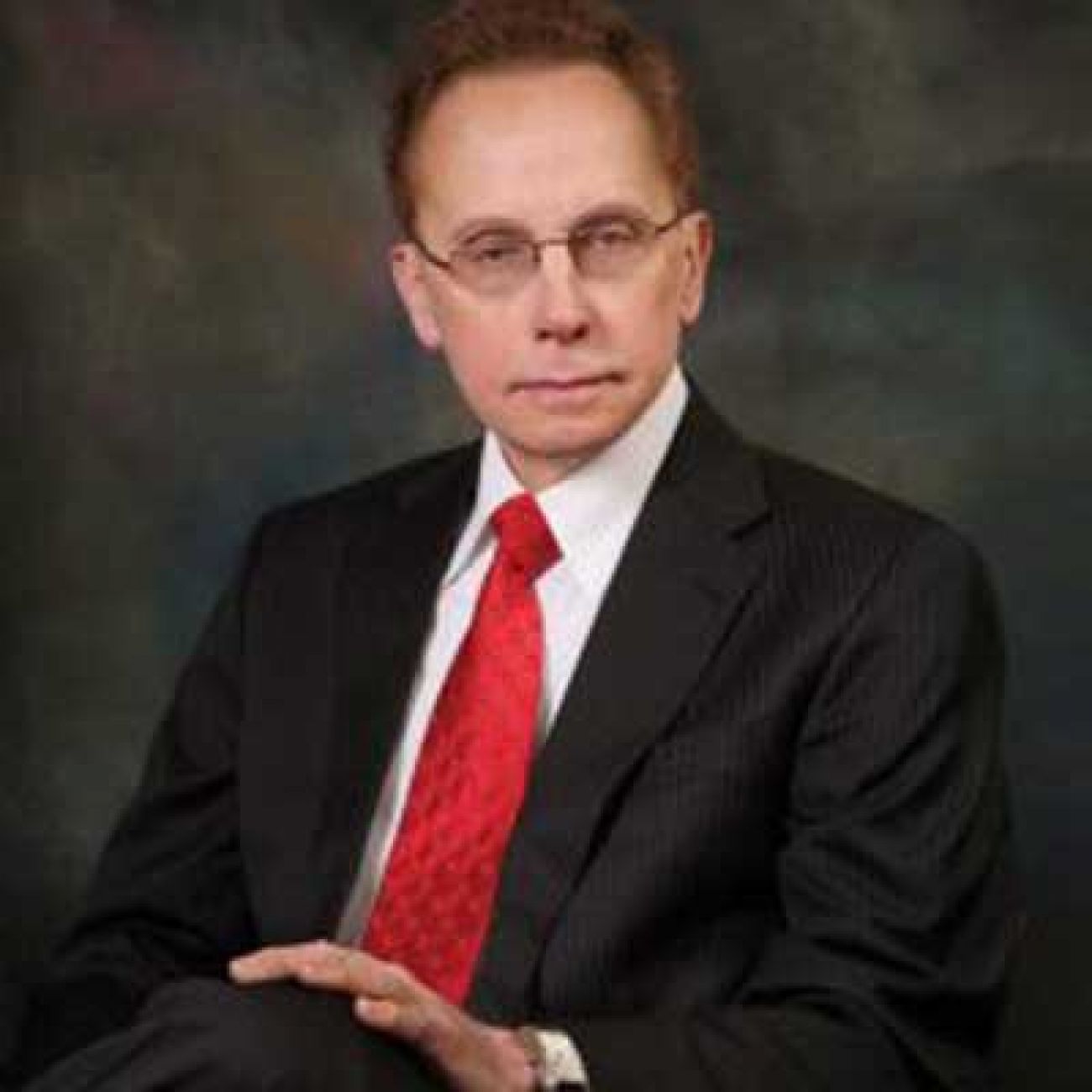 Warren Mayor Jim Fouts presides over a city that declined in population for decades, but experienced growth in the past 10 years predominantly from African-American residents. (Courtesy photo)
Today, Warren's seven-member city council is all white.
But Fouts said he's made moves to diversify, appointing African Americans as fire commissioner, communications director and city attorney.
"There's a feeling that Warren is an open community, … it's a safe and clean community," Fouts said.
Fouts said he attributes the shift in demographics to the aging population in the city.
"But even if they're not dying, Warren was a strong Polish Italian Catholic community, and families were large — average of five or more people — but the kids have moved out," Fouts said.
He added he is not concerned about the future of the city, or the potential loss of resources, specifically because the city's population is growing.
Fouts said the city has a plan to become more vibrant — including a new downtown town center.
"Town center is going to be the key to keeping the city alive and vigorous because we're doing new things to bring new people in," Fouts said. "And my position is, we always want to encourage more diversity.
Some residents are hopeful, including Rita Little,67, an African-American retired nurse, who moved to Warren 17 years ago.
Her relationship with the city started bumpy — she said her husband kept getting pulled over by the Warren police when they first moved in, for no apparent reason.
But things have gotten better for them, and she said she loves her neighborhood.
As for those trying having issues with communities integrating, she is clear: change is coming.
"If you think that living in America you can find an all-white exclusive neighborhood, then by all means move out there but know that some day somebody will feel like they can move in because they are interracially married."
Only donate if we've informed you about important Michigan issues
See what new members are saying about why they donated to Bridge Michigan:
"In order for this information to be accurate and unbiased it must be underwritten by its readers, not by special interests." - Larry S.
"Not many other media sources report on the topics Bridge does." - Susan B.
"Your journalism is outstanding and rare these days." - Mark S.
If you want to ensure the future of nonpartisan, nonprofit Michigan journalism, please become a member today. You, too, will be asked why you donated and maybe we'll feature your quote next time!