Michigan officials faced violent threats well before U.S. Capitol siege
After pro-Trump rioters stormed Washington's Capitol to disrupt an Electoral College vote count, several public officials and security experts in Michigan said they aren't surprised by the mayhem.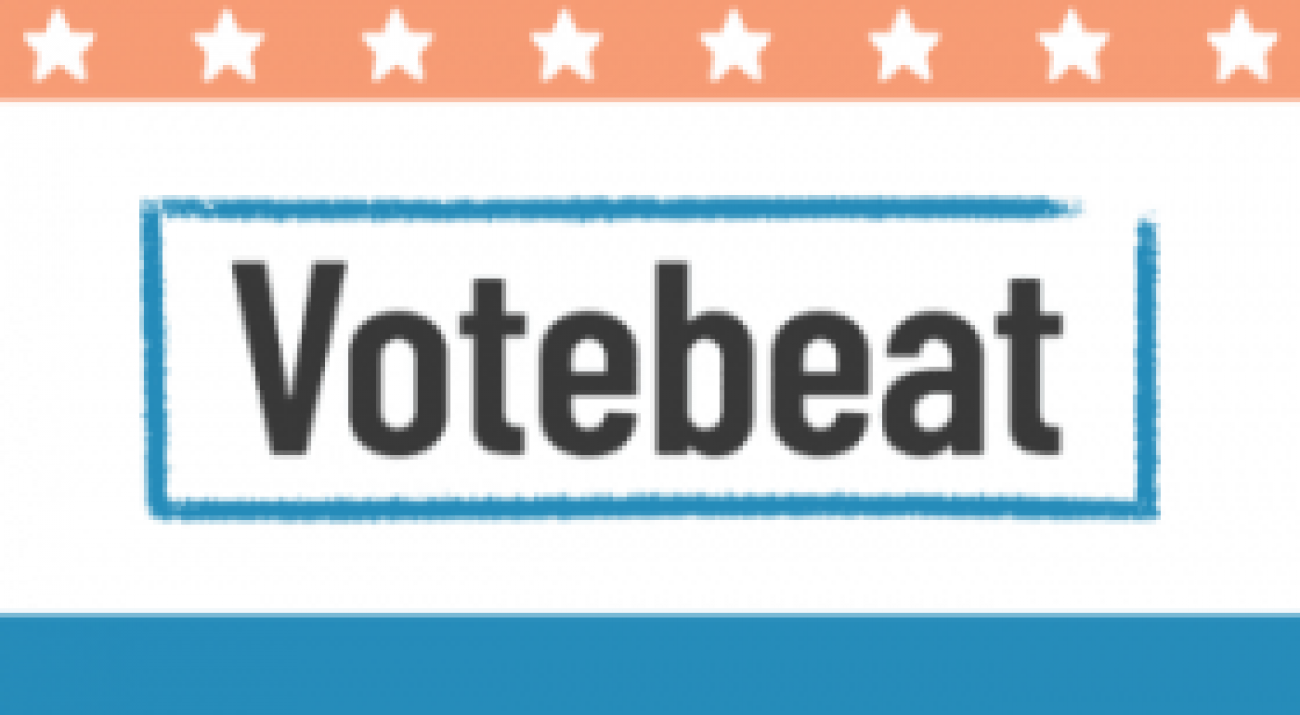 Wednesday's siege at the Capitol followed weeks of post-election threats to public officials in Michigan and other battleground states that left many concerned for their safety and wondering whether qualified people will want to serve in public official roles in the future.
"I've been getting battered and flooded with emails and phone calls and texts for months," said Jonathan Kinloch, the Democratic vice chair of the Wayne County Board of Canvassers, one of several local and state bodies targeted by President Trump and his supporters after Michigan certified the November election for Democrat Joe Biden.
"Nobody wants to take on a role as a member of a board of canvassers or any other community-serving positions and have the fear of losing their lives hanging over their head," he said.
Kinloch told Bridge Michigan he received at least 20 messages a day in November following the certification, some more aggressive than others.
"Maybe you should peek out your windows and make sure the boogie man (sic) doesn't come for you while you smoke your crack," read one email sent to Kinloch reviewed by Bridge.
Javed Ali, a senior director for counterterrorism at the National Security Council during the Trump administration, noted that the chaos at the U.S. Capitol Wednesday followed a tumultuous and politically-polarizing year in Michigan during which armed civilians stormed the state Capitol to protest COVID-19 restrictions in the spring and militia members were charged in October with plotting to kidnap Gov. Gretchen Whitmer.
The divisiveness was exacerbated by the president and his supporters, who threw gasoline on the fire with false allegations of a "rigged" election, Ali said.
"The more those kind of messages continue to get hammered into the consciousness of the people who have these grievances already, the more that raises the risk to election [and public] officials," said Ali, currently a policymaker in residence at the University of Michigan Ford School of Public Policy.
Whitmer watched the Capitol siege with her teenage daughters.
"This is a very familiar sight; anyone who was paying attention watched this play out in Michigan eight, nine months ago," Whitmer said in an interview on MSNBC Thursday. She said she reached out to the White House and state Republican leaders about lowering the temperature of political rhetoric "and none of them did a darned thing."
Trump's call to supporters Wednesday to march to the Capitol and "show strength," was a dog whistle to take action, according to Ali. Several Trump supporters, including at least six from Michigan, have been arrested so far in connection with the Capitol breach.
On Thursday morning, a bomb threat prompted the closure of the Michigan Capitol in Lansing. The Michigan State Police hours later determined the building was safe.
Since the November presidential election, Michigan public officials said they have also been targeted by protesters at their homes. Detroit City Clerk Janice Winfrey told Bridge she was once met by a "burly, angry white man" outside her home who asked her "Why did you steal the election?"
Winfrey said she has received death threats both in person and online since the November election, prompting her to get a concealed pistol license.
Related stories:
The threats follow unproven claims by Trump and his advisers about manipulated vote counts at Detroit's TCF Center, where GOP challengers flooded the center, banged on windows and demanded workers stop counting the city's absentee ballots. Their fraud claims were later included in lawsuits which a Republican-appointed judge deemed "not credible."
Republicans have not been spared threats, either. On Dec. 23, federal prosecutors charged a New Hampshire woman, Katelyn Jones, 23, with threatening violence through text messages after she allegedly sent pictures of a bloody, deceased, nude, mutilated woman to Wayne County Board of Canvassers Republican chair, Monica Palmer.
Palmer was one of two Republican Wayne County canvassers who initially voted not to certify the county's election results, and attempted to rescind her certification after eventually deciding to make the results official.
"I'd (sic) be a shame if something happened to your daughter at school," investigators said Jones wrote Palmer.
While some officials said they've grown used to the harassment, others said they worry the attacks on election administrators — who worked long hours this election season to adapt to a surge in absentee voting during the coronavirus pandemic — might push some to their limit.
"I suspect in four years, you'll see clerks that, if they can, they will retire before the next presidential" election, said Livonia City Clerk Susan Nash, a Republican. "They'll say 'Nope, not doing this again.'"
Several public officials who claim they were threatened said they have yet to hear back from law enforcement on whether the threats are being investigated.
A spokesperson for Michigan Attorney General Dana Nessel declined to comment in December on whether the office is currently investigating any threats to public officials. At a Dec. 16 press briefing on election violence, Nessel said: "We intend to keep our election officials safe. We intend to protect them. We intend to prosecute anyone who illegally threatens them."
Emboldened extremists
In Michigan, threats to public officials began well before the Nov. 3 election.
In late April, hundreds of people — some armed with rifles — gathered outside the Capitol building in Lansing to protest Governor Whitmer's stay-at-home order to combat the spread of the coronavirus. They breached the building and attempted to enter the floor of the Legislative chamber, but were held back by Capitol staff and state police. Several chanted "Lock her up" as they stood above with rifles in the Senate gallery.
The Michigan Capitol insurgents — which included at least two men later arrested in the alleged kidnapping plot — provided a "blueprint" for Wednesday's mobs in Washington and provoked a cascade of threats in the spring and summer, said Rep. Laurie Pohutsky, D-Livonia.
Ali, the counterterrorism expert, said "it's this sort of domestic terrorism phenomena that we've been grappling with the last few years in the country."
But public officials told Bridge the frequency and nature of the threats intensified this election season.
On Dec. 22, dozens of Democratic and Republican representatives received an email with the subject line, "IF NOT BALLOTS, THEN BULLETS!" in which the sender challenged the legitimacy of Michigan's election results and predicted "a mass execution of public officials."
"I believe it is time to show the world who is really in charge of this great land," the sender wrote. "Keep your heads down, it is going to get ugly."
The threat was among "batches" of messages Pohutsky said state legislative officials have been compiling to send to the sergeant-at-arms. But this one stuck out to the representative because the sender gave his name, his place of employment and his work email address. The threat was referred to law enforcement, but Pohutsky said she has not yet been updated on any investigation.
"He felt emboldened enough to let everyone know exactly who he is," she said.
Pohutsky said state GOP leadership has contributed to the problem by providing a platform for baseless allegations of widespread election fraud in Michigan's presidential vote. In November, the Senate and House Oversight Committee launched an investigation into the Nov. 3 election and heard testimony from Trump's personal attorney, Rudolph Giuliani, and GOP poll challengers from Detroit's TCF Center.
The hearings "did nothing but cater to these conspiracy theories," she said.
"I think that deep down, even the chairman knew this was all for show. But he doesn't and didn't think through the consequences of what that would mean for people who are buying this hook, line, and sinker. And it's dangerous."
Far-right threats reach Republicans
GOP Oversight Committee member Beau LaFave of Iron Mountain said threats after the election were to be expected, and the state Oversight Committee election investigation shifted extremists' ire from the entire Legislature to a "select number" of committee members.
Since then, he said police have had to come protect his home twice. One time, it was after someone wrote on social media that the representative should be "swinging from a tree and hanged from the gallows," he said.
"We'll be seeing you soon," LaFave said the person wrote in the message.
The threats were referred to the Attorney General's office, LaFave said. This is the first time he said he's been threatened by "so-called Republicans," who demanded LaFave do more to overturn election results.
"I don't know what they are, but I don't want them in the Republican Party," he said.
But LaFave said on Monday, before the rioting in Washington, that he did not believe the president's complaints of election fraud or the state committee hearings were to blame for the threats.
"Delusional" people, along with Gov. Whitmer's COVID-19 stay-at-home restrictions, which LaFave claimed have "destroyed the economy," have contributed to the polarizing environment, he said.
"I wouldn't blame it on Trump," he said before the riots. "I'd certainly say he's not exactly pouring water on the fire, but [threats were] going to happen no matter who got elected."
Since the Wednesday siege on the Capitol building, Democrats and a growing chorus of Republican leaders, including former Trump allies, are laying the blame for the violence at the feet of Trump and other supporters who continue to claim the Nov. 3 election was fraudulent.
Michigan GOP leadership disputed that they have contributed to a combustible political environment.
"Senator Shirkey has repeatedly spoken out against violence and the use of threats and intimidation. . . He condemns the use of violent tactics in any form," said Amber McCann, a spokesperson for Senate Majority Leader Mike Shirkey, R-Clarklake.
Long-term toll
Kinloch, the Wayne County canvassing board official, said the threats have prompted him to take new precautions, like setting his house alarm and carrying his concealed pistol license.
He said he worries the threats could spiral in the weeks following the Capitol riot.
Experts said the harassment is unlikely to dissipate any time soon after Biden takes office, since many Trump supporters have latched onto the belief that he is an illegitimate president.
"I don't think, sadly, we've seen the last of this by any stretch," said Ali.
For Michigan's top elections official, public anger comes with the territory of public service.
"We will take a punch so someone else can vote," Secretary of State Jocelyn Benson said at a December election administration conference.
Others disagreed.
"It's not a normal consequence of performing a job," said Pohutsky.
"To try and explain to someone why they should run for office and try to accomplish truly good and meaningful work in the future. . .with the trade off of fearing for their safety, that's very difficult to do," she added.
Bridge reporter Kelly House contributed to this report.
---
This article is made possible through Votebeat, a nonpartisan reporting project covering local election integrity and voting access. This article is available for reprint under the terms of Votebeat's republishing policy.
Only donate if we've informed you about important Michigan issues
See what new members are saying about why they donated to Bridge Michigan:
"In order for this information to be accurate and unbiased it must be underwritten by its readers, not by special interests." - Larry S.
"Not many other media sources report on the topics Bridge does." - Susan B.
"Your journalism is outstanding and rare these days." - Mark S.
If you want to ensure the future of nonpartisan, nonprofit Michigan journalism, please become a member today. You, too, will be asked why you donated and maybe we'll feature your quote next time!