Michigan still owes GM over $2 billion in tax credits from Great Recession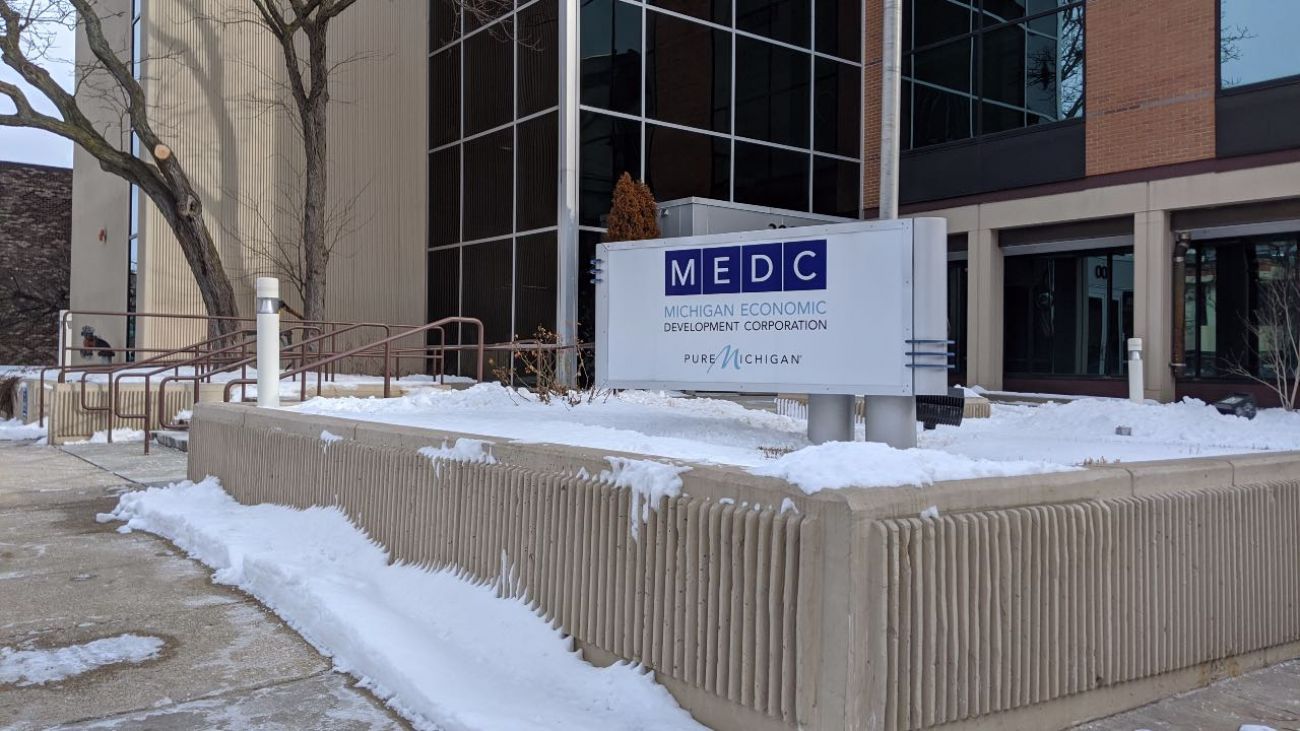 LANSING — An old tax credit program designed to stem massive job losses during the Great Recession continues to gouge the Michigan budget. But a new deal with General Motors Co. will provide some certainty in future years.
The Detroit-based automaker agreed to cap the total value of its refundable Michigan Economic Growth Authority (MEGA) tax credits at $2.27 billion through 2029 as part of an amendment approved Wednesday by the Michigan Strategic Fund Board.
Public disclosure of that long-term value is a reversal from GM, which insisted on a confidentiality agreement when it last renegotiated its MEGA agreement with the state in 2015. But officials refused to disclose an annual cap in tax credit refunds they say is also part of the deal.
The revision to the original 2009 MEGA agreement will give GM more flexibility to cash in its outstanding credits — which are essentially payments to the company for retaining jobs — but reduce long-term state liabilities by $325 million this decade.
Detroit automakers hold the majority of outstanding credits from the MEGA program, which was created under Gov. John Engler but rapidly expanded by Gov. Jennifer Granholm beginning in 2005. The program, intended to keep manufacturers from fleeing the state, was largely disbanded in 2011, but the state is still paying for old credits.
GM inked its "global retention" MEGA agreement with the state in 2009. Under previous terms that will remain, the automaker must keep at least 34,750 jobs in Michigan to continue to qualify for the credits. It currently has about 48,000 workers in Michigan, meaning it could lay off thousands of employees over the next decade and still claim the refundable credits.
But the new deal also requires GM to invest at least $3.5 billion in Michigan through 2029, which will create "new job opportunities" in the state, said Jeff Mason, CEO of the Michigan Economic Development Corporation.
It "will drive significant new investment in Michigan's manufacturing sector, securing the global automaker's commitment to developing battery operated vehicles and future mobility solutions in Michigan," he said Wednesday in a conference call with reporters.
A large chunk of that investment is already in the works. GM, as part of fall contract negotiations with the United Auto Workers union, agreed to invest up to $3 billion in its Detroit-Hamtramck Assembly plant so that it can build electric trucks and vans there.
The MEGA amendment allows GM to count at least $2 billion of that toward its required $3.5 billion investment. Beyond Detroit-Hamtramck, "we have not publicly announced any additional commitments," said GM spokesman Dan Flores.
MEGA credit redemptions are expected to cost the state upward of $5.6 billion through 2030. Ford Motor Co. agreed to a $2.3 billion cap in 2015, and Fiat-Chrysler Automobiles agreed to a $1.7 billion cap that same year. State officials on Tuesday declined to provide an update on those liabilities.
GM also renegotiated its MEGA liability with the state in 2015 but refused to make any details public at that time. As part of the new deal, the automaker agreed to lift a confidentiality agreement "and be fully transparent" about the value of its outstanding credits, Mason told reporters on the call.
That's "a step in the right direction," said Mike LaFaive of the Mackinac Center for Public Policy, a free-market think tank that has urged the state to disclose more details of the MEGA tax credit deals. The state should disclose "actual claims" by qualifying companies, not just what they were offered, he said.
The MEGA amendment terminates a separate tax credit agreement for GM's Brownstown Township battery plant, where the automaker laid off 50 workers in late 2018. But it will allow the automaker to count statewide employment numbers to qualify for other MEGA credits rather than jobs at specific facilities.
The deal also removes limits on the number of retained jobs the company can count from its Renaissance Center headquarters in Detroit and GM Technical Center in Warren.
Outstanding MEGA tax credit have proved a major headache for budget makers in recent years because of uncertainty over when qualifying companies will redeem them, which they do by filing under a Michigan Business Tax law that was otherwise repealed in 2011.
The state collected nearly $1.3 billion in Corporate Income Taxes from other businesses last year but paid out $511.5 million in refunds to companies that filed under the Michigan Business Tax. Net collections of $770 million were down significantly from the $1.9 billion in business taxes the state was collecting a decade ago in 2010.
GM first approached the state about renegotiating its MEGA credit agreement and both sides were interested in a deal that would be mutually beneficial, Mason said. "Certainly the reduction of the overall tax liability and creating certainly over the next 10 years on those annual caps was one consideration."
Senate Minority Leader Jim Ananich, D-Flint, introduced legislation last fall proposing to wind down MEGA tax credit payouts over the next three years despite legal agreements between qualifying companies and the state.
"The time has come to at least have that debate," Ananich said at the time, arguing the state hundreds of millions of dollars the state is still paying out each year would be better spent on other budget priorities.
"Rolling back these corporate giveaways and reallocating funds to our state's most underfunded programs will get us a long way on the journey to fund our schools, communities and roads."
The Michigan Strategic Fund board approved the amendment to GM's MEGA agreement on Wednesday after a brief presentation from company officials.
Candace Butler, the automaker's global manager for economic development, called the MEGA tax credit program "a great success." GM has invested over $10 billion and added over 10,000 workers in the state since the original agreement in 2009, she said.
"We would not have been able to do this, where we've had this kind of sustained growth and development, without the support of the state and the local communities that have embraced us as well," Butler said.
But critics have used the costly MEGA program, which was largely disbanded in 2011, as a cautionary tale to warn against major new tax credits in the state.
Investments by companies that got MEGA credits "likely would have happened anyway," said LaFaive, senior director of the Morey Fiscal Policy Initiative at the Mackinac Center.
He pointed to a 2018 analysis by Tim Bartik, senior economist at the W.E. Upjohn Institute for Employment Research in Kalamazoo, who compiled data from 34 economic development incentives nationwide and determined they were a deciding factor for investments in only 2 to 25 percent of firms that receive them.
"What these programs effectively do is rob Peter to pay Paul," LaFaive said. "The rest of the people and businesses in the state have to pull full freight so a few select and typically large corporations get special treatment."
We're not just a news organization, we're also your neighbors
We've been there for you with daily Michigan COVID-19 news; reporting on the emergence of the virus, daily numbers with our tracker and dashboard, exploding unemployment, and we finally were able to report on mass vaccine distribution. We report because the news impacts all of us. Will you please support our nonprofit newsroom?