Michigan's roads have turned to crap. So has a strike among road builders.
LANSING — A months-long union strike at one of Michigan's largest road building firms has delayed some pavement projects and shows no signs of letting up as the summer construction season nears an end.
Instead, it's turned to crap. Literally, according to a National Labor Relations Board complaint filed Aug. 28 by Operating Engineers 324, a Metro Detroit-based union that represents road builders trained to operate heavy machinery.
Indiana-based Rieth-Riley Construction Co. "interfered with, restrained and coerced employees' [union] rights by spraying water and depositing large quantities of animal feces at location where employees are picketing," a union attorney alleged in the federal complaint.
The mess was discovered when striking workers returned to their picket line perch outside a Rieth-Riley asphalt plant in Grand Rapids and found a pile of "over 100 pounds of turkey crap" on the lawn, said union spokesman Dan McKernan. Its stench forced workers to abandon pickets for the day.
"It's a particularly foul-smelling thing — no pun intended," said McKernan, who provided photos of the olfactory offense.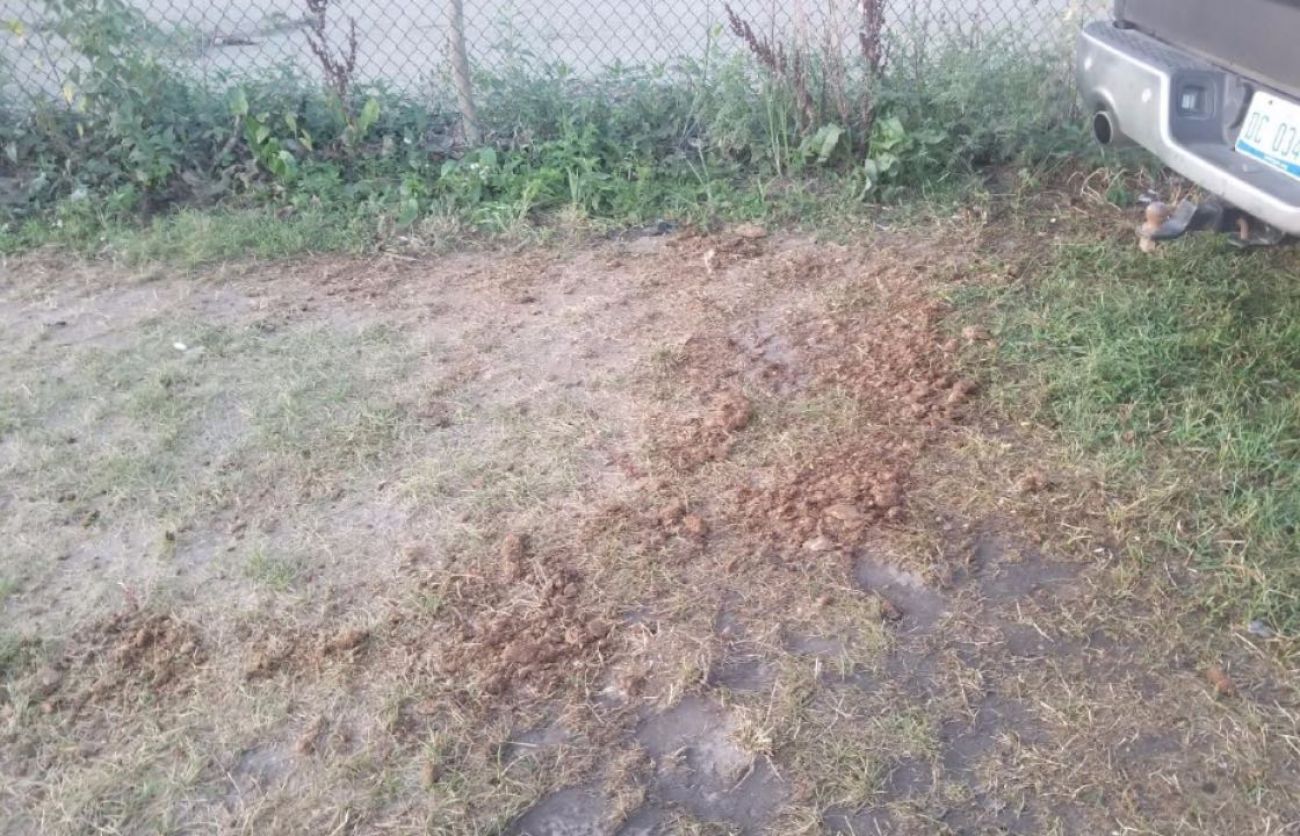 A company spokesman denied involvement: "I can't even tell you for sure that it did happen," Chad Loney, a regional vice president for Rieth-Riley told Bridge Magazine. "They claim it, but I don't have any knowledge of it."
The incident is the latest in a series of allegations – including dueling claims of traffic blockades, physical assault and roadway nail traps – in a strike that could impact a second road construction season if not resolved this winter.
Michigan transportation officials say Rieth-Riley is behind on about 25 state road building projects that will be pushed into next year, a count that does not include any local project delays. In some cases, the state may seek damages from the firm for breach of contract.
The strike comes at a critical time for Michigan infrastructure as Gov. Gretchen Whitmer continues to push the GOP-led Legislature for additional money to "fix the damn roads," which are among the nation's worst and require some $2 billion per year in new funding to repair.
The roads builders dispute – which lawmakers have sought to forcibly resolve through the budget process – focuses on a proposed contract provision requiring subcontractors to pay into a union fund for fringe benefits. The union says it would ensure quality work, but the firm claims could cause construction prices to skyrocket.
The crux of the contract dispute
Nearly 200 heavy machinery operators who had been working without a contract for more than a year walked off the job at Rieth-Riley in late July after what the union described as a near-unanimous strike vote. About 150 of those workers remain on strike, according to union officials, while others have found new union jobs or crossed the picket line.
The company has more than a dozen asphalt plants in Michigan and has temporarily suspended one of its operations in Ludington in west Michigan. The company asserts that construction delays have been minimal and it is running at 85 percent or 90 percent of its usual capacity in Michigan.
"We've got work to do and projects to complete," Loney said, describing the current workforce as a combination of operators who crossed the picket line, laborers from other unions, employee-owners and new hires. "We have a small handful of projects that are pushed off until next year, but other than that, the majority of our stuff is running on time."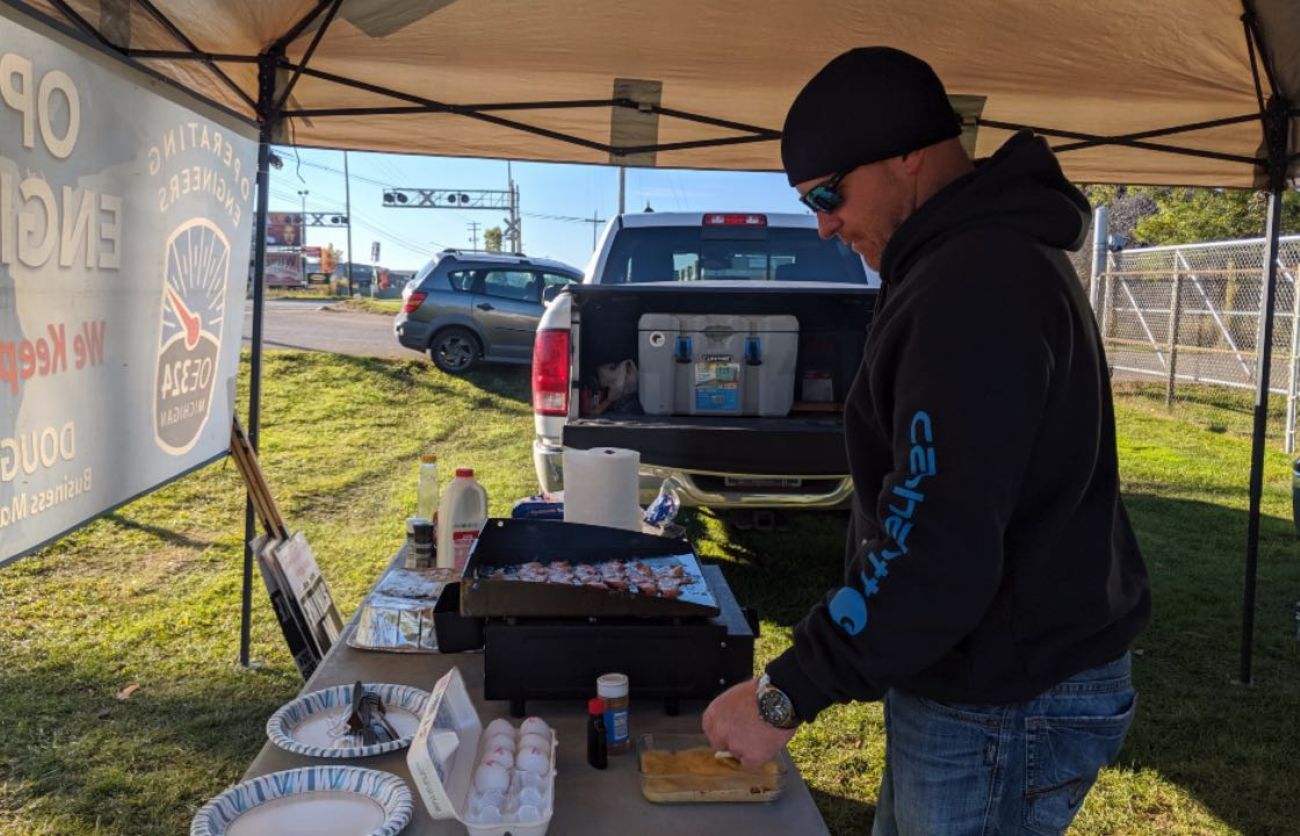 With the season coming to a close, Rieth-Riley has 78 active road construction contracts with the state worth more than $155 million. It also contracts with local government road agencies around the state and could face penalties if work is not completed on time.
As of Friday, Rieth-Riley had completed 55 percent of a $9.87 million project on Interstate 94 near the Indiana border that initially was supposed to be completed Aug. 23, according to records from the state Department of Transportation.
A $6.6 million project on M-72 in Kalkaska and Crawford Counties that had been slated for completion by Oct. 4 was 60 percent complete.
Several projects originally slated for completion this year, including a $2.5 million repair job on US 131 south of Grand Rapids, have not yet begun, according to MDOT.
All state trunklines lanes "will be open going into this winter," but the start of some Rieth-Riley projects will be delayed until 2020, said Jeff Cranson, a spokesman for the Michigan Department of Transportation.
MDOT's legal counsel is "reviewing protocols for enforcing liquidated damages in cases where projects were delayed or postponed," he said, referencing paybacks the state could seek for contract breaches.
Rieth-Riley's largest active state project – a $15.9 million job involving upgrades on I-196, I-94 and M-3 in southwest Michigan – was 18 percent complete as of last week but is not slated to be complete by June 2020, according to state records and the original contract letting.
The firm and union have attempted to resume negotiations on three separate occasions with no success. Each side claims the other has refused to change their position.
The union contends the contract provision would ensure that Rieth-Riley cannot simply pocket extra profits by bidding for road work as a union contractor but then hiring cheaper subcontractors to do the work.
"Our members are losing work because the new game has been 'bid the project as a union company, subcontract it out non-union, and profit,'" said McKernan, the union spokesman.
"It doesn't do any good for us to have our members sitting at home watching other people do the work for the company that is supposedly aligned with us."
Rieth-Riley has agreed to similar provisions in neighboring states, but officials for the company argue the subcontracting clause would cripple its business in west and northern Michigan.
"It's predominately a non-union environment," Loney said of out-state Michigan. "So there's not enough union contractors to complete all that work."
The contract language would require subcontractors to pay into a fund for union fringe benefits – including pensions, health care and training programs – even if they don't utilize union labor.
That amounts to "taxpayer extortion," Loney argued, who estimated the costs could total nearly $29 per hour for each worker atop their regular pay.
Legislature weighs in
The same subcontractor contract demand prompted many of the state's largest road builders to lock out workers in the summer of 2018, but many eventually agreed to the provision. Rieth-Riley is one of two major road builders that did not.
In addition to the strike, the Operating Engineers 324 union is fighting the firm for $1.8 million in worker backpay from the 2018 lockout. That claim is part of a separate National Labor Relations Board case that went to trial Oct. 21. The trial is expected to take a week, but a decision could take months.
While union contractors are prevalent in Metro Detroit, it is "nearly impossible" to find certain specialized subcontractors in other parts of the state, said Mike Nystrom, executive vice president of the Michigan Infrastructure and Transportation Association.
The trade group represents both union and non-union contractors and is backing Rieth-Riley in the National Labor Relations Board case over lockout backpay.
In a counterclaim, MITA accuses the union of using "coercive tactics" to divide contractors during 2018 bargaining, a move Nystrom said led to the "defensive lockout."
The contract fight has spilled into the state Legislature, whose Republican majority in September approved a 2020 budget that would have prohibited the Michigan Department of Transportation from awarding contracts to road builders that agree to the subcontracting position.
Industry officials warned the budget language could have disqualified most of the state's largest road builders that had already agreed to the union contract. Whitmer used her line-item veto power to reject the requirement.
The Associated Builders and Contractors of Michigan, which represents non-union shops, had pushed for the budget language. The group's state director, Jeff Wiggins, predicted Whitmer's veto will "inflate the price of road projects" by driving up costs for subcontractors.
"You have companies that are like, 'Love to keep working with you, but we can't afford it,'" Wiggins told Bridge.
Beyond turkey poop
Union officials acknowledge they may never know if Rieth-Riley was behind the turkey poop incident, but McKernan described it as the latest in a series of challenges for road builders who have been on strike for almost the entire summer construction season.
In a separate incident, an Operating Engineers member on strike outside a Rieth-Riley facility near Houghton Lake in Roscommon County was clipped by a truck driver trying to enter the facility, prompting a hospital visit and call to the Michigan State Police.
"Luckily, nothing was broken," McKernan said.
State Police referred the incident to Roscommon County Prosecutor Mary Beebe, but her office declined to charge the truck driver, citing "insufficient evidence to show intent to commit an assault," a spokeswoman said.
Rieth-Riley, meanwhile, alleges that striking workers – who are minimally paid from a union strike fund – have blocked traffic and thrown nails in the roadway outside their facilities.
"We've had multiple flat tires from nails and screws that they've thrown in the driveways," Loney said.
At a strike site in Lansing, union workers say they found tampons littering the lawn one morning, a gesture they assumed was meant to question their masculinity.
"The last thing we want to do is be out here," Ryan Doon, a union representative said recently, while frying bacon as he and a striking colleague huddled outside Rieth-Riley in 40-degree weather.
McKernan said he doubts the company itself would encourage such behavior, and it is possible subcontractors or customers may have been responsible for the alleged incidents outside Rieth-Riley facilities.
"The anti-union stuff Rieth-Riley has done has been much more institutional in nature," he said, suggesting efforts to encourage employees to revoke their membership in the Operating Engineers.
The National Right to Work Legal Defense Foundation this summer published a special legal notice telling Rieth-Riley workers how to revoke their membership or force a no-confidence vote in their bargaining unit.
"The urgency in my mind is getting the operators back to work so that they can provide for themselves and their family," said Loney, the Rieth-Riley vice president.
"But it's not Rieth-Riley that's keeping those operators from coming back to work. They're welcome to come back anytime."
We're not just a news organization, we're also your neighbors
We've been there for you with daily Michigan COVID-19 news; reporting on the emergence of the virus, daily numbers with our tracker and dashboard, exploding unemployment, and we finally were able to report on mass vaccine distribution. We report because the news impacts all of us. Will you please support our nonprofit newsroom?