Not so fast: A bill to raise state speed limits veers off track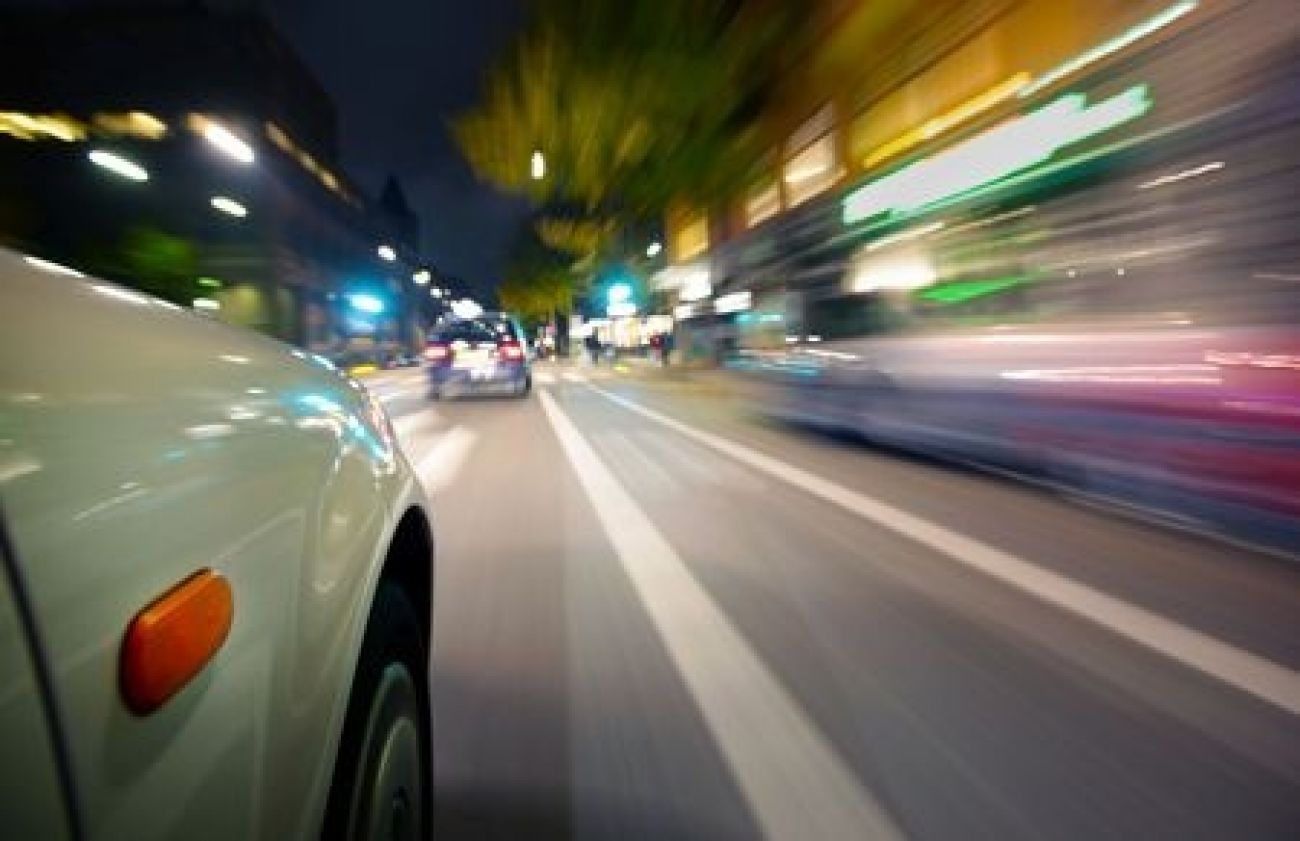 Michigan motorists are notorious for going fast (ask anyone from Ohio). You've got to get to that cottage Up North, right?
"We've been driving 78 mph forever," Lt. Gary Megge of the Michigan State Police says of state drivers.
But going that fast puts motorists well over the current 70 mph limit, prompting State Rep. Bradford Jacobsen, R-Oxford, to push legislation that would increase speed limits to 75 mph – and possibly even 80 mph – on the state's biggest freeways, like I-75 and I-96, and up to 60 on some highways where the current speed limit is 55 mph.
"We're just trying to get the speeds people are driving to be legal," said Brittany Lewandowski, Jacobsen's legislative director.
But a review of research performed for the Michigan Department of Transportation shows that many of the roads where motorists drive fastest would not be eligible for higher speed limits.
Research also shows that higher limits would likely add to the death toll on Michigan roadways; it rose 10 percent in 2015 over the previous year.
For example, if the state's 70-mph expressways changed to 75 mph limits, deaths could rise 18 percent along those stretches.
Think of it as a balancing act. On the bright side, the drive from Bay City to the Mackinac Bridge would be 10 minutes shorter under the higher limits. But higher 75 mph limits would yield anywhere from three to 16 additional fatalities a year in Michigan, depending on how many of the state's 70-mph expressways have their limits raised, according to Timothy Gates, a civil engineering professor at Michigan State University who lead the research for MDOT while he was at Wayne State University.
"I believe if we see an uptick in speeds, we will see an uptick in injury and fatal crashes," Gates told Bridge. "To me, it's not the direction we want to head."
Gates's team first looked at expressways and calculated the cost of going from 70 mph to 75 mph or even 80 mph for passenger cars. Beyond the monetary expense – new signs, renovating roads to a higher design standard – researchers looked at the societal cost: more air pollution, more gas consumption, and more accidents.
The research team later looked at the 55 mph highways and identified areas with "lower risk" that could be eligible for higher speed limits. Its research looked at the cost of raising limits to 65 mph on some of these trunk lines (the 55-mph highways); the current bills only call for a rise to 60 mph from 55 mph.
Tapping brake on speed dreams
Jacobsen's legislation is currently before the state house of representatives after it was voted out of committee. Lewandowski said he wants a vote before the house goes into recess in June.
Although MDOT officials say no specific roadway has yet been slated for higher speed limits should the legislation pass, they acknowledge that Gates' research would act as a template for decisions along with input from Michigan State Police, said MDOT spokesman Jeff Cranson.
Bridge reviewed the MDOT research that sought to identify which sections of roadway could be considered for the higher limits. It also looked at available speed studies from the State Police and found that many of the roads that may be considered for the higher limits aren't in the most heavily traveled areas, and they're not where motorists are already driving the fastest. None are around Metro Detroit.
A number of freeways were not eligible for higher speed limits because either the crash rate was above state averages or truck traffic volume was too high, Gates said.
So, for instance, I-696 may be a commuters' racetrack just north of Detroit, but the 70 mph speed limit won't be changed to match those faster speeds.
And if you're headed to Chicago from Grand Rapids or Detroit, sorry. The limit on I-94 and I-196 will likely remain 70 mph (though a large section of the route from Grand Rapids to Kalamazoo, on U.S. 131, is eligible).
To be considered safe enough for a higher speed limit, the roadway must have a crash rate below the state average and meet certain design standards, such as adequate lane and shoulder widths.
Just one-eighth of Michigan highways with a 55-mph limit would be eligible for a 60-mph speed limit, or just under 800 miles.
Speed limits rise across U.S.
If 70-mph expressway limits are raised to 75, Michigan would have the highest speed limits in the Midwest. A high-speed driver would have to head west and cross the Missouri River, go east to Maine, or down to Louisiana to find another state legally hitting 75 mph. Texas has the nation's highest speed limits, where some expressways are set at 85 mph. Sixteen states have limits 75 mph or higher.
A number of states have raised limits in recent years. Indiana, Illinois and Ohio raised top speeds to 65 or 70 mph in 2011; Maine went to 75 mph.
The Insurance Institute for Highway Safety, in an April report, estimates the rise in speed limits has caused 33,000 additional deaths over the past 20 years.
"This is always a trade off. Raising the speed limit means that people will be able to shave a few minutes off their travel time," said Russ Rader, spokesman for the institute, which is funded by auto insurance carriers to study and promote highway safety. Travel times will decline, but deaths will increase, up to 8 percent on freeways and 4 percent on non-freeways that see a 5 mph increase in speed, he said.
"How many lives are you willing to trade for an increase in the speed limit?" Rader asked.
Many speeders won't get relief
Several long stretches of interstates in Michigan could get the higher limits: I-75 from Bay City to the Mackinac Bridge; U.S. 131 from northern Kent County to Cadillac; I-96 from Lansing to Grand Rapids, and U.S. 131 from Kalamazoo to Grand Rapids.
As for trunk lines, long stretches of U.S. 23 between Rogers City and Mackinaw City, U.S. 2 in the Upper Peninsula, and U.S. 31 from Petoskey to Traverse City could see an increase, according to an MDOT report.
But most of those roadways aren't where motorists are putting the pedal to the metal. Of five interstate locations where the state police found motorists typically driving 80 mph or higher in 2015, three were not eligible for the higher rates, including one spot on I-75 in northern Oakland County where speeds typically hit 81 mph.
The two others: I-96, just north of Grand Ledge and I-75 near Pinconning, about 20 miles north of Bay City.
The same pattern fits on rural highways where the current limit is 55. The roadways with the fastest speeds did not meet the state's criteria for higher limits, according to and MDOT research and maps reviewed by Bridge.
In the lower peninsula, faster paced roads in Kalkaska, Wexford, Antrim, Osceola, Midland and Newaygo counties did not meet the definition of "low risk," which would have made them eligible for higher speeds. Some were eliminated because their crash rates were too high, and others for failing to meet other safety standards.
For instance, M-20 in Midland County has a low crash rate but is not eligible because there are too many driveways per mile and the shoulder is not always a minimum of three-feet wide and paved, making it a more dangerous candidate for higher speed limits.
Meanwhile, a 20-miles stretch of U.S. 131 met all criteria but one: it had a K-8 children's school along the way. That eliminated it from consideration.
Other sections of now-55-mph highways are a better match. For example, parts of U.S. 2 in the Upper Peninsula are both well-suited to higher speed limits and where drivers are already speeding.
But Gates said he is more comfortable with an increase on the interstates, especially if it's to 75 mph, and not 80. The interstates were designed for vehicles to go 75 mph, he said, but not above that.
Gates said he is less comfortable with the proposal to raise speeds on trunk lines to 60 mph from 55 mph.
Unlike interstates, these mostly rural highways are not all designed and built the same. There are driveways and roads cutting across, they have varying lane and shoulder widths.
Currently, the State Police department is neutral on the bill, said Tim Fitzgerald, legislative liaison for the force.
Opposition brewing
Back in 2005, Michigan had the 8th lowest fatal accident rate in the nation. By 2014, the state was 17th lowest. In 2015, the number of fatal accidents rose in Michigan, to 982 deaths, a 10 percent increase.
Though the number of crashes rose, the rate (fatalities per 100 million miles driven) actually lowered because motorists drove more. Improvements in vehicle and driver safety are credited with lowering the fatality rate substantially over the years. It's currently a third of what it was in 1975.
So far, fellow legislators have been cool to the idea of an 80 mph limit, and Jacobsen's office acknowledged that amendments could lower the proposal to 75 mph.
Gates isn't the only one in opposition. AAA Michigan, one of the state's largest automotive insurance companies is opposed to the bill if limits could go to 80 mph. If it is set lower, the carrier will consider the proposal, according to Heather Drake, vice president of government relations.
"Given the current conditions of our roadways, we question the safety of traveling the current speed limit let alone driving at increased speeds," wrote AAA Michigan President Steven Wagner, in a letter to The Detroit News when proposal was for an 80 mph limit. "We are also concerned about the negative effect a speed limit increase will have on newly licensed drivers and senior drivers."
Higher limits, faster speeds?
The conventional wisdom may be that higher speed limits will mean Michigan motorists will turn I-75 into the Autobahn. If they go 78 in a 70 mph zone, won't they go 83 if the speed limit is hiked to 75?
Gates said he thinks average speeds will increase if limits are raised, but marginally, perhaps by 1 or 2 mph. Rader, of the Insurance Institute, said speeds will rise too, but equal to the increase in limits.
But Megge, a veteran trooper who has long argued for "smarter" speed limits, disagrees. He said his years working on traffic studies indicates that an increase in speed limits won't necessarily mean faster speeds.
People typically drive at speeds they feel comfortable with, he said, and using the speed of the "85th percentile" – the speed at which 85 percent of all motorists are below – has been a nationwide gauge for safe driving.
"The speed limit has nothing to do with travel speeds," the lieutenant said. He noted that speed limits were raised around Flint a few years ago and average driving speeds did not change.
If everyone can comfortably and safely move along at 78 or 80 mph, Megge said, then it is safe. But going too fast is a problem, whether it's on I-75 or on M-50.
"Excessive speed, no matter where you are, is a danger."
Only donate if we've informed you about important Michigan issues
See what new members are saying about why they donated to Bridge Michigan:
"In order for this information to be accurate and unbiased it must be underwritten by its readers, not by special interests." - Larry S.
"Not many other media sources report on the topics Bridge does." - Susan B.
"Your journalism is outstanding and rare these days." - Mark S.
If you want to ensure the future of nonpartisan, nonprofit Michigan journalism, please become a member today. You, too, will be asked why you donated and maybe we'll feature your quote next time!