Republican Supreme Court justices have ties to Michigan gerrymandering group
Michigan Government
Republican Supreme Court justices have ties to Michigan gerrymandering group
The relationship was not disclosed by any justices whose campaigns have employed Doster: Chief Justice Stephen Markman, Brian Zahra, David Viviano, Kurtis Wilder, and Elizabeth Clement, court spokesman John Nevin told Bridge in an email Monday.
None of the justices ‒ including Clement and Wilder who are facing election this year ‒ had heard of the redistricting group or were aware of Doster's involvement, Nevin said.
The seven-member court is expected to announce a decision any day on the Voters Not Politicians initiative, and the revelation comes atop lingering questions about whether the supposedly nonpartisan Supreme Court can fairly weigh an issue that is decidedly partisan. Michigan is among only a handful of states whose political parties nominate high court justices.
Doster's involvement in the judicial campaigns and redistricting group "doesn't smell right," but it's unclear whether that is a conflict of interest because treasurer is a "fairly nominal position" in political campaigns, said Michael Li, senior counsel at the Brennan Center for Justice, a nonpartisan law institute at New York University.
"Would (a) justice throw the decision because of her campaign treasurer?" said Li, an expert on redistricting.
"That seems a bit more remote. Which is not to say it's not disturbing."
Michigan's judicial rules essentially leave it up to judges to cite conflicts and recuse themselves. Even so, the justices should have disclosed Doster's relationship to the redistricting institute if they'd known of it, Li said.
"In an area where people are concerned of something being compromised or rigged, people should err on the side of caution and disclose more rather than less," Li said.
Reached Tuesday, Doster declined comment.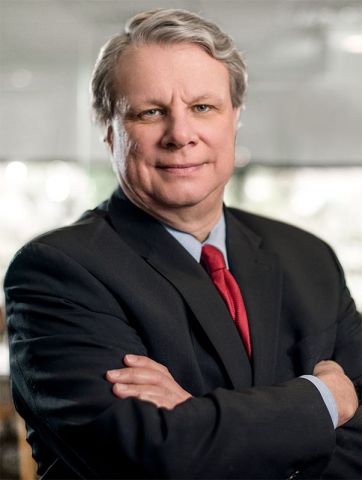 Her ties to the justices have already been questioned in the case. Until now, though, the full extent of her ties – and relationship to redistricting battles in the state – was not publicly known.
Clement, who is up for election this fall after Gov. Rick Snyder appointed her last year, voluntarily disclosed that Doster is her campaign treasurer and is married to Eric Doster, an attorney who is on the team fighting to keep the Voters Not Politicians initiative from the ballot.
Voters Not Politicians' lawyers decided not to seek the recusal of Clement, Snyder's former chief of staff, after confirming that neither the justice nor Mary Doster consulted Eric Doster for legal advice.
Doster also is listed in campaign papers as the treasurer for Wilder, as well as the still-active committees of Viviano and Zahra. She also served as the designated record keeper for Markman, the chief judge, in the 2012 election.
Mary Doster's LinkedIn page indicates she owns Sage Consultants LLC, a Mason firm that handles "accounting and compliance services for candidate committees (and) PACs."
Republican consultant Brian Began, who helped work on redistricting after the 2010 Census, called Doster's involvement with the Michigan Redistricting Resource Institute a "non-issue."
"It's grasping at straws for people to create some bogus link," said Began, elections and research director for Grassroots Midwest, a Lansing-based political consulting firm.
"Judges encounter a lot of people they know and work with and I don't know that necessarily changes their opinion about the case."
The revelations about Doster again demonstrate the deep involvement of the Michigan Chamber in state redistricting efforts to favor Republicans.
The powerful business group has consistently said it opposes partisan gerrymandering, despite emails that have recently been unearthed in a federal suit showing that one of its longtime executives, Robert LaBrant, guaranteed in 2011 that redrawn Michigan congressional districts would give Republicans a 9-5 majority in "2012 and beyond."
LaBrant, who retired from the chamber in 2012, acknowledged in his book "PAC Man: A Memoir" that he founded the Michigan Reapportionment Fund decades ago with former state Republican Chairman Dave Doyle to steer money to pay for consultants working on ways to advantage Republicans in state redistricting efforts.
"Redistricting is a whole lot easier if one political party holds the governor's office and both houses of the state legislature," LaBrant wrote. "We had that situation going for us in 2001 and again in 2011."
In 2005, after federal rules changed, the group was renamed the Michigan Redistricting Resource Institute to maintain its nonprofit status, LaBrant wrote in his book. Adding the word "institute" made the group's name sound "academic," LaBrant is quoted as saying in a separate book, "Ratf**ked: Why Your Vote Doesn't Count."
The redistricting group's website maintains it is nonpartisan and devoted to "raising public awareness of redistricting and promoting solutions that benefit voters and strengthen our democracy."
IRS documents, though, show the group spends less than $200 per year on its no-frills website. Most of its money paid for consultants involved in drawing political boundaries:
It paid more than $757,000 in 2011 and 2012 to Dickinson Wright, the law firm of Lansing lawyer Peter Ellsworth who was involved in redistricting and is a chief attorney arguing against the Voters Not Politicians initiative.

In 2011, the group paid $170,221 for "consulting and education" to the Sterling Corp., the consulting firm whose executive,

Jeff Timmer, drew political maps for Republicans. (LaBrant also worked for the firm after leaving the chamber.)
Timmer is among those whose emails have recently come to light as part of a lawsuit brought by the League of Women Voters that alleges the 2011 state and congressional maps are so gerrymandered toward Republicans they violate the U.S. Constitution.
By federal rules, though, the Michigan Redistricting Resource Institute does not have to disclose its donors.
"Clearly, it is a dark-money group put together by the Chamber of Commerce and Republicans to pay for partisan gerrymandering efforts," said Mark Brewer, the attorney for the League of Women Voters and a former state chairman of the Michigan Democratic Party.
"The public deserves to know who is funding these partisan gerrymandering efforts."
Pete Quist, research director for the Helena, Mont.-based National Institute on Money in Politics, confirmed the redistricting institute is a "dark money group" because it is organized under IRS rules that don't require it to list its donors.
LaBrant is no longer listed as an officer on the nonprofit's IRS forms. The chamber's general counsel, Jim Holcomb, remains its president, however, while Doyle is its vice president, according to the group's most recent annual filing with the IRS.
LaBrant's memoir also is generous with praise of Mary Doster's husband, Eric, a longtime GOP attorney. The book calls him trailblazer in redistricting and mentions that he wrote LaBrant a poem upon his retirement from the chamber.
"This highlights why it's so important to get the same people out of redistricting after decades and decades," said Fahey of Voters Not Politicians.
Chamber CEO Rich Studley issued a statement denying institute is not affiliated with the chamber and asserting Holcomb volunteers on its board to "move Michigan forward." He also noted Holcomb is a board member of the Citizens Research Council, a thinktank that has criticized gerrymandering.
"As for MRRI, (Holcomb's) actions have focused on the public education function, as the organization strives to provide all citizens easily accessible information and research on redistricting from diverse viewpoints," Studley wrote to Bridge.
The statement did not address Bridge questions about whether the chamber has funded the redistricting group.
LaBrant did not return messages from Bridge seeking comment.
Bridge Magazine reporter Lindsay VanHulle contributed.
Update: Amid jeers, Michigan Republicans select a supreme court justice who strayed
Related: Will Michigan Republicans take down Justice Clement? If so, here's how.​
We're not just a news organization, we're also your neighbors
We've been there for you with daily Michigan COVID-19 news; reporting on the emergence of the virus, daily numbers with our tracker and dashboard, exploding unemployment, and we finally were able to report on mass vaccine distribution. We report because the news impacts all of us. Will you please donate and help us reach our goal of 15,000 members in 2021?