Revenue tools help Toledo survive through tough times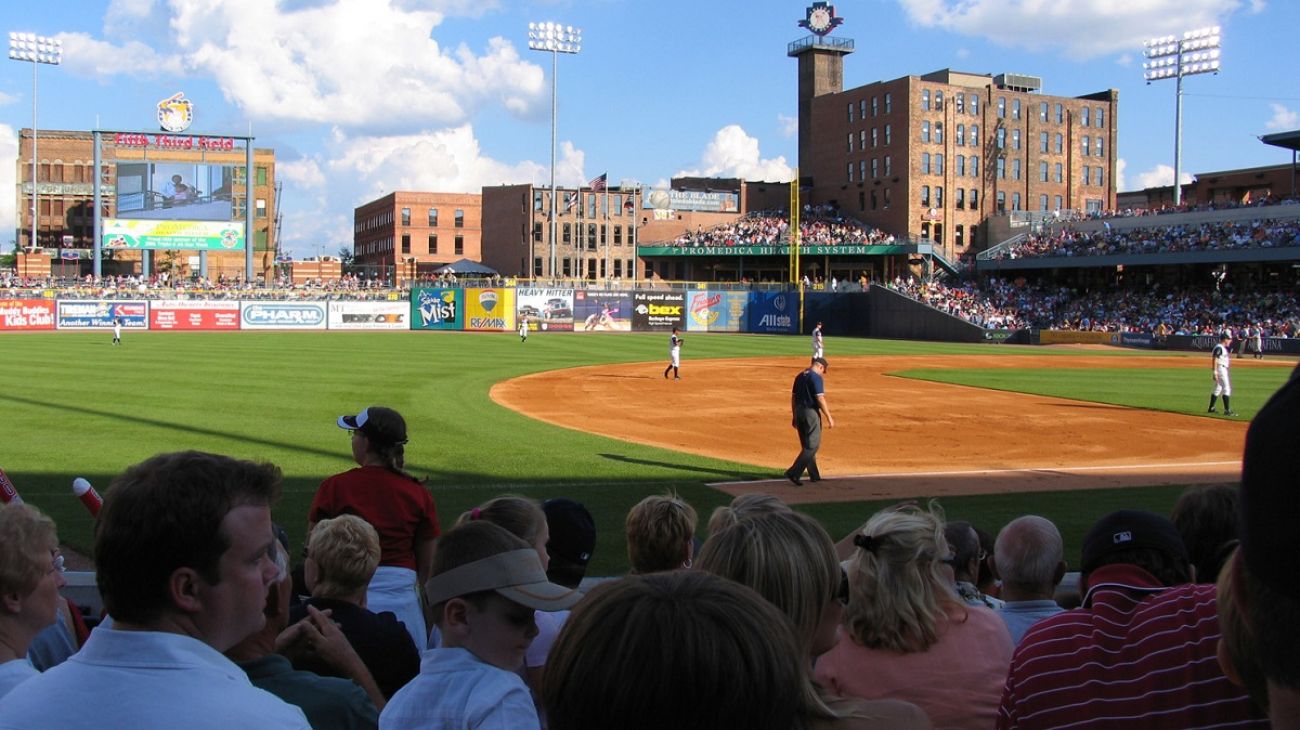 TOLEDO, Ohio – It's a national punchline in a state that Michiganders use as a punching bag: Toledo, Ohio, where John Denver once famously sang he spent a week there one day.
Cue the laughter.
But know this: Toledo, with its this-might-sound-familiar trouble – declining population, plummeting manufacturing sector and shrinking tax base – hasn't melted into Lake Erie.
Despite its challenges, including bumpy roads and its own recent water crisis, Toledo continues to balance its budget, keep cops on the street and remain a viable place to live for more than 280,000 people.
This Rust Belt city has been able to pay its bills because Ohio has a municipal finance policy wholly unlike Michigan's. In Ohio, hundreds of cities rely on income taxes that generate, on average, 70 percent of city revenues, and far less on the ups and downs of property taxes and state revenue sharing than struggling cities and towns in Michigan.
Yes, Ohio too has cut shared revenue to places like Toledo. But because these funds were a smaller piece of the city's revenue pie, they weren't as devastating. The result: though a number of Ohio cities are considered "distressed," none has been taken over by the state like those in Michigan.
And despite troubles – the 2008 recession saw Toledo's income taxes fall nearly $30 million (17 percent) from 2007 to 2009 – Toledo was able to weather them. Unions took concessions and services were trimmed. Money raised to fix roads was diverted, after voters gave consent, to the city's general fund.
"We have our challenges but I don't think they are insurmountable," said George Sarantou, a former city councilman who's now Toledo's finance director.
If Sarantou worked in a city just a few miles north, he may have a different view.
Jeep, Mud Hens and fiscal stability
Toledo is best known for the things it exports: Jeeps, spark plugs and actor Jamie Farr. Almost halfway between Cleveland and Detroit, its history has echoes of both: reliance on manufacturing and immigrant labor.
Its economy, heavily tilted toward automobiles and manufacturing, has endured despite the 2008 recession, with several Fortune 500 companies still in the metro area. The region's largest shopping mall remains in Toledo; unemployment is just 6.2 percent, above Ohio's 5.5 percent but nowhere near unemployment rates in Flint (9.9 percent) and Detroit (11 percent).
Cultural opportunities in Toledo are both highbrow – the Toledo Museum of Art has featured rare Claude Monet and Van Gogh exhibits – and mainstream: the Toledo Zoo is frequently on best-of lists and the Toledo Mud Hens are the Detroit Tigers' top farm club.
To be clear: Toledo isn't Minneapolis on the Maumee, an up-and-coming hipster magnet. Crime has been a problem and the loss of thousands of manufacturing jobs has worsened income inequality. It remains a meat-and-potatoes city, with a growing downtown entertainment district, a place where the trash gets picked up, the streets are swept clean and city parks remain open.
Toledo is working today in large part because it is in Ohio rather than Michigan (which it famously almost became part of).
In Michigan, cities rely heavily on property taxes and state revenue sharing, accounting for over half their budgets. A tiny fraction of Michigan cities also levy an income tax. Municipal finance experts say Michigan's approach puts shackles on cities' ability to recoup revenue after an economic downtown, too often triggering layoffs, program cutbacks and, sadly, contributing to the kind of desperate cost-cutting measures that played a role in the lead water crisis in Flint.
Read Part One of this series: Flint syndrome: Fewer cops, abandoned parks, and why more cities will crumble unless Michigan changes
Property assessments – and, by extension, property taxes – can fall precipitously in Michigan, but cannot go up as fast in a rising market because of the Headlee Amendment and 1994's Proposal A. And state revenue sharing – once a quarter of Flint's total revenue – has fallen substantially since 2002 as state leaders directed more of that money to solve state budget woes.
"Not only are you using opportunities to balance the state budget on the backs of locals, but at every turn, you're choosing to reduce the amount of revenue they can raise," said Josh Sapotichne, assistant professor of political science at Michigan State University, who co-authored a report on what ails Michigan cities, said of state budget policies. "So not only are you not providing funding, but you're stopping cities from raising their own money."
In Ohio, a quicker recovery
A dominant pillar of municipal finance in Ohio is the income tax, and Toledo is no exception. Over 500 Ohio cities have an income tax, compared with just 22 in Michigan. More than half of Toledo's general fund revenue comes from the 2.25 percent tax levied on worker and resident income. Toledo relies far less on property taxes and state revenue sharing (both well under 10 percent of total revenues) making the city less susceptible to fiscal crisis when those revenues drop.
In Michigan, heavier reliance on property tax revenue left cities across the state underfunded during economic downturns. When property values rose, as they have in recent years, those same cities didn't see a corresponding rise in revenue because 1994's Proposal A limits growth of property assessments.
"Once they fell it was going to be a long time before they grew to pre-bubble burst," Ted Staton, the former city manager of East Lansing, who is now city manager of Upper Arlington in Ohio, a wealthy suburb of Columbus, said of property tax revenues in Michigan.
The result is a tax structure in Michigan that forced many municipalities to enact severe service cuts as revenues fell.
That has resulted in cities across Michigan looking to reduce payroll to balance their budgets, with police officers an inviting target over the past decade.
In 2005 Flint had had 249 police officers, according to figures supplied annually to the FBI. By 2014, the last year officer records are available, the Flint population had dropped 16 percent. But the police force was reduced by nearly 60 percent, down to 102 officers. In a city with one of the most violent crime rates in the country, the ratio of police to residents fell by more than half.
It's not just Flint: Troy cut its police force nearly in half too, from 134 to 70 and Ann Arbor, Lansing, Jackson, Bay City, Ionia, Livonia and Westland trimmed their police forces by more than 20 percent.
In Ohio, over that same period, there were reductions but few were as steep. Toledo's police force fell, but its police-per-population rate, 2.3 officers for every 1,000 residents, stayed the same because the population declined as well. Consider: In 2005, Flint and Toledo were nearly identical in officers-per-capita. Now, Flint's ratio is half that of the Ohio city. Smaller, 8 percent police cuts were also seen in Cleveland and Cincinnati, while Columbus, whose population grew by 13 percent, added officers.
Toledo has added dozens of firefighters in recent years and largely maintained its workforce, offsetting revenue losses by privatizing trash pickup and much of its park maintenance work.
Sarantou, Toledo's finance director, said he cannot imagine how Toledo would have fared if it relied as heavily on property taxes and state revenue sharing as do his peers in Michigan.
"If you have to rely on a fourth of your income from the state and it drops, that would affect your public safety," he said. "It's always the top priority. It's the No. 1 obligation of government."
Falling revenues crush Flint, hobble Toledo
In Flint, property taxes comprised more than a third of general fund revenues in both 2006 and in 2015, and state revenue sharing comprised more than a quarter of revenue.
But after generating nearly $45 million for Flint in 2006 ($54 million in today's dollars), those two revenue streams generated just over $34 million a decade later. The city fell into fiscal emergency that resulted in four different state-appointed emergency managers.
In Ohio, most cities get 10 percent or less of all tax dollars from property taxes. So even though property values fell markedly during the national recession, it wasn't as devastating, Sarantou said.
And no Ohio city has been taken over by the state, though the laws exist that would allow it, said Kent Scarrett, executive director of the Ohio Municipal League.
Income taxes also fell in most cities during the recession. But because Ohio has granted cities more control over their finances, leaders can ask voters to increase taxes, as Upper Arlington did. For example, that community's residents voted in 2014 to raise income tax rates from 2 to 2.5 percent, with the added money directed to capital improvements. A survey of Ohio cities in 2013 found that, in response to declining state revenues, one-in-five raised income taxes since 2008, and four-in-five raised "user fees" for services such as garbage collection.
Bigger city Ohio
Perhaps part of the reason Ohio has policies more favorable to cities is that Ohio residents are far more likely to live in one. As a result, cities appear to have more influence in the statehouse.
Nearly 60 percent of Ohio residents live in a city, compared with 48 percent in Michigan. The Buckeye state has five cities larger than Grand Rapids. Michigan has just one, Detroit.
"The cities carry a pretty significant amount of political clout," said Scarrett of the Ohio Municipal League. Eighty percent of businesses are in municipalities, he said, and they've been vocal about maintaining municipalities' health.
Like their peers in Michigan, Ohio municipal officials still bemoan a huge drop in state revenue sharing. They chafe when they hear Gov. John Kasich tout the state's $2 billion surplus because they contend a chunk of that should be used to restore declining local revenue payments.
Since 2008, Toledo has received $83 million less from the state than what it would have gotten if revenues stayed at 2008 levels. (Kasich took office in 2011.)
"These are our dollars…we should be getting those revenues back," Sarantou said.
But as with property taxes, state-shared revenue comprises a far smaller portion of an Ohio city's budget, compared with Michigan.
In Upper Arlington, state revenue sharing fell by half, from $3 million a year to $1.5 million earlier this decade, Staton said. Still, it amounts to roughly 10 percent of city finances, compared with more than 25 percent in Flint, and so hasn't been as crippling.
Pension stability
The autonomy Ohio cities have to raise revenues isn't the only difference, though.
In Ohio, public workers belong to five statewide pension plans run out of Columbus. Their huge portfolios have allowed them to weather unpredictable markets, and retiree benefits are the same whether the employee works for Toledo to the north, or Portsmouth in southern Ohio. Cities contribute a set percentage of an employee's salary and the employee picks up a portion as well.
In Michigan more than 700 municipalities participate in the Municipal Employees Retirement System of Michigan, but hundreds of other cities run their own pension plans, with some municipalities having more than one. Hundreds are underfunded and cities have struggled with looming "catch-up" payments to stabilize pension and retiree health care accounts.
One of the main reasons Detroit fell into bankruptcy, despite its own income tax revenues, was its underfunded pension systems and retiree health care liabilities. Retiree costs played a role in Flint's financial woes as well.
In Ohio, the large state systems create stability, allowing Sarantou in Toledo and Staton in Upper Arlington to predict and account for employee costs out over three years.
"That time horizon in Michigan was much shorter," Staton said. "A one-year time horizon was not sufficient."
Despite its stability, Toledo continues to face tough times. There's been talk that Fiat Chrysler Automobiles may reduce its workforce at the sprawling Jeep complex; crime continues to be a problem in pockets of the city; and the public schools have struggled in recent years.
But Saratou said he has big dreams, like expanding the police department back to 700 officers, well above its current level of just over 600. A couple solid years of relative prosperity and he believes it's possible.
"It's going to be tough," he said.
But it's not fantasy, as it would be in much of Michigan.
Ron French contributed to this story