Reviving war on drugs could carry big costs in Michigan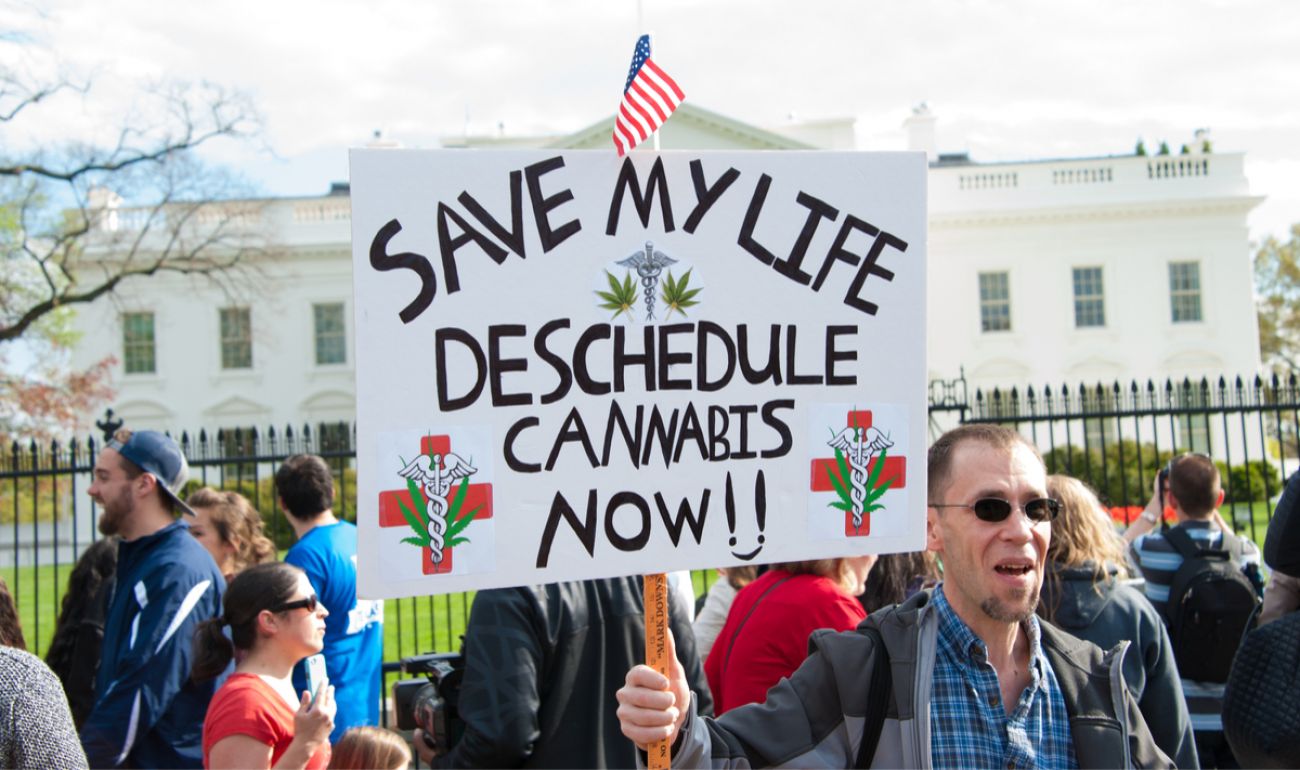 In an era when it seems Democrats and Republicans can agree on hardly anything, many agree on the need for corrections reform. It's expensive to keep people in prison, and prison itself can have corrosive, lasting effects that are disproportionate to a productive post-prison life, the thinking goes.
So for a while now, at the local, state and national levels, policy makers have taken tentative steps toward imprisoning nonviolent and other low-risk offenders for shorter terms in hopes of lowering costs and improving outcomes without compromising public safety. Michigan's state population peaked at over 51,000 in 2007; the following year, a report by the Citizens Research Council of Michigan noted that spending on corrections took 20 percent of the state's general fund and employed nearly a third of its workforce, and that the inmate population grew through a period when the crime rate fell by more than 42 percent.
Today, the state prison population is around 43,000, and while the debate on how to control corrections spending continues, bipartisan discussion continues to seek consensus on how these expensive institutions can be safely downsized.
That trend is now being challenged, at least in the federal system, by U.S. Attorney General Jeff Sessions. In a directive to U.S. attorneys in May, Sessions reversed a course laid in 2013 by his predecessor Eric Holder, which directed U.S. attorneys to "refine" their charging practices, so as not to trigger mandatory minimum sentences for low-level, nonviolent federal drug offenders.
Sessions' move restored the previous policy, which required federal prosecutors to charge the "most serious, readily provable offense," many of which trigger long sentences.
The U.S. Bureau of Justice Statistics reports that roughly half of all federal prisoners are drug offenders, and Sessions' move to reverse the Obama-era policy was widely seen as restarting the government's so-called war on drugs. Sessions, in announcing the change, said "drugs and crime go hand-in-hand" and "drug trafficking is an inherently violent business," where debts are collected "by the barrel of a gun." The reversion to previous policy was "a key part of President Trump's promise to keep America safe."
In his statement, Sessions told U.S. attorneys they "deserve to be unhandcuffed and not micro-managed from Washington. ...It is simply the right and moral thing to do."
A return to the war on drugs, if mimicked here in Michigan, could have wide-reaching impact on the state prison system, and on the taxpayers who pay for it.
Roughly 2.3 million people are behind bars in the U.S., spread among local jails, juvenile and immigration detention, and military, state or federal prisons, according to the Prison Policy Initiative, which advocates against mass incarceration.
In Michigan, the most recent available data, from 2015, reports that about one-third of the state's 40,000 prison inmates are incarcerated on drug charges. At a per-capita cost of $35,000, that works out to $116 million per year (Though it's worth noting that most imprisoned on drug charges have at least another conviction, anything from violent assault to a less-serious property crime).
So what is likely to happen as a result of this new wind blowing through Washington? What's the result if it's duplicated in Michigan?
Maybe not much
Think of the war on drugs as a long train speeding down the track. Holder's directive had the effect of pulling back on the throttle, but a train takes a long time to slow down, let alone stop, and the new policy was in place for only about three years.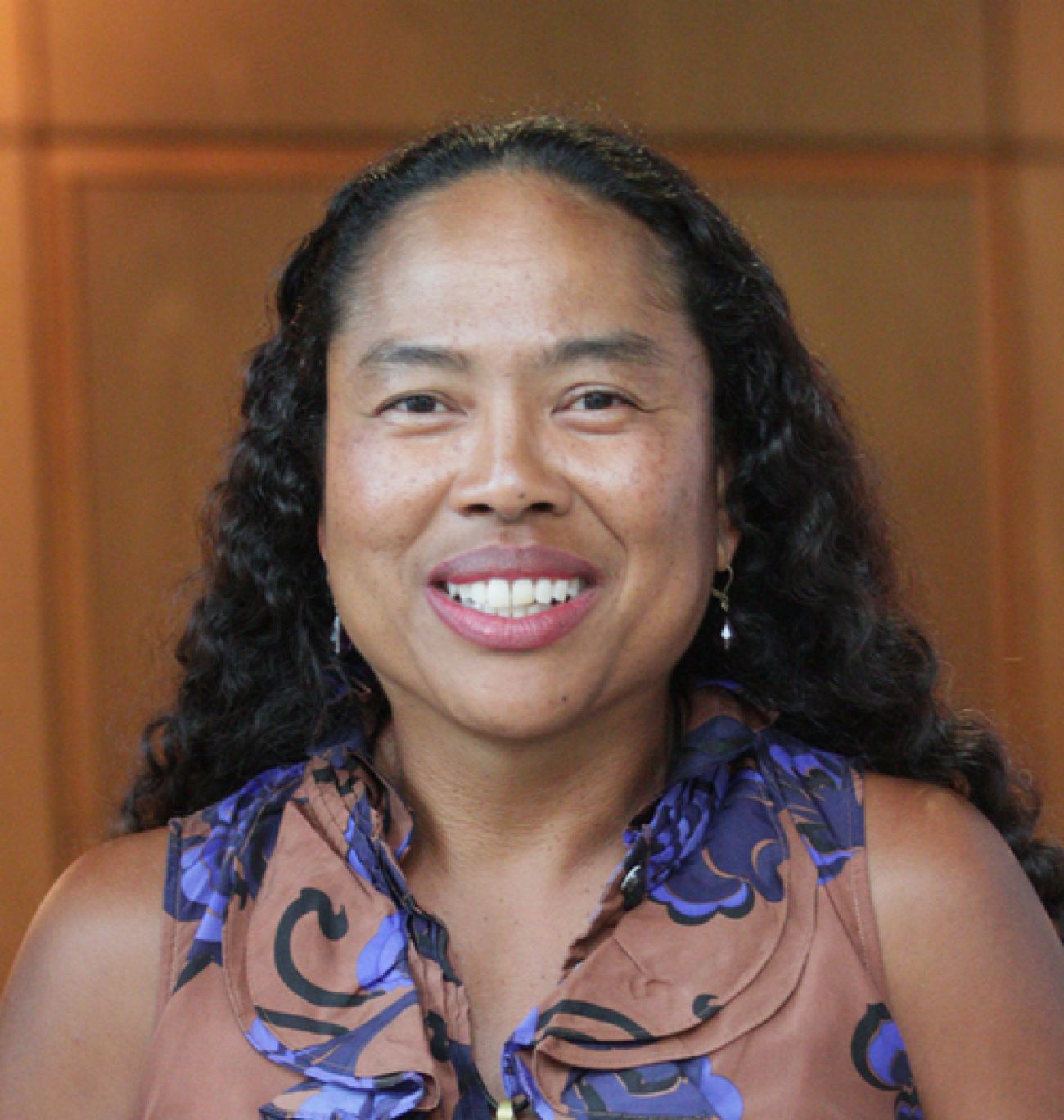 "The language he is using was the language that was in place for all U.S. attorneys offices prior to the Holder" policy, said Blanche Cook, a Wayne State University Law School professor and former U.S. Attorney. "It not as if this is new. It's not a radical notion."
The "most serious, readily provable offense" is language that U.S. Attorneys have been following for decades, and federal mandatory minimum sentences go with that, Cook said.
They're called mandatory for a reason.
However, she said, federal prosecutors have discretion in how they craft and pursue cases. But they also all know they serve at the pleasure of the president, and no one wants to lose a job because they weren't carrying out the chief executive's judicial policy to the president's liking.
"You have a lot of latitude, but you don't want to get on the president's radar for the wrong reason," Cook said.
A spokesman for the Department of Justice in Washington declined comment for this story.
A setback for reformers
Kevin Ring, president of Families Against Mandatory Minimums, a national advocacy group, said he was disappointed with the Sessions reversal. He said it's clear tough sentencing doesn't reduce crime.
The group was part of the effort to repeal Michigan's 650-lifer law, which Ring called "one of the worst in the country." The statute, passed in 1973, imposed a mandatory life sentence on individuals arrested with 650 grams or more – roughly 1.5 pounds – of heroin or cocaine. By the time it was repealed 25 years later, it had snared such high-profile defendants as "White Boy" Rick Wershe, the focus of clemency efforts for years, and Tim Allen, the actor who today is the voice of the Pure Michigan tourism ad campaign. (Both men cooperated with law enforcement, but Wershe remains behind bars, while Allen served two years in federal prison before being paroled.)
Charging decisions that trigger mandatory minimums are counterproductive to their stated aim, Ring said.
"They were (supposed to) reduce crime and drug use. But no study shows it reduces crime; it's swiftness and surety of prosecution, not sentences, that does that," Ring said. Michigan and other states, including New York and Rhode Island, have reformed these policies, "and crime rates continued to fall."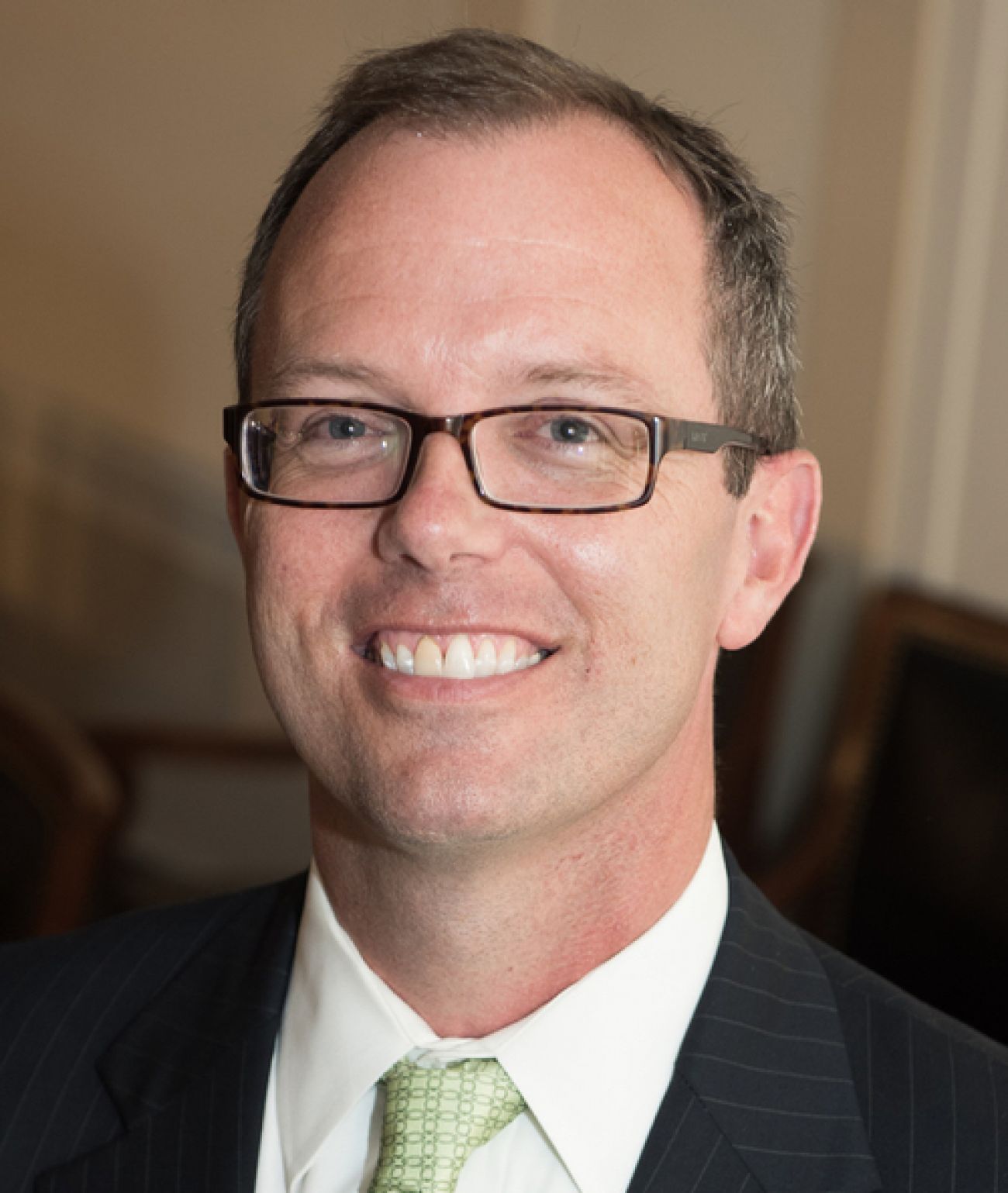 That question is that rare issue where many on both the left and right are in agreement. None other than the conservative American Legislative Exchange Council has come out against mandatory minimums, along with more traditionally liberal groups like the ACLU.
Which brings up the question of how states are handling the same problem.
Tough on crime, and (probably) running for governor
In Michigan, as divided along partisan lines as any state, corrections reform is a bipartisan issue, or was. In 2015, a bill sponsored by Republican Rep. Kurt Heise of Plymouth sought to institute "presumptive parole," where low-risk inmates in the state prison system would be paroled at their first available date.
Groups from the Mackinac Center for Public Policy (on the right) and the ACLU (on the left) agreed it was a sensible reform that would ease the burden on corrections by releasing inmates at an earlier date than they might be under the old system.
It died in the Senate, after being opposed by Michigan prosecutors and state Attorney General Bill Schuette, who has made a tough-on-crime stance part of his growing public profile. Lately, Schuette has also focused on opioid-related criminal activity, announcing the formation of a new Opioid Trafficking and Interdiction unit that will focus on illegal traffic in legal opioid painkillers, as well as heroin.
And while affairs at the state level are not connected with Sessions' reversal, Heise, now supervisor of Plymouth Township, said they are the same problem in a different place.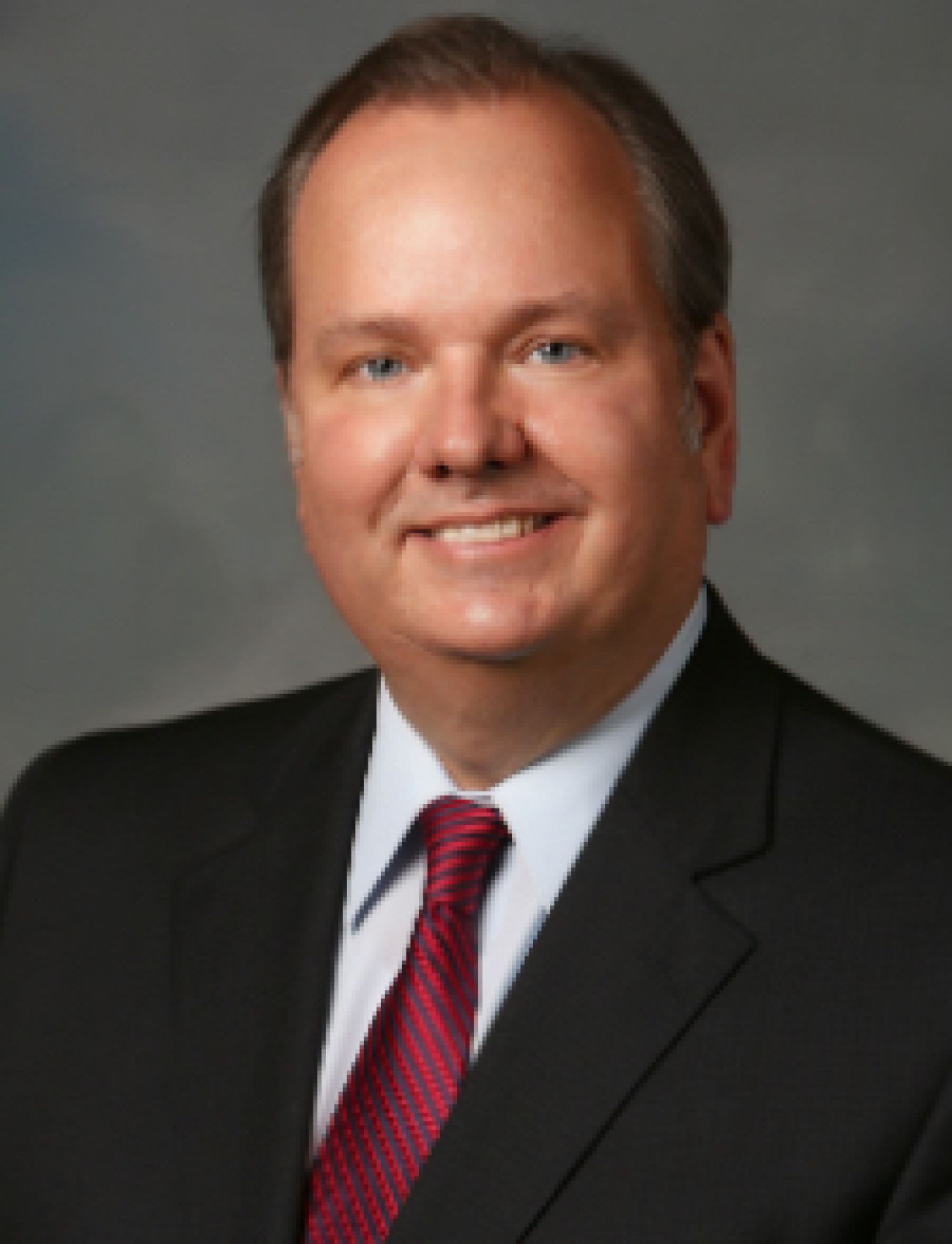 "What's happening at the federal level is the disconnect we have in Michigan: A tough-on-crime attorney general against a legislature trying to pay the bills, and finding out that increased incarceration doesn't pay off," Heise told Bridge.
"Look at the cost of corrections, (and ask) what are we really getting out of increased incarceration? The feds will come to the same conclusion we came to in Michigan," Heise said. "Within the party, we will see the same debate and discussion" in the Trump Administration.
A Michigan House Fiscal Agency analysis of the bill stated it would save the state money, "eventually," by slowing prison population growth over a number of years, roughly 1,300 prison beds, a savings of roughly $30 million annually.
Legalized pot up in smoke?
Marijuana remains illegal under federal law. Under the Obama administration, a 2009 guidance memo allowed states where voters or legislators chose to legalize it to do so without federal interference. That was one factor enabling marijuana laws to spread to 29 states, either as medicine or a strictly recreational drug.
Sessions' memo said nothing about marijuana, but he's said plenty about it in other settings, most notably that "good people don't smoke marijuana," and that allowing people to use it in a medical context in lieu of opiates, for example, amounts to "trading one life-wrecking dependency for another."
And a letter released in mid-June reveals Sessions is gunning for weed, too, asking Congress to overturn the Rohrabacher-Farr amendment, a 2014 law that officially keeps the federal government out of state affairs on this issue.
Sessions argues that the Justice Department needs the authority to combat "an historic drug epidemic and potentially long-term uptick in violent crime."
In Michigan, a drive to fully legalize recreational marijuana is in its early stages, aiming for a ballot initiative in November 2018. (An earlier effort failed to reach the ballot due to a dispute over the age of some signatures on petitions.)
Josh Hovey, spokesman for the Coalition to Regulate Marijuana Like Alcohol, formed to help pass the Michigan ballot measure, said he isn't worried.
"The bottom line is, we're paying close attention (to the issue), and think there's strong momentum across the country for more responsible marijuana laws," Hovey said. "We're hopeful the momentum will carry through to the Administration, and they will think twice before they overturn (state laws)."
Polling suggest strong support for fully taxed, legal marijuana in the state, with 58 percent of likely voters saying they'd approve it in one recent poll.
Fuller prisons
Todd Perkins is a criminal defense attorney in Detroit who has seen many clients go through the federal courts both under the old system and after the Holder memo. He sees the change by Sessions as hostile to people of color.
"The war on drugs has not been successful," Perkins said. "It was predicated on race, and has punished, unfairly, various sectors of society, predominantly African Americans and other minorities."
Besides studies showing sharp racial disparities in drug prosecution, and differences in sentences (since mitigated) for those possessing or selling crack or powder cocaine, Perkins' contention is backed up by at least one key admission.
John Ehrlichman was President Nixon's domestic policy adviser and a key player in launching the president's war on drugs, declared in 1971 when Nixon called drug abuse "America's public enemy number one." In an interview given in the early '90s, but not published until 2016, 17 years after his death, Ehrlichman is quoted as saying the war on drugs was intended to demonize "the antiwar left and black people."
After the Holder-led policy change in 2013, Perkins said, his clients in the federal courts who were lower-level, nonviolent offenders still got prison time, but less of it, he said.
"Some punishment has to occur," Perkins said. "But at the end of the day, we don't need to lock people up for long stretches if they don't deserve it."
We're not just a news organization, we're also your neighbors
We've been there for you with daily Michigan COVID-19 news; reporting on the emergence of the virus, daily numbers with our tracker and dashboard, exploding unemployment, and we finally were able to report on mass vaccine distribution. We report because the news impacts all of us. Will you please support our nonprofit newsroom?