That's a wrap! What bills passed, died in Michigan lame duck for the ages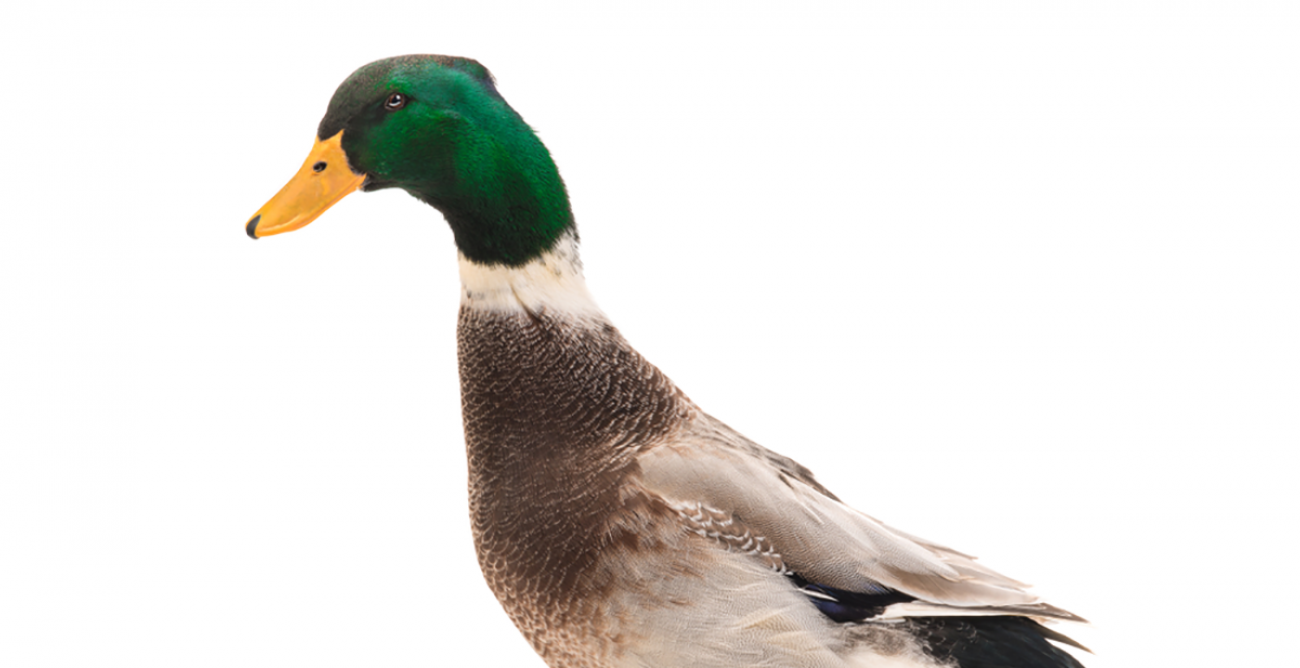 Feb. 1, 2019: Gov. Whitmer rips Republican pork deals, but won't block them
The 99th Michigan Legislature is history. But not before a marathon lame duck session that will go down as one of the state's most prolific.
All told, lawmakers met over 13 days and voted on more than 300 bills, adjourning about 8 a.m. Friday after deliberating for more than 21 hours straight.
The session, which began in early December, came as Republicans' grip on power weakens after eight years in total control of all branches of government.
Related: See what Michigan lame-duck bills we're tracking
Come January, Democrats will assume the state's top elected offices – governor, attorney general and secretary of state – while the GOP's majority in the Legislature will weaken and the Supreme Court becomes more moderate.
Lame duck was notable not only for its whirlwind pace, but also because of legislation that Democrats and others said was meant to usurp power of newly elected officials before power changes hands Jan. 1.
Some of the most controversial measures – including efforts to make it harder to launch citizen petitions and remove protections from wetlands – were passed and sent to Snyder in the wee hours of Friday morning.
What follows is a recap of the fates of the most divisive legislation and where they stand.
And don't worry. Even Bridge Magazine won't attempt to synopsize all 300-plus bills.
Signed by Gov. Rick Snyder
Minimum wage, paid sick leave
Senate bills 1171 and 1175 gradually raises the minimum wage to $12.05 from $9.25 by 2030 and require some employers to offer sick leave. The bills are far different than legislation that Snyder signed this summer that would have raised the minimum wage to $12.05 by 2022 and required sick leave from far more employers by exempting companies with less than 50 workers. Those bills were signed to avoid a ballot measure on both initiatives.
Supporters say the legislation rolled back measures that would have crippled small businesses and hurt the economy. Foes say Snyder betrayed the will of the people and punished the working poor.
Read more: Snyder signs bills that weaken Michigan minimum wage, sick leave laws.
Line 5 tunnel
House Bill 1197 creates an authority to oversee a proposed tunnel under the Straits of Mackinac to house Enbridge Energy's petroleum pipelines.
The tunnel was one Snyder's top priorities and likely will cost Enbridge upwards of $500 million to construct over the coming decade. In recent years, safety fears have plagued the 65-year-old pipeline that stretches from Wisconsin to Ontario.
Proponents said the tunnel is a safe compromise that balances environmental concerns with those of commerce. Critics said the length of time to build the tunnel is too long for the now-65-year-old twin pipelines to operate safely.
Environmentalists and others, including Attorney General-elect Dana Nessel, want the pipeline shut down.
On Snyder's desk
For all the activity by the Legislature, Snyder has signed precious few bills. He has until Dec. 31 to do so. If Snyder doesn't sign legislation by then, it dies.
Regulatory reform
House Bill 4205 would make it far harder for state agencies to adopt regulations that are stricter than those of the federal government.
It would allow stricter rules only if an agency shows a "clear and convincing" need due to "exceptional circumstances." The legislation also exempts temporary rules adopted during emergencies. Snyder vetoed a similar bill in 2011.
Supporters say the bill would help Michigan attract and maintain businesses that want uniform standards. Critics contend it's a power grab to limit powers of Democratic Gov.-elect Gretchen Whitmer and her ability to combat problems unique to Michigan such as industrial contamination.
Read more: Republicans: Michigan shouldn't regulate more strictly than Washington
Restricting ballot initiatives
House Bill 6595 would make it harder for groups to get statewide initiatives on the ballot, requiring voter signatures come from at least half of the state's 14 congressional districts.
The measure would require that no more than 15 percent of all signatures come from any single congressional district and require signature gatherers to indicate if they are paid.
Proponents say the measure is a common-sense reform to ensure initiatives have support from a cross-section of the state. Critics on both sides of the aisle say the reforms would make it far harder to get issues on the ballot.
Read more: Michigan lame duck: Ballot rules may tighten, campaign finance stays with SOS
Legislative lawsuits
House Bill 6553 allows the Legislature the intervene in lawsuits involving state law.
Update: Gov. Snyder vetoes bill allowing legislative lawsuits
The Senate-approved measure is more narrow in scope than the one first passed by the House, which granted legislature ability to intervene in any court case involving to protect "any interest of the state."
Proponents said it wasn't partisan but preserves the Legislature's ability to defend itself. Typically, it's up to a judge to decide who can intervene. But opponents cast the measure as an attempt to thwart incoming Attorney General-elect Dana Nessel, who has said she would said she probably wouldn't defend a state law that allows faith-based groups to reject gay couples who want to adopt children.
Read more: Michigan bill allowing legislative lawsuits passes Senate
Dark money
Senate Bill 1176 bars the state from requiring nonprofit political advocacy groups to disclose donors.
The protections come during an unprecedented influx of cash from so-called dark money groups in politics. In Michigan alone this year, such nonprofits – often from out-of-state – spent $7 million on the governor's race, $3 million on state Senate campaigns and more than $7 million on ballot measures.
Supporters of the bill say the measure protects the privacy of donors. Opponents say dark money needs to be tracked to ensure accountability.
Read more: Bill to protect 'dark money' groups in Michigan passes House
Voting rights
Senate Bill 1238 and four others would make changes to voting regulations in the state, requiring voters to register at clerk's home or satellite offices.
Voters overwhelmingly approved Proposal 3 in November that made both registering and voting easier, including same-day registration. The legislation would, among other things, require election clerks to be in their offices on election day. Registration would not be allowed at polling places.
Proponents said the bills clarify voting rules and do not conflict with the outcome of Prop 3. Critics said the rules violate the intentional vagueness of Prop 3, which amended the state constitution to expand voting rights.
Read more: Michigan lame duck: Ballot rules may tighten, campaign finance stays with SOS
Wetland protections
Senate Bill 1211 would remove development protections on smaller wetlands.
As originally written, the bill would have allowed development on as many as 550,000 acres of wetlands and 4,200 of Michigan's 11,000 lakes. But the bill underwent significant changes before it was approved early Friday, and now fewer wetlands would lose protections (although an exact number isn't now known.)
Sponsors say the bill would protect property owners from overzealous regulations. Opponents say the bill is an assault on the environment and wetlands need protection.
Read more: Michigan House panel votes to gut 'radical' wetlands protections
Toxic waste
Senate Bill 1244 would overhaul standards of chemicals associated with toxic waste.
The bill requires Michigan regulators to use toxicity values set by the federal government, which critics contend aren't regularly updated.
Bill boosters, including business and industry officials, say the measure would allow polluted lands to be redeveloped more quickly. Foes say the 50-page bill hasn't been properly studied and, if anything, would make the remediation process more cumbersome.
Read more: Michigan GOP moves to overhaul standards for toxic cleanups
Letter grades for schools
House Bill 5526 mandates Michigan schools be graded on different metrics from A to F.
The grades cover five areas: proficiency in math and English; growth in those subjects; growth in English proficiency among second-language students; graduation rates and academic performance compared to similar schools.
Supporters say the system will make it easier for parents to gauge how schools are performing, but foes say the system is unlikely to help learning.
Snyder has said he plans to sign the bill into law.
Read more: A to F gets passing grade in Senate; on to Snyder
Related: Michigan education department blasts A to F school system bill
Puppy mills
House Bill 5916 would block Michigan communities from enacting local ordinances that ban the sale of puppies in pet stores.
Some communities have passed ordinances banning puppy mills – large-scale breeding facilities, some of which treat animals poorly. The bill would require pet stores to only buy puppies from licensed breeders.
Bill backers say local bans hurt reputable pet stores. Critics say the measure is an infringement on communities' rights and makes it easier to sell dogs from puppy mills.
Read more: How divisive is Michigan lame duck? Dems and GOP can't even agree on puppies
Dead
Campaign finance 'reform'
Senate Bill 1250 would have created a new commission, composed of three Democrats and three Republicans, to oversee campaign finance laws.
The bill would have taken the role now held by the secretary of state and moved it to the new commission.
Proponents said the move would take politics out of campaign finance oversight. But Democrats, including Jocelyn Benson, the incoming secretary of state, called it a power grab.
The bill passed the Senate but did not get out of a House committee.
Read more: Michigan lame duck: Ballot rules may tighten, campaign finance stays with SOS
Forcing union votes
Senate Bill 1260 would have required public unions, like those representing teachers and municipal clerks and city workers, to vote every two years on whether to keep their union.
It would have affected over 250,000 workers across the state.
Proponents said the measure would make unions more democratic. Critics called the plan an "affront" to workers that would destabilize unions statewide.
The bill made it out of committee but was never voted on by the Senate.
Read more: Michigan GOP to public unions: Recertify every two years or die
Homegrown weed ban
Senate Bill 1243 would have banned homegrown weed and lowered the tax rate on recreational marijuana, just approved by voters in November, from 10 percent to 3 percent.
Sen. Arlan Meekhof's bill, however, never got out of committee.
Redistricting commission
Senate Bill 1254 would tweaked a citizens commission created by voters to draw the state's legislative boundaries in 2021.
The legislation followed Proposal 2, which voters overwhelmingly approved to take legislative redistricting out of the hands of politicians. The ballot measure bans those "affiliated" with political parties from serving.
The bill would have banned anyone who donated money to political parties from serving on the commission and threatened civil fines of $500 to anyone who lied on applications.
Proponents say the measure would ensure the independent commission didn't become political. Opponents say the bill was unnecessary and would have scared away applicants.
It died in a House committee this week.
Read more: Michigan lame duck: Ballot rules may tighten, campaign finance stays with SOS
Ending bottle deposits
House Bill 6532 would have eliminated deposits on bottle and can drinks, provisions that have existed for 40 years in Michigan.
Rep. Joe Bellino, R-Monroe, who also owns a convenience store, wanted the state to toss the 40-year-old law that he said is costly to local businesses.
The bill made headlines but didn't get far. It died in committee.
Read more: This Michigan lawmaker is pushing a bill that will save his business $9,000
Only donate if we've informed you about important Michigan issues
See what new members are saying about why they donated to Bridge Michigan:
"In order for this information to be accurate and unbiased it must be underwritten by its readers, not by special interests." - Larry S.
"Not many other media sources report on the topics Bridge does." - Susan B.
"Your journalism is outstanding and rare these days." - Mark S.
If you want to ensure the future of nonpartisan, nonprofit Michigan journalism, please become a member today. You, too, will be asked why you donated and maybe we'll feature your quote next time!