In west Michigan, is Trump endangering a Republican congressional seat?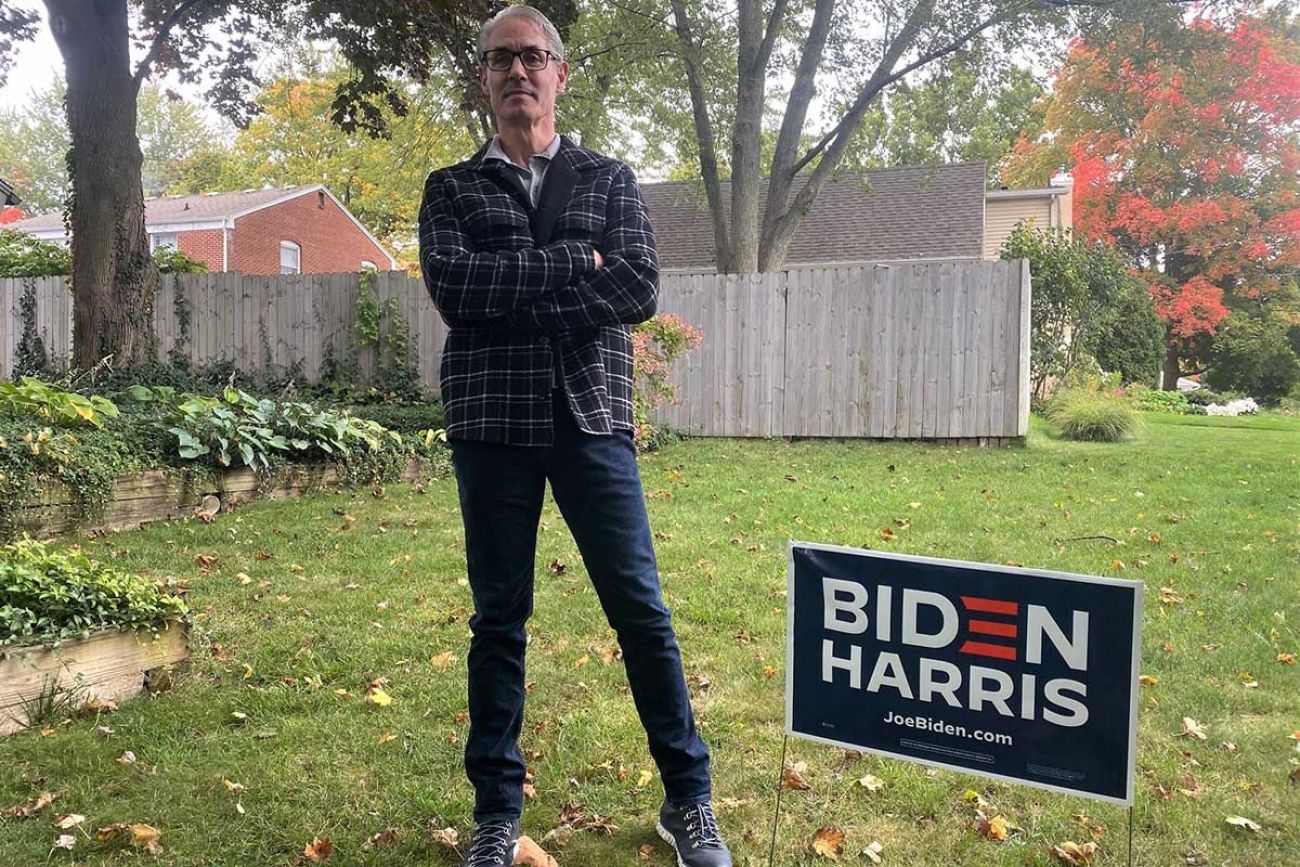 GRAND RAPIDS—If President Trump is counting on strong support again in West Michigan, the blue Biden-Harris sign in the yard of Mitch Monnin can't be a good omen.
The East Grand Rapids resident has backed Republicans for president in every election dating to his 1984 vote for Ronald Reagan. The lone exception: 2016, when he couldn't bring himself to choose Trump or Democrat Hillary Clinton, so he voted for Libertarian Gary Johnson.
Four years later, the former Army Ranger said Trump's performance in office only reinforced his view he is unfit for the job. So, for the first time in his life, Monnin plans to vote Democratic.
He sees former Vice President Joe Biden as decent. He sees Trump as a clear and present danger to the nation.
"Donald Trump has debased the office," he said. "It's a corrosive impact on our sense of democracy and the unity of the country."
West Michigan is normally considered a bulwark of GOP strength in Michigan, a faith-driven conservative region where Republicans run up the score in state and presidential races to offset losses in places like metro Detroit, Flint, Ann Arbor and Saginaw.
But there are mounting indications Monnin is hardly the region's only disaffected Republican. Weakening support for the president is bleeding into an unexpectedly competitive race for the 3rd Congressional District seat soon to be vacated by Justin Amash.
Democrat Hillary Scholten, a Grand Rapids human rights lawyer, is locked in a close battle with Meijer grocery chain scion Peter Meijer. In July, Inside Elections, a nonpartisan Washington, D.C., newsletter, rated the 3rd District race as "Lean Republican." It shifted that in August to the closer rating, "Tilt Republican."
Last Thursday, it rated the race a "Tossup."
That's despite the fact it's been 44 years since a Democrat represented Grand Rapids in Congress. Precious few of those elections were even close.
The strong feelings Trump elicits in voters are undoubtedly a factor. But Scholten has also worked to make health care a pivotal issue in the race, as the candidates trade blows on who would best protect district residents against the coronavirus and other medical challenges.
Scholten attacked Meijer in a recent televised debate for pledging to repeal Obamacare if elected.
"A million people in Michigan would lose their health care coverage without this law," Scholten said. "It is so crucial that we fight with everything we can to expand access. We're in the middle of a global pandemic."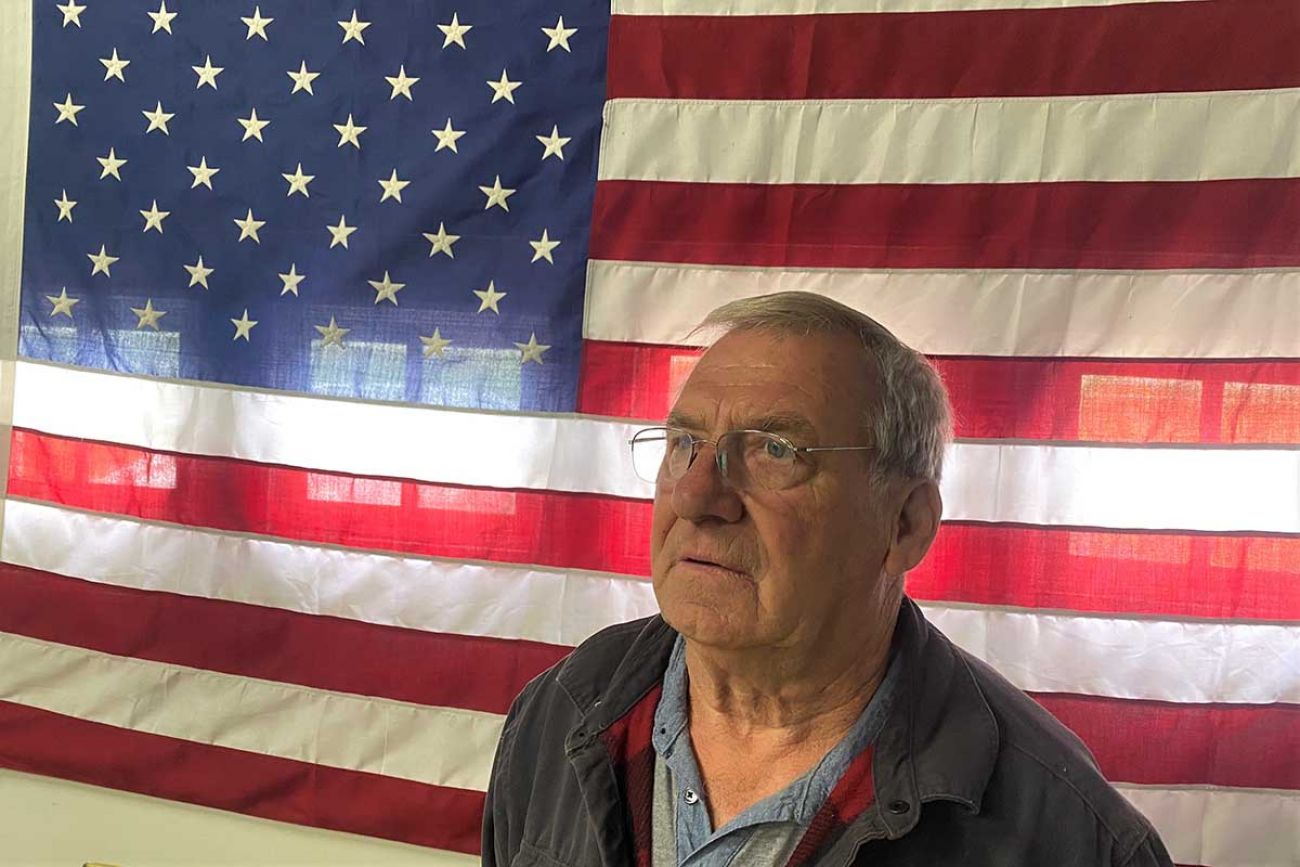 A presidential drag
Statewide, Trump has trailed Biden in a variety of polls for months, a current average of about 7 percentage points according to the polling analysis site fivethirtyeight.com. A Detroit News poll released Tuesday gave Biden a wider 9-point lead over Trump.
That's a notable falloff from 2016, when Trump won the state by fewer than 11,000 votes over Clinton. His close win in Michigan, along with narrow victories in Pennsylvania and Wisconsin, vaulted him to the presidency.
Trump's advantage was particularly potent in west Michigan four years ago, where he carried the 3rd Congressional District by nearly 10 points.
The district's current congressman, Amash, kept the 3rd District race in GOP hands by 22 points in 2016 and 11 points in 2018. But after becoming one of the few GOP officeholders to criticize Trump, Amash left the party and briefly considered a primary challenge to the president before confirming in July he would not seek reelection to Congress.
Jacob Rubashkin of Inside Elections told Bridge Michigan the biggest variable in the race for Amash's seat remains the apparent slide in support for Trump. He said that could drag down Meijer enough to give Scholten a margin for victory, in a district that stretches from the high-rise condos of downtown Grand Rapids to outlying small towns and sprawling farms in five counties.
"Of all the states that Trump unexpectedly won in 2016, Michigan looks the worst for him," Rubashkin said. "I would certainly not be surprised if Scholten won."
Even a few months ago, the race looked like a safe bet for the GOP.
Meijer, an Army veteran and grandson of Meijer grocery chain magnate Fred Meijer, carries a familiar west Michigan surname and the backing of a stalwart west Michigan conservative establishment, including the influential DeVos family. He is the oldest son of Hank Meijer, former Meijer CEO and current executive chairman of the board, and part of an extended family ranked in 2018 as the wealthiest in Michigan with an estimated worth of $6.8 billion.
His background includes a year at the U.S. Military Academy at West Point, after which he transferred to Columbia University and earned a bachelor's degree in cultural anthropology. He served from 2008 to 2016 in the U.S. Army Reserve and was deployed to Iraq from 2010 into 2011. According to his LinkedIn profile, he worked from 2013 into 2015 in Afghanistan as a safety and risk management analyst for non-governmental organizations.
Scholten is a less-conspicuous brand in west Michigan. She is the daughter of a Grand Rapids special education teacher and assistant sports editor for the Grand Rapids Press.
She graduated in 2004 with a degree in social work and sociology from Gordon College, a private Christian school in Massachusetts, before working for several years at Catholic Charities Immigration Legal Services in Washington, D.C. She earned a law degree in 2012 from the University of Maryland School of Law, clerked for the U.S Court of Appeals for the Second Circuit before working nearly four years at the U.S. Department of Justice under President Obama.
Scholten returned to Michigan in 2017 with a staff attorney job at the Michigan Immigrant Rights Center, a nonprofit immigrant legal support organization.
Before this race, Scholten had never run for office and was virtually unknown to voters.
At last Thursday's debate, Meijer defended his opposition to Obamacare and said he would not "support a repeal of the Affordable Care Act without making sure there was a workable replacement that protected pre-existing conditions and expanded access."
"The Affordable Care Act has failed in that first word, to be affordable," Meijer said.
The fate of that law is now more than a theoretical debate point, following the Sept. 18 death of liberal Supreme Court Justice Ruth Bader Ginsburg and Trump's nomination of conservative U.S. Circuit Judge Amy Coney Barrett to replace her.
The U.S. Justice Department backs a lawsuit headed to the high court Nov. 10 for oral arguments that, if it prevails, could dismantle Obamacare. Barrett has signaled disagreement with past decisions by the court upholding Obamacare and could give the court a conservative majority to overturn the health care law if she is confirmed.
Despite his assertion that he will offer "much better" health care plans than the ACA, Trump has failed to release a comprehensive alternative that would prevent insurance companies from discriminating against individuals with pre-existing conditions.
In an interview with Bridge Michigan, Meijer declined to comment on the legal challenge to Obamacare.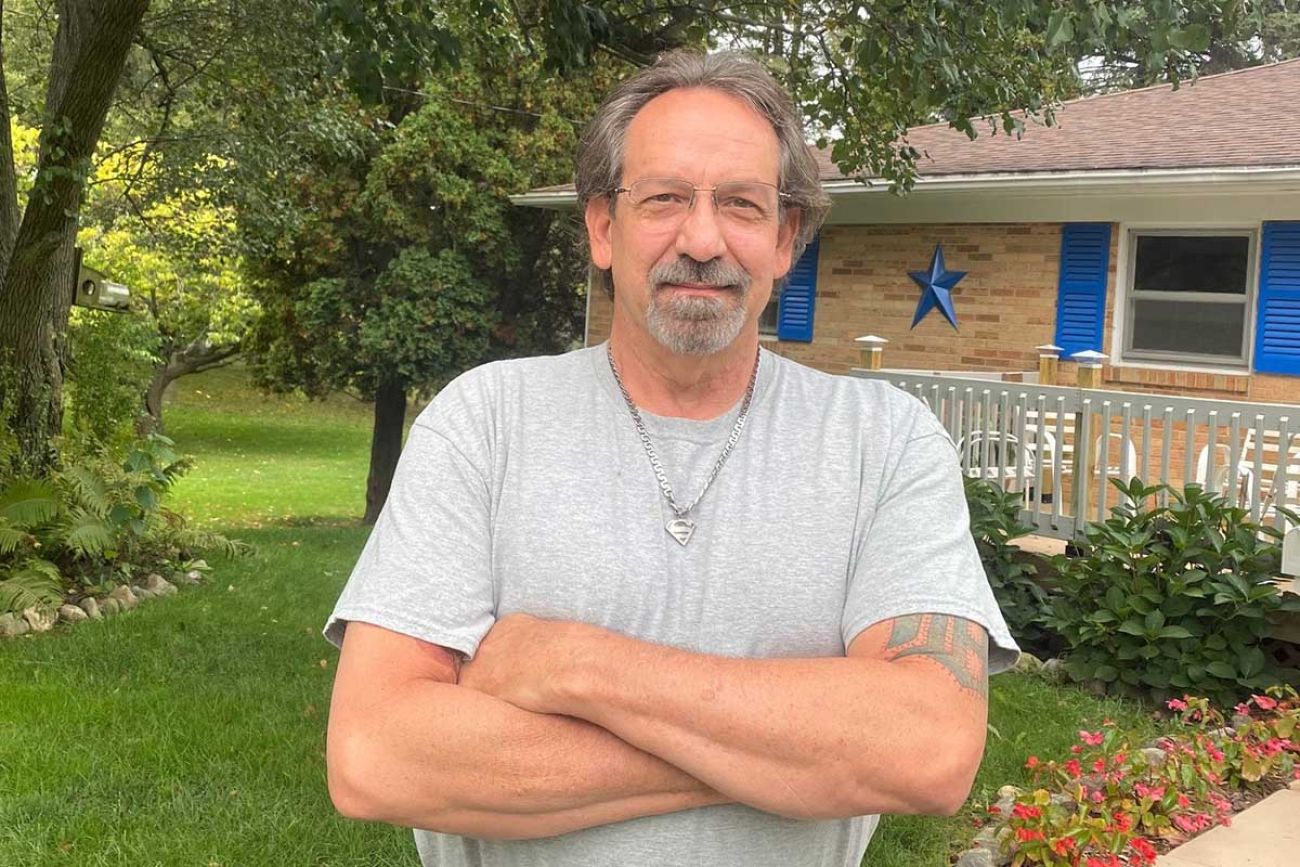 A rural tide
Cracks in Trump's popularity in west Michigan likely mean the president — and by extension, Meijer — will need to win rural votes by a wide margin. Trump rolled up more than 60 percent of the vote in 2016 in rural counties across the northern Lower Peninsula and Upper Peninsula.
In the congressional 3rd District, Trump beat Clinton in largely rural Ionia, Barry and Calhoun counties by nearly 26,000 votes, while further padding his margin in outlying areas of Kent County and part of rural Montcalm County.
That was enough to offset 3rd District returns in far more liberal Grand Rapids, which has turned deep blue in recent elections. Clinton beat Trump 62 percent to 30 percent in Grand Rapids, a margin of more than 27,000 votes. Trump managed to carry Kent County by 10,000 votes, largely on his overwhelming totals in rural townships. (Trump won neighboring Ottawa County, much of which is rural, by more than 44,000 votes.)
"He's going to have to do even better in rural Michigan than he did four years ago to win Michigan," Doug Koopman, a political science professor at Calvin University, said of Trump.
Koopman said Democrats appear better organized in Michigan this year than in 2016, while national polls show Trump behind Biden among suburban voters and especially white women with college degrees.
"The rural areas and small towns and outlying suburbs — he has to do really well there. They have to be excited there. It's very much a turnout thing."
Liking his policies, not his mouth
At his home on a rolling country road 30 miles east of Grand Rapids, Ionia County resident Ron "Buzz" Possehn said you can count him among those excited to vote for Trump a second time.
"I support him because he is a businessman," said Possehn, a businessman himself. "I look at the stock market and the stock market is up."
Before COVID-19 hit, Possehn said, "The unemployment is down, compared to what it's ever been before."
Possehn said he doesn't blame Trump for the spread of COVID-19, which has killed more than 6,800 in Michigan and more than 210,000 in the United States.
"It didn't happen to just the United States. It happened to the whole world. It's not his fault, just like the fires in California aren't his fault."
Asked to rate Trump's job as president, Possehn gives him an 8.5 out of 10.
Asked what prevented him from scoring the president higher: "There are just some things, you know," he said, "his mouth."
Trump received withering criticism, including from some in his own party, when he ignored the pleas of the moderator and repeatedly talked over Biden at their Sept. 29 debate in Cleveland.
"That kind of set me down a little notch for him," Possehn said.
In the city of Ionia, Clyde Beattie, a field service engineer, posted a Trump yard sign in front of his one-story brick house. He stepped out his front door to explain why.
"It's all about constitutional rights," he told Bridge. "He is trying to follow them the best he can.
"I can't see going to the Democrat side. They have gone so far left and so far from what the United States is founded on."
Beattie said he's voted for Republicans for president just about his entire life.
But in 2016, Beattie, like Monnin, said he voted for Johnson, the Libertarian.
"I wasn't convinced Trump was taking it seriously," he said.
Trump since then has persuaded Beattie he's right for the job.
"He's done a great job on the economy, lowering taxes, getting rid of the regulations, allowing the United States to work the way it's designed to work."
Only donate if we've informed you about important Michigan issues
See what new members are saying about why they donated to Bridge Michigan:
"In order for this information to be accurate and unbiased it must be underwritten by its readers, not by special interests." - Larry S.
"Not many other media sources report on the topics Bridge does." - Susan B.
"Your journalism is outstanding and rare these days." - Mark S.
If you want to ensure the future of nonpartisan, nonprofit Michigan journalism, please become a member today. You, too, will be asked why you donated and maybe we'll feature your quote next time!