Whitmer extends Michigan indoor dining ban, allows other businesses to reopen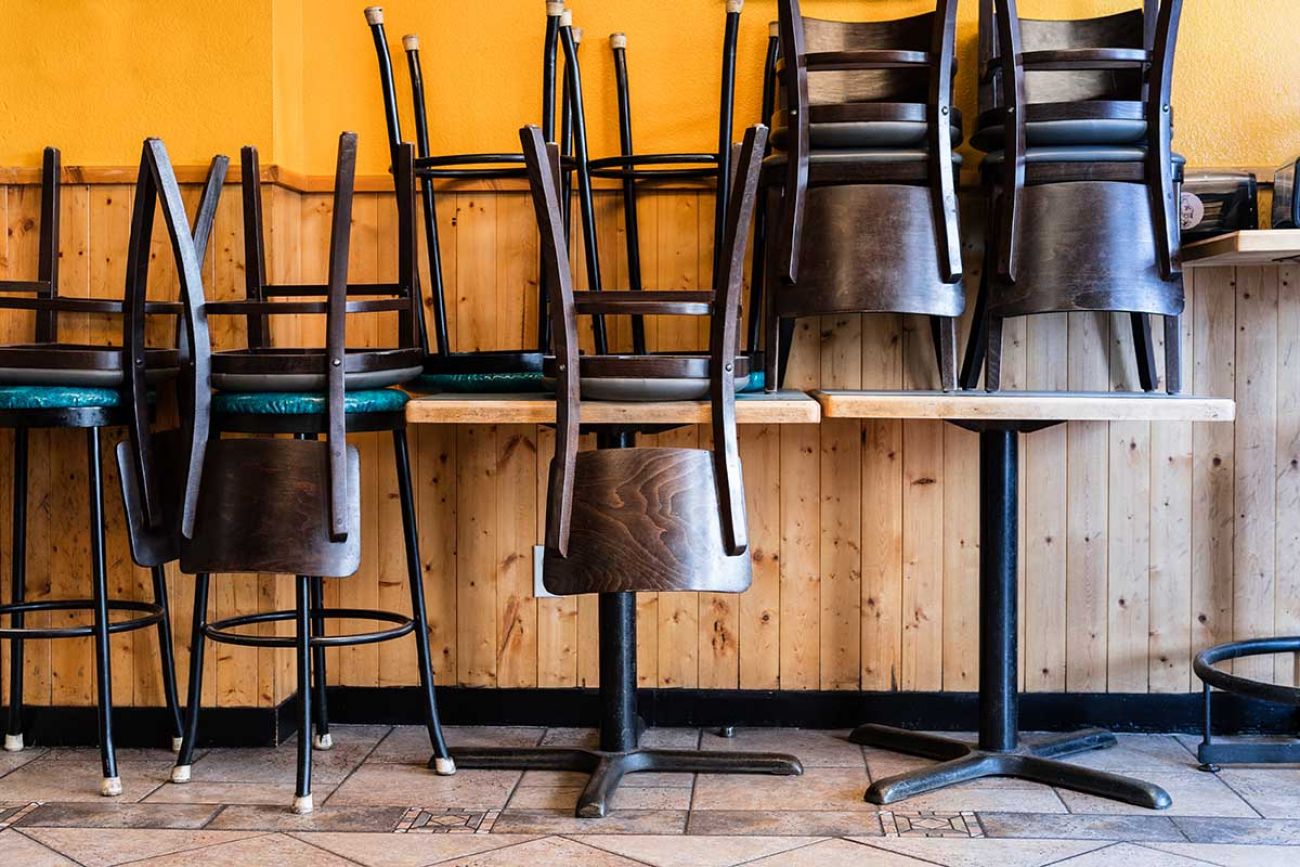 Michigan Government
Whitmer extends Michigan indoor dining ban, allows other businesses to reopen
Michigan Gov. Gretchen Whitmer announced relaxed coronavirus restrictions on Friday that will allow high schools to resume face-to-face classes and movie theaters, bowling alleys and casinos to reopen Monday with limitations.
Pointing to the continued drop in coronavirus cases, test positivity and COVID-19 hospital admissions, Robert Gordon, director of the Michigan Department of Health and Human Services issued a new order that relaxes those restrictions — but bars them from selling food or drink.
In doing so, the ban on indoor dining and bars that was due to expire Monday will continue until Jan. 15. It has been in place since Nov. 18.
"We have shown we know what it takes to be successful. We've got to do everything we can to avoid a surge in cases after the holidays," Whitmer said. "Just like we did for Thanksgiving. As I've said before, the health of our people and the health of our economy go hand in hand."
Gordon's restaurant restrictions were labeled a "pause" in November, but they have since been extended twice.
On Twitter, Justin Winslow, president of the Michigan Restaurant and Lodging Association, noted that Whitmer's orders have closed restaurants 143 days total since March 16, including earlier restrictions.
Whitmer said there could be fewer restrictions if positive COVID trends continue.
"If we substantially sustain our progress, we will seriously consider lifting protocol sooner. A lot depends on how the holidays go," she said.
RELATED:
Since the pandemic began, the coronavirus has infected at least 450,000 residents of the state and been blamed on over 11,000 deaths, making it the No. 3 killer in 2020 behind perennial leaders heart disease and cancer.
Since Nov. 1, more than 3,800 people have died, over a third of all COVID-19 deaths since March.
Gordon said it is "settled science" that limiting close contacts between people of different households underpins the restrictions.
The virus is transmitted between people through respiratory droplets from coughing, sneezing or talking, according to the U.S. Centers for Disease Control and Prevention.
Businesses including bowling alleys, movie theaters and casinos where people can remain over 6 feet apart — while wearing masks — are now considered safe, Gordon said. But restaurants and bars, where customers have to take off their masks to eat and drink, are not.
Restrictions at a glance
Robert Gordon, director of the Michigan Department of Health and Human Services, issued a new order Friday that affects schools, businesses and recreation. Here are the highlights:
Allowed to resume:
High schools may now offer face-to-face instruction.
Three high school sports — football, girls volleyball and girls swimming and diving — can complete fall tournaments, using antigen testing of participants to ensure safety
Movie theaters, bowling alleys, bingo halls, arcades and casinos, though none can offer food and drink. Customers must remain socially distant and wear masks.
Outdoor fitness classes
Stadiums and arenas, concert halls, performance venues — all can have up to 20 percent of fixed-seating capacity, with household members separated from non-household members by at least six feet. Everyone must wear masks.
Still closed:
Indoor dining at restaurants
Bars
Indoor fitness classes like yoga, dance, cycling or gymnastics
Indoor sports and contact sports, except professional sports
Also, colleges and universities can return to campuses in mid-January and resume face-to-face instruction on Jan. 19.
Click on the state's guides to compare the old rules to the new ones.
"The key is keeping the mask on," Whitmer said.
The changes also call for the resumption of colleges and universities in January, though Whitmer said Michigan schools have agreed to rearrange their winter schedule so that no one comes onto campuses until Jan. 16 and classes do not resume until Jan. 19.
For high school students, the changes will likely not be immediate. Because many have already moved to online instruction because of recent surges and the holidays, most would not return to the classroom before January.
The Michigan Association of Superintendents & Administrators, which has expressed concerns about the face-to-face ban on high schools, issued a statement of support.
"While safety remains paramount, we know that Michigan's children are in definite need of the social and emotional learning and benefits they get from actually being in the classroom," said Tina Kerr, the group's executive director.
"We are pleased that the governor's office has heard our concerns to provide district leaders with the certainty they need to allow more long-term planning into 2021, while also ensuring that they can continue to protect the health and safety of their students and staff."
Republicans, including Senate Majority Leader Mike Shirkey, have noted that Whitmer's orders come as unemployment is increasing. Michigan lost 143,400 jobs in the leisure and hospitality industry in November from that month a year earlier, according to federal statistics. Unemployment rose that month to 6.9 percent from 6.1 percent.
"We're going to emerge from COVID. We will have vaccines for those who choose them, we have amazingly improved treatments for those affected by the virus," Shirkey told Bridge in a text message on Thursday.
"But local businesses can't inoculate themselves against shutdowns. There are no vaccines for bankruptcy. We're going to come out on the other side of this virus but jobs will be eliminated, businesses will be closed, livelihoods will be destroyed and lives will be lost because of Gretchen Whitmer."
Whitmer said Friday she is optimistic that a deal on a relief package could be agreed upon with Shirkey and other Republican leaders and passed this month. She has asked for $100 million to offer aid to businesses hurt by the pandemic, renters, and others.
Senate Republicans announced Thursday they have a relief package that would provide more than $100 million for increased testing, vaccine distribution and small business relief.
A spokesperson for the Republican caucus said Friday that discussions were ongoing.
Whitmer said little about those negotiations except to say "there's a desire all around to reach a deal on the hundred million dollar relief bill to provide support to the families and small businesses that have been hit hardest by this pandemic."
Gordon said the decision to relax business restrictions was based on trends regarding positive test rates, rates of new coronavirus cases and the impact of COVID-19 on hospital occupancy.
All have fallen in recent weeks, with over 500 fewer COVID-19 patients in Michigan hospitals than a week ago, with cases and test positivity — still far higher than before October — falling over the past few weeks.
Still, an average of 90 people have died each day in December, including Wayne County Sheriff Benny Napoleon, 65, who died Thursday after being on a ventilator since late November.
"Today, I'm very sad and I know I'm pretty angry too. I'll tell you why. The anger because people like Benny are losing this battle every single day," Whitmer said.
She noted that the number of vaccines Michigan was supposed to get next week: 24,000 fewer doses of the Pfizer/BioNTech vaccine.
Whitmer said the vaccines, millions of doses of which are in Pfizer's Portage warehouse, aren't being sent. She said the feds are "slow-walking" the distribution.
And like she had earlier in the pandemic, Whitmer put the blame squarely on the administration of President Donald Trump, a Republican.
"The bottleneck appears to be the White House. And I can't get an answer why," she said, saying she'd called, without success, the U.S. Secretary of Health and Human Services, Alex Azar.
"And here's what I would ask if I could get them on the phone. Where are our doses? What is holding them up? When can we expect them?"
---
— Bridge reporters Jonathan Oosting and Paula Gardner contributed to this report.
We're not just a news organization, we're also your neighbors
We've been there for you with daily Michigan COVID-19 news; reporting on the emergence of the virus, daily numbers with our tracker and dashboard, exploding unemployment, and we finally were able to report on mass vaccine distribution. We report because the news impacts all of us. Will you please support our nonprofit newsroom?