1-in-10 people in U.S. over 65 has dementia, U-M study finds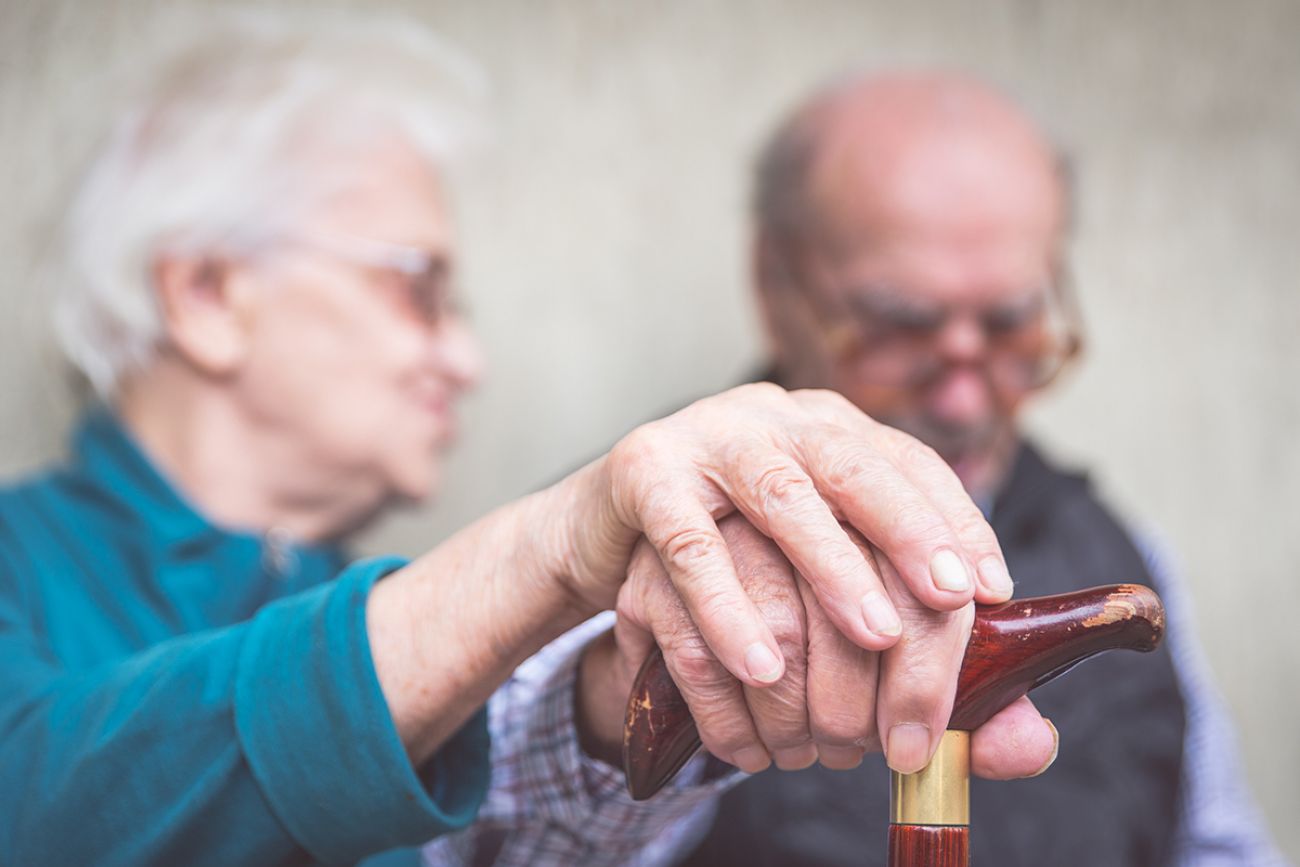 A national study involving the University of Michigan found that roughly one-third of people over age 65 had some form of dementia or mild cognitive impairment, raising huge questions for future public policy in the state and across the country. (Shutterstock)
One-in-10 people over age 65 have some form of dementia, according to a national study involving U-M
Another 22 percent of subjects have a mild cognitive impairment
Study subjects who were Black, Hispanic or had lower education levels were disproportionately impacted, the study found
---
One in ten people aged 65 and older has dementia, according to a new national study that builds on long-time research at the University of Michigan.
Another 22 percent of study subjects had a mild cognitive impairment, according to the study, published Monday in the Journal of the American Medical Association's Neurology publication.
The findings will likely send new waves of worry through states like Michigan, which have higher rates of older residents, with huge implications for public policy and investments in healthcare and support as the baby boomer generation ages into retirement.
Related:
The economic impact of dementia, including unpaid care by family members, is estimated to be $257 billion annually in the U.S., according to a U-M release accompanying the study.
While the study found no significant differences between men and women, the data revealed disproportionate burdens based on race, ethnicity and educational attainment.
White subjects in the study had 9 percent rates of dementia, compared with 15 percent for Black participants. (The rate was 10 percent for Hispanic participants.)
For mild cognitive impairment (MCI), the rate was 21 percent for whites, 22 percent for Blacks and 28 percent for Hispanic subjects.
There were also stark differences based on education. Subjects who had one or more college degrees had a 9 percent dementia rate and 21 percent MCI. Those rates shot up to 13 and 30 percent for those with less than a high school education.
Not surprisingly, dementia rates rose sharply with each passing birthday. Subjects between the ages of 65 and 69 had a 3 percent rate of dementia — which rose to 35 percent after a 90th birthday, according to researchers at U-M, Columbia University and Brown University.
For years, dementia and mild cognitive impairment have been a growing concern. An estimated 190,000 Michiganders had Alzheimer's disease in 2020, a number that was expected to grow to 220,000 by 2025, according to the Alzheimer's Association.
The association also noted there are approximately 466,000 caregivers of Alzheimer's patients in Michigan, with a cost of $1.5 billion to the state's Medicaid program.
The new study, which researchers called the first nationally representative study of cognitive impairment in more than 20 years, offered more precise, up-to-date prevalence data that reveals sharp differences among groups. Researchers analyzed neuropsychological tests and interviews with nearly 3,496 people over age 65 enrolled in the national Health and Retirement Study, a long-time project based at U-M.
Between 2016 and 2017, each participant completed a comprehensive set of neuropsychological tests and in-depth interviews.
The study included interviews at times with loved ones or companions — "someone who knows the person well" — of many participants, said study co-author Kenneth Langa, a research professor at U-M's Institute for Social Research and Veterans Affairs Ann Arbor Healthcare System.
Researchers were able to develop an algorithm to distill from normal scores those who had dementia or a MCI, Langa said.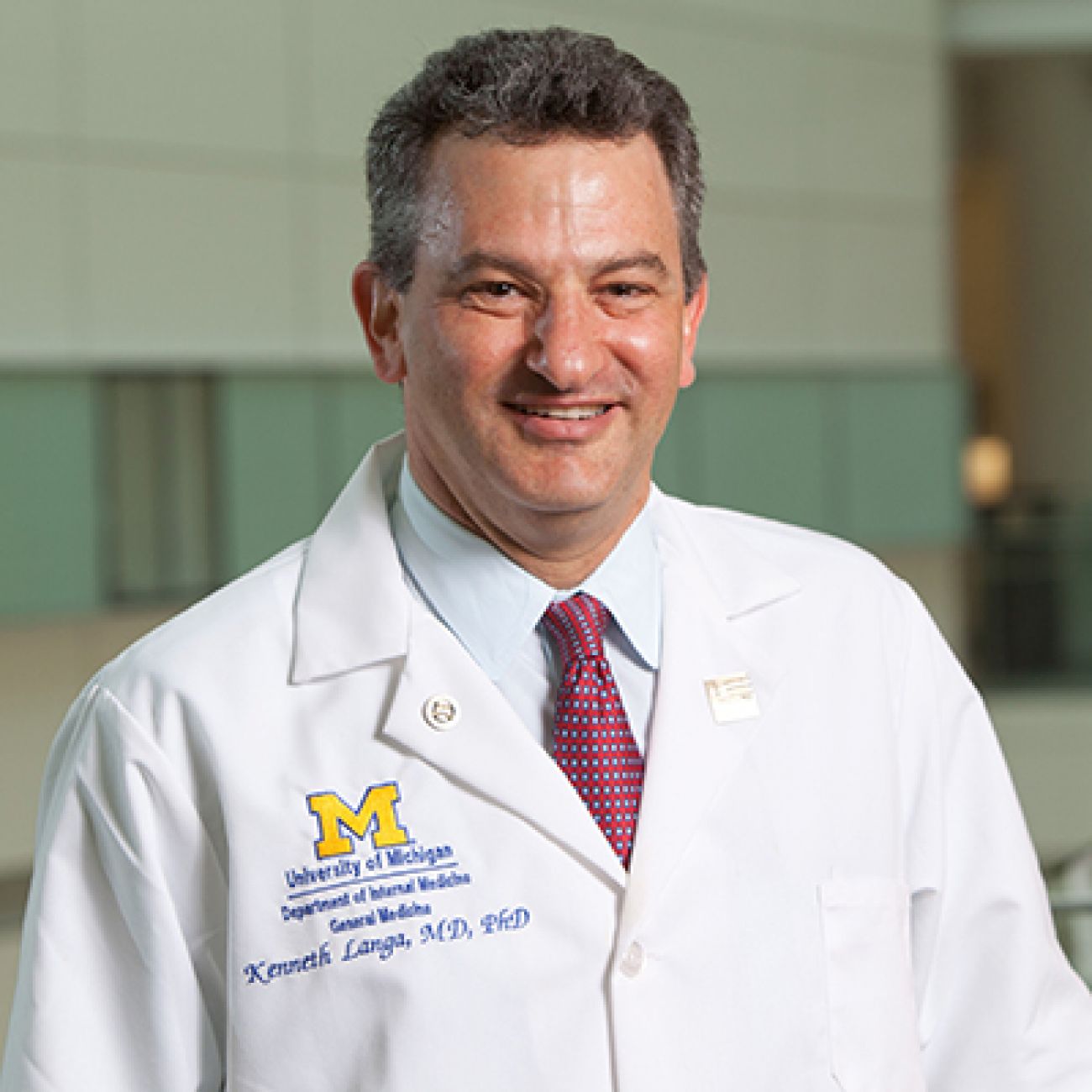 The study not only provides a snapshot in time, it is part of a longer-term look at dementia trends worldwide, said study co-author Dr. Kenneth Langa of the University of Michigan. (Courtesy photo)
Those whose cognitive function was so low they weren't able to live on their own because they struggled with maintaining medications or their finances, for example, were categorized as having dementia.
Those with mild cognitive decline "have measurable decline, but it's not severe enough to lead them to need help with daily life. They might take a little extra time following a recipe," for example, said Langa, whose research focuses on the epidemiology and costs of chronic disease in older adults, with a focus on Alzheimer's disease and other forms of dementia.
The study is important not only for its snapshot in time, but to set a baseline for future studies that will assess trends, Langa said. COVID, for example, likely will have an impact on cognitive decline, he said.
That's one of the big public health questions out there — What are the lingering effects of COVID, Langa told Bridge Michigan. "Clearly COVID has an impact on the brain for some people."
The results also raise questions about the range, limitations and possible racial bias in past dementia research.
"Dementia research in general has largely focused on college-educated people who are racialized as white," lead study author Jennifer Manly said in a statement.
"This study is representative of the population of older adults and includes groups that have been historically excluded from dementia research but are at higher risk of developing cognitive impairment because of structural racism and income inequality," said Manly, a neuropsychologist at Columbia University.
The research was sponsored by the National Institute on Aging and the Social Security Administration. It is part of a larger, world-wide network of studies in which researchers are collecting comparable data in 15 countries around the world, eventually allowing them to compare the burden of dementia in low-, middle- and high-income countries.
We're not just a news organization, we're also your neighbors
We've been there for you with daily Michigan COVID-19 news; reporting on the emergence of the virus, daily numbers with our tracker and dashboard, exploding unemployment, and we finally were able to report on mass vaccine distribution. We report because the news impacts all of us. Will you please support our nonprofit newsroom?