Back to school and monkeypox: How much should Michigan worry?
Monkeypox now is mostly spread among men having sex with men but could spill more generally into college populations and to those with prolonged contact, experts say. (Bridge file photo)
Sexual activity and close contact on college campuses poses the greater monkeypox risk than a classroom of children
The virus spreads when a person has symptoms; isolation is key
Monkeypox is rarely fatal, but can be painful and disfiguring
---
As the school year approaches, monkeypox likely will arrive on Michigan college campuses among students living, partying or having sex in close quarters, health experts say.
Monkeypox spreads through sexual activity and other close contact, making the intimacy of dorm life and "everything about college — the back-to-school excitement and parties" — fertile ground for the viral disease, said Kate Guzman, a registered nurse and public health administrator at the Oakland County Public Health Division.
Friends doing homework or simply watching a movie together on bed sheets infected with the monkeypox virus could be at risk.
Related:
"Transmission can happen from skin contact — if you're out dancing and sweaty and have your shirt off or have a tank top on or something like that," said Linda Vail, health officer for Ingham County, where approximately 16,000 people will live on campus at Michigan State University this fall.
"You're bumping up against people, sharing clothes, sharing towels, sharing bed sheets with somebody who's had sores," she said.
The good news?
The virus spreads only with prolonged and up-close contact with someone who is sick with the virus, and only when the person has symptoms, including flu-like fever, chills, swollen lymph nodes, aches, and exhaustion, or the hallmark rash which can last two to four weeks.
A person remains contagious until scabs have fallen off, according to the U.S. Centers for Disease Control and Prevention.
And the monkeypox virus, which is rarely deadly, can be eliminated with household disinfectants, making it easier than, say, COVID-19, to get under control.
"People ask me in my job, 'What keeps me up at night?'" said Dr. Dennis Cunningham, medical director of Infection Prevention at Henry Ford in Detroit. "Monkeypox is not even on that list."
"I don't mean to trivialize it for the people who have it. It's horribly uncomfortable; it's embarrassing."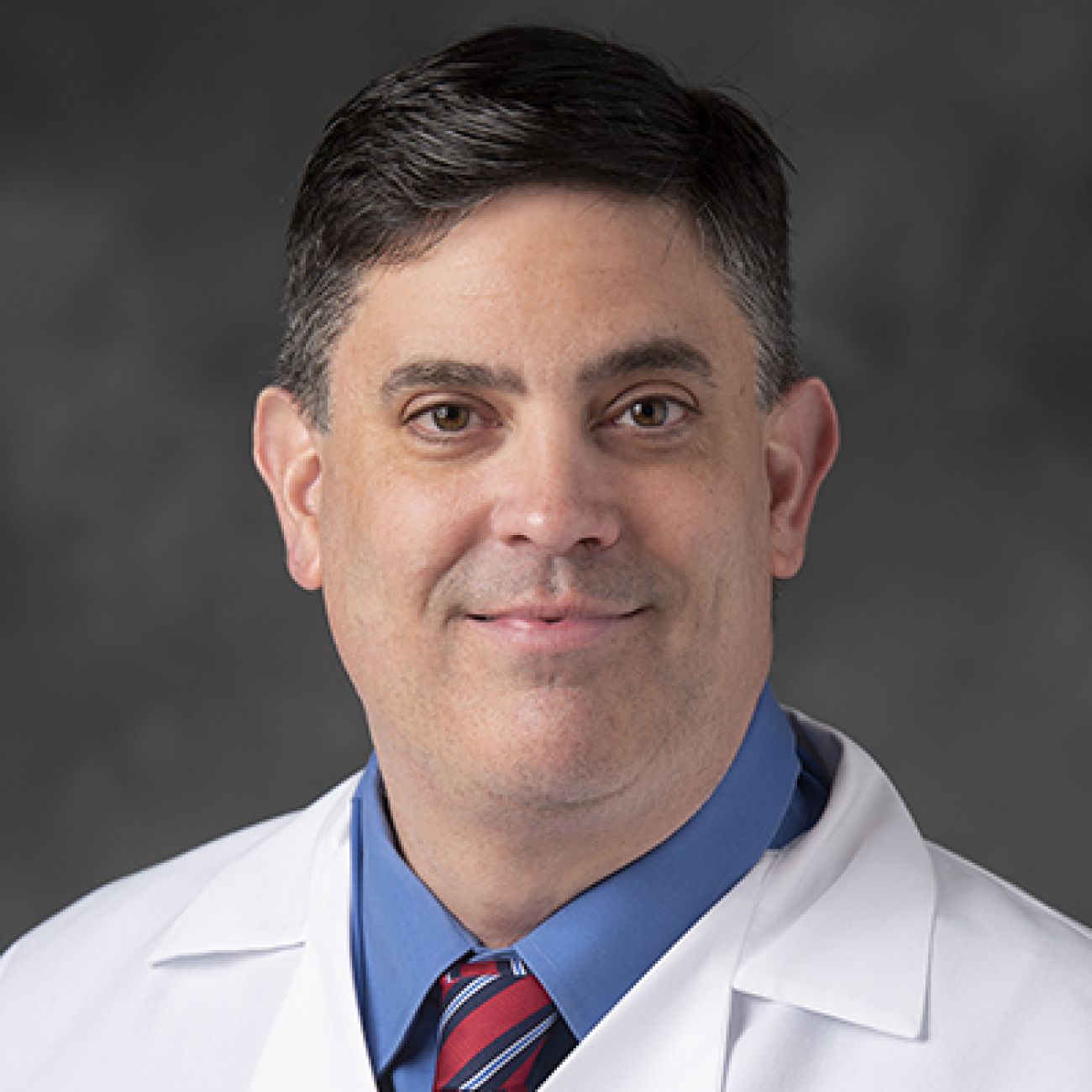 Monkeypox doesn't have as great a capacity to spread in classrooms like airborne viruses, said Dennis Cunningham, medical director of Infection Prevention at Henry Ford in Detroit. (Courtesy photo)
But for all these reasons, if monkeypox spills into educational settings, its spread can be contained.
Here are some answers to common questions about monkeypox and students.
Spread requires prolonged contact
Scientists are still trying to determine the extent to which monkeypox can be spread through airborne respiratory secretions — from a sneeze, for example, or through urine and feces on a bathroom surface.
For now, it appears that monkeypox is most often transmitted through close contact — such as sex, hugging or kissing — with someone who has monkeypox lesions, scabs, or body fluids. The CDC offers guidance for safer sex, including oral sex, while monkeypox spreads, as well as steps for safer "raves, parties, clubs, and festivals."
"If (monkeypox) was spreading through casual contact, every case that we've had would have subsequent cases at their workplace, among their friends and family. We're not seeing that at all," said Guzman in Oakland County, where 16 of 90 Michigan confirmed or probable cases were identified as of Wednesday.
In contrast, coronavirus is more easily transmitted through air-borne particles in classrooms and hallways filled with unmasked students and staff, said Dr. Teena Chopra, infectious disease expert and the director of the Center for Emerging Infectious Diseases at Wayne State University.
"We should not be extremely worried" about contracting monkeypox from simply being close to someone who is infected, Chopra.
She and others told Bridge they're more worried about dorm rooms of college campuses than classrooms of wriggly youngsters or ball fields packed with players.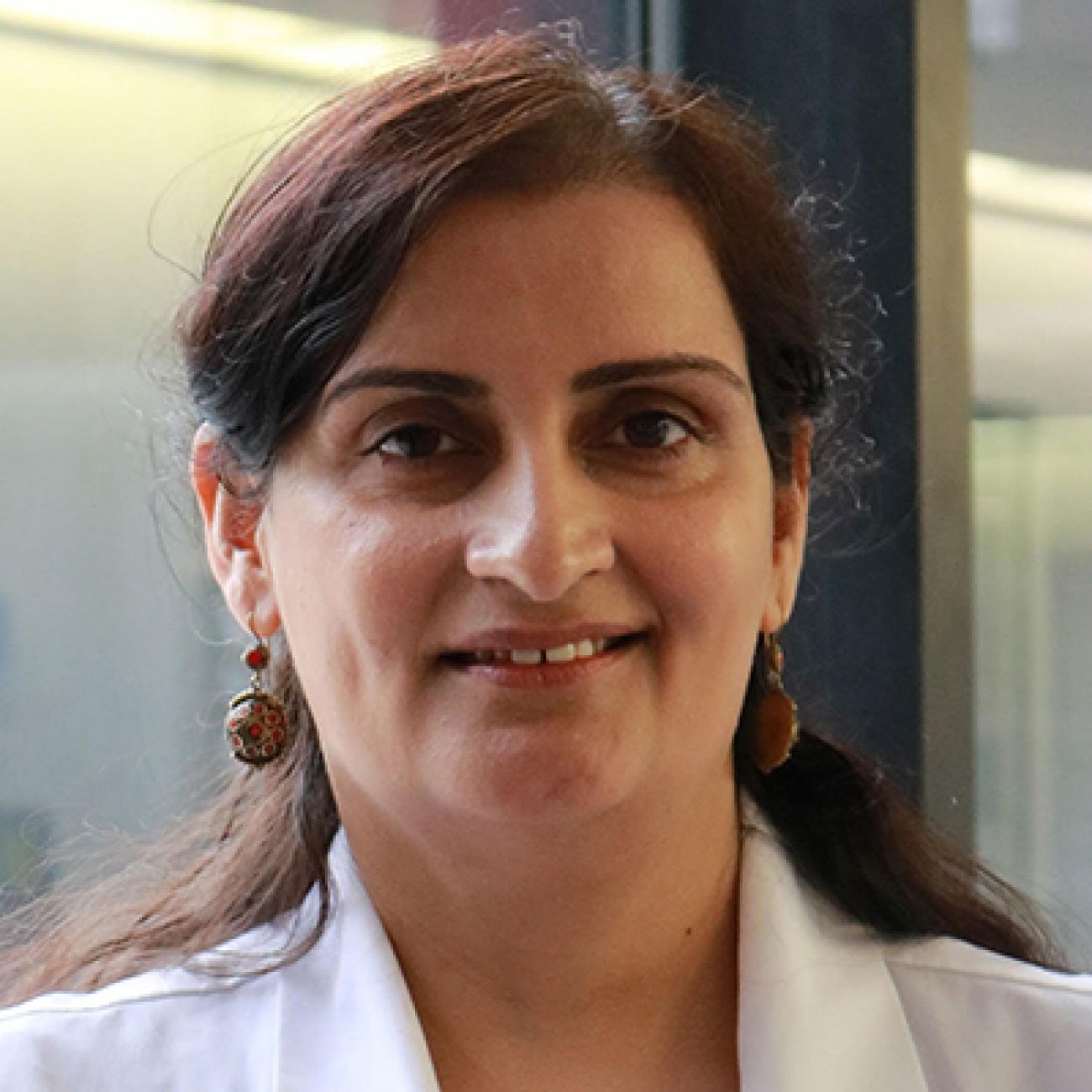 Monkeypox isn't likely to spread by casual contact in a classroom, said Dr. Teena Chopra, infectious disease expert and director of the Center for Emerging Infectious Diseases at Wayne State University. (Courtesy photo)
That said, spread in a classroom is not impossible, Chopra and others noted.
Teachers and staff can carry the virus into schools, as can children who contract it from parents. In June, CDC director Rochelle Walensky confirmed two monkeypox cases among children. As of Wednesday, two cases of monkeypox of the nearly 10,400 cases in the United States, involved children aged 10 and under.
From children in school, the virus can spread on objects, fabrics and surfaces that they touch — "that is definitely a risk," Chopra said.
Saginaw family doctor Dr. Delicia Pruitt, who is also medical director for Saginaw County, agreed: "You have to have a healthy respect for all viruses."
"Right now, a certain demographic may be at a higher risk, but all of us have some risk," Pruitt said.
She's nonetheless optimistic: "I don't think it's too far gone where we can't stop it now (so) it doesn't become endemic."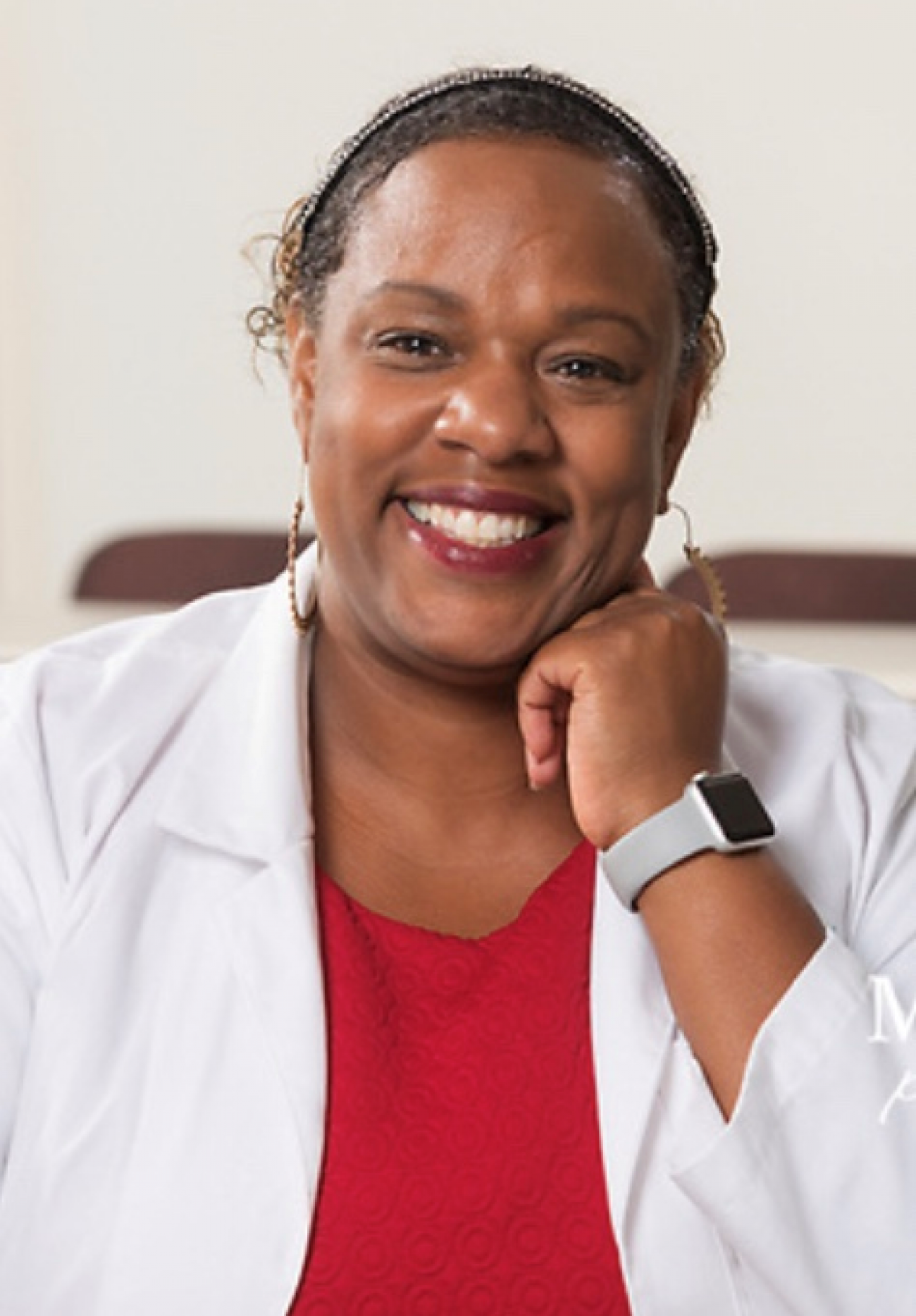 Monkeypox is rarely fatal, and the risk for most people is low. Still, all viruses deserve "healthy respect," said Dr. Delicia Pruitt, a family doctor and medical director at Saginaw County Health Department. (Courtesy photo)
Disinfectants? They work
Stacked up against some other viruses, monkeypox is relatively easy to disarm.
The monkeypox virus has a lipid membrane, or "envelope," said Caryn Heldt, a professor of cellular and molecular bioengineering at Michigan Technological University and director of the school's Health Research Institute.
That oily covering makes it easier to slip into human cells, but it offers little protection against common household cleaners, disinfecting wipes, or alcohol-based hand sanitizer, she said.
(The U.S. Food and Drug Administration lists hundreds of approved cleaners here.)
The tricky part is disinfecting soft surfaces such as bedding or towels, Heldt said. Use gloves and transport infected linens with a plastic bag that can be thrown away or disinfected, she said.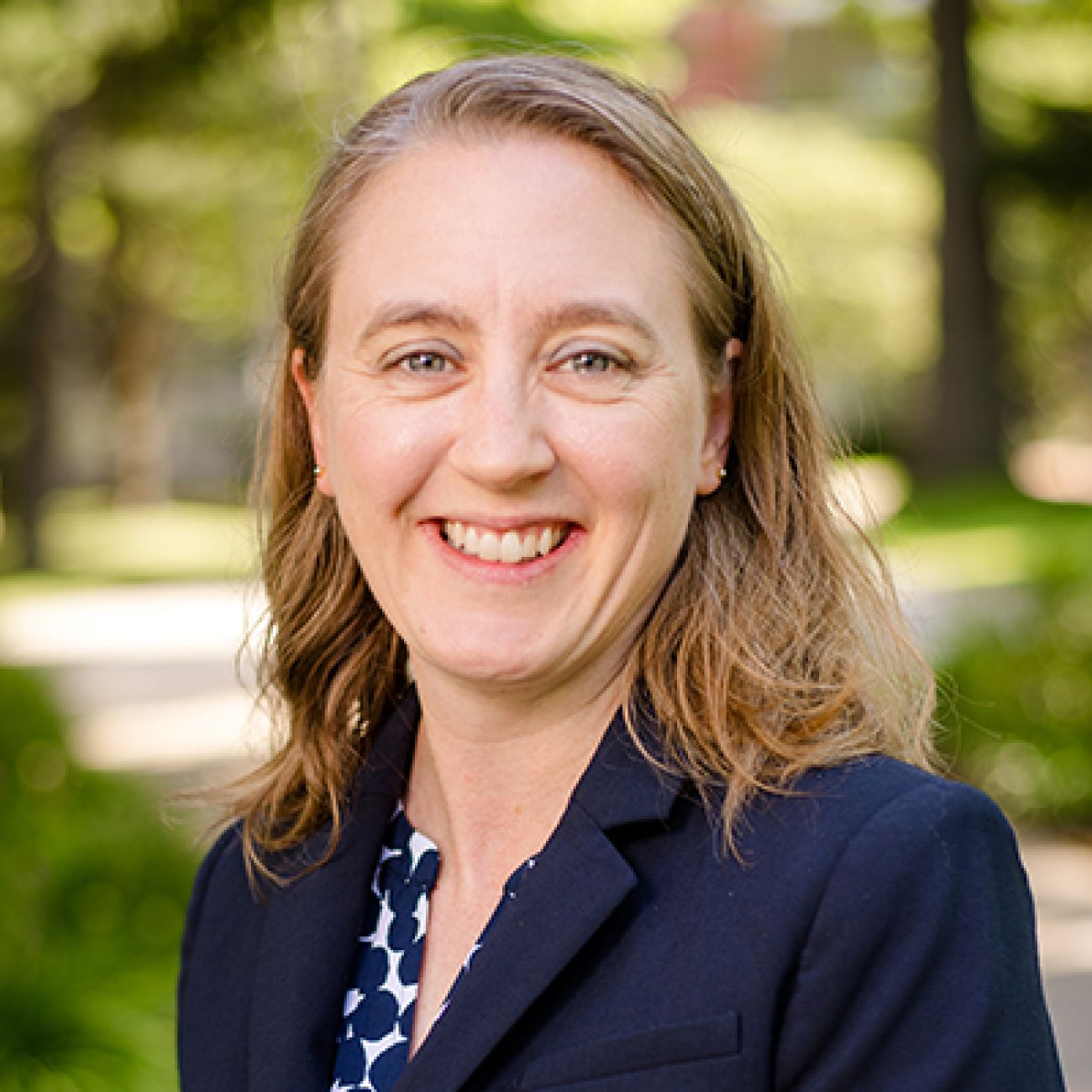 Household cleaners and soap and water are effective against the monkeypox virus, said Caryn Heldt, professor of cellular and molecular bioengineering at Michigan Technological University. (Courtesy photo)
If possible, the infected person should do their own laundry. Some experts recommend using hot water.
Laundry exposed to monkeypox should not be mixed with other washing, according to the CDC, which offers cleaning and disinfecting guidelines here.
"In the washing machine, regular soap is enough to get rid of the virus from those sheets," Heldt said.
Mask mandates? Nope.
While it's unclear the extent to which monkeypox can be inhaled, the virus is "not known to linger in the air and is not transmitted during short periods of shared airspace," according to the CDC.
In "instances where people who have monkeypox have traveled on airplanes, no known cases of monkeypox occurred in people seated around them, even on long international flights," the CDC said.
What are universities doing to prepare?
Public universities are already informing students and staff about the virus and coordinating with local health departments.
Among them are Eastern Michigan University, which has a website where people can learn more about monkeypox, Michigan State University, which told students and parents in an email it's "closely monitoring the virus," and the University of Michigan, which has has published a question-and-answer with two public health experts to help the campus community better understand the virus.
Central Michigan University sent an email to students, staff and faculty Thursday outlining how monkeypox spreads, information about the vaccine and resources for people who may have symptoms or may be stressed about the possibility of another illness.
"There are plans for isolation spaces for students living on campus who contract monkeypox and need to self-isolate until the infectious period has passed," said George E. Kikano, CMU's vice president for health affairs and dean of the College of Medicine.
Wayne State University will provide areas to isolate and deliver meals to students on campus who get infected, said registered nurse Laurie Lauzon Clabo, the school's chief health and wellness officer.
Clabo, who is also the dean of Wayne's nursing school, said the university will soon distribute education materials online and in print about the virus to students about what the virus is, how it spreads and what to do if someone gets monkeypox.
That includes an acknowledgment that while the vast majority of patients have been men who've had sex or intimate close contact with other men, the disease can spread to anyone.
"It's really, really important that people understand this is not a gay disease. This is not a traditionally sexually transmitted illness," she said. "This is transmitted by prolonged close physical contact. And I think that this sort of myth about this being a gay disease is dangerous to our society. It helps us not recognize how easily this could be transmitted."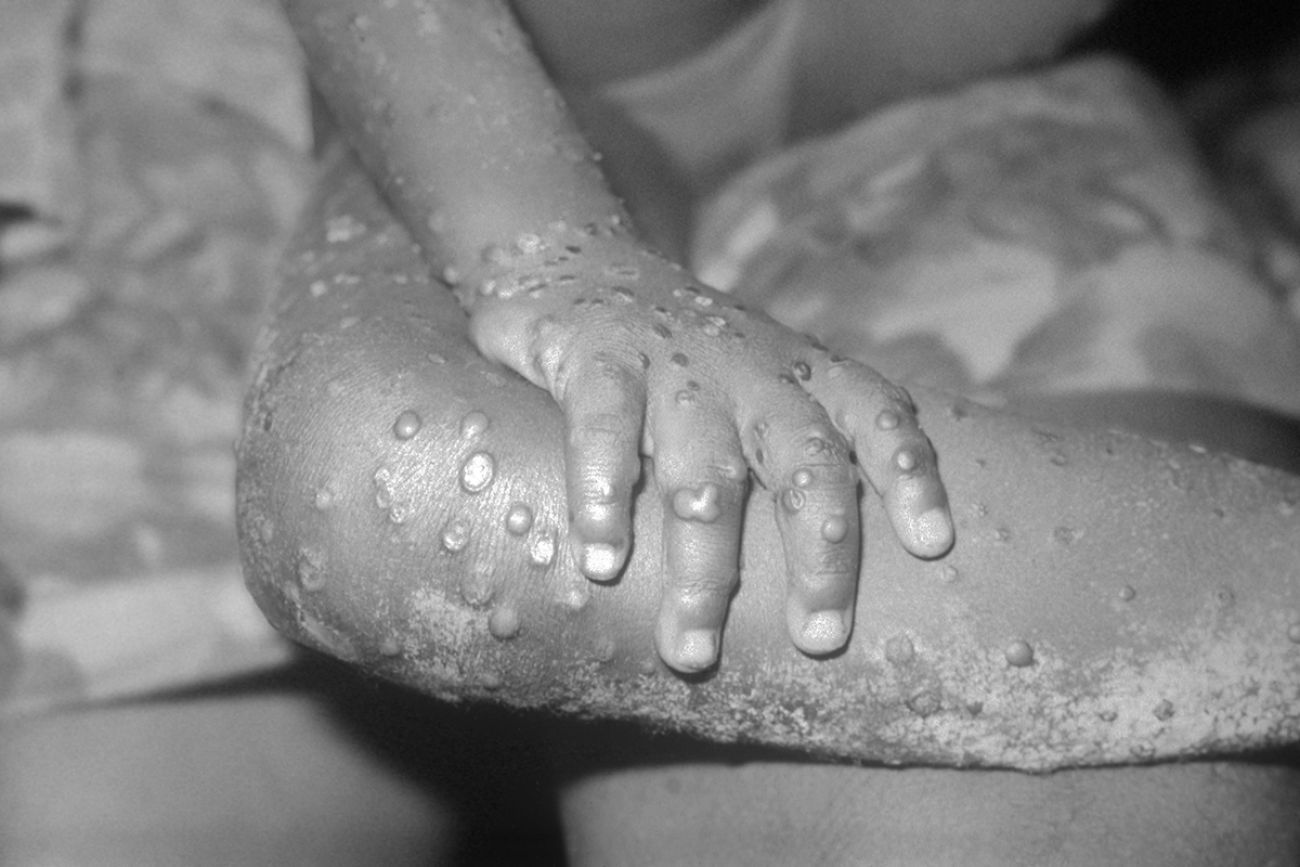 Health experts are worried that monkeypox — which has been present in other parts of the globe for decades, as seen in this 1971 photo — could become endemic in the United States. (Courtesy U.S. Centers for Disease Control and Prevention)
What are K-12 schools doing to prepare?
The Michigan Department of Health and Human Services has provided no formal back-to-school guidance to school districts. Districts are encouraged to work with local health departments on monkeypox guidance, MDHHS spokesperson Chelsea Wuth told Bridge Friday.
The Middle Cities Education Association, a consortium of urban school districts, is giving the same advice to its members. Peter Spadafore, the executive director, said relationships between school districts and local health departments are stronger than ever and that helps leaders respond if the virus becomes more prevalent.
"We want to be proactive," he said.
The Michigan Association of Public School Academies, the state charter school group, is not aware of any specific state guidelines being sent to charter schools about monkeypox, Vice President of Public Relations and Media Buddy Moorehouse said.
Michigan Education Association spokesman Thomas Morgan told Bridge he has not heard concerns from members about monkeypox. But he said the MEA, Michigan's largest teachers' union, supports local decisions made with input from health experts.
Are vaccinations required?
Not anytime soon, if ever.
First, schoolchildren simply aren't at great risk right now.
Secondly, there's a long list of steps, including review by the CDC's Advisory Committee on Immunization Practices, before a vaccine is considered for inclusion on Michigan's required list of vaccines.
There's also a matter of supply.
There is a nationwide vaccine shortage, including in Michigan. As of Friday, the state had been given fewer than 8,000 doses of monkeypox vaccine, according to the U.S. Department of Health and Human Services. As a strategy to best contain the virus for everyone, vaccines are first being administered to people at greatest risk to be exposed. Those are sexually active, gay men right now.
A large vaccine allotment is expected in August, and many of those will be sent to college campuses — where vaccines have the most chance of containing monkeypox spread, said Oakland County's Guzman.
The FDA has authorized the monkeypox vaccine, JYNNEOS, only for those 18 and older determined to be at high risk of contracting the disease.
What to do if you think you're infected
If you think you have monkeypox, call your doctor. Most people recover within two to four weeks without the need for medical treatment, but others may need treatment if they have weakened immune symptoms, according to the CDC.
The agency also recommends the following:
Use bandages to cover rashes
Keep skin lesions and rashes clean and dry when not showering or bathing
Refrain from popping or scratching lesions
Avoid shaving infected areas of the body with a rash until scabs have fallen off and new skin has formed
Use gloves when touching common objects if you have a rash on your hand
Use ibuprofen and acetaminophen to manage pain
(Editor's note: On Aug. 13, this story was corrected to reflect that two children have been identified as having monkeypox in the United States. More than 99 percent of identified cases have been among adult males.)
We're not just a news organization, we're also your neighbors
We've been there for you with daily Michigan COVID-19 news; reporting on the emergence of the virus, daily numbers with our tracker and dashboard, exploding unemployment, and we finally were able to report on mass vaccine distribution. We report because the news impacts all of us. Will you please support our nonprofit newsroom?