I watched him come in and out of consciousness. Each time his eyes opened, they bore a look of panic as he struggled to get enough air. 
He'd look at me, pleadingly, the reality of the situation dawning anew each time. And then he would wink or mouth the words "I love you" and his eyes would close again.
I held my father's hand when his heart stopped beating on that August day in 2016. He died of acute respiratory distress syndrome (ARDS), brought on by myriad conditions. I was able to be there when it happened, to talk to him, to comfort him, to say goodbye and draw strength from my mother and my brother at my side. 
As the novel coronavirus swept the world this year, all I could think about was my dad, and how losing him in this pandemic would have been utterly unbearable.
My mind continues to replay the image of his terrified eyes, looking up at me as he gasped for breath, and then jumps to the thousands of people in hospital beds across the state, the nation and the world who feel that same crushing panic, whose bodies are starved for air, but who don't have loved ones at their bedsides to hold their hands, to talk to them, to tell them it's all right to let go. 
Because even though coronavirus is the thief stealing their oxygen and forcing their bodies to shut down, they are dying of the very same disease progression — ARDS — that took my dad. Nobody should have to die alone like that.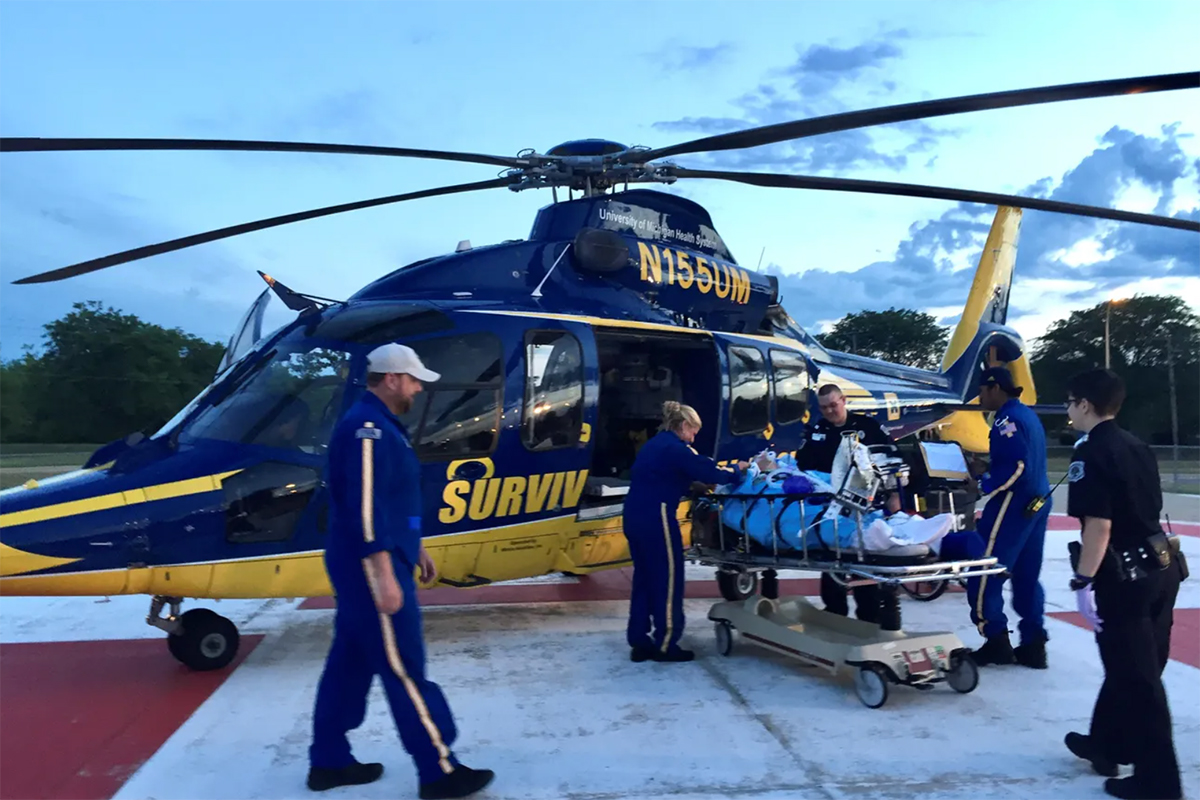 Butch Jordan gets loaded into a survival helicopter at Beaumont Hospital He had acute respiratory syndrome and was on a ventilator. (Photo by Kristen Jordan Shamus/Detroit Free Press)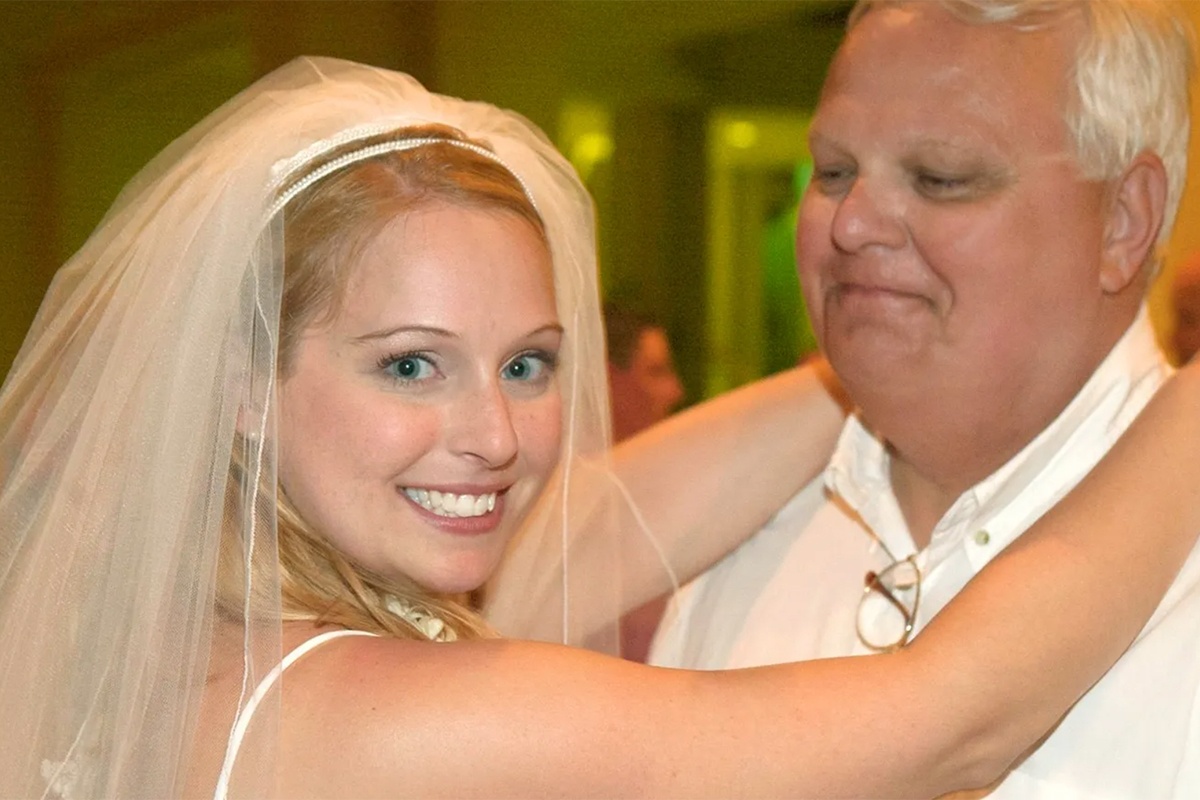 Kristen Jordan Shamus dances with her father, Butch Jordan (Jordan Shamus family photo)
But I realized that I also could volunteer to be one of the thousands of Americans to sign up for clinical trials of potential coronavirus vaccines being researched by such companies as Pfizer, Moderna, AstraZeneca and Johnson & Johnson. 
Every time a new location in southeastern Michigan announced it was recruiting patients for an arm of a coronavirus vaccine trial, I signed up to volunteer. Most people who learned of my decision seemed surprised, and even concerned. They asked why I'd take such a risk. 
Stories from the front  
Bridge Michigan, Detroit Free Press and Michigan Radio are teaming up to report on Michigan hospitals during the coronavirus pandemic. We will be sharing accounts of the challenges doctors, nurses and other hospital personnel face as they work to treat patients and save lives. If you work in a Michigan hospital, we would love to hear from you. You can contact reporters Robin Erb rerb@bridgemi.com at Bridge, Kristen Jordan Shamus kshamus@freepress.com at the Free Press and Kate Wells katwells@umich.edu at Michigan Radio.
My answer was always the same: I'd rather take my chances with a vaccine created by scientists who have dedicated their careers to this work than take my chances with COVID-19.
It wasn't until early November — as I was losing hope that I'd be picked for a vaccine trial — that I finally got a call back. I was selected to take part in Johnson & Johnson's potential coronavirus vaccine study at Henry Ford Health System. 
On Nov. 17, I drove to Henry Ford's headquarters in Detroit's New Center area, and enrolled in the Ensemble Study. It's a Phase 3 clinical trial through Janssen Pharmaceutical Companies, which is owned by Johnson & Johnson.
The platform and methods used to create AstraZeneca's vaccine and Johnson & Johnson's are proven and were used to create a successful Ebola vaccine. The mRNA vaccines created by Pfizer and Moderna are new, but they aren't unstudied or unknown. 
I definitely felt it when the nurse pushed the needle into my upper left arm, but I don't know whether I'd gotten the vaccine or a placebo because it's a randomized, blinded, controlled trial. Half of the participants got an injection of saline. The other half got the vaccine. 
I tried really hard not to read too much into the experience or try to figure out which group I was in. But it's human nature to wonder, to be curious, so I'll share what it felt like.
My left shoulder was a little sore the next day. It could have been from the vaccine or it could have been from sleeping funny on my side that night. I had a bit of a headache the day after the shot. That could have been a reaction to the vaccine, which may have been triggering an immune response in my body, or it simply could have been because I didn't drink enough water and my work hours stretched too long that day. 
I won't know for certain which group I was in until the trial ends in two years. In the meantime, the researchers will follow me to see how I do. I returned to Henry Ford earlier this week to have my blood drawn to see if I developed antibodies to the virus. I'll have to do that a few more times between now and when it's over. 
The researchers follow patients in the study to see if the vaccine protects those who got it from the virus, and if so, for how long compared to people in the placebo group. 
And though I am just one person amid thousands who also agreed to volunteer for the study, it felt good to know that I was contributing in my own small way to science in the race to put an end to this pandemic. 
I can contribute in another way as well. That's by writing factual stories about the vaccines and COVID-19. I can tell others about my experiences, and let them know that it wasn't scary. It wasn't hard. It really didn't hurt.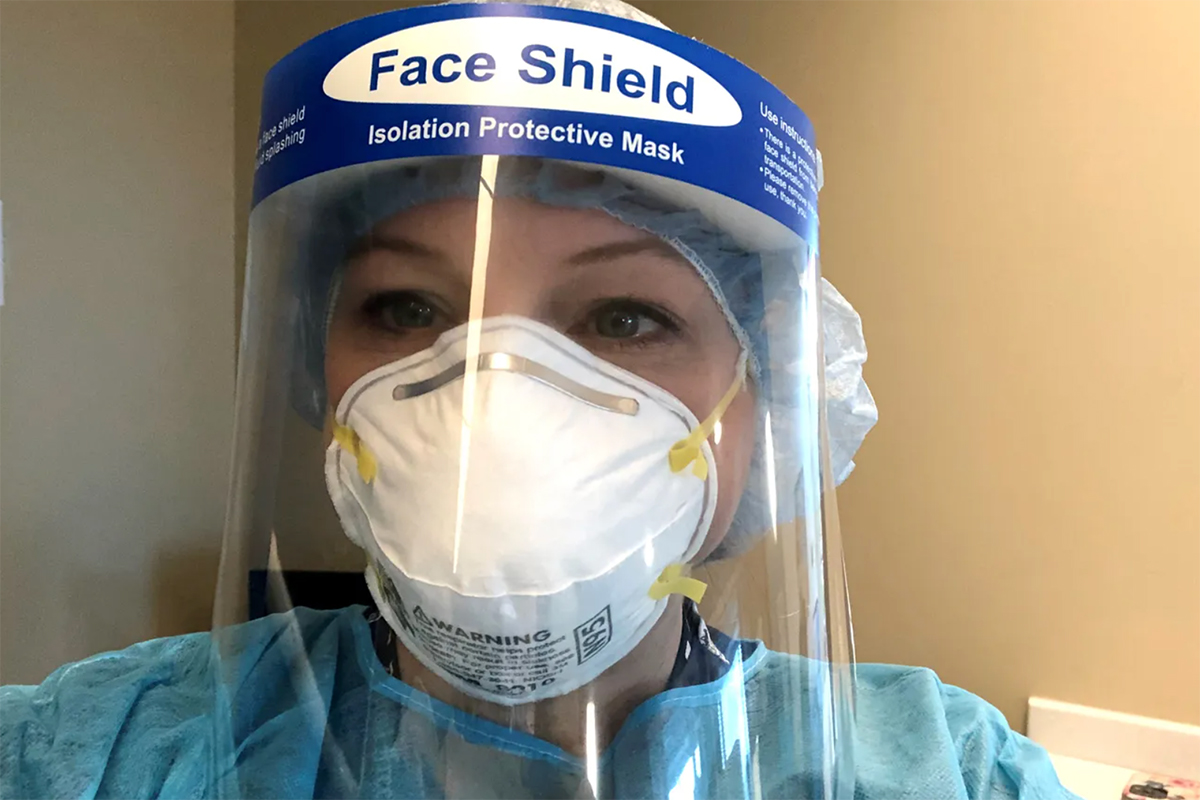 Detroit Free Press reporter Kristen Jordan Shamus wears full PPE as she works inside the COVID-19 recovery unit in Grand Rapids.(Photo by Mandi Wright/Detroit Free Press)
Despite what your Facebook friend might have posted, no microchip was implanted in my arm. Even if your second-cousin-twice-removed wrote on Twitter that the coronavirus vaccines prime people to turn into zombies during the pending apocalypse, I can assure you no zombification has occurred or will occur.
These vaccines are going through the same rigorous, careful reviews that other vaccines have undergone. Vaccines have had a huge impact on public health, eradicating smallpox and polio in the United States, all but eliminating measles and protecting people from life-threatening illnesses like whooping cough and tetanus.  
When it's your turn to get a COVID-19 vaccine, get it. You don't want to die the way my father did. Even if you survive, you don't want to suffer the long-term effects of this virus that many Michiganders continue to feel months after they've recovered from the acute infection. 
But even beyond protecting yourself, get the vaccine to help humankind.
Get it because you want kids to return to in-person learning.
Get it because you want someone's grandmother living with dementia in a nursing home to be able to see her children and grandchildren again.
Get it because too many workers in the restaurant industry and in small businesses are out of work.
Get it because health care workers are exhausted and don't want to be the last faces people see before they die. 
Get it because it's the right thing to do. 
Kristen Jordan Shamus is an award-winning health reporter for the Detroit Free Press. She can be reached at kshamus@freepress.com. Follow her on Twitter @kristenshamus.