How Michigan hospitals and businesses try to keep workers happy, healthy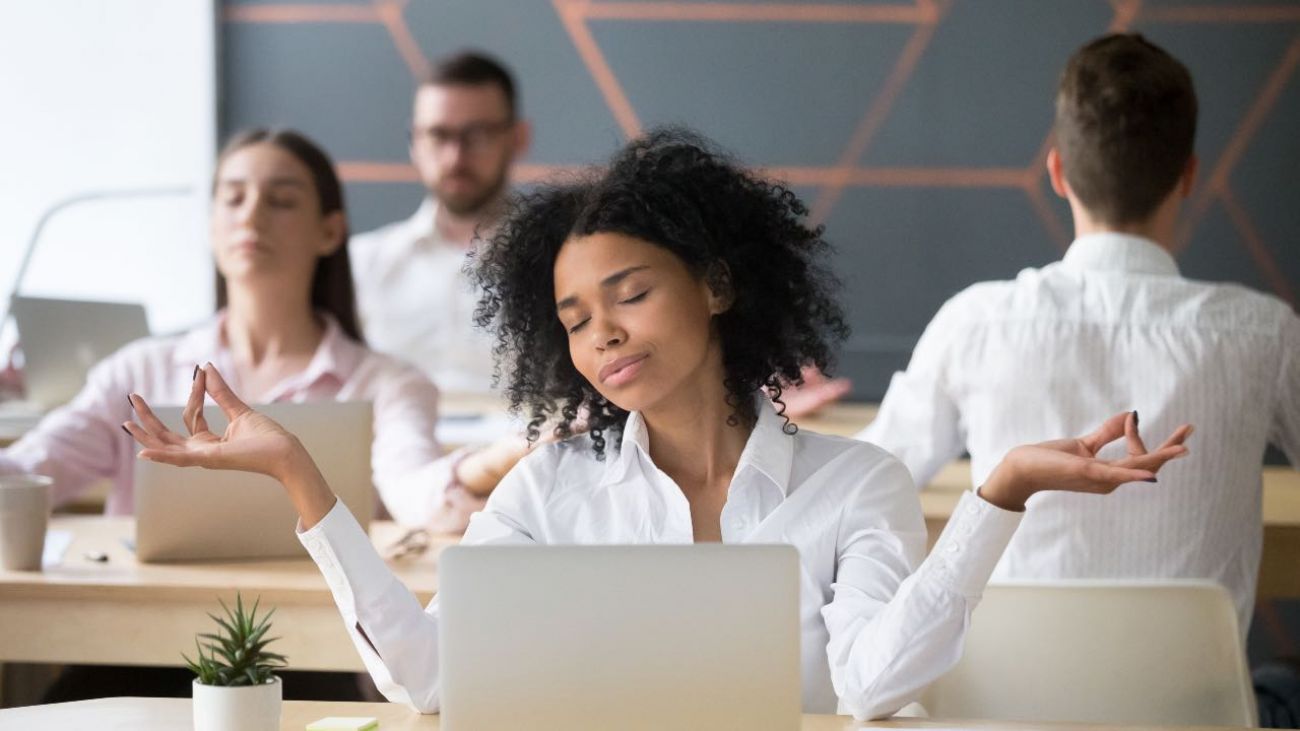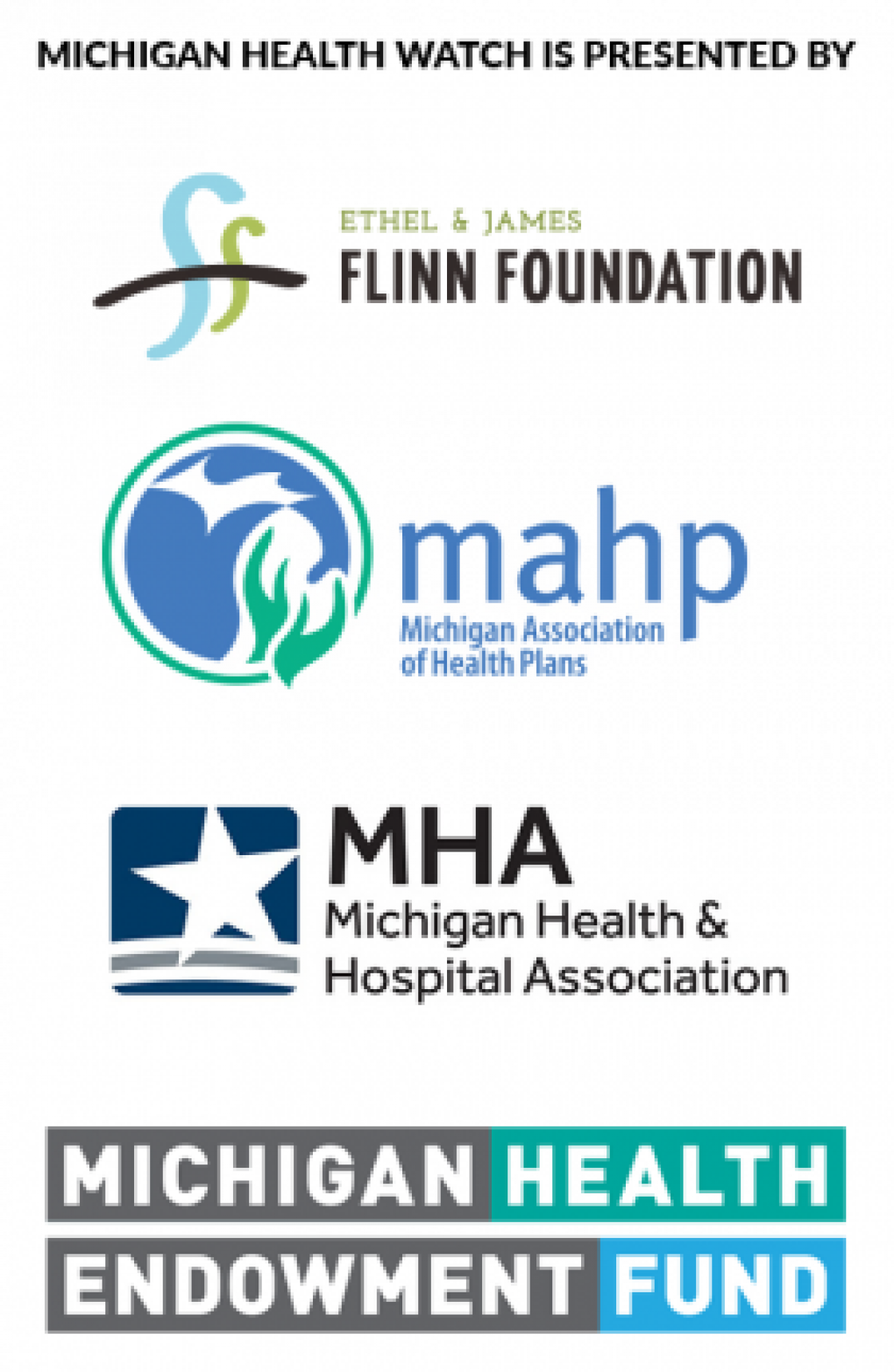 Cameron Williams wasn't expecting any surprises when he showed up for a wellness screening through his employer, Detroit-based Quicken Loans, in the summer of 2017. He was 31 years old and not feeling at all sick. His life changed when the nurse told him his blood pressure was extremely elevated, and immediately called for an ambulance.
Williams learned he had stage 5 chronic kidney disease, and was nearing kidney failure. Both of Williams' parents were out of the country. As he was thrown into the chaos of a life-threatening health condition, he turned to the people that he had come to rely on every day— his work colleagues.
"I reached out to my team leader," Williams recalled. "Immediately there was a flurry of phone calls and messages. They were really there for me while I was alone and going through all of this."
As he prepared for a kidney transplant, his Quicken Loans colleagues plowed away obstacles. They made sure there wasn't a gap in his pay while he was off work, and they put together a work-from-home arrangement so he could address ongoing medical needs while returning to his role as a team leader in licensing and compliance.
"They gave me a focus, grounding and a team of people that was just positive energy," Williams said.
Over the next year and a half, he said he received continuous support from the company beyond the minimum he needed to stay on the job. "When I felt down at my lowest health moment, they were sending cards and coloring books and things to keep my mind active," Williams said.
The generous response Williams received at Quicken Loans is emblematic of a more humane and farsighted attitude toward employee wellness that leading employers promote in Michigan. That includes attention to aspects of employee well-being that cross traditional work-life boundaries.
According to the Marsh & McLennan Agency, which provides insurance and risk management to midsize companies, 83 percent of Michigan employers had some form of well-being initiatives in 2019. Most of these companies also provide financial and mental-health support programs.
National surveys show growth in wellness programs. In 2012, the RAND Workplace Wellness Programs Study concluded that about half of businesses with at least 50 workers had a health or wellness program. That number rose to more than 90 percent among the nation's largest employers, those with more than 50,000 workers.
According to a separate survey, by the U.S. Centers for Disease Control and Prevention, 68.7 percent of U.S. companies with more than 500 workers in 2017 offered workers a health-risk assessment (a questionnaire on health behaviors). That number goes down to 25.5 percent when all worksites were considered.
The rise in wellness programs has spawned growth in the industry that provides those services. The global corporate wellness market was valued at $53.6 billion in 2018 with the industry expected to reach nearly $100 billion by 2027.
Beyond the c-suite
Workplace wellness dates to the post-World War II period, when businesses began to offer fitness programs to company executives as a fringe benefit. In the mid-1970s, programs expanded beyond the c-suite to employees at all levels, and broadened beyond fitness; recognition that employee health was linked to a company's fiscal health, directly through health care costs, and indirectly through increased productivity.
Today, wellness programs focus heavily on illness prevention and screening and management of chronic conditions like obesity, diabetes and heart disease that can raise costs and lower productivity. Many also address behavioral risks such as smoking or a sedentary lifestyle.
Less certain is the estimated benefit, or return on investment (ROI), for such programs. One widely cited study by the International Foundation of Employee Benefit Plans found up to a three-fold savings for every dollar spent on wellness. But another review, the Illinois Workplace Wellness Study, found no return on investment. Yet another showed an increase in self-reported healthy behaviors among workers but no appreciable improvement in health measures, such as improved blood sugar.
Whatever the research, companies tend to believe that wellness programs will at least reduce their healthcare costs. Based on that optimism, wellness has evolved to include initiatives outside the framework of traditional programs, including smoking cessation, weight loss and stress management.
Companies say they provide more than a benefits package; they are trying to create an atmosphere that is familylike, though details can vary from company to company. Business officials interviewed by Bridge acknowledge that a happy and healthy workforce is good for their bottom line, but they push back on attaching an ROI figure to wellness, saying that is not the driving force for such programs.
Hospitals lead the way
According to the CDC study, less than half of all U.S. employers (46.1 percent) provide a workplace wellness program, but that number rises to 62.2 percent among hospitals. Which makes a certain sense.
For an organization whose mission is to deliver quality healthcare, a sick workforce represents a danger to patients and a conflict in core values. That was the drive behind the wellness program at metro Detroit's Henry Ford Health System, installed by then-CEO Nancy Schlichting in 2002.
The company was going through a financial turnaround at that time. Though cost cutting and improvements to patient care were the centerpieces of that effort, Schlichting said she couldn't ignore the fact that employees weren't looking so good.
"I was very worried about the health of our employees, because health care workers tend to, actually, not take very good care of themselves," Schlichting said in a 2019 interview.
The move made sense financially, too. "When you have employees who are sick, it affects their ability to work, and increases health benefit costs," Schlichting said. But she said it was also a values decision.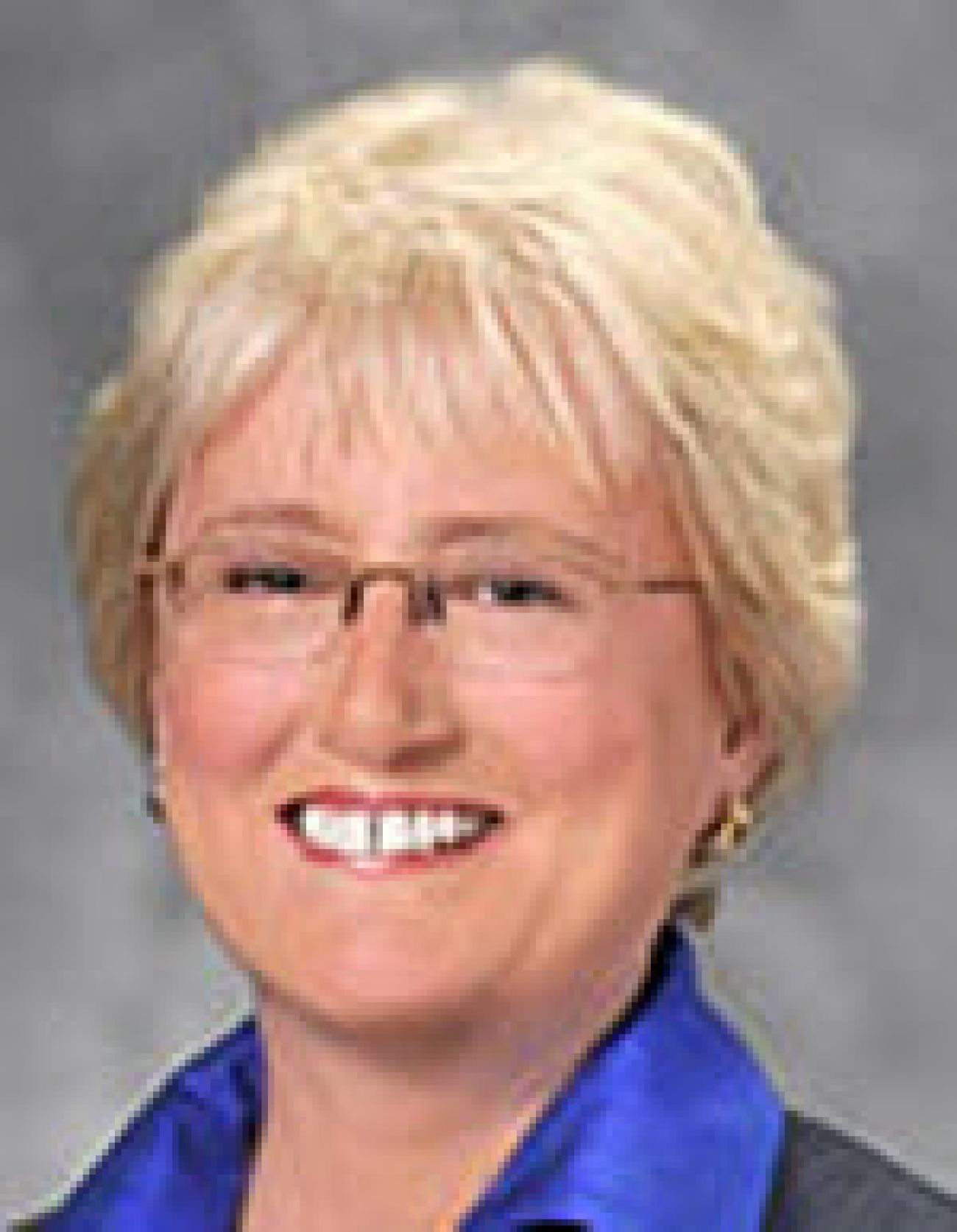 "There was nothing that made me happier as CEO than when employees and physicians told me it was the best place they ever worked," Schlichting said.
"When people are happy at work and believe their leaders care about them, they go through fire to make the organization successful... They knew I cared about them, as individuals, and felt my fundamental job as CEO was to create a great environment where each person could reach their full potential."
Physician heal thyself
It may seem counterintuitive that people who work at hospitals struggle with their health. But it's long been known to veterans in the field.
"We know that in health care traditionally our workforce has been just as unhealthy, and in some instances even more unhealthy, than the population at large," said Brian Peters, CEO of the Michigan Hospital Association. "That points to a real need for healthcare leaders to focus on their workforce, just like any other employer has to focus on employee wellness — it's even more important in health care."
Peters said the industry's focus on employee health has never been sharper.
"If you think about it, particularly with frontline caregivers, they work in incredibly stressful jobs," he said. "Every day you show up to work, individuals' lives are on the line. The high stress environment creates opportunity for emotional, physical and psychological stress."
Dr. Kathy Stepien, a board-certified pediatrician in Seattle and director of The Institute for Physician Wellness, said doctors are being pushed to work harder with less time and fewer resources.
"The healthcare delivery model is so broken and puts physicians in a position that's not sustainable," she said. "And it depends on physicians' desire to do more even when they don't have the ability to do more.
"They're going to be there when their patients need them. That's who we are."
The rate of physician burnout in any given year consistently hovered around 50 percent. In a three-year study published in Mayo Clinic Proceedings, physicians with at least one symptom of burnout dropped from 54.4 percent to 43.9 percent by 2017. Though that trend is hopeful, even the reduced rates are concerning for hospitals, where the cost to replace a physician can run between $500,000 and $1 million, according to a 2017 report in JAMA Internal Medicine.
Stepien said interventions to help doctors can include yoga and meditation classes. But if they're not backed by deeper, structural efforts, such as soliciting physician feedback and following through on improvements, they can backfire.
"Yoga and meditation are wonderful," Stepien said. "But when it's prescribed to somebody as a band-aid rather than solutions at a deeper level, it can be met with anger and frustration."
For companies outside the health care industry, the same principles apply, including trying to implement a culture that empowers workers to combat stress and burnout.
Gretchen Spreitzer, professor of management and organizations at the University of Michigan Ross School of Business, works with executives who want to create positive organizations. These companies, she said, make employees "feel like they are working as part of a higher purpose," and provide better work experiences.
Even then, she said, these principles won't do much good if the company "treats them poorly in terms of culture."
Numbers and money follow
Quicken Loans has a relatively young workplace wellness program, beginning around 2012. But Mike Malloy, who carries the title of Chief People Officer, said Quicken has been all in on the effort from the start.
"The focus on doing the right thing, the focus on taking care of the team member with good pay, with industry leading benefits, has been the fabric of the company for many years before 2012," Malloy said.
Quicken has been on the list of the Nation's Best and Brightest in Wellness, put out by the National Association for Business Resources, every year since 2015, and has been a Michigan Best and Brightest in Wellness list for eight consecutive years.
When asked about ROI on wellness, Malloy rejected that the company's efforts are motivated by profits, citing the company's often recited guiding principles, known as "Isms," including that "Numbers and money follow; they do not lead."
Across the state, another Michigan Best and Brightest company, Bell's Brewery in Comstock near Kalamazoo, echoes similar principles. Carmen Johnson, Bell's benefits and payroll manager, rattled off wellness initiatives that include health screenings, mobile health apps, fitness classes, success coaching and coverage for alternative medical treatments like acupuncture and reflexology.
The company has sports leagues, nutritional counseling, paid volunteer days and an annual wellness fair.
Johnson said she has no idea what financial return Bell's gets on its investment in employee wellness. "We haven't targeted a specific ROI. We want to be a great place to work and have happy employees," Johnson said.
Like Cameron Williams, the Quicken Loans employee, Johnson describes the Bell's workplace in familial terms. "We definitely use the term family around here," she said, a claim echoed by some current and former employees on websites such as Glassdoor.
She said communication and feedback from employees is a key factor in the Bell's wellness culture.
That can lead in unexpected directions. For example, employees had requested a community garden for some time, and one was created at Bell's in 2019,
"Employees who haven't participated in a wellness program before," she said, "found that was kind of their niche."
We're not just a news organization, we're also your neighbors
We've been there for you with daily Michigan COVID-19 news; reporting on the emergence of the virus, daily numbers with our tracker and dashboard, exploding unemployment, and we finally were able to report on mass vaccine distribution. We report because the news impacts all of us. Will you please donate and help us reach our goal of 15,000 members in 2021?