Michigan Health Watch is made possible by generous financial support from the Michigan Health Endowment Fund, the Michigan Association of Health Plans, and the Michigan Health and Hospital Association. The monthly mental health special report is made possible by generous financial support of the Ethel & James Flinn Foundation. Please visit the Michigan Health Watch 'About' page for more information.
In its fight against a sexually-transmitted human papillomavirus, or HPV, Michigan's health department is hoping to recruit a surprising ally: dentists.
While common and generally not life-threatening, HPV also can trigger a host of cancers, and rates are rising: 43,371 cancers were associated with the virus in the United States in 2015, up from 30,115 in 1999, according to a report in August by the U.S. Centers for Disease Control and Prevention. 
Among those cancers, oropharyngeal squamous cell carcinoma —  cancer in the soft palate, the side and back of the throat, the tonsils and the back of the tongue — has become the most common. In Michigan, about 620 cases those types of cancers are registered each year, according to another CDC report. 
Because dentists are often the first to spot the telltale mouth lesions, and other markers of such cancers, the state has reached out to dental professionals to encourage the controversial HPV vaccine among their patients.
As it turns out, it's not an easy sell.
As a first step in understanding how to raise awareness, state health officials last year sent out 5,000 surveys to dental offices in Michigan to assess their knowledge of the virus and how often they discussed HPV prevention with patients.
The feedback was startling, said Susan Deming, an early childhood oral health specialist for the Michigan Department of Health and Human Services.
Some dentists said the conversations are just too awkward. Two-thirds of the 1,656 Michigan dental professionals who responded said they're uncomfortable or not sure they want to discuss HPV. Among the comments:
"Patients and parents will be offended."  
"Prevention should be abstinence and monogamy." 
"We are NOT doctors or gynecologists." 
"It's a venereal disease."
The last comment made Deming shake her head because she said it underscores a limited understanding of the virus that doesn't acknowledge it causes cancer.
Doctors now know that HPV is the most common sexually transmitted infection. It can cause genital warts. Most times, it causes no symptoms at all.
But because of the cancers it can trigger, the CDC recommends the first of a two-dose vaccine be given to 11- and 12-year-olds. For young adults who missed the vaccines, "catch-up" vaccines are recommended through age 26 under expanded recommendations released in June by the CDC's Advisory Committee on Immunization Practices, or ACIP. 
ACIP went a step further, too. It encouraged doctors to discuss the individual benefits of the catch-up vaccine with older patients, depending on their risk factors. Patients in long-term, mutually monogamous sexual relationships are not likely to acquire a new HPV infection.
Susan Deming, a longtime dental hygienist, is leading state efforts to enlist Michigan's dental offices in boosting HPV vaccination rates. (Courtesy photo)
Fewer than half of Michigan's 13 to 17 years old — 44.5 percent among girls and 41.5 percent among boys — were fully vaccinated as of March against HPV, according to state health officials, even though the vaccine is most effective before a person's first sexual encounter. 
The rates nationally aren't much higher: 49 percent of U.S. teens are vaccinated, according to the CDC. Many parents don't vaccinate their children because of concerns that doing so at such a young age would encourage sexual activity. A Johns Hopkins University study from last year found that even more parents skip the vaccine because of safety fears or because they don't believe it is necessary.
The way Deming sees it, dentists are often the first to spot the telltale lesions and other signs of oropharyngeal during a dental exam cancer, so why can't they be cheerleaders in prevention?
Yet most respondents — more than 4 in 5, don't routinely discuss the HPV vaccine, she said.
Combined with a lack of understanding, "they're afraid of ticking people off," said Deming.
"Most Americans have been exposed to HPV… Most Americans are going to get married. Most Americans are going to engage in sexual activity," said Terri Adams, who leads the state's immunization section. "Just like a bike helmet and seatbelt, we want protection before the accident happens."
State officials plan to redo the survey, this time addressing it to dental hygienists because hygienists may have more time during a dental appointment to discuss HPV, said Deming, who also is a dental hygienist.
'Out of the blue'
Matt Robinson was a 58-year-old triathlete in 2017 when a doctor delivered the diagnosis behind Robinson's headaches and strange lump on his tongue.
Robinson didn't hear the letters "HPV" right away, or the fact that oropharyngeal cancer associated with HPV is highly treatable when it's caught early. 
What registered was "cancer."
"It was out of the blue," said Robinson of Chelsea.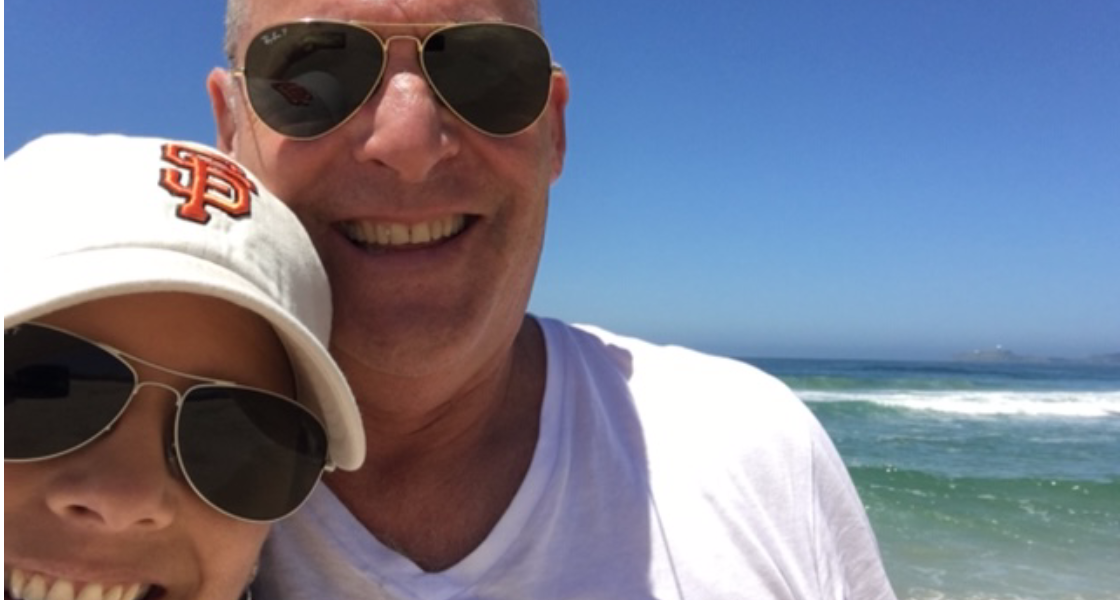 Heather and Matt Robinson vaccinated their children against HPV when they were teens. In 2017, Matt, a Chelsea triathlete, was diagnosed with HPV-associated oropharyngeal cancer. (Courtesy photo)
Robinson began his seven-week regimen of chemo by riding his bike on the 26-mile round trip to treatment, but exhaustion, illness and infection ultimately forced him into the hospital and a long recovery with a feeding tube.
He's cancer-free now. His sense of taste is returning. So is his strength.
He's also a new grandfather of twins and a vocal advocate for the HPV vaccine among friends and acquaintances. A former sales manager, his pitch to friends and family is simple. 
"You've got to get your kid vaccinated, and here's why: cancer," he said.
Cases like Robinson's come as no surprise to folks like Dr. Jeffery Johnston, who said he identified cancer in a dozen patients over his more than 30-year career as a periodontist and an adjunct clinical assistant professor at the University of Michigan's School of Dentistry.
"When I was in dental school, the typical oral cancer patients was an 80-year-old guy ‒ unshaven, alcohol and no teeth," he said.
That's because smoking was once more closely tied to oral cancers. Likewise, HPV once was most closely linked to cervical cancers, and the vaccine primarily encouraged for girls.
Now Johnston, senior vice president and chief science officer of Delta Dental Plan of Michigan, Indiana and Ohio, is working with Michigan state health officials to standardize oral screening among Michigan's dentists and boost awareness about the link between HPV and cancers. 
Dentists play a critical role in the health of the entire person, he said: "Our abbreviations are DDS — doctor of dental surgery, not TM as in 'tooth mechanic.'"
He said he was "stunned" at the responses from dentists who said discussing HPV was outside their scope of practice.
"My response is 'No, doctor, that is within your scope. We are physicians of the mouth, we have to act like it," he said.
Saving lives
Many dentists in the survey said they were encouraged to learn more about HPV and talk with patients about the vaccination. One wrote:
"Risks of oral cancer and HPV vaccine are not part of my typical health review with patients. But after this survey I realize it should be and can put into our health review-oral exam discussion."
At the Kalamazoo Family Health Center, VanSlambrouck is going a step further. Beginning this month, staff who make phone calls to confirm dental appointments for adolescents and teenagers also will let the parents know about the availability of HPV vaccinations.
"If the parent wants to move forward with it, a medical assistant would administer the vaccination while the patient is still in the chair," VanSlambrouck said.
The office will track outcomes periodically to see if it can bump up vaccine rates by saving parents a trip to the doctor for another vaccine and sorting out time off work and transportation.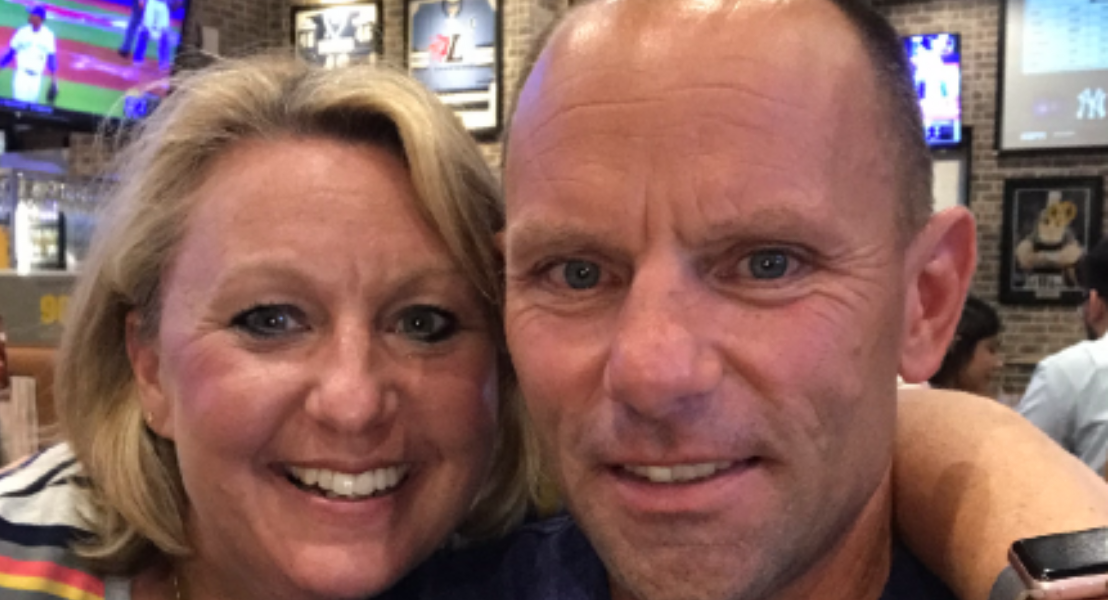 Jenn Nagy, here with her husband Todd, was working with the American Cancer Society when she was diagnosed with HPV- associated cervical cancer. (Courtesy photo)
Efforts like that may save lives, said Jenn Nagy, a health systems manager at the American Cancer Society's Southfield office. Even as she worked to boost prevention and screening efforts 11 years ago, Nagy was diagnosed with HPV-related cervical cancer.
She remembers pulling away from the doctor's office on a brilliant July day with her new husband, Todd. His hand wound tightly around hers as she fought back tears in the passenger seat of his Chevy Silverado. The cancer would prevent them from having children.
"The sadness – it felt overwhelming," she said.
Nagy, now 43, calls it "mind-boggling" that a parent would skip a vaccination against such a preventable cancer.
"If we had a breast cancer vaccination right now, moms and dads would be lining their daughters up for the vaccination," she said.
It's that kind of shift in focus — from sexual activity that spreads HPV to the cancer it causes — that may make the difference for reluctant parents and professionals, said Delta Dental's Johnston.
"I don't think it's deceptive. We're getting to the point. 'We're doing this to prevent your son and daughter from getting cancer,'" he said. "We can save lives with this."