Michigan doctors found a huge spike in eating disorders during COVID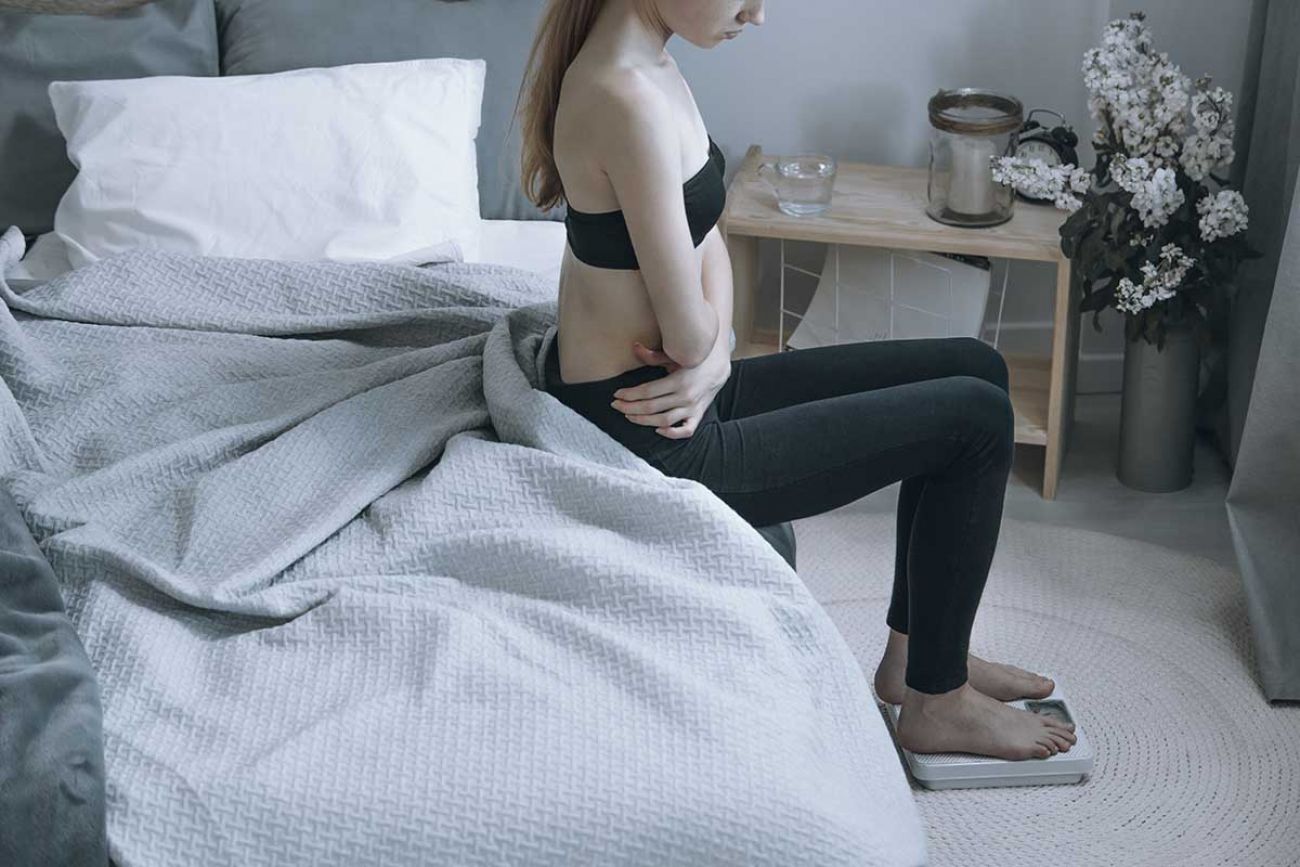 When life spiraled chaotically last year, eating disorders increased among youth, according to some experts. (Shutterstock)
As COVID-19 isolated children and teens and shattered routines, eating disorders rose significantly in Michigan, according to new research and interviews with specialists.
While statewide numbers are not available, spikes were noted in multiple regions, including a hospital study where inpatient admissions for the most serious cases more than doubled during the pandemic.
These are young people whose disorders had spiraled so out of control their bodies had "gone into starvation mode" — their heart rate slowed and blood pressure plummeted, Dr. Terrill Bravender, one of the report's authors and chief of adolescent medicine at the University of Michigan's C.S. Mott Children's Hospital, told Bridge Michigan.
"These really are the sickest of the sick of those who are dealing with eating disorders."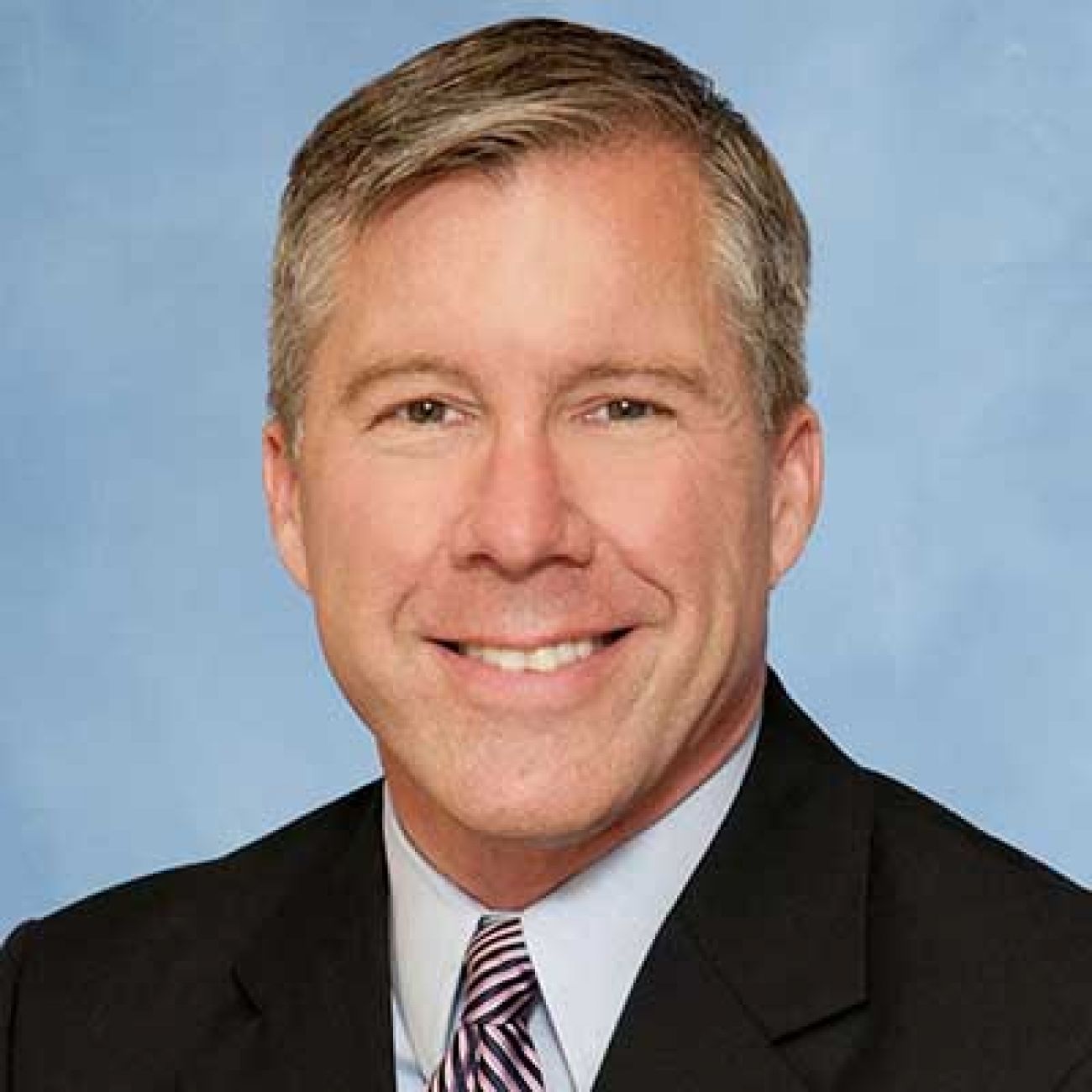 Eating disorders were so severe that some young patients had sent their bodies into "starvation mode," said Dr. Terrill Bravender, chief of adolescent medicine at University of Michigan's C.S. Mott Children's Hospital. (Courtesy photo)
Over a 12-month period ending in March, 125 young people aged 10 to 23 were admitted to Michigan Medicine with eating disorders, with the highest numbers in the final three months, according to a pre-publication version of a peer-reviewed study for the medical journal Pediatrics.
Related:
That's more than double the mean of 56 admissions a year over the previous three years. More than 90 percent of the patients were female, with an average age of 15.
Similar surges in eating disorders have been noted in the United Kingdom, and in other parts of the United States, underscoring the profound impact COVID exerted in upending everyday routines and social connections.
"Patients would describe being home, not being able to see their friends, not being able to go to school, not being able to participate in their normal daily activities — not in sports, not in clubs, not doing anything — and became much more self-centered focused," Bravender said.
Psychologist Adelle Cadieux saw it among her young patients in Grand Rapids at Spectrum Health's Helen DeVos Children's Hospital.
"During the pandemic, a lot of people (posted on social media): 'Look at these creative things that I've been trying to do to to keep busy," and 'I made this' and 'I learned how to knit,' or 'I picked up the guitar,' — all of these things that people were doing to be creative and they were all positive," she said.
But others began to question themselves, feeling further isolated as they saw people on social media appearing to better cope, she said.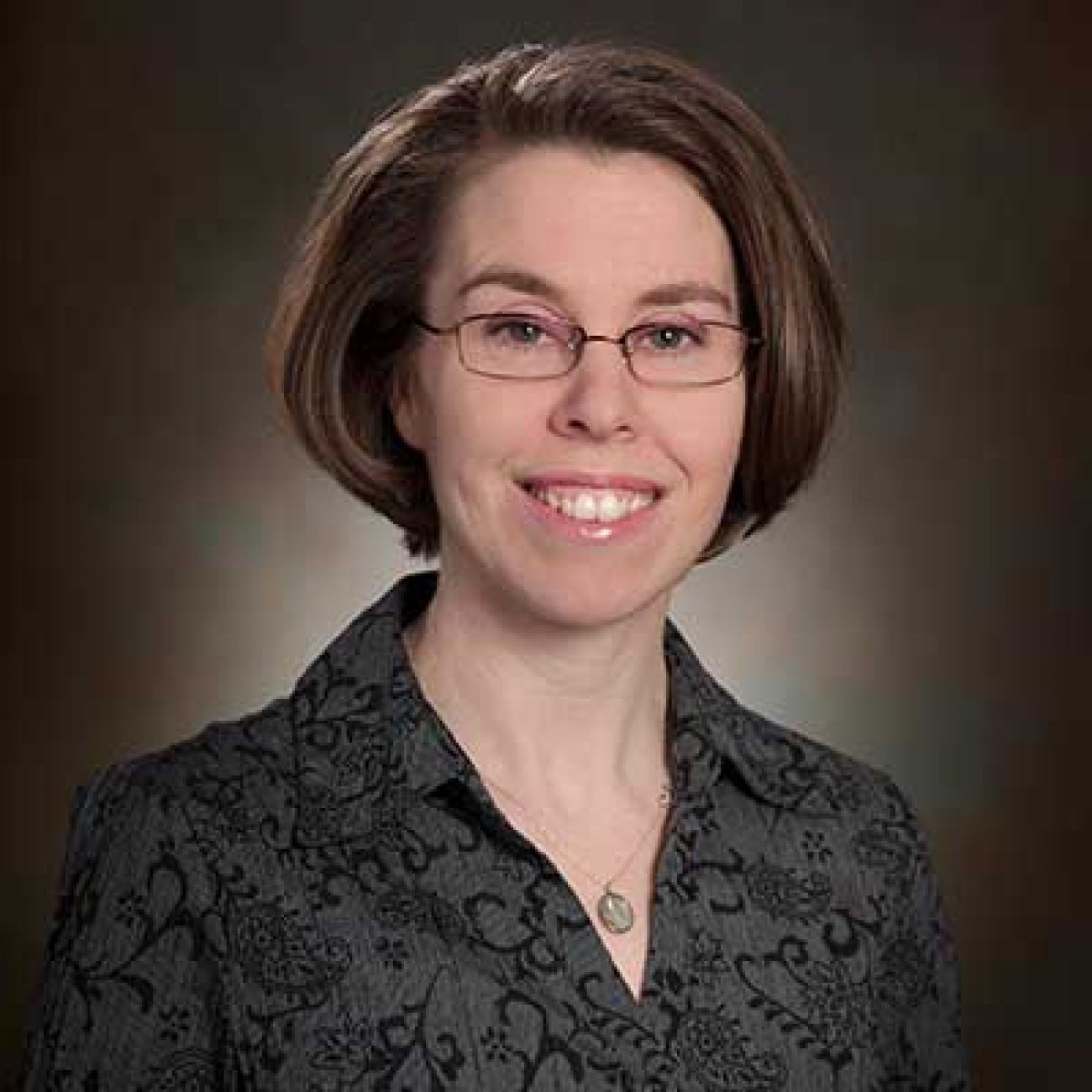 Some people appeared on social media to cope well during the pandemic; it made others wonder what was wrong with them, said Spectrum Health psychologist Adelle Cadieux. (Courtesy photo)
What they did not see as they scrolled through their phones were kids, like many of them, sharing thoughts like, "I had the most boring day" or "I sat in my room all day" or "I just want to cry," according to Cadieux.
"Not as many people share those true feelings… We start questioning ourselves: 'Wow, everybody else is doing so great. What's wrong with me that I'm the one that's feeling lonely?'"
Bravender of U-M said some young patients worried about weight gain as COVID shut down sports and sent them off the playing fields and courts.
"Other people described having to look at themselves on Zoom all day and were worried about what they look like," he said.
Representatives from several hospitals told Bridge their facilities don't automatically track such numbers or they didn't see a significant increase.
But Beaumont Health in southeast Michigan added 343 patients ages 23 and under to its outpatient clinic over roughly the same period reviewed by U-M. That marked a 75-percent increase in clinic patients over the same period in 2019.
Dr. Jaime Taylor, who runs Beaumont's Hough Center Adolescent Health Eating Disorders Clinic in Troy, said she's hesitant to cite a cause without a closer look at the data.
But most young patients she's seen since COVID began their meetings with her using words like, "At the beginning of the pandemic...' or 'At the beginning of lockdown...," she said.
"And if they don't start with that phrase, they usually start with 'When we returned to school in person...,'" she said.
While explanations for eating disorders can be complicated, stressful life events can trigger the disorders as people, suddenly feeling helpless, adrift and disconnected try to regain control where they can, becoming "hyper focused" on calorie intake and activity, Taylor said.
And because so many people during the pandemic had less structured schedules, "they could miss two meals without any people noticing because they were sleeping through them," she said.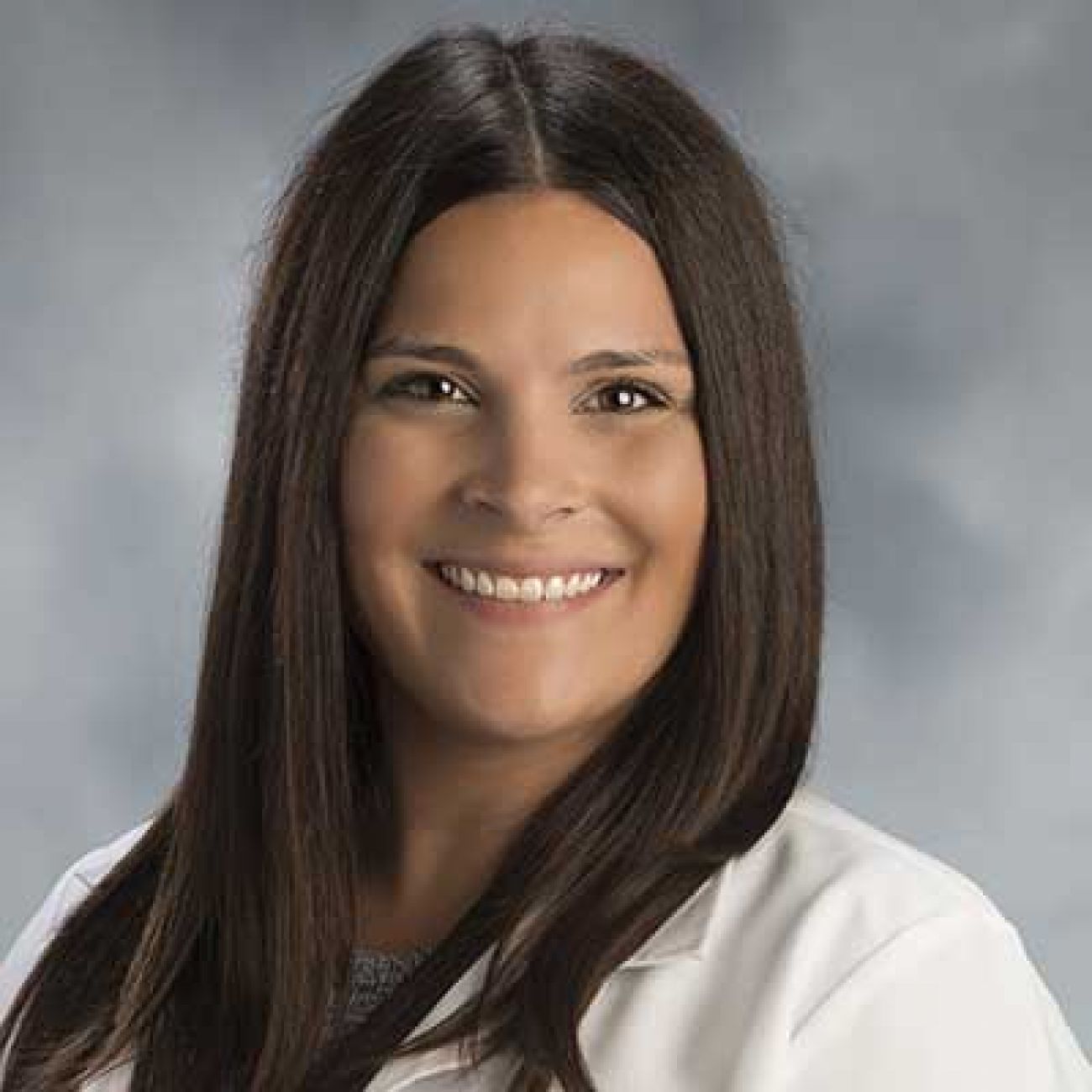 Young people with eating disorders told Dr. Jaime Taylor of Beaumont Health of disrupted routines, disconnected friends and isolation. (Courtesy photo)
People with eating disorders have a distorted view of their bodies.
"It seems easy enough to tell somebody, 'You're wasting away, you need to eat more.' But in the case of anorexia nervosa, they are unable to see how sick they are," Taylor said.
Bravender said that actions taken to curb the spread of COVID, such as college campuses that sent students home during a surge, may have helped alert families to the struggles of a loved one. Some students returned home from dorm rooms, and parents, startled at their children's weight loss, sent them to the hospital, Bravender said.
Remote work schedules also helped in some cases. Taylor noted that parents of children with preexisting eating disorders were able to spend more time at home to support them.
How to identify an eating disorder and take action
If you suspect you or someone you know suffers from an eating disorder, take action immediately.
For information on eating disorders: The National Eating Disorders Association, at www.nationaleatingdisorders.org, can be reached at 800-931-2237 in limited hours, or you can get help in a crisis 24/7 by texting NEDA to 741741. NEDA also has an online chat option.
Know the physical signs of an eating disorder. They include:

Significant fluctuations in weight
Stomach pain
Changes in bowel habits or menstrual regularity
Dizziness, weakness, fatigue, fainting
Changes in skin and hair
Acid-related dental problems connected with bulimia

Know some of the behavioral or mental health warning signs of eating disorders:

A preoccupation with weight, food, dieting, calories and carbohydrates
A preoccupation with body image
Significantly restricting whole categories of food, and withdrawing from social eating activities.
Compulsive or excessive exercising
Wanting to eat alone or in secret
Repeatedly weighing oneself

Realize there is no eating disorder stereotype, and a loved one's physical appearance does not necessarily measure the presence or severity of an eating disorder.
Act immediately to make sure your loved one gets a full medical evaluation by a specialist.
Be vigilant for signs of medical complications and suicidal ideation.
Trust your intuition. Advocate for more diagnostics when you feel that something is wrong.
Expect hesitation from your loved one.
Allow them time off school, work and other activities.
Be vigilant on how it might be affecting others, too. Eating disorders can have a ripple effect in a family, including siblings.
Expect ups and downs. Thoughts and behaviors may persist long after eating and weight are stabilized.
Sources: National Eating Disorders Association, Cleveland Clinic, Mayo Clinic, The Priory Group
We're not just a news organization, we're also your neighbors
We've been there for you with daily Michigan COVID-19 news; reporting on the emergence of the virus, daily numbers with our tracker and dashboard, exploding unemployment, and we finally were able to report on mass vaccine distribution. We report because the news impacts all of us. Will you please donate and help us reach our goal of 15,000 members in 2021?