Michigan is obese, unhealthy and dying young. And that's costing billions.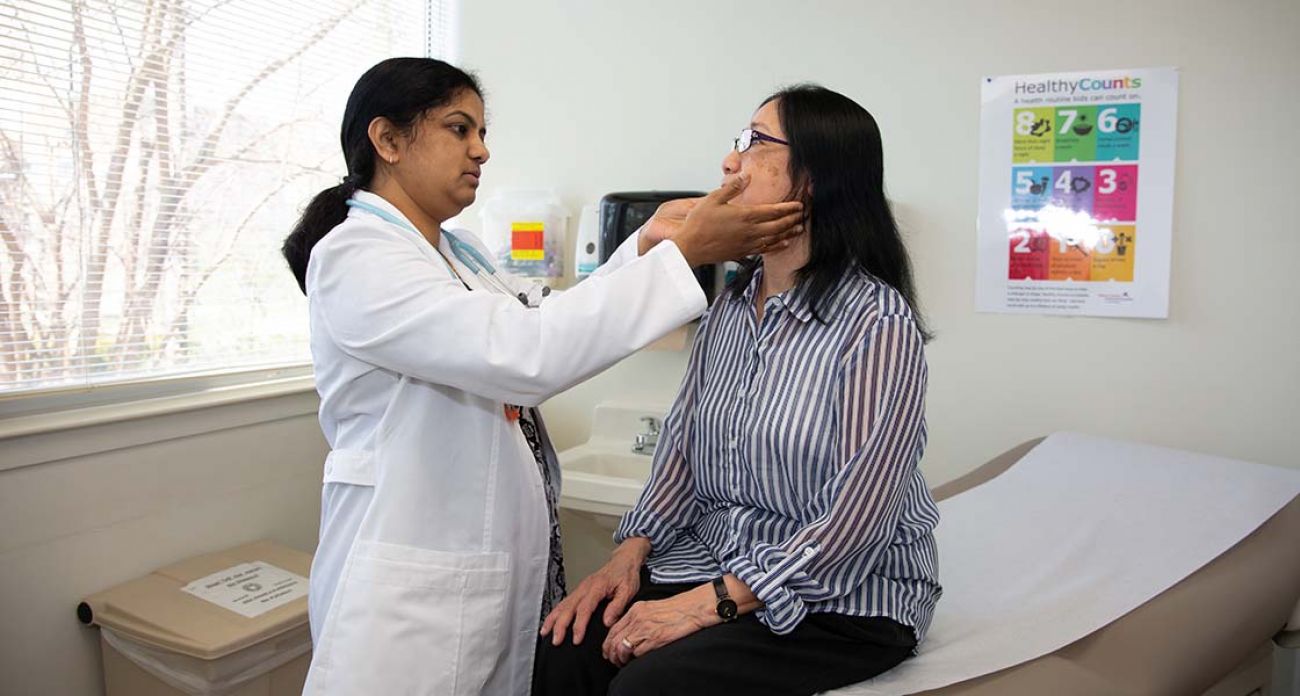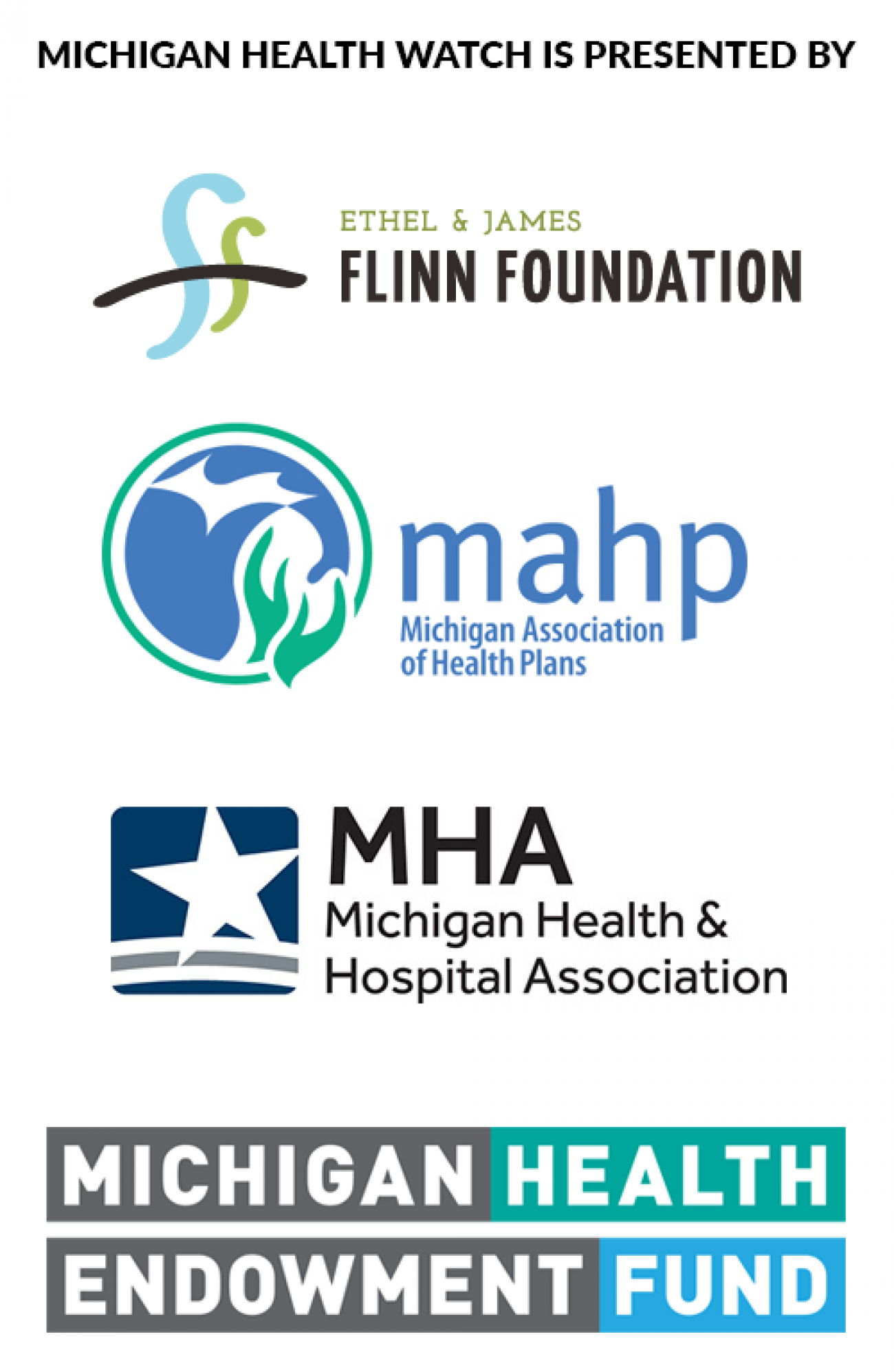 Blessed with abundant water, beaches, hiking trails, bike paths and locally grown fruits and vegetables, Michigan has all the makings of a healthy and fit state.
But look closer and the reality is grim: All too often, in much of the state, residents can't do a simple push-up or walk 2 miles. We smoke more, have more cases of diabetes and die earlier than the national average.
"We're cheating ourselves on how long we're going to live," said Eric Lupher, president of the nonpartisan Citizens Research Council of Michigan, which studied the state's overall health in 2018. "It's kind of the antithesis of 'Pure Michigan.'"
It's a puzzling situation that has persisted for decades, even though Michigan has better access to primary care doctors, hospitals and insurance than the rest of the country: The state ranked 34th in overall health in 2018 compared to 35th in 1990, according to annual rankings from the United Health Foundation, a Minnesota-based nonprofit that works to improve public health.
Today, Bridge Magazine debuts Michigan Health Watch, a thrice-monthly report on issues relating to public health and policy, including mental health and the $3.5 trillion healthcare industry.
It's an important topic that touches all walks of life, from insurance and Medicaid to hospital safety, infant mortality and the opioid crisis.
Coverage begins with a relatively straightforward question: How is Michigan doing on key metrics of health? The answer: Not well at all.
Michigan's health
The United Health Foundation ranks Michigan 34th nationally among states in overall health that measure factors like smoking, access to care and life expectancy. But differences within the state are profound. Many urban areas and those in northern Michigan, for instance, have far lower life expectancy rates than suburban areas. Click on a county to see how it compares to the state average in health factors, behaviors and outcomes.
Michigan has higher rates of obesity, more inactive adults than the nation as a whole, as well as higher poverty, which has long been tied to poor health.
According to the United Health Foundation's 2018 rankings, Michigan:
Has the 13

th highest rate of smoking and cancer deaths and 8th highest rate of cardiovascular deaths. Smoking alone costs the U.S. an estimated $170 billion annually in direct health care costs.

Is 16

th in deaths before age 75, considered premature death. Its rate of premature deaths is 9 percent higher than the national average and 43 percent higher than Minnesota, which has the lowest rate nationwide.

Has the 18

th highest rate of obesity and a correspondingly high rate of diabetes, a disease that costs an estimated $7,900 a year in medical care per patient, double the cost for someone of healthy weight.
Michigan and its Midwest neighbors, Ohio and Indiana, were in the bottom third in the nation in overall health along with states in the deep South, which have even higher poverty rates.
But even within Michigan, there are stark differences in health. On average, residents of urban areas and rural ones are in worse health than those in suburbs. Experts say that's because stressors such as poverty and violent crime drag down life expectancy averages in Detroit, Flint and other poor cities, while access to care is a huge barrier in rural areas
Plenty of doctors – and ills to treat
All of this contrasts with Michigan's health advantages: It has one of the lowest rates of uninsured residents and an above-average number of doctors and mental health providers.
In Michigan, there are 201 primary care doctors for every 100,000 residents – sixth-highest in the country and 28 percent higher than the national average of 157 doctors, according to the United Health Foundation.
But Michigan spends comparatively little on health education, vaccinations and screenings: $58 per person for public health, below the $86 per person national average, and 41st overall, according to UHF.
In 2017, the most recent year for which figures are available, Michigan spent $300 million on public health, 16 percent less than 2004.
"We've just underinvested in our infrastructure for a long time and I don't just mean roads," said Marianne Udow-Phillips, director of the Center for Health and Research Transformation at the University of Michigan, a nonprofit that helps inform health research and policy in the state.
"Public health is part of our infrastructure and these are the results you get when you underinvest in these kinds of things."
Michigan ranks poorly
Compared to other states, Michigan ranks 34th in terms of health indicators and has higher rates of poor health behaviors and higher rates of poor health outcomes. All of this despite having a low rate of uninsured residents and above-average number of doctors.
Measure
Michigan
U.S.
Michigan's rank
Uninsured
5.3 %
8.7 %
8
Mental health providers
per 100,000 people
253
234.7
19
Primary care providers
per 100,000 people
200.6
156.7
9
Public health funding
(per capita)
$58
$86
41
Binge drinking
19.6 %
19 %
32
Obesity
32.3 %
31.3 %
32
Physically inactive*
27.2 %
25.6 %
29
Smoking
19.3 %
17.1 %
37
Diabetes
11 %
10.5 %
32
Low birthweight babies
8.5 %
8.2 %
30

Sexually transmitted disease

per 100,000 people

462.9
497.3
21
Premature death*
8,102
7,432
34
Note: Premature death is a measure of how many people die before age 75. Physically inactive is percent who reported in survey to have no physical activity outside of their job in past 30 days.
Source: United Health Foundation
States such as Minnesota show that innovative - and relatively inexpensive - preventive measures may make a difference.
Minnesota has invested in health promotion measures for more than a decade, with some evidence it's helped mitigate the obesity epidemic. At about $17 million a year, Minnesota's Statewide Health Improvement Program funds local initiatives to improve access to healthy foods at farmers markets and stores, ease access to hiking and biking and help employers improve worker health.
Though Minnesota's obesity rate rose slightly to 28.4 percent in 2017, it remained under the national rate of 30.1 percent and has the lowest rate in the Midwest. (Nearly 1 in 3 adult Michiganders, in contrast, are obese, 32.3 percent.)
"We have more work to do in our state," said Jan Malcolm, Minnesota's commissioner of health. "At the same time, … Minnesota is outperforming our neighbors."
In Michigan, more money and focus on public health – which new Gov. Gretchen Whitmer has promised – could help change the arc of the state's overall health, Udow-Phillips and others said.
As a candidate, Whitmer said she'd defend the state's Medicaid expansion, work to protect Michigan's water supply and spend more money on public health.
The role of money in health
If Steve Hall had more money in central Michigan, he'd like to attack problems like nearly 40 percent of women who smoke while pregnant there, nearly double the 19 percent of all residents who smoke.
"It's startling that it's that high," said Hall, health officer for the Central Michigan District Health Department that covers six counties, including two, Clare and Roscommon, that have life expectancy rates well below the state average.
Hall's annual budget is about $10 million, of which just 4 percent comes from the six counties the department serves. A third comes from fees and the rest from state and federal sources.
But Hall said his department, like most around the state, is making due with funding that is nearly the same as it was five years ago.
Hall said more money could improve vision and hearing screenings, vaccinations, food and public water inspections and education programs to address other problems, like prenatal smoking.
"I know funding is not a panacea," Hall said. "But it would help a lot of us to have programs."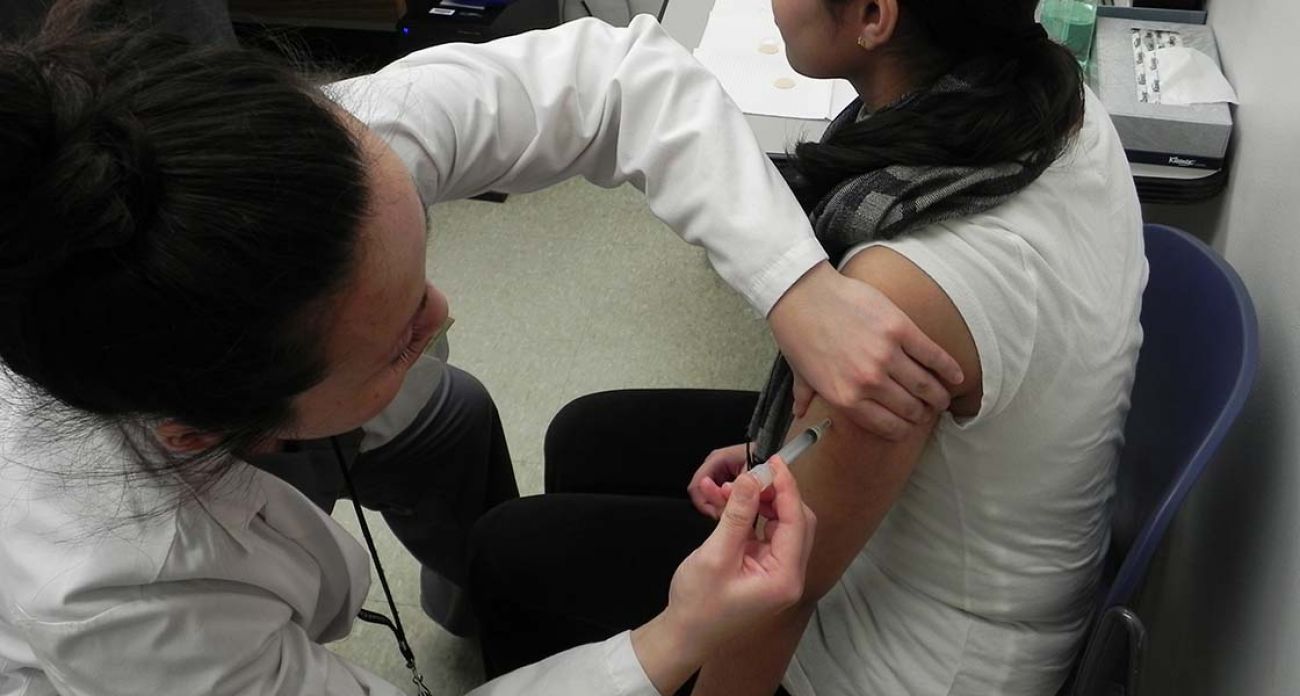 Indeed, when Michigan was No. 2 in the nation in public health spending in 1990, it was still 35th in overall health, according to the United Health Foundation.
And in 2018, five states that spent less were more healthy, including Wisconsin, and some states that spent more were less healthy. West Virginia spends, on average, four times what Michigan does on public health but is ranked 10 slots lower than Michigan in overall health.
Experts say poor health is tied to a complex web of factors that include poverty, lack of education and exposure to environmental risks like violence or other pollutants.
"There's not one thing that government can do that will fix all," said Phillip Berquist, COO of Honor Community Health in Oakland County, a federally qualified community health center. He is a former policy manager for the Michigan Department of Health and Human Services.
"It's on us to do the things that will make a meaningful difference, even if they are not entire solutions. Part of the solution is private. Part of the solution is local business working to solve the issue.
"It's one of the most important things that we do in community health; (learning) how to form those productive partnerships," Berquist said.
Michael Van Beek, director of research for the Mackinac Center for Public Policy, a Midland-based free-market think tank, agreed that more money isn't necessarily the answer, noting that government-driven solutions to improve health have obvious limits.
"One plan to become healthy for one person might not work for another person," he said. "Because of the way government is organized, it's always going to be a one-size-fits-all approach."
Plus, he noted that research is often changing. In the 1960s, for instance, margarine was promoted as a healthy alternative. Now, evidence has emerged that some margarines had risky levels of trans fats.
Though woes are similar, reasons differ
In parts of Detroit's west and east sides, life expectancy rates are below 70 years, nearly a decade shy of the state average and well below the 80-plus years seen in the city's nearby suburbs and across the Upper Peninsula.
Averages are driven down by high murder rates but also higher rates of disease such as cancer and heart disease. Detroit residents suffer from heart disease at rates 61 percent higher than the rest of the state, according to the Citizens Research Council.
Demography shapes health
Across the United States, education and income are strongly linked to overall health, according to national survey data. Here's a look at the role education and income plays across demographic groups.
Ranges
Smoking
Obesity
Physical
inactivity
Income
Less Than $25,000
26.6 %
38 %
38.9 %
$25,000 to $49,999
19.7
34.2
31.1
$50,000 to $74,999
15.3
33
24.5
$75,000 or more
9.4
27.2
16.8
Age
18 to 44
18.5
26.7
22.6
45 to 64
18.2
35.6
28.6
65 or older
8.9
28.5
32.1
Race or
ethnicity
White
17.1
29.3
25
Black
18.5
39
32.2
Hispanic
13.5
32.4
31.4
Asian
8.1
11.2
20
American Indian,
Alaskan Native
28.7
38.7
28.4
Gender
Female
14.3
30
28.1
Male
18.6
30.2
25
Education
Less than high school
27.3
37.4
44.2
High school grad
22.3
36.1
35
Some college
17.9
34.8
26.4
College grad
6.5
23.3
15.5
Geography
Rural
18.2
34.8
33.8
Suburban
12.5
30.6
27.9
Urban
12.4
30.3
28.9
Note: Physically inactive is percent who have no physical activity in past 30 days.
Source: United Health Foundation
Yet some stretches of rural Michigan have seen some of the same health results as the state's poor cities – but for different reasons.
When a Metro Detroit resident suffers a heart attack, they typically have multiple choices of hospitals and cardiologists.
But in the less populated stretches north of the Thumb, those choices may be separated by multiple counties.
The state may have lots of doctors, but many are concentrated in Metro Detroit and Grand Rapids.
While there's a primary care doctor for every 1,261 people in the state, that ranges from one for every 575 residents in Washtenaw County and one for every 707 residents in Oakland County, to one for every 6,400 in Presque Isle County in northeastern Michigan.
Indeed, 17 counties have more than 3,000 residents for every primary care doctor.
Dr. Andrea Wendling has a private family practice in Boyne City and is director of the Rural Health Curriculum for Michigan State University's College of Human Medicine.
Her job is to recruit and place rural doctors across the state in underserved areas that need the care and attention many do not get.
She talked about the potential problems facing someone who has a heart attack while snowmobiling in Cheboygan: Is there a witness? Can they get a cell signal? Can an ambulance get to them? And how long would it take to get to an interventional cardiologist?
"We might have the right number of physicians (statewide) but we're not distributing them properly," she said.
Her program at MSU has seen success over the years. The program has paired potential doctors with the communities that need them. More than 100 have graduated and returned to rural communities, with more than 75 percent in the Upper Peninsula.
"It's working. We're getting them back to these communities," she said.
But access is not the only issue. A lot of it is behaviors that directly impact health, such as smoking, diet and exercise.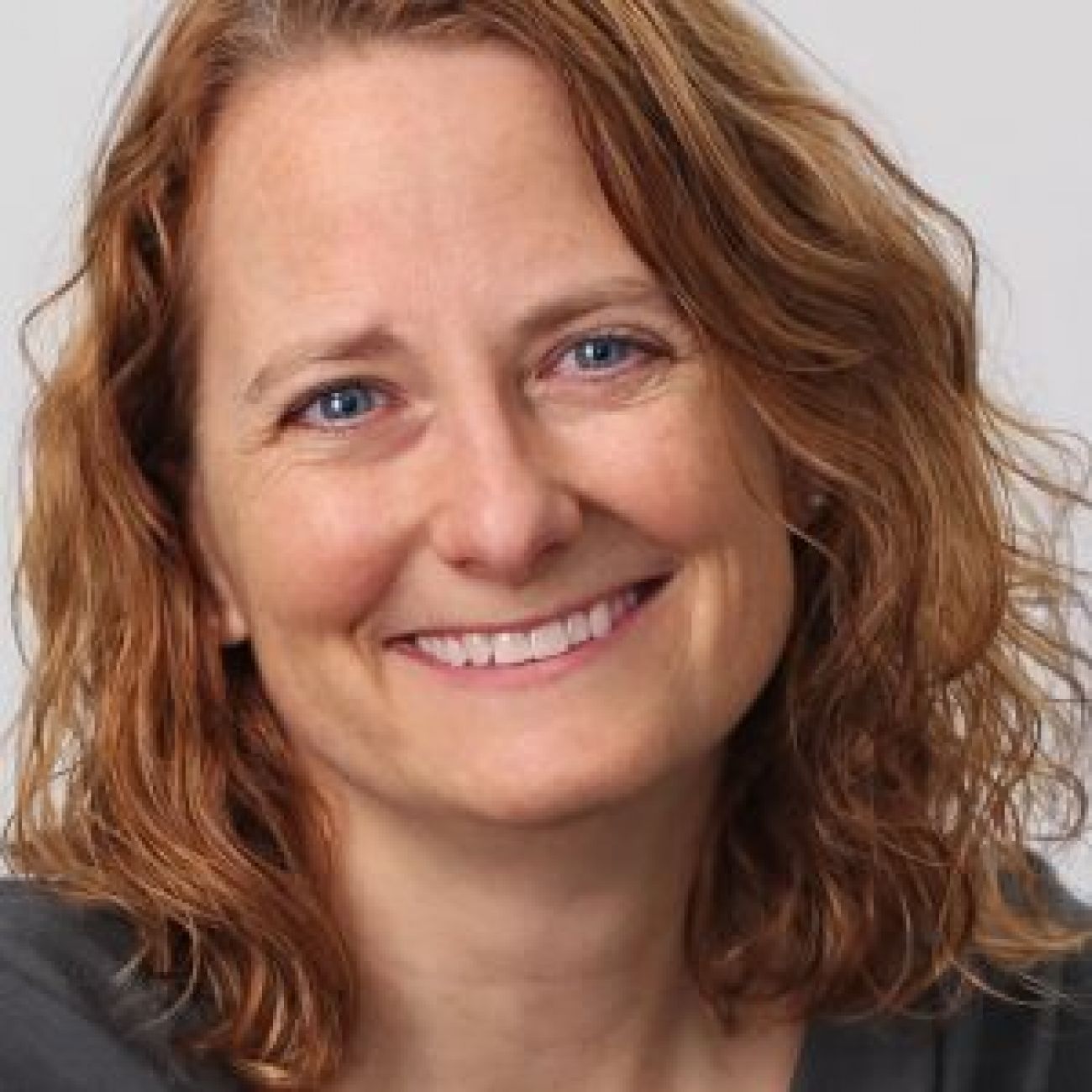 Education plays health role
One of the best predictors for better rates is education. For instance, roughly 7 percent of college graduates smoke compared to 26 percent of high school grads and 39 percent among people who did not graduate high school.
Many areas of rural Michigan that struggle with poor health behaviors have some of the lowest levels of educational attainment. Those with the fewest adults who attended college typically smoke more, are more obese and have higher rates of physical inactivity.
Rural Arenac and Montmorency counties, for instance, have lower rates of college grads but more smokers, overweight residents and shorter life expectancies.
In contrast, Livingston and Oakland counties, which have the highest percent of residents with a college education, have the lowest rates of those same behaviors – and some of the longest life expectancies.
So efforts to increase college attendance rates in Michigan could have a trickle-down effect that improves both their prosperity and physical health, Udow-Phillips said.
As it is, the state has the odds stacked against it when it comes to health, she said.
"Health is much more determined by other things – your genes, the environment, by socio-economic issues," Udow-Phillips said. "Unfortunately in Michigan those kinds of issues are real challenges for us."
We're not just a news organization, we're also your neighbors
We've been there for you with daily Michigan COVID-19 news; reporting on the emergence of the virus, daily numbers with our tracker and dashboard, exploding unemployment, and we finally were able to report on mass vaccine distribution. We report because the news impacts all of us. Will you please support our nonprofit newsroom?