Michigan's child welfare system is improving, but its leaders just left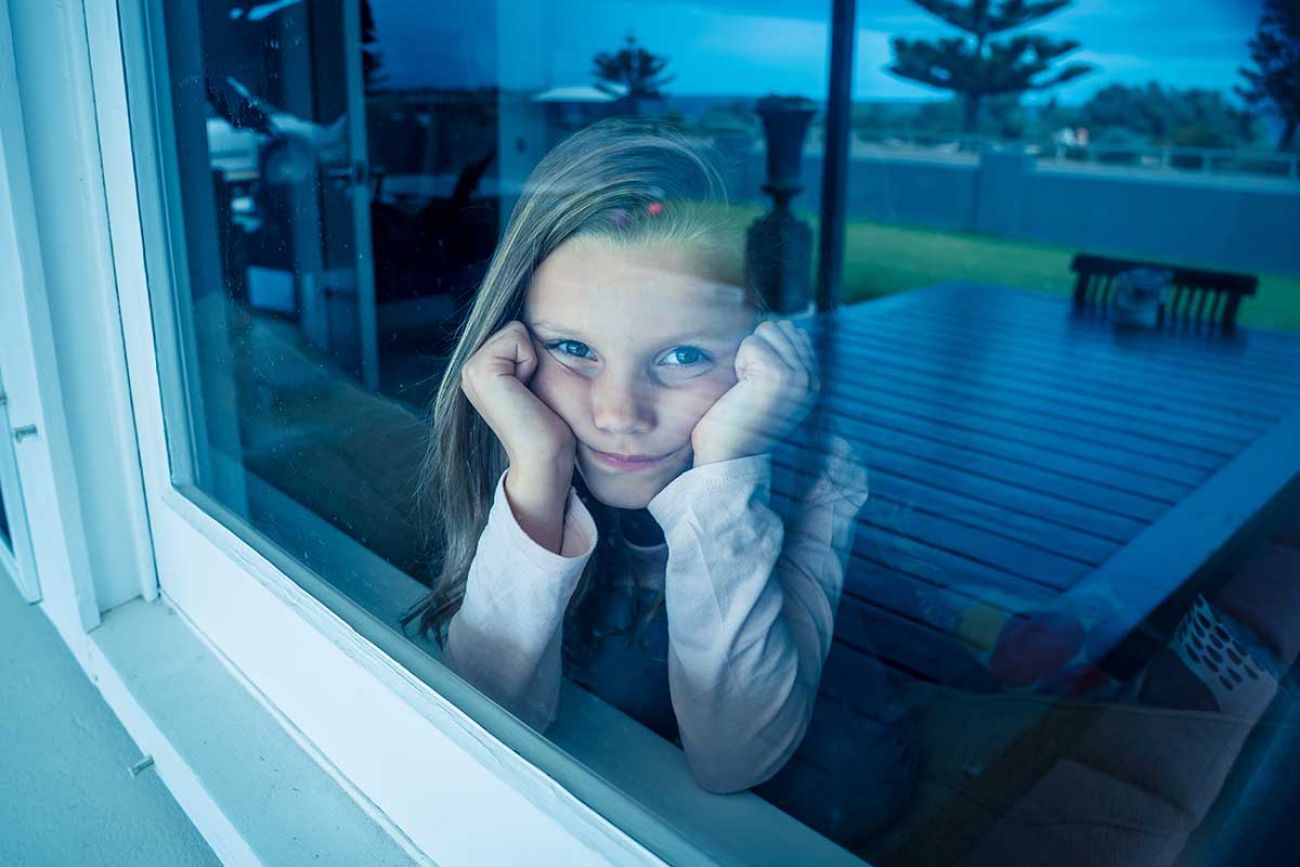 (Shutterstock)
Fifteen years ago, Michigan's child welfare system was in shambles.
Rather than protecting children, too often the system pulled them from homes only to allow them to languish in a bureaucracy, bouncing from foster home to foster home. In the worst cases, children were abused and neglected again.
Some disappeared.
By one report, 78 children had died in the agency's custody between 2004 and 2008.
And thousands would never find permanent homes, according to a 2006 lawsuit against the state.
Now, Michigan appears to be doing a far better job protecting vulnerable children — so much so that the state appears poised to finally become extricated from more than a decade of federal court oversight of its foster care system.
U.S District Court Judge Nancy Edmunds, who oversees that oversight, told lawyers at a hearing in November that, while the state still had work to do, she'd also noted progress, and added, "I'm going to retire pretty soon, so I'd like, before I retire, to have this wrapped up if possible."
So it's no small irony that the two people credited with transforming the troubled system have recently left state government; one under circumstances Gov. Gretchen Whitmer has repeatedly declined to clarify.
Robert Gordon, director of the Michigan Department of Health and Human Services until he abruptly left the position in January, and JooYeun Chang, who headed the department's Children Services Agency until her departure Friday, were central to the state's progress on foster care, according to lawyers and advocates involved in the federal oversight.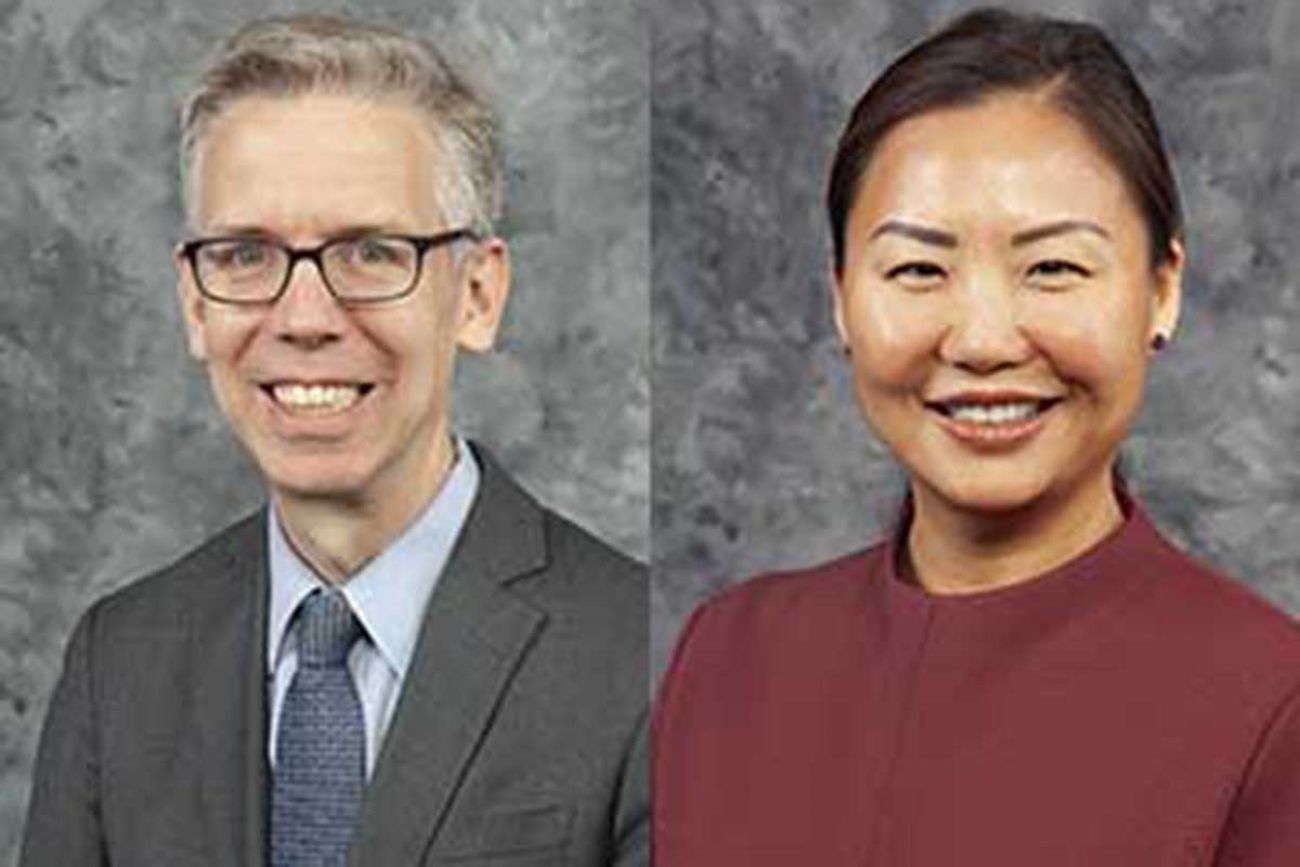 Robert Gordon left his post as director of the Michigan Department of Health and Human Services in January without explanation. JooYeun Chang, who headed the department's Children's Services Agency, left Friday to take a job with the Biden administration. (Courtesy photos)
At the November hearing, Elizabeth Gretter, an attorney with Children's Rights, the New York-based child advocacy group that challenged Michigan's foster-care system in the 2006 suit, praised Gordon and Chang for "the focus, the energy and the transparency" they displayed in helping the state improve foster care, despite a pandemic.
Kevin Ryan, a court-appointed monitor overseeing the efforts, lauded what he called their "turnaround" efforts, saying Gordon and Chang were "deeply engaged in this work."

"They lead a strong management team that possesses the talent and the experience to address long-standing problems in the Michigan child welfare system," Ryan said.
Now Gordon, who Whitmer appointed to the post in 2019, and Chang, who held a number of child welfare roles with the state for two decades, are gone from MDHHS.
Related stories:
Gordon abruptly announced his resignation on Jan. 22 with a 24-word tweet that offered no explanation. The governor won't talk about his sudden exit either, other than to wish Gordon well. Chang accepted a job working on child welfare issues in the Biden administration, according to announcements last week.
Samantha Bartosz, another attorney for Children's Rights, which has filed the more than two dozen class-action and individual suits against child welfare systems across the U.S., said she was surprised by Gordon and Chang's departures.
"We had, over time, really come to respect the job they were doing," she told Bridge Michigan. "We were beginning to feel a fair amount of momentum working with them."
Bartosz said she remained hopeful progress would continue at the same pace, though she warned of "a little bit of a learning curve" under the new MDHHS director, Elizabeth Hertel, and Chang's interim replacement, Stacie Bladen.
Bladen, a long-time MDHHS employee who has worked a variety of child welfare roles, said maintaining momentum for overhauling the child welfare system will be her biggest challenge.
"I've been in child welfare long enough to know that changes in leadership can be very unsettling," Bladen told Bridge Michigan on Friday. "It can cause the pendulum to swing."
Michigan Supreme Court Justices Elizabeth Clement and Megan Cavanagh publicly congratulated Chang on joining the Biden team. The justices' administrative duties include child welfare issues such as foster care and family reunification.
Clement said Chang had established and energized enough of a structure within the Children's Services Agency for the agency to sustain progress after she was gone.
"What I always appreciated working with Joo was that I never felt like she was making decisions specific to a consent decree," Justice Clement told Bridge in an interview, referencing the agreement that put the state agency under federal oversight. "I really felt the focus was on helping families and helping children."
From the outset of the lawsuit, Michigan acknowledged its shortcomings, including high workloads for caseworkers, too few foster parents, and a woefully inadequate computer system that was unable to collect case-tracking data or identify shortcomings in the system.
Worst of all were accounts of abuse and neglect of children in state care.
The 7-year-old child identified as Duane B. — one of six children named as individual plaintiffs in the 2006 suit — had been in state custody for five years after his mother's boyfriend threw the toddler against a wall so hard his breathing temporarily stopped. Separated from his mother and brother, he was placed in a series of homes, some violent, while receiving no services to help him with the trauma. By 2006, when the suit was filed, the boy was harming animals, setting fires, breaking windows and mutilating himself.
In 2008, the state agreed to federal oversight to settle the case. The monitoring of Michigan's system has since stretched through three governors, five department directors, dozens of court actions and thousands of pages of legal documents.
In March 2013, Maura Corrigan, then-director of the Michigan Department of Human Services (what is now MDHHS) told Judge Edmunds the state was on a trajectory to ask the judge to dismiss the case by the end of 2014.
Edmunds said at the time she would "wait and see," noting that "a huge amount of progress has been made, but this program was in terrible shape when the suit was filed."
Bladen, Chang's replacement, credits Chang and Gordon with helping shift the department's focus from immediately separating children from their parents to intervening earlier to offer services that help struggling families stabilize their circumstances and stay together.
In 2006, when the suit was first filed, the state of Michigan had nearly 19,000 children in its care, including those in foster homes or in residential treatment facilities. In a monitoring report last November, there were fewer than 12,000 children in the system as of 2019.
Chang told Bridge earlier this month that one of the improvements made at Children's Services was keeping relatives who act as foster parents better informed of court requirements and foster care rules, so a child's stay with them is less likely to be uninterrupted and the child is kept safe.
Certainly, there are continuing problems, according to Public Catalyst, the court-appointed monitoring agency, for whom Ryan works.
Among weaknesses that remained, according to the monitor's report: Michigan still wasn't certain how many children had been maltreated in its system. Additionally, the monitor said the state was not inspecting child placement agencies and foster homes often enough to ensure child safety; nor did caseworkers conduct enough visits with parents trying to reunify with their children.
Gordon said the state had made "modest but important progress.
"Was it enough? No. Was it meaningful improvement? Yes," he told Judge Edmunds during the same November hearing.
Continued computer problems and the strain the COVID-19 pandemic placed on MDHHS complicated the state's ability to report greater progress in the child-welfare program. But he said the agency has put in place structural changes that will reap long-term changes, including an intensive quality control system that requires agency leaders to frequently review case data, Gordon said.
And though not asked about it specifically, Gordon discussed the case of Cornelius Frederick, 16, a foster youth who died last May after staff at Lakeside Academy, a residential facility in Kalamazoo for at-risk youth, physically restrained him.
"From the day we learned of Cornelius's death, we have asked ourselves what went wrong and what must we do so that no other young person loses their life in the same way," Gordon said.
The state immediately yanked its contract with Lakeside, ended any future contacts with other homes under the same management company, and issued an order to "sharply restrict" the use of physical restraints in child care institutions, Gordon said.
"These are all individual steps on a long path of ensuring that young people in residential services are treated with the same compassion and care that we want for our own children," he said.
But Gordon, too, noted the agency's overall progress when he spoke last November.
"So we are on a path, we are making progress," he said. "And I look forward to continuing that progress together with Director Chang and the whole team at" the Children's Services Agency.
We're not just a news organization, we're also your neighbors
We've been there for you with daily Michigan COVID-19 news; reporting on the emergence of the virus, daily numbers with our tracker and dashboard, exploding unemployment, and we finally were able to report on mass vaccine distribution. We report because the news impacts all of us. Will you please donate and help us reach our goal of 15,000 members in 2021?