Upper Peninsula man nearly killed by COVID. He still doubts the data.
It was too politically convenient, what with the Democrats in need of a distraction, retired papermill worker Dwaine Taylor thought.
And really, here in the isolated splendor of Michigan's Upper Peninsula, who could know what truly happened with a virus that escaped from a place called Wuhan, China?
Taylor thought all these things right up until the moment, on Sept. 22, when medical staff wheeled him into an otherworldly, negative-pressure, intensive care unit as he struggled to catch his breath.
As COVID-19 burned through the Upper Peninsula last month, moving north and east from the Wisconsin border and filling up local hospitals, Taylor — a big man with a love for the outdoors and his big family — became the 290th confirmed COVID-19 case in Delta County.
It presented a paradox for a man who still has plenty of questions about COVID.
While the 63-year-old Taylor is now a COVID data point himself, he remains skeptical of what he hears through the media, particularly the number of U.S. deaths linked to the virus, which on Friday afternoon was just under 230,000 people.
"There are a lot of people who don't beat it," Taylor acknowledged in an interview this week at his kitchen table. "But a lot of them had underlying conditions. The virus might have weakened them, but it probably didn't kill them."
While Taylor will avoid family gatherings during the holidays to protect his elderly mother from the virus, he plans to pack into deer camp soon with his buddies — hunkering down in a cabin for days hunting and sharing burgers, venison sausage and pickled eggs.
And despite nearly dying from a virus that President Trump has repeatedly downplayed, Taylor will walk into his township hall on Tuesday to cast his vote for the president. As Taylor's own experience makes clear, COVID is complex, but so is politics.
"All I can tell you is, when you sit in a room for 24-7, you do a lot of thinking," Taylor said, intermittently tapping his fingers on the table and checking on his Shih Tzu, Buster, asleep under the table.
He recalls a doctor at OSF St. Francis Hospital & Medical Group in Escanaba asked him for permission to put him on a ventilator. There was some talk that he'd be transferred to a bigger hospital elsewhere. Other health conditions — his diabetes, along with his age — could complicate his case.
He wondered if he'd ever see his grown children again or his wife, Debbie, whose brilliant blue eyes first dazzled him more than 29 years ago.
Yeah, he'll admit: "It was scary."
But he decided as well: "I'll put on my mask, but I'm not going to be a prisoner in my home."
Another world
Such contradictions may not be unusual in Michigan's rural Upper Peninsula, where for much of the pandemic the coronavirus was merely an abstraction that struck big cities elsewhere, but not people they knew.
Especially after summer tourists disappear, leaving long ribbons of highway quiet again, the sun rises and falls on empty shorelines during the day and masses of evergreens along rural stretches become impenetrably black at night, their edges illuminated only by the moon.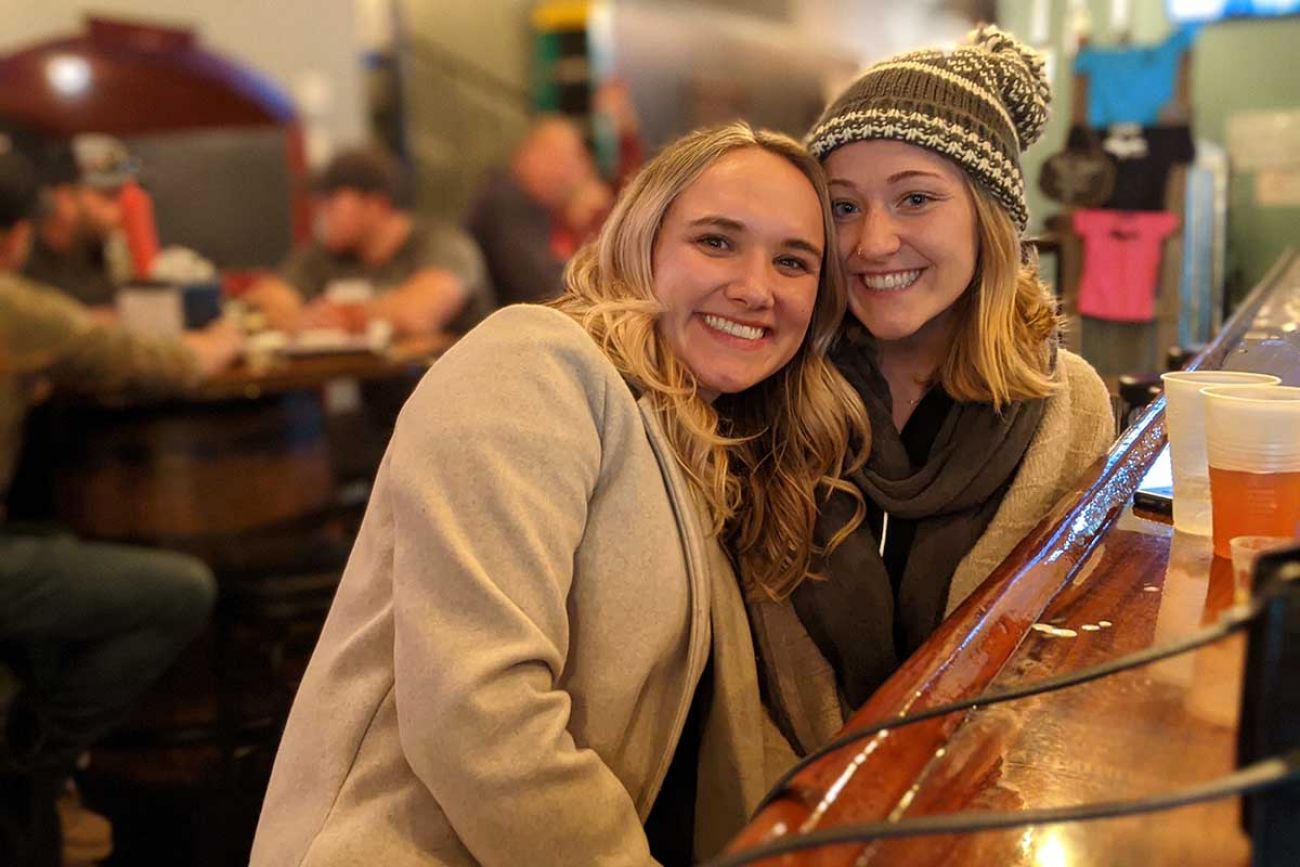 "You don't feel the rest of the world has anything to do with you here," said Olivia Holmes, who was catching up with a high school classmate, Brittany Zeller, at a Manistique bar this week. The women, both 23, were back in town for the weekend — Holmes from Ohio and Zeller from Iowa.
Neither of the bartenders was wearing masks on this night. Nor were the more than dozen patrons as they strolled out.
"I don't think it's a problem here," Zeller said of COVID-19, adding more bluntly: "It's a bullshit thing."
The data tell a different story.
Taylor's case in September was part of a surge in cases that have racked Delta County, along the U.P.'s southern edge, for more than a month now. As of Wednesday, Delta has confirmed 1,120 cases — over 800 more than when Taylor's case was recorded more than a month ago.
That spike helped jack up the case rate throughout the Upper Peninsula.
For more than a month, the Upper Peninsula's infection rate has exceeded 365 cases for every 100,000 residents — that's more than three times the rate in metro Detroit over this period.
Michigan Technological University temporarily moved to online learning, as did several local school districts. COVID spread at a fish fry in Alger County, sickening dozens of people and killing at least one Alger County man. A COVID case at a weekend church retreat in Chippewa County worried local officials when the organizer, they said, wouldn't cooperate with contact tracers trying to warn the others of a possible exposure.
Meanwhile, the death rate in the Upper Peninsula has climbed to five times the death rate in metro Detroit, where earlier this spring, the virus ripped through workplaces, neighborhoods and families.
Yet for all of this, skepticism toward COVID in some U.P. areas has only deepened, in part, because COVID had steered clear of the U.P. for so long.
"We didn't see it, and so people got comfortable and said 'You know, it's really not that big a thing,'" said Mike Snyder, longtime health officer at Public Health of Delta & Menominee Counties.
These days, more residents are taking social-distancing precautions, he said. Signs on storefronts require patrons to be masked.
But Snyder also sees longtime neighbors and friends in grocery stores without a mask, despite relentless messaging to wear them.
He tries to educate them, but he'll let it go if there's a threat of a confrontation. He worries about his staff.
When residents are contacted by the health department in its effort to stop the virus' spread, some take to "yelling at the nurses and complaining that we're ruining their lives," he said.
White hot fury
Just a few miles from Snyder's office in Escanaba, Taylor said he doesn't remember when he first felt sick. He'd first shrugged it off as a cold or a mild flu.
But then came body aches and chills.
For three days at his home, he was barely able to move from his bed except to use the bathroom or to let Buster into the backyard. His fever spiked, and he nearly punched the headboard of his bed.
"It messes with your head," he said.
His wife, Debbie, was at the couple's Arizona home when he became ill. Taylor called his daughter, a local teacher, on the morning of the 22nd.
"I'm really bad," he told her. As she called an ambulance, Debbie booked a flight home.
For days, medical staff at OSF St. Francis Hospital drifted in and out of Taylor's room. With visitation banned, Taylor's iPhone threaded him to his children and to Debbie.
With Buster snoozing at his feet this week in the kitchen, Taylor's eyes brimmed with tears as he recalled those conversations.
He recalls his children telling him they loved him. He drifted in and out of sleep. He stared at the walls and TV. He would remain hospitalized for nine days.
The day before he left, he was wheeled into a new room with a tiny window opening — maybe six inches, he estimated. Autumn had begun to crisp up the outdoors, he could tell. It felt extraordinary.
"It's the little things that you don't learn to appreciate until you get out of that room," he said.
Now more than a month since being hospitalized, Tayor's diabetes has been thrown out of whack, and his heart needs rechecking because of COVID. The few dozen steps to the apple trees in his backyard are exhausting on some days.
He said a couple of his relatives no longer talk to him. They used to have coffee nearly every day, and now they accuse him of possibly spreading COVID; other relatives still dismiss the virus as not a big deal.
Dwaine Taylor remembers thinking the same thing.
"I did. I thought it was a joke."

But he's also just a regular guy, he said — and that means admitting to a mistake. It means he's still undecided on a lot of what he hears, but he knows this for sure: He'll never forget struggling to breathe as he battled COVID.
"It's out there," he said. "It's real. I'll tell everyone who will listen to me."
Bridge reporter Mike Wilkinson contributed to this report.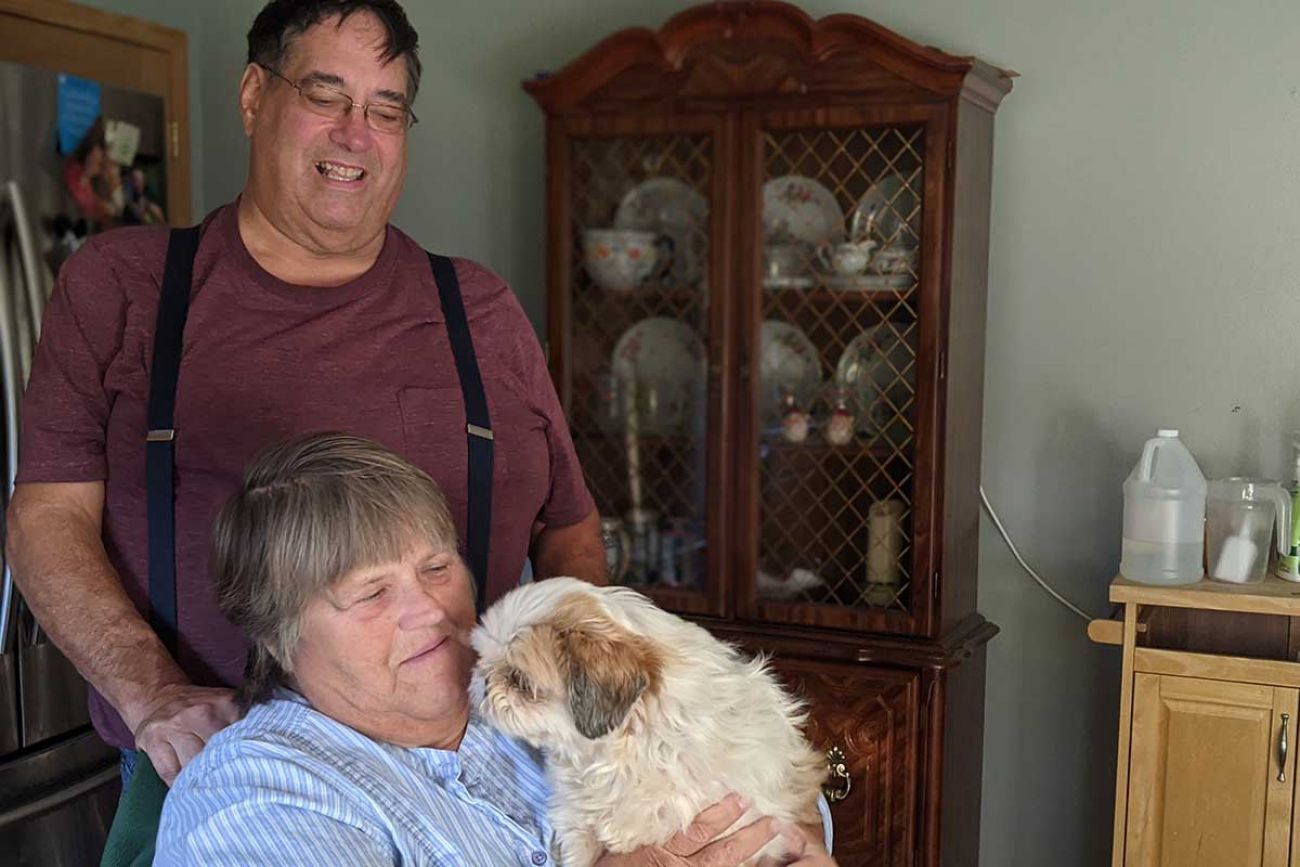 We're not just a news organization, we're also your neighbors
We've been there for you with daily Michigan COVID-19 news; reporting on the emergence of the virus, daily numbers with our tracker and dashboard, exploding unemployment, and we finally were able to report on mass vaccine distribution. We report because the news impacts all of us. Will you please support our nonprofit newsroom?