Wake up call: Pediatric group issues guidance against childhood obesity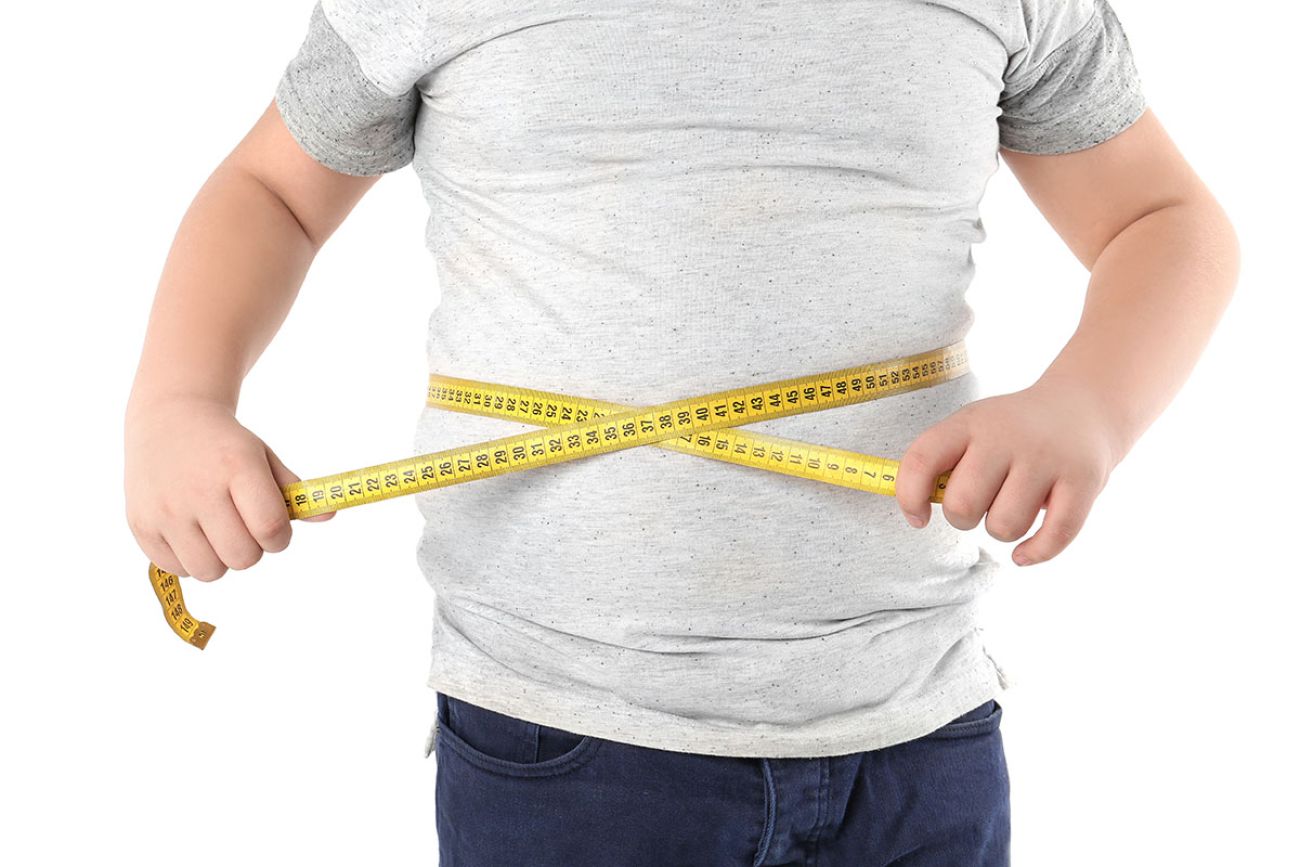 Twenty percent of Michigan children age 10-17 were considered obese in 2021, according to KFF, a San Francisco-based nonprofit health analysis organization. (Shutterstock)
Obesity in Michigan children age 10 to 17 has climbed by a third in a decade
Rates are even higher among African Americans
Programs aimed at better nutrition and physical activity can make a difference
---
Obesity is rising among Michigan's children and a leading U.S. pediatricians' group is laying out new interventions that could be targeted to hundreds of thousands of obese children in Michigan whose future health is at risk.
Changing guidance on childhood obesity for the first time in 15 years, the American Academy of Pediatrics is now advising pediatricians to "offer treatment options early and at the highest available intensity" for one of the most common chronic diseases among children. Untreated obesity is linked to a range of long-term health problems including heart disease, stroke and diabetes.
The AAP recommends that weight loss drugs should be considered for adolescents as young as 12. It also advises that teens 13 and older with severe obesity should be evaluated for bariatric weight loss surgery in which the stomach is stapled closed to the size of a walnut.
Related:
Dr. Matthew Hornik, a pediatrician in suburban Detroit and past president of the Michigan chapter of the AAP, told Bridge Michigan that the AAP recommendations are a needed wakeup call for the medical community.
But health advocates say interventions that stress healthier foods and active lifestyles are also needed to turn the tide on a health issue decades in the making and one that afflicts a larger share of minority adults and children. And some pediatricians question whether weight-loss surgery is an appropriate option for teens.
"I think these are necessary steps," Hornik said of the new AAP guidelines.
"We are seeing obesity earlier in kids now and the earlier we see it, the more likely it is going to stay that way. The more we focus on it at this point, the more of an impact we can make down the road."
Dr. Jaime Taylor, a pediatrician who specializes in adolescent eating disorders at Corewell Health Beaumont Troy Hospital, said she would not recommend bariatric surgery to severely obese adolescent patients, as the new AAP guidelines suggest.
"We're talking about making changes, radical changes in young people who are still growing. And I'm not sure that we can confidently say that we're not doing harm in that situation."
The growing problem of obesity and what to do about it
According to KFF, a San Francisco-based nonprofit health analysis organization, 20 percent of Michigan children age 10 to 17 were obese in 2021 — 12th highest in the nation. Obesity in that age group climbed by one third in a decade, from 15 percent of Michigan children age 10 to 17 in 2011.
Rates of obesity have also been rising in Michigan adults as well for more than 30 years, from 14.1 percent in 1990 to 35 percent in 2021 — 21st highest in the nation. A 2019 Harvard University study projects that 52 percent of Michigan adults will be obese by 2030, and 27 percent will be severely obese.
What defines obese?
According to the CDC, a 6-foot adult who weighs 221 pounds or more with a body mass index (BMI) of 30 is considered obese, and severely obese at 258 pounds or more with a BMI of 35. Obesity for children is calculated under a more complex formula that compares age, height and BMI values to surveys of the overall population of children.
And while obesity cuts across all lines of race and income in Michigan, it's more common in Black and Latino adults, as 43 percent of Michigan Black adults and 36 percent of Latinos were obese in 2021, compared to 34 percent of whites. National data says that obesity is higher among minority children as well.
Given the adverse health risks tied to obesity, it's no surprise that African American adults in Michigan also have higher death rates from heart disease, diabetes, high blood pressure and from overall causes.
Obesity also tracks with income levels, as 43 percent of Michigan adults in households with annual incomes of less than $25,000 are obese, compared to 34 percent of adults in households with incomes greater than $75,000. Analysts also note that many poor Black residents in urban neighborhoods such as Detroit are "food insecure" — meaning they are uncertain about being able to afford or acquire food — as they often lack access to healthy foods and full-service grocery stores.
Dr. Taylor, the adolescent medicine specialist, told Bridge those disparities extend beyond access to just healthy food.
Children who live in areas with fewer resources may not have as much access to parks, sidewalks and street lights as children in places like Birmingham, she said, which makes community resources an important piece of the equation.
"They don't have access to safe places to move their bodies."
Taylor said no one-size-fits-all approach can unlock the puzzle of obesity and health, noting some children that would be considered obese by the CDC's definition may be perfectly healthy because they are physically active and eat healthy foods.
"BMI doesn't take into account bone density, or muscle mass. And so if we define someone's health by using BMI, we're misclassifying a lot of people as unwell that are actually well," she said.
The new AAP guidelines endorse a behavioral treatment for child obesity that includes 26 or more hours of face-to-face, family-based counseling over a 3- to 12-month period, a regimen it recommends for children age 6 and older. But it acknowledges that this kind of time-consuming treatment is "not universally available" and is often difficult to deliver.
For children 12 and older, AAP says physicians should offer weight loss drugs that include a drug called Wegovy, approved last year for patients with BMIs of 30 or higher or those with BMIs of 27 or higher plus at least one weight-related condition.
Studies found that Wegovy helped patients lose on average about 15 percent of their body weight over 16 months, making it more effective than older weight-loss drugs already on the market.
Wegovy costs about $1,300 a month, however, and most insurance policies don't cover it.
Experts like Dr. W. Scott Butsch, the director of obesity medicine at the Cleveland Clinic's Bariatric and Metabolic Institute, say that's keeping many physicians from even prescribing it and patients from trying it.
As for the AAP recommendation that bariatric surgery be considered for severely obese adolescents, an article on a federal information site notes that while safe, "not as much research has been done to show if there are any long-term effects on growth for teens that undergo weight loss surgery." It further notes that teens that have this surgery will need to take certain vitamins and minerals "for the rest of their life."
Complex cause
While the reasons for the rise in obesity are complex, its overall cause is surely tied to a couple factors: People have grown more sedentary and they eat more than they used to.
In 1969, more than 40 percent of U.S. schoolchildren walked or rode their bikes to school, according to an academic publication. Today, just 11 percent walk or ride a bike to school, according to the National Household Travel Survey.
At the same time, computers and automation erased much of the physical exertion from the workplace. Suburban sprawl made walking optional. Video games replaced physical games.
In 1970, the average American consumed 2,169 calories a day, according to the U.S. Department of Agriculture. By 2010, it was 2,481 calories.
What's working
But even as obesity continues to climb, health advocates point to initiatives that are paying off.
For the past couple years, Michigan State University nursing professor Jiying Ling, Ph.D, has addressed the nutrition side of obesity, as she's overseen a food intervention program for about 375 children ages 3 to 5 in Head Start programs for low-income families in Grand Rapids, Jackson and rural areas outside Traverse City.
Head Start teachers were trained in a healthy eating program called "Eat My ABCs," geared to introduce children to a diet that includes a wide variety of fruits and vegetables. Families got cookbooks and crockpots to take the lessons of healthy eating home.
Ling said it's critical to invite parents into the discussion of good nutritional habits, since young children depend so much on what's offered and eaten at home.
"The family is so very important," Ling told Bridge.
But Ling said that reaching children at an early age — before their eating habits are ingrained, sometimes in unhealthy ways — can pay lifelong dividends. Ling said obese children in the Head Start healthy food program had an average BMI reduction of 4 percent, an indication to her that reaching kids early works.
"Children are more open to making a change. Early prevention is more effective than later treatment."
Dating back to 2009, Blue Cross Blue Shield Michigan has spearheaded a statewide collaborative called Building Healthy Communities aimed at reducing obesity in school kids by boosting better nutrition and physical activity.
Tapping state, federal and private funds to educate children on the benefits of physical activity and healthy foods in K-12 schools, the program has reached 500,000 students with its focus on reducing health disparities in elementary students.
In addition to reducing obesity among students in the program, it claims measurable improvements in both nutritional habits and levels of physical activity.
According to Blue Cross Blue Shield, students ate 40 percent more fruits and vegetables than they did before enrolling in the program. They also averaged an increase of 700 measured steps per day, 35 more minutes a week of moderate to vigorous physical activity and 19 fewer minutes per day of screen and video time.
"This program works," Pam Yager, director of social mission for Blue Cross Blue Shield, told Bridge. "The outcomes speak for themselves."
But given projections that obesity will continue to rise, Yager said the task ahead is large. Building Healthy Communities was slated for 210 K-12 schools for the 2022-2023 school year — just a fraction of some 3,000 public K-12 schools in the state.
"There certainly continue to be challenges that children face in improving their health," she said.
Only donate if we've informed you about important Michigan issues
See what new members are saying about why they donated to Bridge Michigan:
"In order for this information to be accurate and unbiased it must be underwritten by its readers, not by special interests." - Larry S.
"Not many other media sources report on the topics Bridge does." - Susan B.
"Your journalism is outstanding and rare these days." - Mark S.
If you want to ensure the future of nonpartisan, nonprofit Michigan journalism, please become a member today. You, too, will be asked why you donated and maybe we'll feature your quote next time!