The best hedge against fake news is the Michigan Truth Tour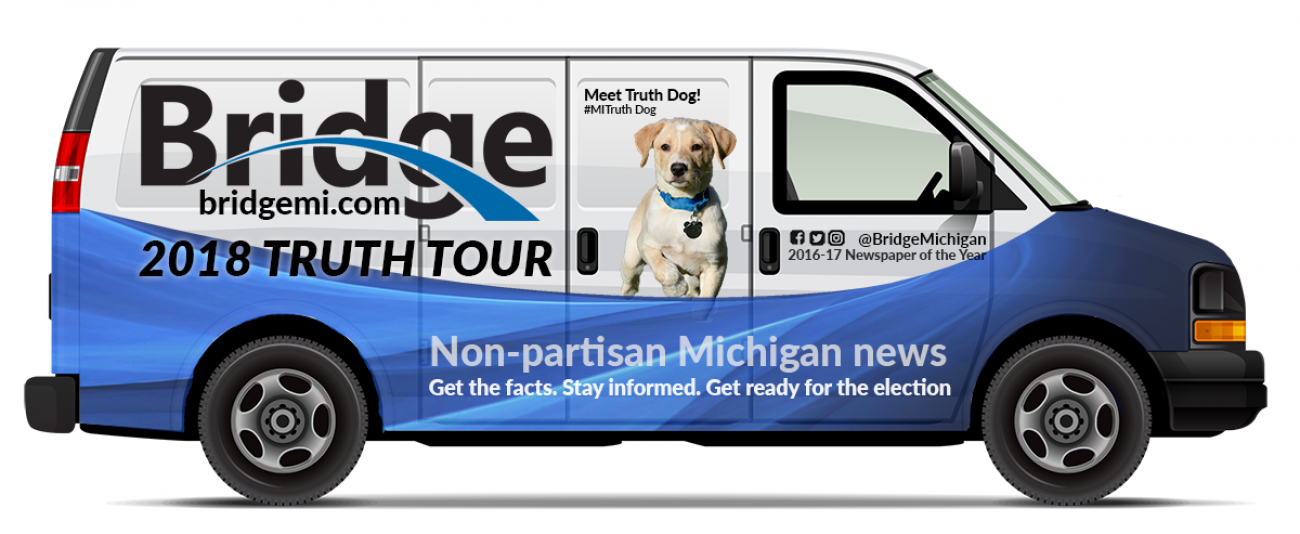 I've come to think fake news represents by far the most serious current threat to our democracy, to our society's sense of shared values, and to each person's very conception of what is fact and what is not.
I define "fake news" as deliberate items of misinformation or outright lies, intentionally created to mislead people. Appearing amid traditional news reports and online social media, fake news is often disguised to look as though it's factually accurate. An elegant term is "propaganda," but it's really nothing more than lying with the intent to mislead in order to damage a person, a political group, an ideology by spreading falsehoods.
Related: How to spot fake news
Related: Be a part of the 2018 Michigan Truth Tour​
Related: See a list of Truth Tour events on Facebook
Although creating and distributing propaganda has been a widespread human activity for millennia, the recent rapid rise in frequency, mention and importance of fake news in America has been relatively recent. I think it's most closely associated with the enormous rise of social media platforms such as Facebook and Twitter. Facebook, for example, claims to have more than two billion users worldwide - far greater than any comparable event in human history. The problem is that a fake news item on Facebook looks on the surface just like a real news story.
Fake news is dangerous and pernicious because it is disguised as "truth" with the intention of misleading users, who are usually accustomed to having confidence in traditional journalism, which places great emphasis on the factual. The ultimate test distinguishing fake news from real news is through a reporter discovering with his or her own eyes or ears an empirical basis for a claim to accuracy and an editor whose job it is to verify that the search for truth is fair minded, rigorous and independent of bias or wrongful intent.
Fake news is a diagnostic factor in what has today come to be called "post-truth politics," perhaps best characterized by political operatives as "a politics based on alternative facts." And the reason this is offensive and dangerous is that a democratic society governed by an informed public is easily lied to by fake news items intended to manipulate reality to suit its own purposes, whether political, economic or otherwise.
The Russians didn't meddle with the 2016 election just to for grins; they had a specific political intent: to defeat Hillary Clinton and thereby to erode public confidence in our democratic practices.
So what does all this philosophical rambling have to do with Michigan today? It's that the election this year is unusually important, when all our state offices from governor to the legislators to judges are all on the ballot. And if last year's political mess is any indication, this year could be even worse.
That's why the Center for Michigan is sponsoring the Michigan Truth Tour from April through Election Day on November 6.
Related: Announcing the 2018 Michigan Truth Tour ‒ Get the facts, get engaged
Related: Watch clips of Michigan documentary following families in a fiery political year
The Center's public engagement team, coupled with journalists from Bridge Magazine, will be touring throughout our state in a mobile news and citizenship campaign van. The purpose of this tour is to present and safeguard fact and to spur thoughtful, fair-minded nonpartisan discussion about Michigan's biggest problems in an age of hyper-partisan politics, often driven by fake news.
Truth Tour activities will include:
Local, issues-driven town hall town meetings in 75-100 demographically and geographically diverse communities;

Screenings of the documentary, "Michigan Divided," based on Bridge's acclaimed

"Michigan Divided" series, designed to spur citizen discussion of what divided Michigan after the 2016 election and what shared values we can build on in the years ahead;

Registering new voters;

Daily campaign-related stops during the political high season of July-November. In each participating community, we'll provide fact-driven campaign coverage, we will quiz candidates, and ask citizens for their priorities and reactions to the campaign.

Distribution of two brochures newly published by the Center for Michigan

Our Issues and Facts Guide (read online here), a convenient and authoritative guide to the 100 core facts about Michigan, each carefully checked and footnoted to an acknowledged accurate public source. It's intended to bring factual discipline to a campaign in which political claims will attempt to ignore, suppress or twist facts.

How To Spot Fake News

, a user guide that will help readers and civic-minded voters determine how to identify and report instances of fake news.
See where the Truth Tour is headed next by visiting our Michigan Truth Tour page. And to bring the Truth Tour to your community, contact the Center's public engagement director Amber DeLind at adelind@thecenterformichigan.net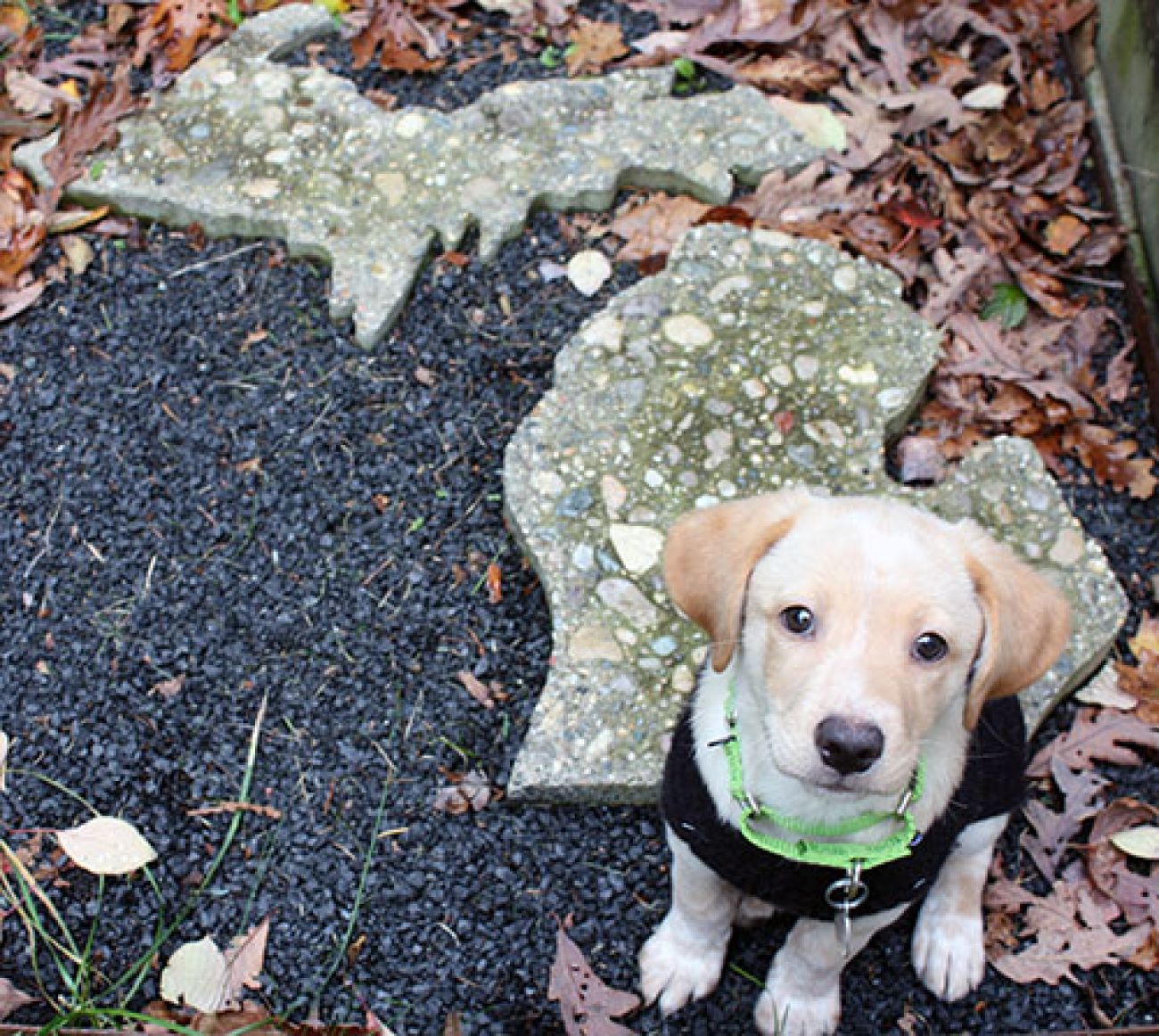 The Tour kicks off the week of March 12 with four policy-focused "Solutions Summits," at which Bridge and the Center will gather dozens of experts and stakeholders in communities across the state and set the stage for citizen discussion of Michigan's most pressing issues areas: An educated Michigan; a strong economy; an equal opportunity to succeed; a great place to live; and good government.
To see a full list of speakers and to RSVP for a summit in your region, visit this link. .
And because fake news and issues discussions can on occasion cause eyes to glaze over, we'll bring our spokespuppy, Coney the Truth Dog. He's a six-month old blue heeler/lab mix adopted from the Humane Society of Huron Valley. His job: Taking a bite out of fake news!
We're not just a news organization, we're also your neighbors
We've been there for you with daily Michigan COVID-19 news; reporting on the emergence of the virus, daily numbers with our tracker and dashboard, exploding unemployment, and we finally were able to report on mass vaccine distribution. We report because the news impacts all of us. Will you please donate and help us reach our goal of 15,000 members in 2021?