New findings suggest serious threat to Great Lakes fish from, yes, Prozac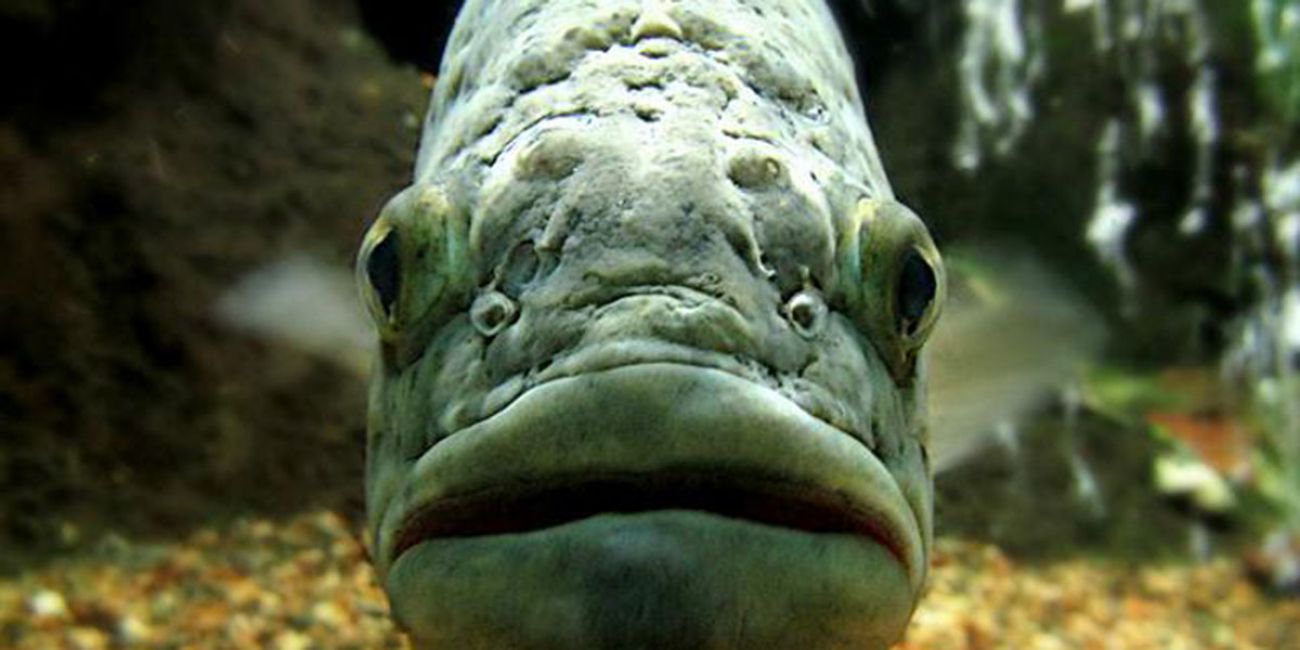 New research from the Niagara River suggests that Great Lakes fish are consuming and concentrating pharmaceutical pollution — especially antidepressants and their breakdown products — in amounts considerably higher than previous studies have indicated.
Because these compounds have a demonstrated ability to harm fish by inducing physiological and behavioral changes, the lead scientist on the project says, the results demonstrate "a threat to biodiversity, and we should be very concerned."
Those are the words of Diana Aga, a chemistry professor at the University of Buffalo who specializes in gauging the environmental effects of new, non-industrial "pollutants of emerging concern."
That's a broad category dominated by drugs, cosmetics and a wide range of personal care products, many of which cannot be removed in conventional wastewater treatment — even after costly upgrades to state-of-the-art technology, which many communities are unable or unwilling to fund.
Because these compounds can be removed more effectively on the intake side, in the treatment of drinking water before it's distributed to kitchen taps, their risk to human health has fallen lower on the worry lists than the dangers posed by other contaminants. But there's also a growing awareness of their potential to disrupt aquatic ecosystems.
And because Aga's team looked at such important game species as walleye and steelhead in the Niagara, which links Lake Erie to Lake Ontario, the results are raising concern for the future of the Great Lakes sport fishery as well.
Many of the drug-tainted fish showed tissue concentrations well above what you might think of as background levels in water samples taken from the river's surface. Moreover, the highest concentrations tended to be in the largest fish — suggesting bioaccumulation in fish that feed on other fish, with the impact increasing as you go up the ladder of predation.
These drugs are not getting into public waters, for the most part, from careless disposal by users, sellers or manufacturers. Alas, the primary source is urine from humans who, given the current state of most wastewater treatment systems, might just as well be peeing off the riverbank.
And the contaminant content in that stream just keeps rising, as the Aga paper points out:
Antidepressants are among the most prescribed drugs in the United States. According to the National Center for Health Statistics, there has been a 400% increase in antidepressant use from 1988 to 2008 in the U.S.
Using electric shock gear as well traditional hook-and-line technique, the Aga team captured 10 species for analysis, ranging from top game fish to a despised invader: smallmouth bass, largemouth bass, rock bass, white bass, white perch, walleye, bowfin, steelhead trout, yellow perch and the common rudd, an exotic fish introduced from Europe and Middle Asia.
Back at the lab, they went through the fish looking for more than 40 antidepressants, antihistamines, antibiotics, over-the-counter pain relievers, anti-seizure medications and miscellaneous other compounds, including caffeine.
By far, the substances detected in the highest concentrations and the most fish by Aga's team were the SSRI-type antidepressants, like Prozac and Zoloft, and their breakdown products — being found, as a University of Buffalo announcement of the findings puts it, "in the brains of every fish species the scientists studied."
The highest concentration of a single compound was found in a rock bass, which had about 400 nanograms of norsertraline — a metabolite of sertraline, the active ingredient in Zoloft — per gram of brain tissue. This was in addition to a cocktail of other compounds found in the same fish, including citalopram, the active ingredient in Celexa, and norfluoxetine, a metabolite of the active ingredient in Prozac and Sarafem.
More than half of the fish brain samples had norsertraline levels of 100 nanograms per gram or higher. In addition, like the rock bass, many of the fish had a medley of antidepressant drugs and metabolites in their brains.
Moreover, the fish appeared to be concentrating these compounds in their bodies, especially in such sensitive organs as brains, livers and gonads.
The antidepressants that Aga's team detected in fish brains had accumulated over time, often reaching concentrations that were several times higher than the levels in the river.
In the brains of smallmouth bass, largemouth bass, rock bass, white bass and walleye, sertraline was found at levels that were estimated to be 20 or more times higher than levels in river water. Levels of norsertraline, the drug's breakdown product, were even greater, reaching concentrations that were often hundreds of times higher than that found in the river.
Published last week in the American Chemical Society's journal Environmental Science & Technology, the paper acknowledges that it was beyond the scope of this research to quantify the likely impacts on Niagara's fish of the pharmaceuticals and other personal care products, or PPCPs, the team was measuring.
However, as the paper points out, others have done so — if not definitively, at least with sufficient depth and breadth to show that this is really a worrisome situation:
The presence of PPCPs in the environment is an important ecological concern due to the potential impairment of organism-specific functions, and the food web transmission resulting in biomagnification of contaminants in the environment. …
For instance, ecotoxicological studies have demonstrated the physiological effects of SSRIs on fish, mollusks, crustaceans, algae, and protozoans. It has been shown that SSRIs alter fish behavior relevant to population survival and community structure. An exposure study using fathead minnows revealed that the antidepressants fluoxetine and sertraline affect their reproductive system, feeding habit, growth, and survivorship behavior. In other studies using hybrid striped bass, fluoxetine and venlafaxine caused the decrease of brain serotonin concentrations and affected the ability of the fish to capture its prey.
And plenty of the fish sampled in the Niagara study showed contamination at or above amounts established by other research as levels of concern:
Bupropion, detected at concentrations up to 217 ng/L [nanograms per liter] in surface water from Niagara River, also showed the ability to alter the predator avoidance behavior of minnows exposed to concentrations between 200-2000 ng/L for 12 days. Similarly, exposure of hybrid striped bass at 200 µg/L concentration of venlafaxine for 3 days caused a decrease in brain serotonin concentration and the ability to capture prey….
Citalopram, detected at concentrations ranging from 168 to 188 ng/L in the Niagara River, is known to decrease cortisol levels in rainbow trout when exposed at a concentration of 5 µg/L for 10 days. Cortisol levels increase in fish when under stress; the fish fail to physiologically respond to a threat by lack of cortisol secretion.
The full paper, "Selective Uptake and Bioaccumulation of Antidepressants in Fish from Effluent-Impacted Niagara River," can be found here but unless you're a subscriber or American Chemical Society member you'll have to pay for access.
This story has been edited for length.
MinnPost is a nonprofit, nonpartisan media organization whose mission is to provide high-quality journalism for people who care about Minnesota. MinnPost and Bridge Magazine are both members of the national Institute for Nonprofit News.
We're not just a news organization, we're also your neighbors
We've been there for you with daily Michigan COVID-19 news; reporting on the emergence of the virus, daily numbers with our tracker and dashboard, exploding unemployment, and we finally were able to report on mass vaccine distribution. We report because the news impacts all of us. Will you please support our nonprofit newsroom?