A Northern Michigan town waves as I-75 drivers barrel past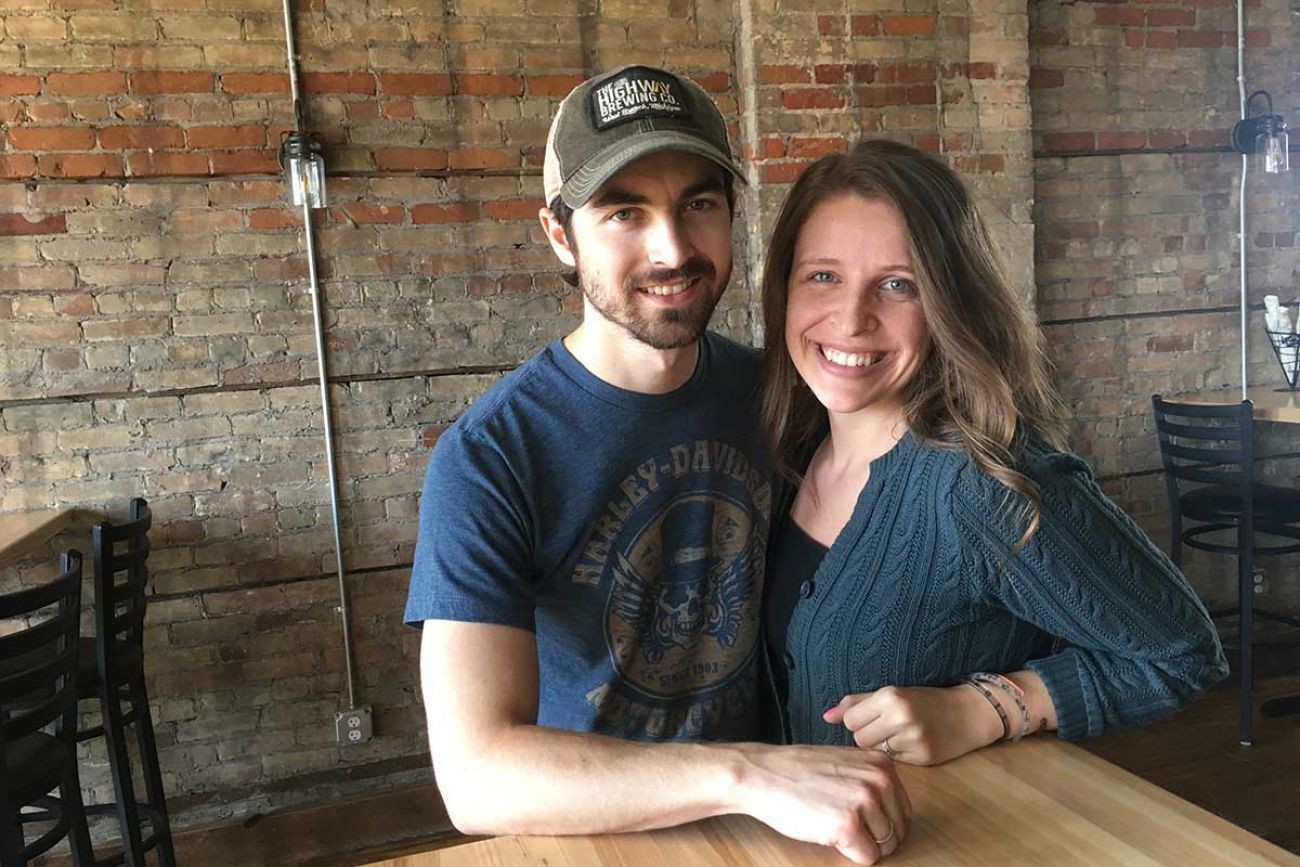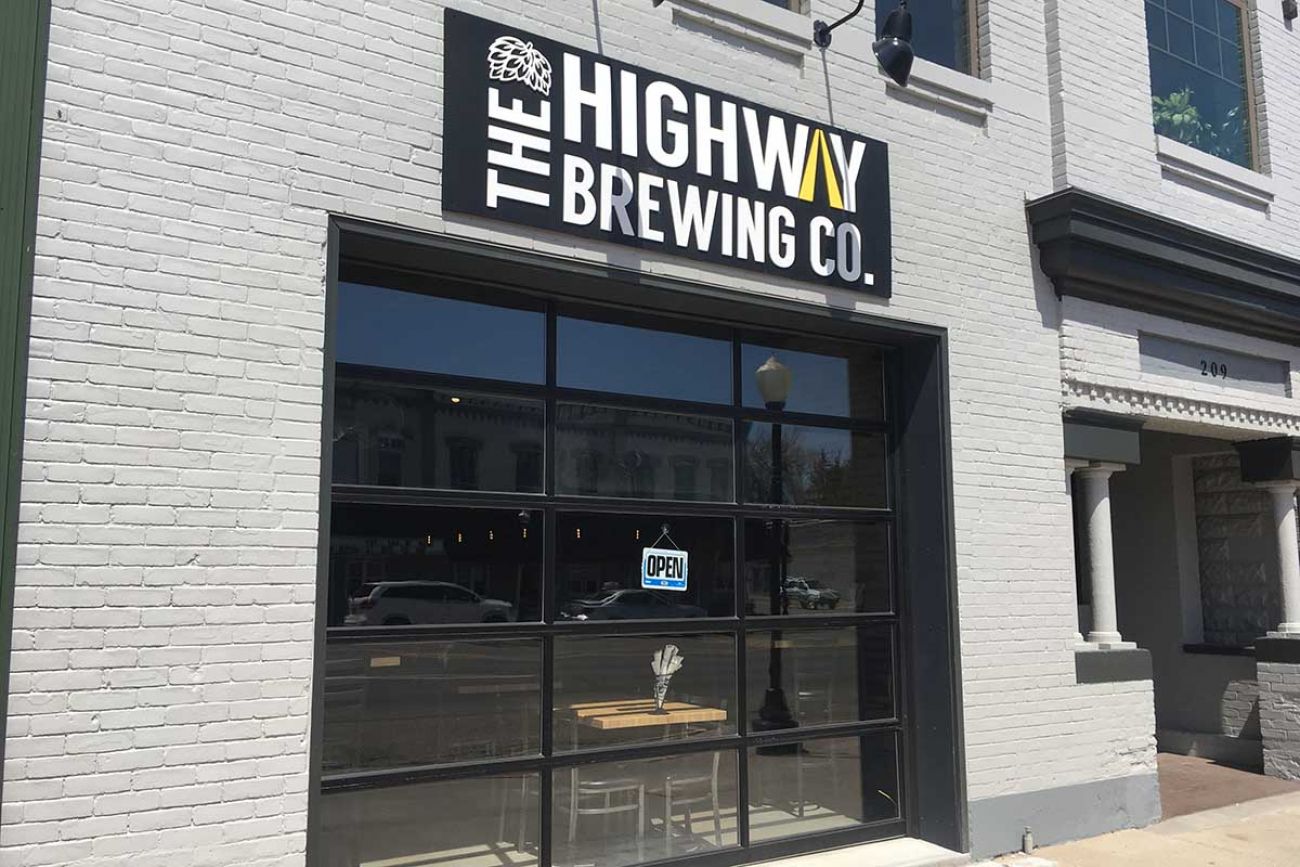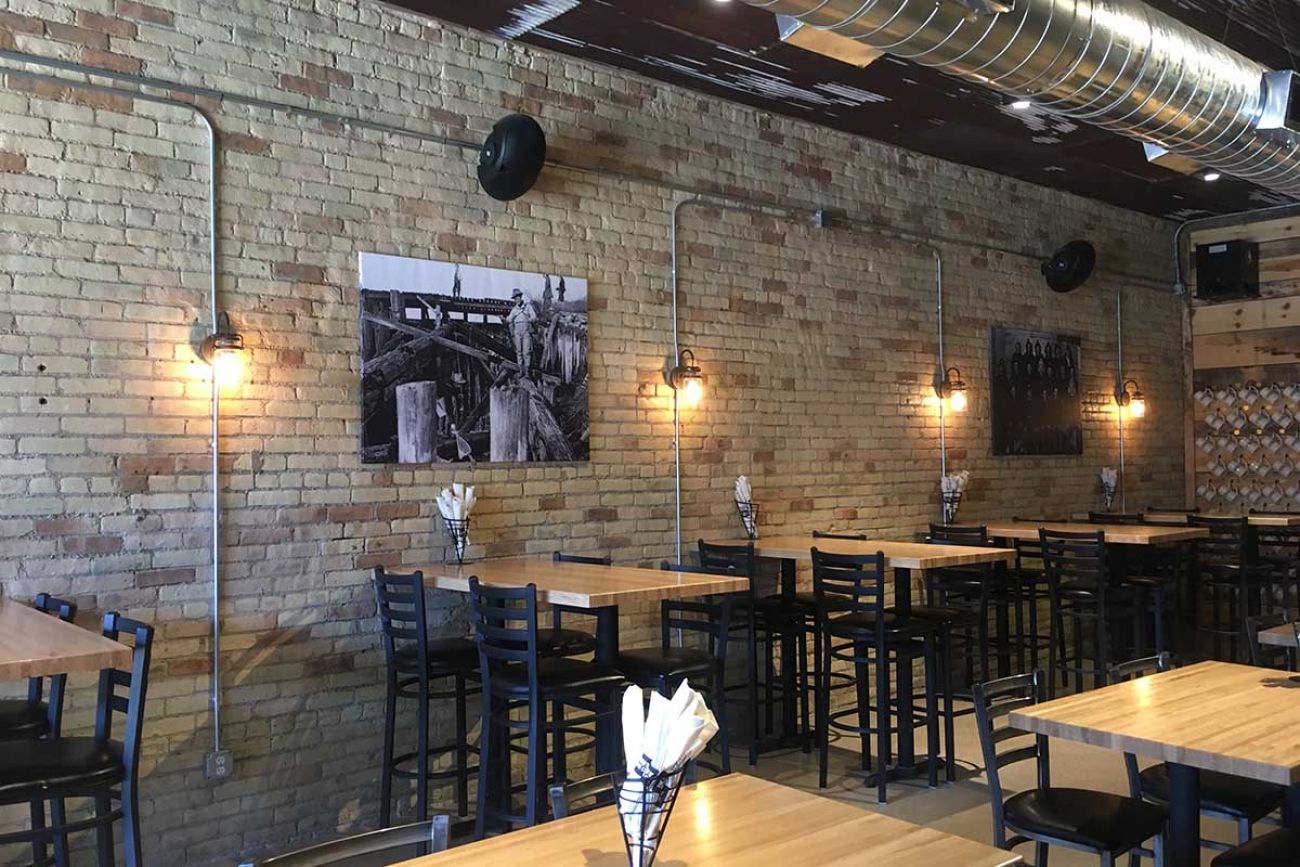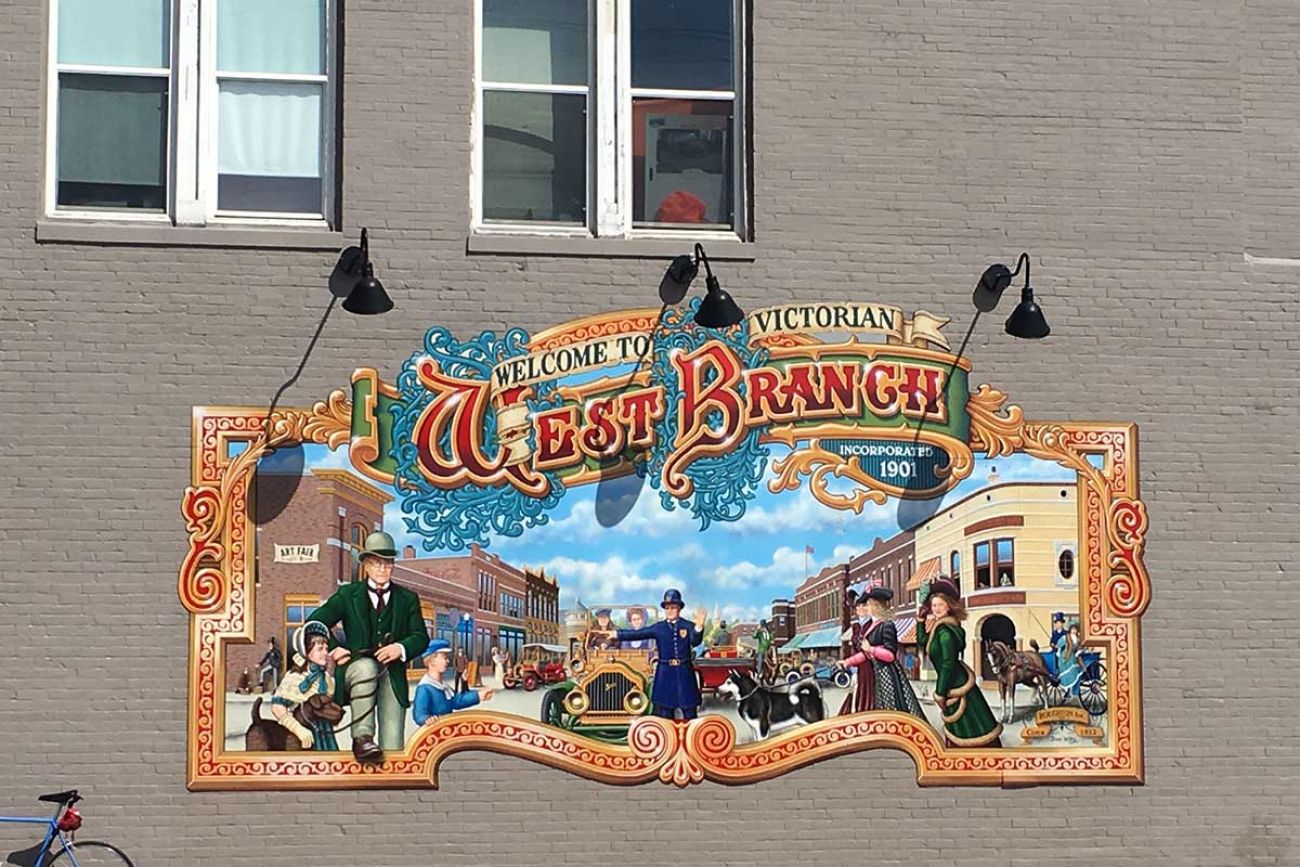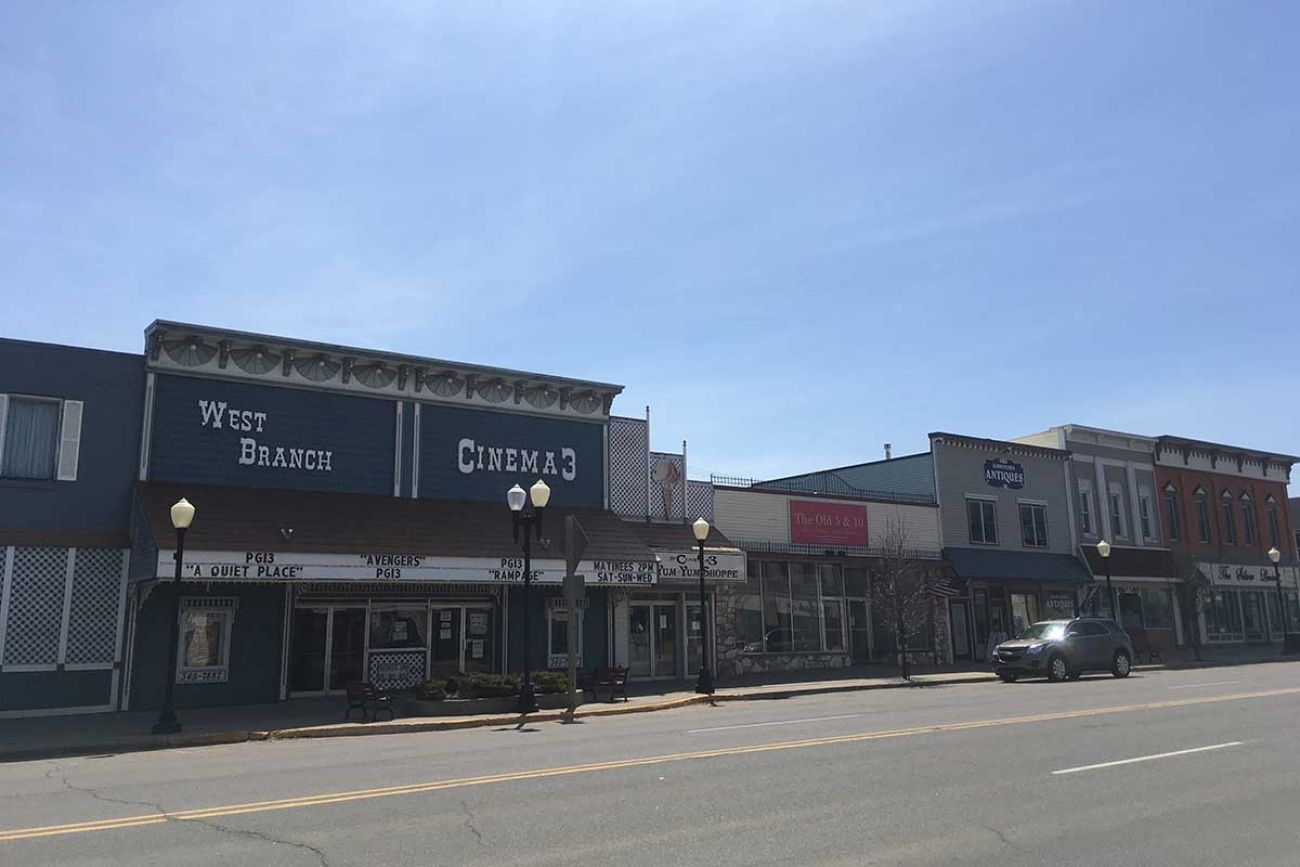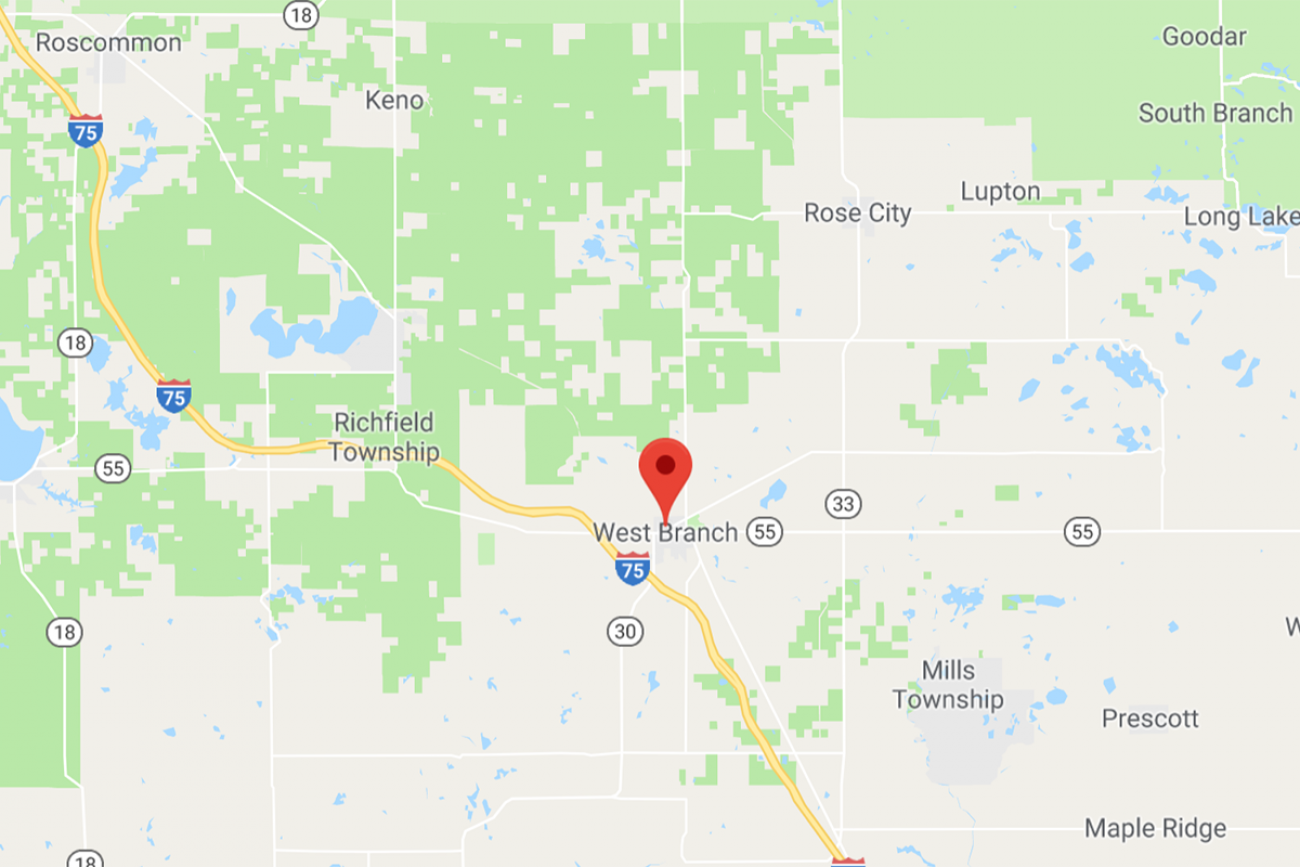 WEST BRANCH — In the fall of 2015, Ethan and Erin Resteiner bought a building in downtown West Branch that they pictured as the ideal home for the brewpub they'd dreamed of opening.
The building, which they think was built in the late 1800s, needed some TLC. They opened The Highway Brewing Co., the city's first, in January, and Ethan says business already has exceeded the couple's expectations.
A few weeks after the Resteiners opened their brewpub, Gov. Rick Snyder visited West Branch to announce the city had been chosen for the second round of the state's Rising Tide program. The program targets economically struggling communities and provides state help so local governments and other community organizations can work together to remove barriers to their region's economic growth.
By the numbers: Ogemaw County, West Branch
| | Michigan | Ogemaw County | West Branch |
| --- | --- | --- | --- |
| Population | 9,962,311 | 20,981 | 2,063 |
| Change from 2010 | 0.9% | -2.9% | -3.6% |
| Owner-occupied housing | 70.8% | 82.5% | 45.7% |
| College educated (bachelor's degree or higher) | 28.3% | 11.4% | 16.7% |
| In poverty | 16.3% | 20.0% | 29.8% |
| Median rent | $799 | $646 | $596 |
| Median household income | $50,803 | $36,941 | $25,741 |
| Unemployment (March) | 4.6% | 9.8% | n/a |
Source: U.S. Census, U.S. Bureau of Labor Statistics
West Branch residents rattle off similar challenges: Not enough skilled, high-paying jobs, or training to fill them. Not enough housing, including middle- to upper-income apartments that could cater to younger residents. No doctors for expectant mothers after the local hospital closed its maternity ward; many pregnant women now travel to Midland, close to an hour away, for obstetrics care. Very little child care. Spotty broadband internet service.
Locals say the launch of Rising Tide here could be the turning point for a small town that has potential to become an Up North destination, not just a freeway exit.
"We're at this kind of pivotal moment where we're determining, really, who we are and who we want to be," Erin Resteiner said. "Not only to our community that's already here, but to the community we hope to reach and bring in via tourism or moving here and starting jobs and starting families."
2018 Michigan issues guide:
Bridge visited West Branch as part of Bridge and The Center for Michigan's 2018 Truth Tour, which aims to engage and inform Michigan residents on the biggest challenges facing Michigan voters ahead of this November's election for governor, legislative seats and other statewide offices. The Truth Tour will return to the town on June 18 for town hall discussions on the economy and other issues.
Tiny West Branch is just off I-75, about 20 miles east of Houghton Lake. It's home to roughly 2,000 people. It's the seat of Ogemaw County, population 21,000, and got its name from the Michigan Central Railroad in the late 19th century. It thrived as a lumber town in its early years, in large part because of the convergence of three Chippewa Indian footpaths that today are state highways.
Locals say its location, near highways and rail and a general aviation airport, remains one of its greatest assets today.
Yet to many people, West Branch is little more than an Interstate 75 exit sign, a bathroom or meal break at one of several fast-food restaurants on a commercial strip known to locals as "Hamburger Hill," before hitting the road again on the way to somewhere else.
Related: How to bring the Michigan Truth Tour to your town this election year
Related: Get Facebook reminders for upcoming Truth Tour events here
Related: See a full list of all scheduled Truth Tour events on our calendar
But what highway travelers see is actually a neighboring township, a fact that frustrates residents who say the city of West Branch has a lot to offer — mom-and-pop businesses, a quaint business district, outdoor recreation, public parks — if only people would drive a few more miles to see it.
"The majority of people who aren't from this region who get off the expressway think they've visited the city of West Branch, and they've never entered it," city manager Heather Grace said.
"We want to become the destination, not just the pit stop."
That kind of change will be transformational, though Grace and other West Branch residents say the region is ready for it. Some downtown business owners had started to coalesce behind the idea before Rising Tide brought more people and perspectives to the effort, she said.
One potential change: Ditching the downtown's marketing as a Victorian-era throwback. Local economic development leaders say the century-old branding might need to go, so younger generations don't find it stodgy.
Several people said new branding, that highlighted West Branch's natural resources and outdoor recreation activities (like trails for off-road vehicles), could make the region more attractive to tourists and potential residents.
But solving the jobs puzzle is the priority.
Just 17 percent of West Branch city residents have at least a bachelor's degree. It's higher than Ogemaw County as a whole, but still below the state average of 28 percent, data show.
Nearly 30 percent of city residents live in poverty, also higher than the state average.
The local hospital, which last month merged with Midland-based MidMichigan Health, was Ogemaw County's top employer last year, according to the most recent county data.
The school district serving West Branch and nearby Rose City was among the five largest county employers. But so were retailers, including Walmart and an outlet mall near I-75.
Several people pointed to the need for more high-skilled industrial work, such as CNC machine operators, and higher-skilled positions in fields like health care to offset the reliance on service jobs.
"We need more reliable, consistent jobs. More living-wage (jobs) with benefits. Benefits are really hard to find around here," said Mandi Chasey, Ogemaw County's economic development director and director of business services for Ogemaw County for Michigan Works Region 7B, which serves six counties in the northeastern Lower Peninsula.
Among strategies being considered: The county's new economic development plan identified the need for more educational opportunities through Kirtland Community College, apprenticeships and other training programs. So, too, for expanding the housing stock, increasing child care options and marketing available buildings or storefronts to investors — all of which are connected to job creation.
The state's Rising Tide program provides mostly technical help on things like branding and marketing, developing an economic plan and identifying possible grant funding.
"It's kind of the chicken and the egg situation," said Scott Bell, a community planner who works for Lapham Associates in West Branch, a firm that provides planning, surveying, engineering and environmental services.
"(We need) opportunities to help the younger folks get some education and some training to do those jobs," said Bell, who also serves on planning commissions in Ogemaw County and neighboring West Branch Township. "But you've got to have the jobs first."
Chasey said one of the goals of participating in Rising Tide is encouraging cooperation within the greater region, and making the process easier for companies looking to locate or expand.
"I would like to see more help for working individuals that are doing the right thing, that are going to work every day and just don't make enough money to make ends meet," said Barbara Fisher, who lives in Lupton, about 20 miles northeast of West Branch.
Fisher, who said she works at Walmart, said she wants leaders in state government to find ways to increase job skills and opportunities in trades for students who don't go to a four-year college or university.
"You don't need a four-year college degree to be a carpenter, a plumber, an electrician," Fisher said, as she played with her grandson at a park. "That could be learned right during high school and then do an apprenticeship after high school. We're always going to need those jobs. Always."
But attracting new employers, and jobs that pay living wages, also requires a community to have the necessary infrastructure to support business.
West Branch, like much of Michigan, has infrastructure challenges. Here, water is a major issue.
Nearly all of the city's top road projects are on hold because the city doesn't have enough money to fix "nearly failed" water mains that lie underneath the roads, said Grace, the city manager.
It doesn't make sense to tear up a road to pave the surface, she said, only to have to tear up that new work once a water main breaks.
Grace said a recent study projected that West Branch would need about $19 million over 20 years to update its water infrastructure. Yet water rates haven't increased in decades, she added, so revenue generally only covers operations — not upgrades.
This is the cost of deferred maintenance, she said. City leaders are studying how to raise the revenue they need without harming residents who might struggle to pay.
"It would be a very hard impact, because we're so low-income, to dramatically increase those rates," Grace said.
And yet, she added: "If we don't have a strong infrastructure, we're not going to be able to bring in any of the good-paying jobs, because you can't expect employers to come to an area when the infrastructure can't support their operations."
Erin Resteiner, of the brewpub, said she pays more attention to local issues than state ones, partly because of her busy life — she has a 1-year-old son in addition to the new business. But she added that challenges often are easier to tackle when they're local, because people can have more of a direct impact.
West Branch has much going for it, she added. "We have a lot to offer."
We're not just a news organization, we're also your neighbors
We've been there for you with daily Michigan COVID-19 news; reporting on the emergence of the virus, daily numbers with our tracker and dashboard, exploding unemployment, and we finally were able to report on mass vaccine distribution. We report because the news impacts all of us. Will you please support our nonprofit newsroom?