For inspirational homeless student, graduation day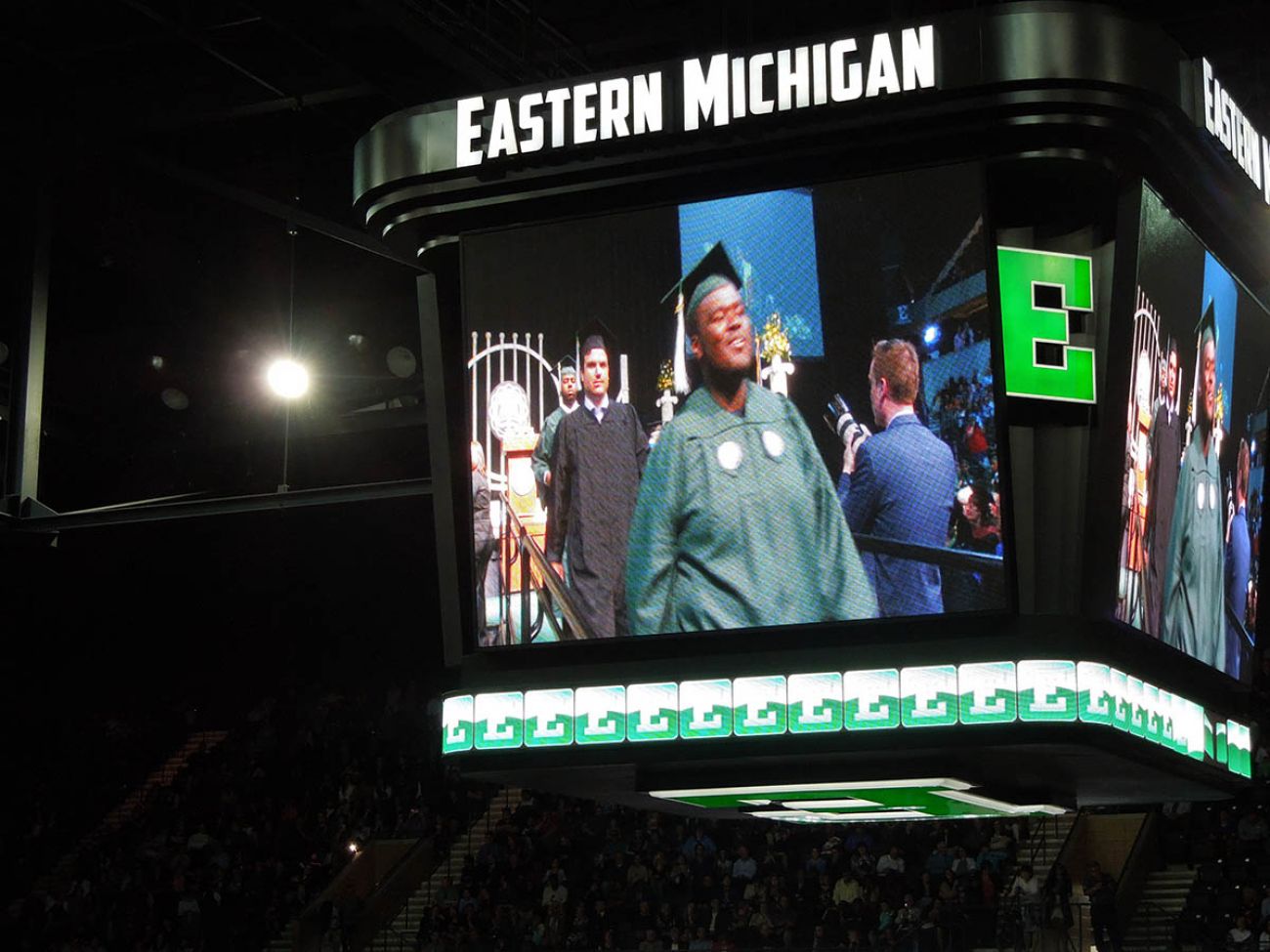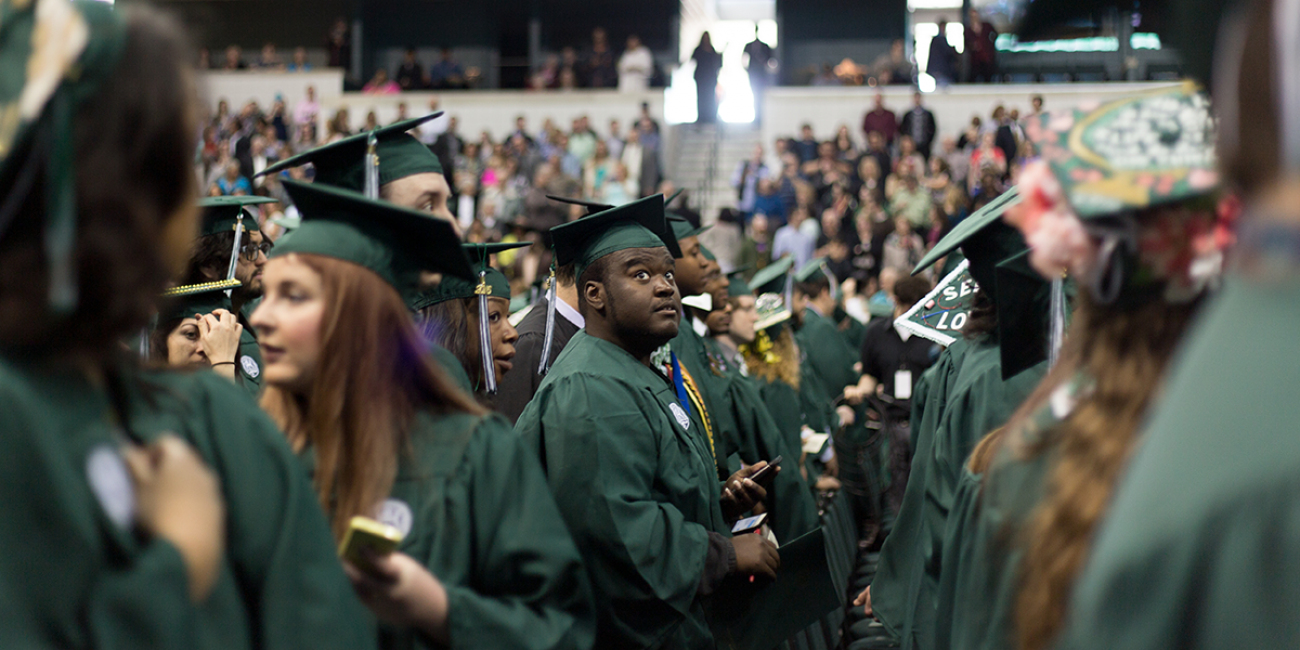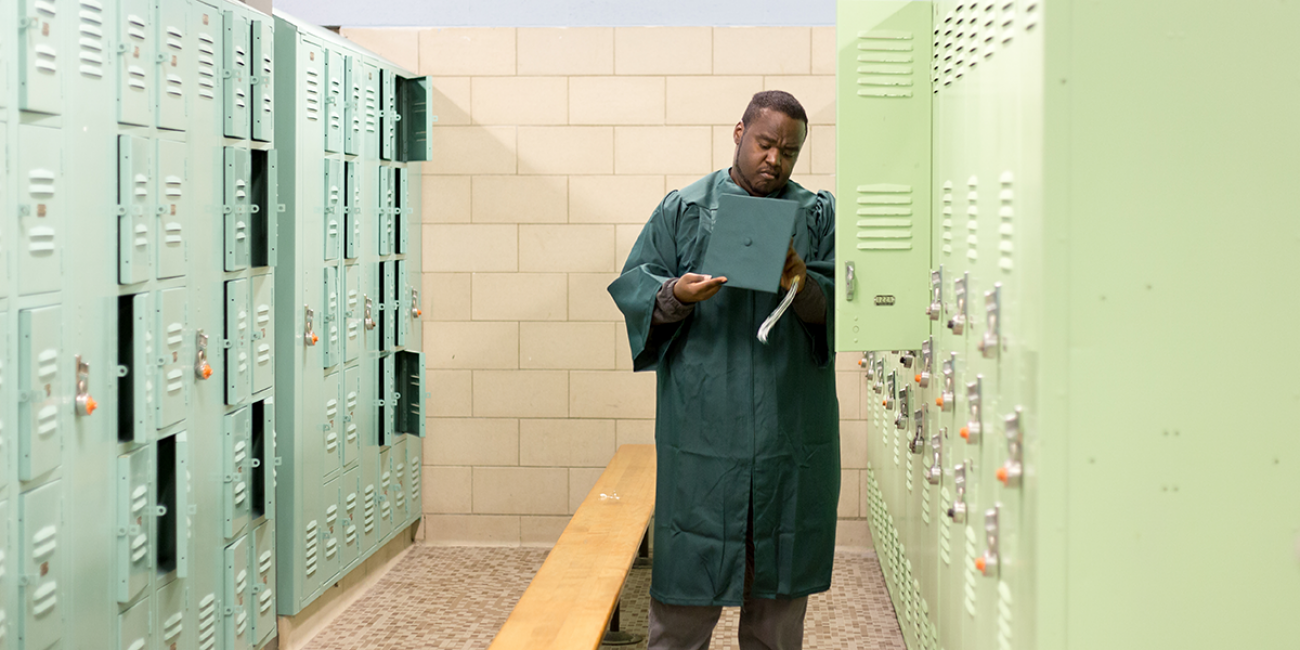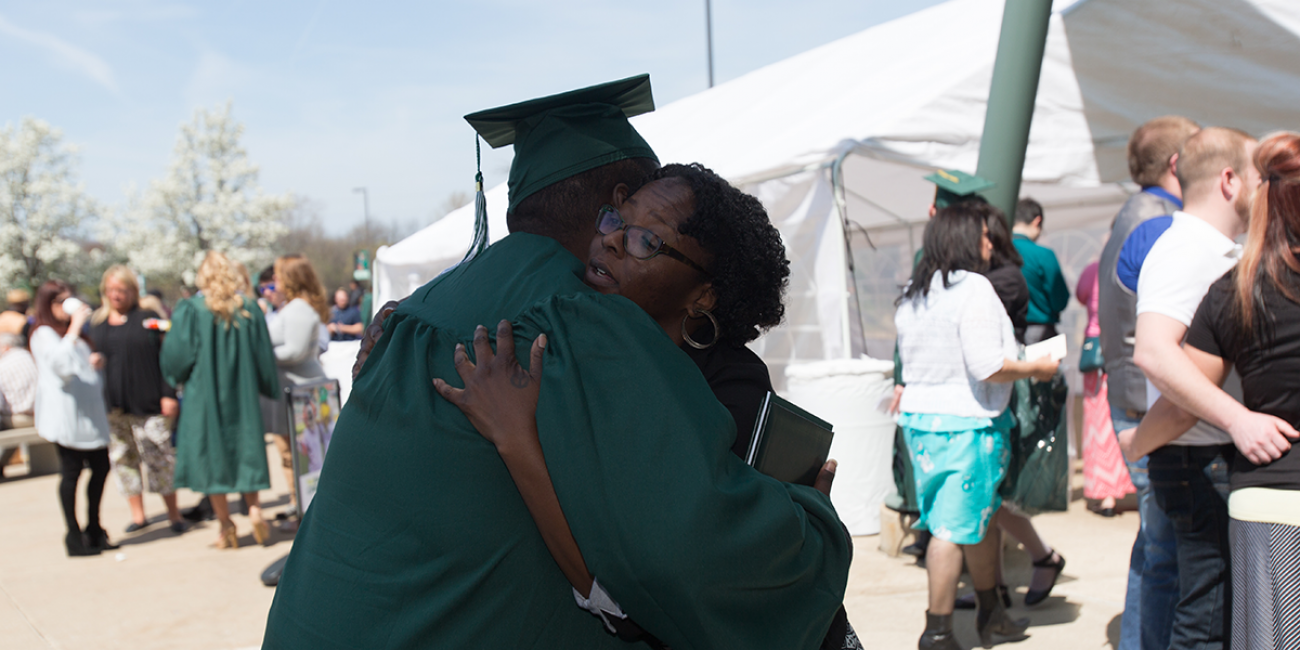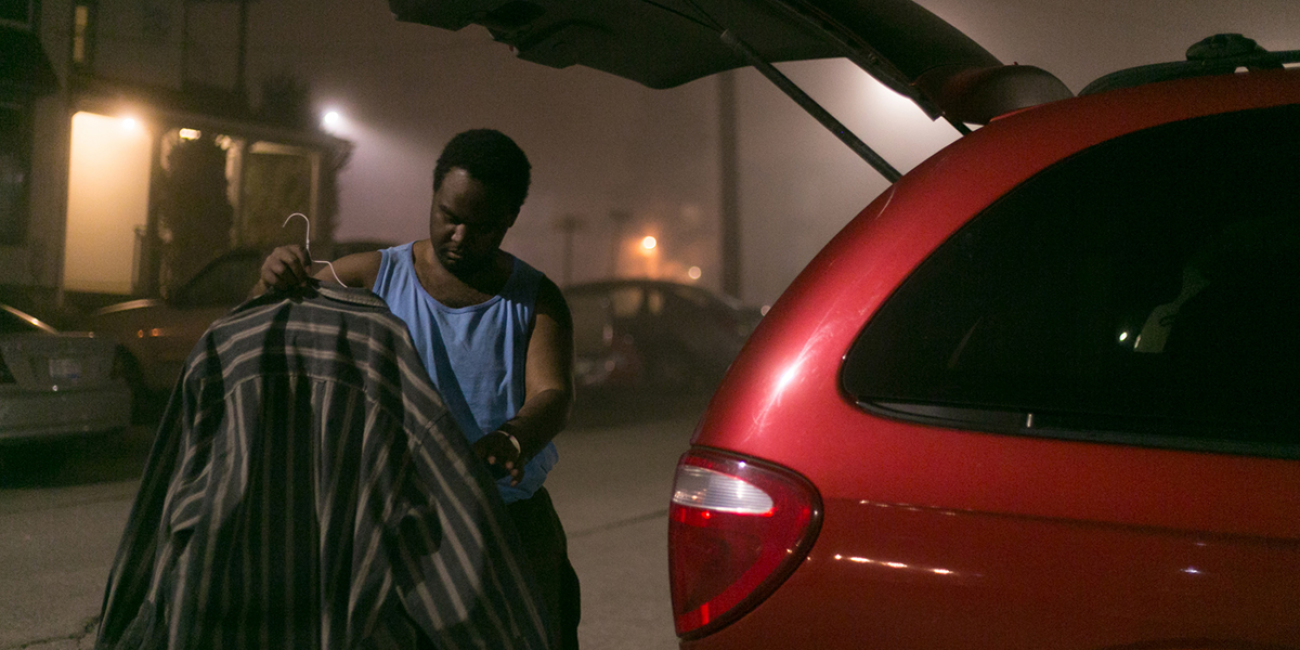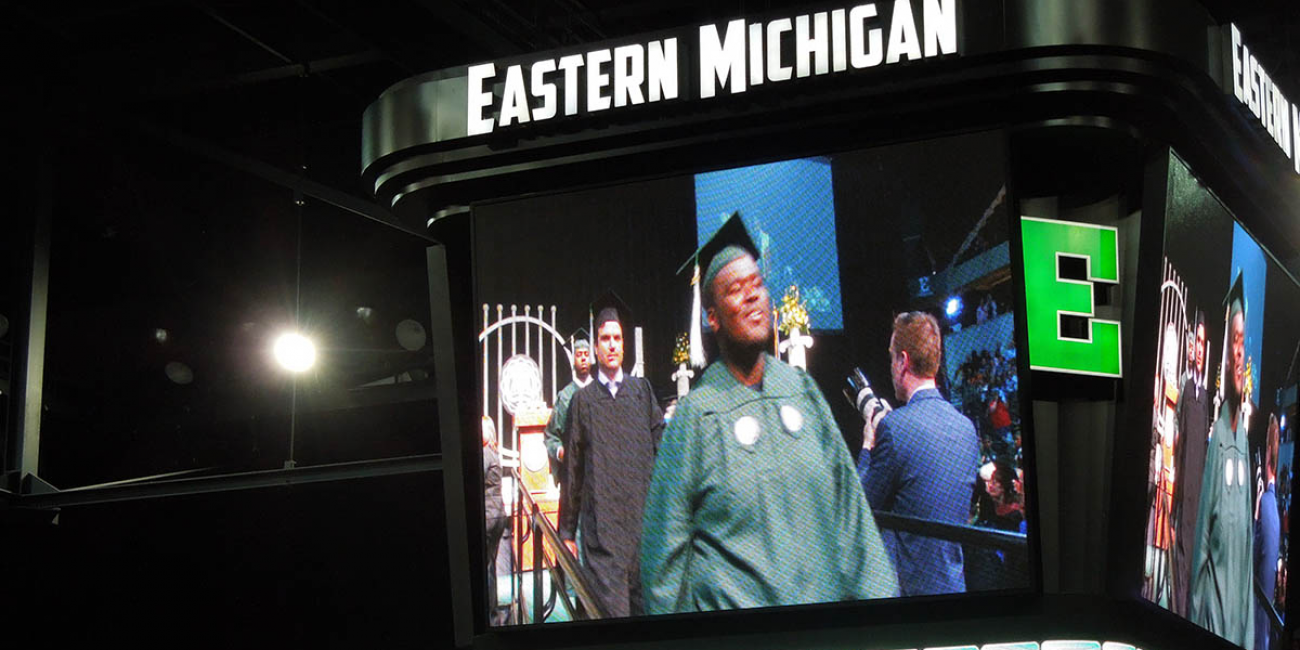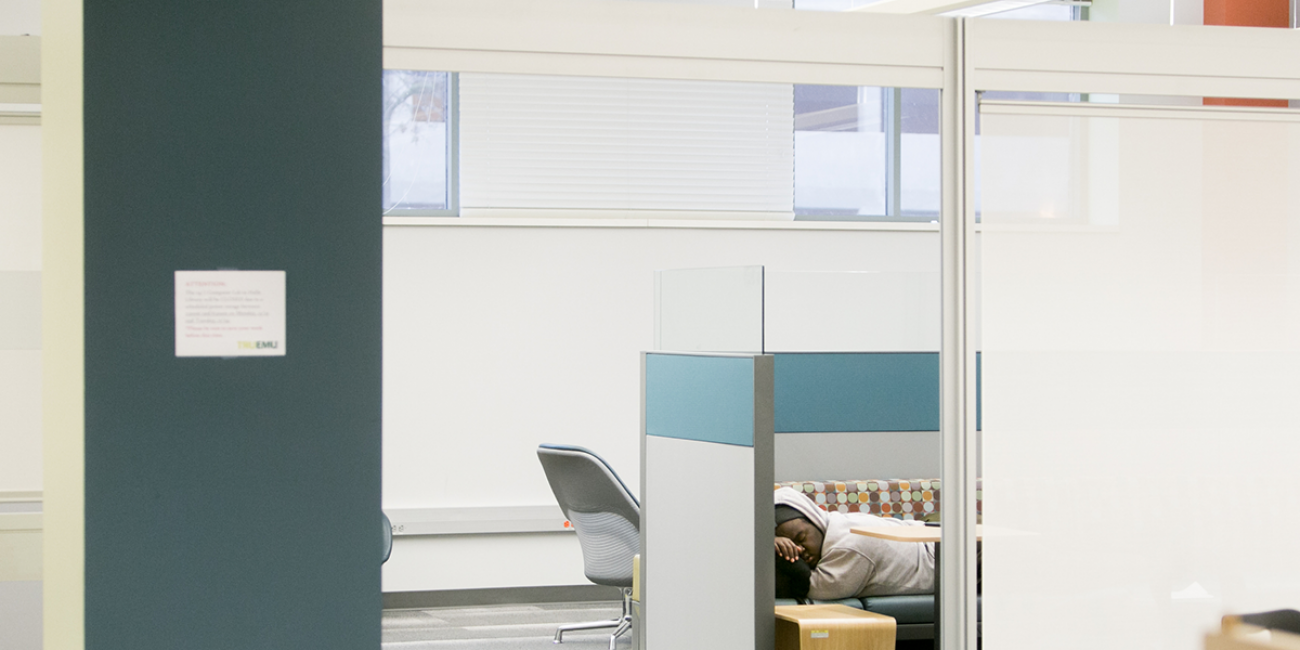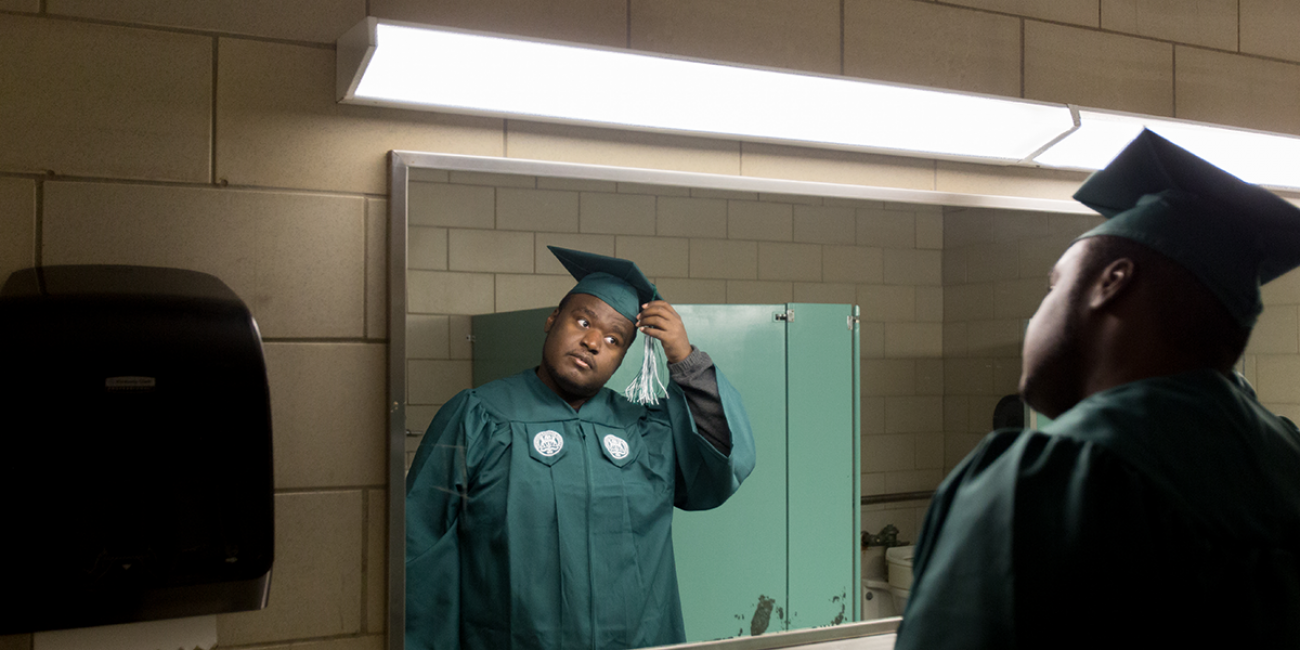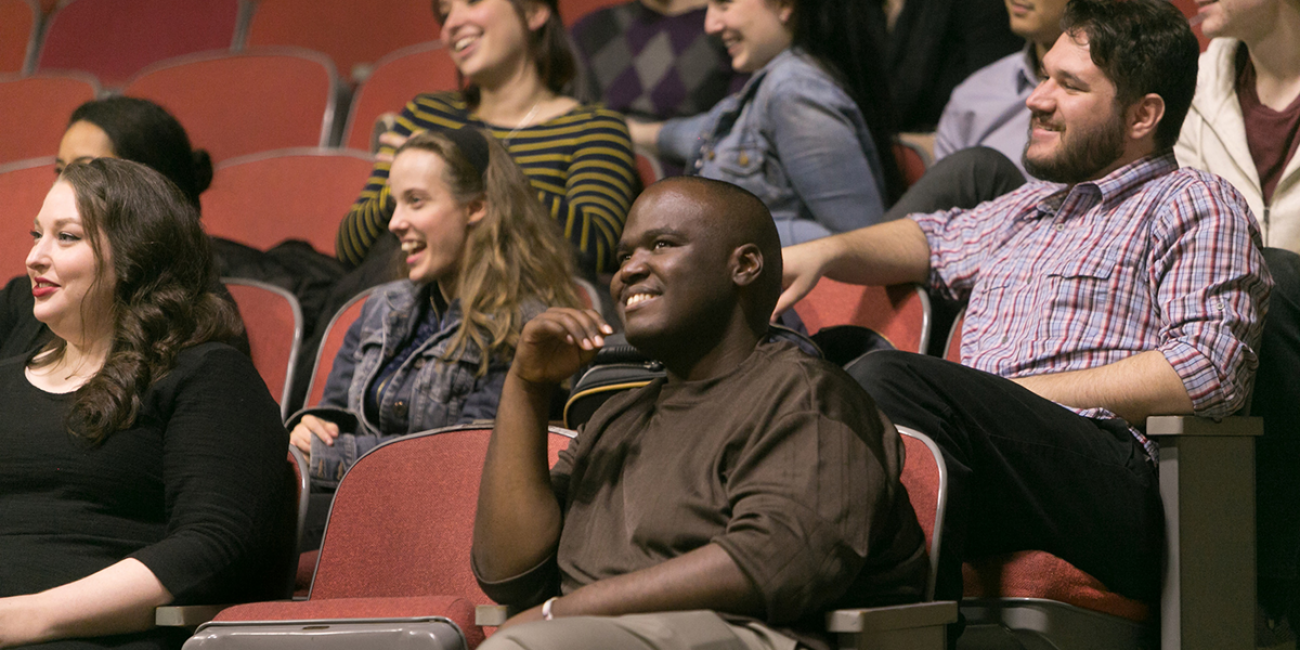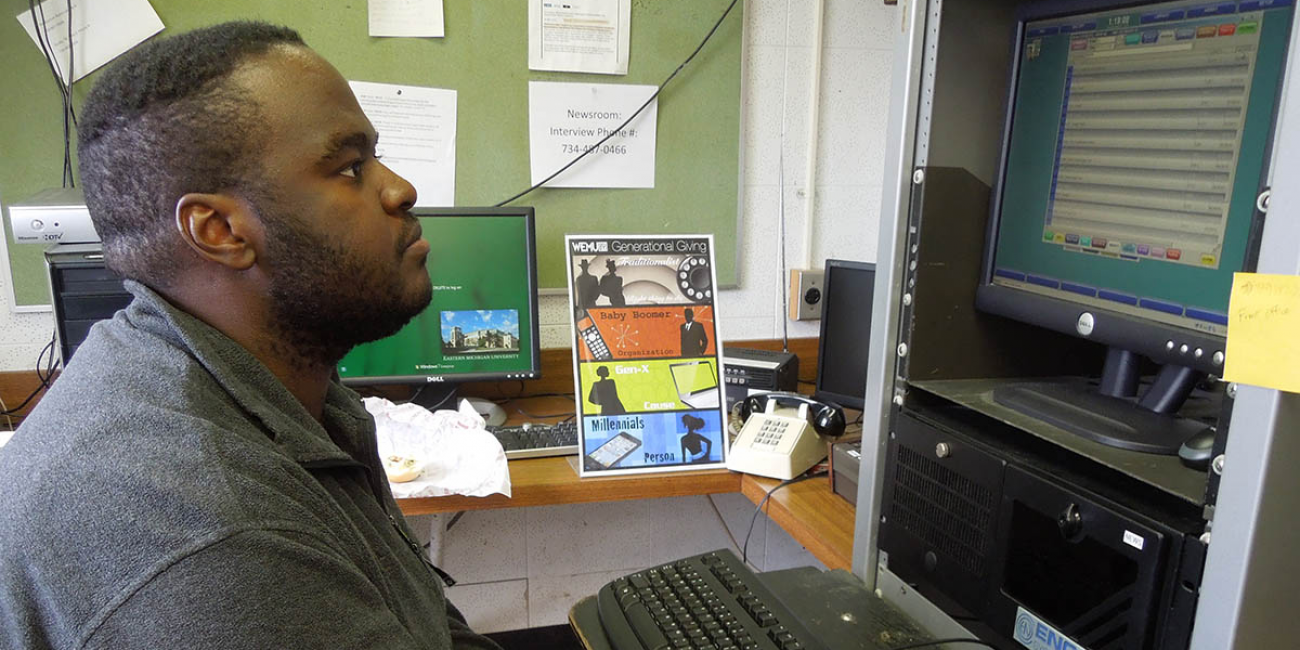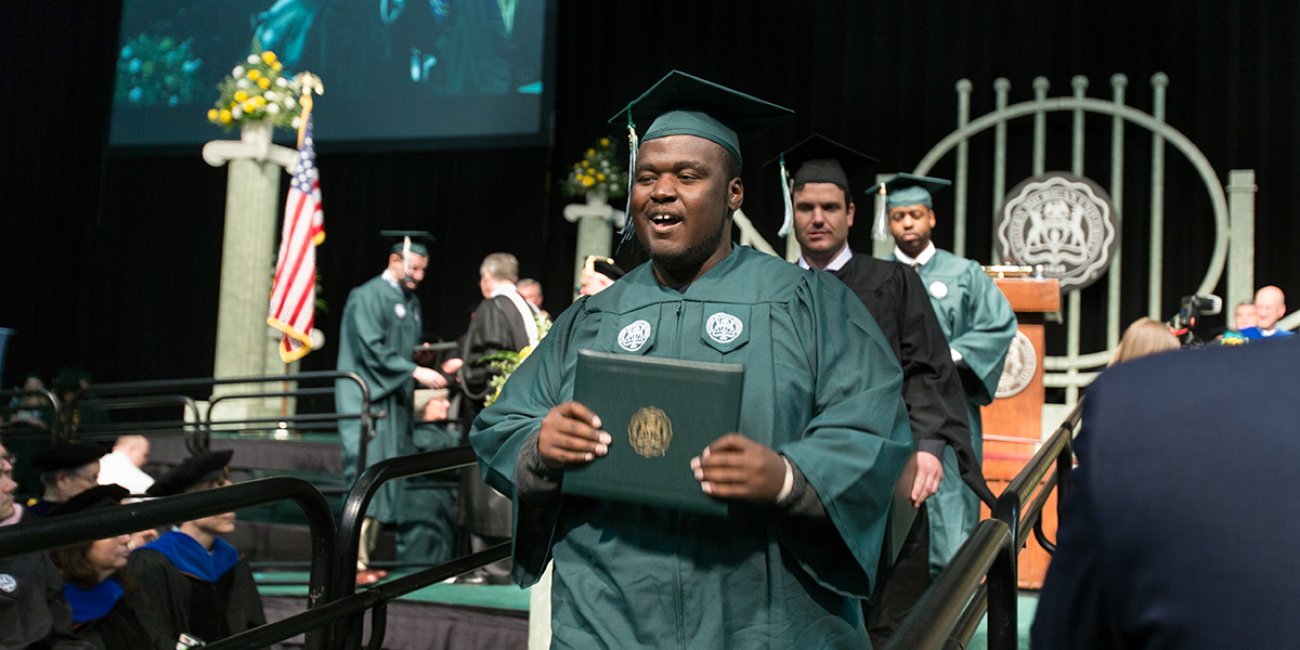 SLIDESHOW: Hover below and click the arrows to see Ramone's inspirational journey
YPSILANTI – The doors of the Eastern Michigan University Convocation Center opened at 7 a.m. Sunday, and by 8, cars were bumper-to-bumper along Hewitt Road trying to squeeze into crowded parking lots. Fathers in suits carried cameras and mothers cradled bouquets.
Two miles away, Ramone Williams walked alone out of an apartment carrying a backpack. Just a few months ago, that backpack had held much of the 26-year-old's possessions – a few changes of clothes, a can of Chunky soup, bags of tea.
Sunday, the backpack held a cap and gown.
Until a few months ago Williams was homeless, a college senior at Eastern Michigan who had enough money for college tuition or a home, but not both. He attended classes by day, and slept in his 2007 Grand Caravan at night. When the weather turned cold, he slept in the EMU library and showered in the student recreational facility.
Sunday, Williams walked across campus for the last time, arriving at the Convocation Center just in time for the graduation ceremony, where he received a bachelor's degree in communication media and theatre arts. It was a long walk on streets that had worn out several pairs of sneakers, part of an even longer journey for a young man too stubborn to quit.
"I sacrificed a lot to get here," Williams said. "It's worth it."
Ramone Williams's story was first told in Bridge Magazine in December. Williams was living on the streets, using a locker in the campus student center for a pantry and closet, and using his own tea bags in cups of hot water at a local bakery. He'd monitor campus notices for events with free food, and tried to keep his "situation" a secret.
For a time, Williams had left college to care for the ailing grandmother who'd raised him. She pushed him to return to college. When his grandmother entered a retirement home and he returned to Eastern Michigan in the fall of 2015 to complete his degree, he had $300 left in his bank account after paying tuition.
"My grandmother fought so hard for me to go to school," Williams told Bridge in December. "I realize how difficult it is to go to college, let alone finish it. But I feel that if I can complete it, I'll have more freedom; that somehow I'll be able to flourish and it'll be worth it. So I keep grinding, getting through the day, every day."
Williams's story of resilience was later featured in the Washington Post and in an HBO special. The story sparked an outpouring of support. A GoFundMe account set up in his name collected more than $25,000 in just six days from donors across the country. Williams likely could have collected much more but he shut down the account so donors would contribute to a service supporting homeless students Eastern Michigan, called the MAGIC program, instead of to himself.
"He would bring in checks people had sent him and say, 'Can you take this?'" said MAGIC program coordinator Joi Rencher. "I'd say no, and he'd say, 'Would you split it with me?'''
The MAGIC program has collected more than $50,000 since Jan. 1 to help other EMU students who are homeless or in danger of becoming homeless. That's 10 times what the program received last year. That included a five-figure donation from billionaire alumnus Bruce Halle, chairman of Discount Tire and namesake of the Halle Library where Williams slept.
Rencher has been able to help make rent payments and purchase textbooks for students, as well as provide gift cards for clothing and food. Rencher said she knew of six homeless EMU students during the fall semester. She now knows of only three and all have summer housing lined up, thanks to the additional donations.
As for Ramone Williams, life is different today, in ways large and small. He was able to replace a well-worn pair of sneakers. He tried sushi for the first time, and gave it a thumbs-up on Facebook. He has an internship at the radio station on campus, WEMU, that ends this month, and at the Cinetopia International Film Festival in Southeast Michigan this summer. Perhaps most important, he has an apartment near campus.
But money, jobs and a roof haven't changed life much for Williams. Even after he was able to put $25,000 in the bank, Williams slept in the college library for more than a month before moving into an apartment in February. He might have remained in the library longer but he was having trouble sleeping in the public space with his newfound fame. "People kept waking him up and saying, 'Here's $5,'" Rencher said.
He continued showering in the student recreational facility for a month after he moved into his apartment, until he finally broke down and spent money on a shower curtain. "I still take my own tea bag to Dom's (Bakery). I can get hot water for 25 cents," Williams said. "I'm still grinding, I'm still penny-pinching. The (donated) money is for a rainy day."
He shares an apartment with several other students, but he spends his time alone in his bedroom, playing video games and working on his laptop. Williams hadn't sat in the shared living room of the apartment until I visited him in April. "I'm still not completely comfortable with the apartment," Williams said. "I still keep most of my possessions in my van."
In some ways, Williams remains confused by all the fuss. Sleeping in the library and making meals of $1 bags of kettle corn wasn't that much of a hardship, he said. He was just doing what he needed to do to get a college degree in a country where homeless students often fall through the cracks of federal, state and financial student aid programs.
More coverage: Help remains elusive for homeless Michigan college students
Most don't make it, Rencher said. Even low-income students with stable housing have trouble completing college. At EMU, only 27 percent of students who come from families with incomes low enough to qualify for federal Pell grants earn a bachelor's degree within six years. That's 28th out of 30 public and private Michigan colleges according to data from the federal College Scorecard analyzed by Bridge
You can see the average net cost for low-income students at Michigan colleges here.
"He would bring in checks people had sent him and say, 'Can you take this?' I'd say no, and he'd say, 'Would you split it with me?'" ‒ Joi Rencher, of EMU, on Williams's efforts to ensure other homeless students received money sent to help him
"There are people sitting here who have made sacrifices you will never know," EMU commencement speaker Rep. David Rutledge, D-Ypsilanti, told the graduates Sunday. "But their hopes and dreams will walk across this stage today."
After the ceremony, Williams talked of his degree less as an achievement than as another step on a long road.
"I know it's a big moment," he said, "but it doesn't mean anything unless I do something with it."
Williams doesn't have a permanent job lined up, and he's still unsure what his dream job would be. He enjoys the creativity of radio and television work, and he has the skills to work in information technology. He plans to stay in Ypsilanti through the summer.
Williams drove to Flint later Sunday to show his diploma to his grandmother, who was unable to attend the graduation ceremony for health reasons. Monday morning, he climbed onto an airplane for the first time in his life, and flew to Las Vegas.
It seemed like a good destination for someone who has already beaten the odds.
He found a round-trip ticket for under $200, and walked more than six miles from the airport to his Las Vegas hotel rather than spend money on a taxi.
He said he wants to visit the Grand Canyon and see the lights of the Vegas strip. Mostly he wants to go to the top of the Stratosphere, a 1,149-foot-tall casino, hotel and tower. "I'm afraid of heights," Williams said. "I have a lot of fears. But you have to face them."
From the base of the Stratosphere, he'll rise more than 100 floors in 37 seconds. If he goes at night, like tourist sites recommend, he can step off the elevator, walk onto the observation deck and look across a glittering skyline, where it's impossible to tell where the streets end and the stars begin.
Donations to the MAGIC program can be made at www.EMUFoundation.org
We're not just a news organization, we're also your neighbors
We've been there for you with daily Michigan COVID-19 news; reporting on the emergence of the virus, daily numbers with our tracker and dashboard, exploding unemployment, and we finally were able to report on mass vaccine distribution. We report because the news impacts all of us. Will you please donate and help us reach our goal of 15,000 members in 2021?