Articles
Gretchen Whitmer voted for tax increases in the Michigan Senate. Did they help drive the state economy into the ground and result in 500,000 job losses?
All Michigan Democratic candidates have publicly supported greater transparency and financial disclosure among candidates for state office.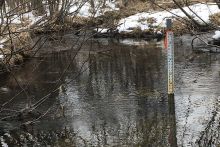 In the race for Michigan governor, Democrats are widely condemning the state's decision to allow Nestlé to pump up to 400 gallons per minute of water from one Osceola County well. Does their rhetoric match the facts?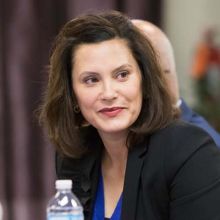 Democratic frontrunner is accused of being soft on school shootings – two days after she speaks at a rally in support of gun reform.
Just months after a movement to woo another candidate, Democratic bigwigs are now scrambling to endorse the former Senate minority leader.
A month after trying to woo other Democrats to run against Whitmer, Detroit's mayor threw his enviable political muscle behind the party frontrunner
Whitmer, a former state senator and current Democratic candidate for governor, said the state used to shoulder a much higher burden of college costs than it does now. Are her numbers accurate?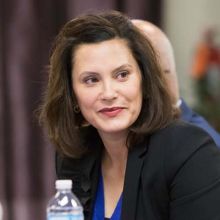 Truth Squad explores Gretchen Whitmer's mantle as an advocate for sexual assault victims after a cop accuses her of hesitating to prosecute a sexually abusive doctor.
Concerns about polling, fundraising and Gretchen Whitmer's name recognition prompt "hand wringing" among party insiders, led by Detroit Mayor Mike Duggan. But others see sexism at play.
Dem's chances at the governor's chair often run through Detroit and Wayne County. Strong connections and support there can make a big difference, past election results suggest.
Pages