Ball Q&A: Michigan kids 'will lose' with weak teacher evaluation bill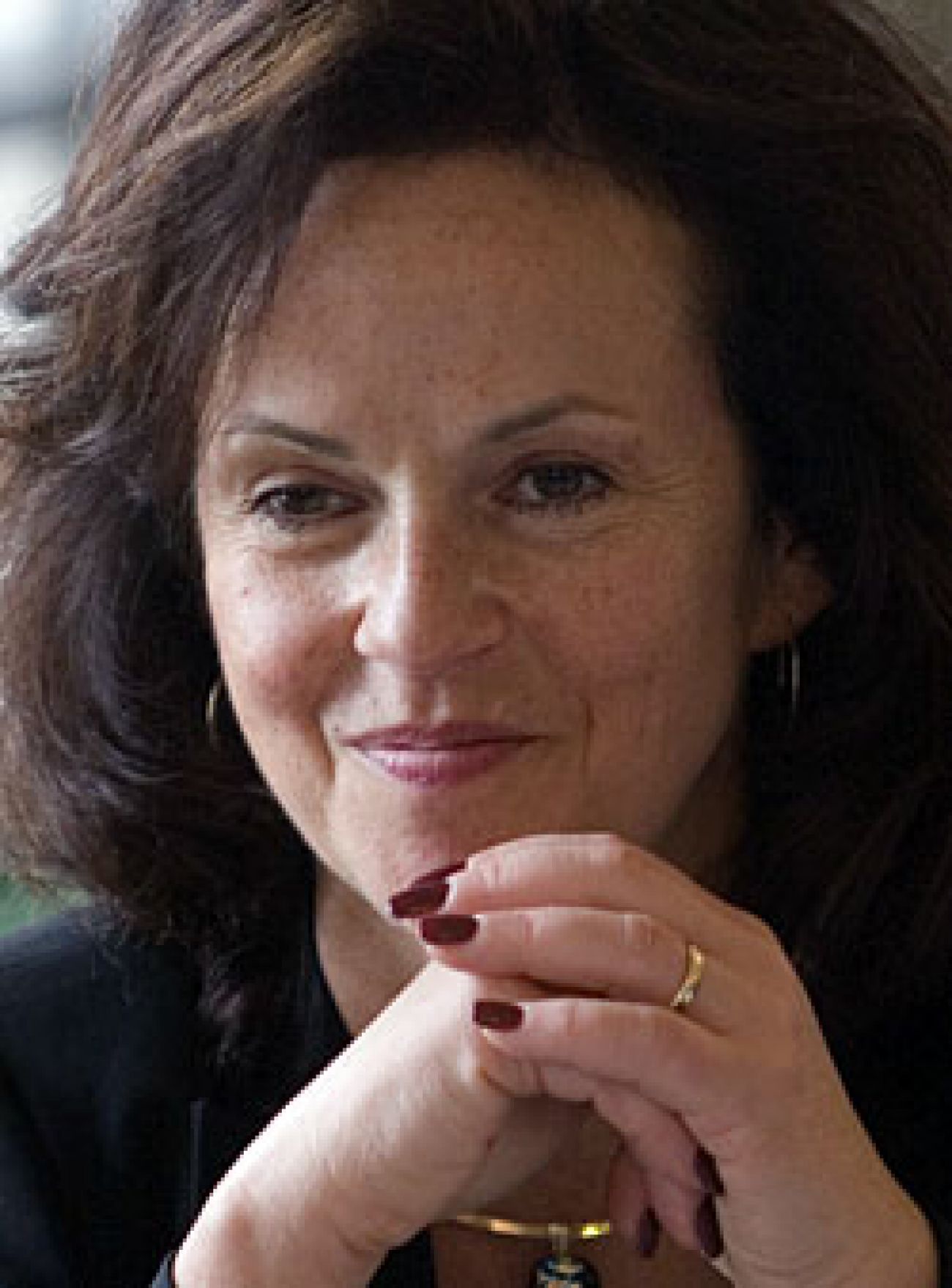 Frustrated and baffled are just two of the words Deborah Loewenberg Ball uses to describe her reaction to dramatic changes made recently to teacher evaluation reform legislation in Michigan.
Ball, dean of the University of Michigan School of Education, was chair of a blue-ribbon commission appointed by Gov. Rick Snyder and the Legislature in 2011. The Michigan Council for Educator Effectiveness was asked to recommend ways to make teacher evaluation more meaningful in Michigan, while holding teachers more accountable for student performance.
MORE COVERAGE: How a single, powerful senator killed serious reform of teacher evaluation
In a blunt interview, Ball said Michigan should be embarrassed by the current version of teacher evaluation legislation now being debated in the Michigan Legislature. While Ball's group recommended minimum state standards for evaluating teachers' performance, the current bill would allow local school districts to continue to set their own standards for rating and training teachers. If enacted, she said, our children will pay the price.
Bridge: Isn't teacher evaluation about firing bad teachers for low student test scores? Why did your report emphasize classroom observation (of teachers) and feedback?
Ball: We took a very strong stand that the key issue here was improvement in the quality of teaching. Everybody in the country knows that once you institute these practices of teacher evaluation (emphasizing student test scores), only about 5 percent of the teachers perform so badly that you can fire them. So (without meaningful classroom observation and feedback), you're left with 95 percent of the workforce that routinely doesn't get good feedback. The people who suffer are both those professionals, but more important, the kids. We recommended a system that put all this emphasis on how do we help teachers keep improving what they're doing for our kids.
The report of your panel, the Michigan Council for Educator Effectiveness, recommended four teacher evaluation models that school districts could choose from. The current bill allows districts to use any model they want, and those models don't have to meet any minimum state standard. Why is that such a big deal?
Ball: This is a very disappointing part of the bill. The kind of feedback teachers get matters a lot. The reason we need proven tools is because we believe when teachers get good feedback, it impacts student learning. If districts make up their own tools, teachers will not get that. It's actually quite difficult to build a good observation tool.
(The evaluation tools the Council recommended) use research on the relationship between teaching and learning, and evaluate teachers based on practices that have been shown to affect student learning. So why would we not want a tool that is already proven to be related to student learning? Why would you expect people to make up some makeshift tool when such tools exist? It doesn't make any sense at all.
Sen. Phil Pavlov, who is the sponsor of the current teacher evaluation bill, argues it's better for local school districts to make decisions about how to evaluate their own teachers.
Ball: That doesn't make any sense. We're talking about a professional practice to teach children to do math and read and understand science. That has nothing to do with where you live in the state. There are practices that help children learn, and some teachers do them better than others, and you want to make sure teachers are getting feedback so when they teach science or social studies or writing they're actually doing things that we know will help students learn. These are tools in which you actually know (the results) are related to student learning rather than someone's opinion that it might be related to student learning and it really isn't.
So there's no place in a debate over teacher evaluation policy to balance 'local control' concerns?
Ball: Saying 'local control' doesn't really make any sense. Why would it matter if you're in Grand Blanc or Petoskey how you would lead a class discussion that gets all the kids to take a turn? Why would it matter what district you're in when you want to assure somebody can explain how to add fractions? Those things don't have anything to do with local districts.
Nobody would say that about any other profession. It would be a little bit like saying all the hospitals in the state should have different practices for surgery because they know best who their patients are. Do you want your pilot in Petoskey to land differently than they land in Detroit?
What is your reaction to one of the primary recommendations of your report being ignored?
Ball: I think it's very disappointing. When we submitted our report, we had done work that no other state had done. It met a gold standard in the country. We were really hopeful because, frankly, across the aisle in the legislature we had amazing support, and we had support from the teaching community and the leadership community.
The state had a chance, and still has a chance, to implement something that would really improve the quality of education for our state's children. And I honestly do not understand what it is that would prevent the state from making a pretty obvious decision. They could put something in place that would assure our kids get better quality education.
How does this make Michigan look in national education circles?
Ball: It's going to make Michigan look really bad nationally. Maybe nobody cares about that, but at least they should care about the quality of the learning of our students. Other states are looking to (our report) now for (building an) improvement-oriented evaluation system. It's embarrassing in a way to let people know we recommended this and we're not implementing it.
Has Sen. Pavlov reached out to you to talk about his concerns?
Ball: I haven't talked to Sen. Pavlov since 2013. When I was chairing MCEE I met with him and his staff fairly regularly. I went with him to his district once to present about this, over by Port Huron. He introduced me very amicably and I think it went extremely well.
I remember distinctly him saying that we want improvement in teaching in the state, and you are the experts. I remember feeling so respectful of that stance. I don't know what he's thinking now because I haven't talked to him. But originally, he was very respectful of the expertise involved in building a system like this.
So Sen. Pavlov didn't tell you he was concerned about local control?
Ball: The whole issue of local control was one of the things that the tenure reform act and the formation of the MCEE were frankly designed to overcome. We have a very decentralized state (public school system), and every district was doing its own thing and we were paying the price in terms of the progress of our students. The language wasn't about how do we respect local control; the language was how do we put Michigan on the map for taking hold of this question of how do we educate our children.
That's one of the reasons I did it (chaired the MCEE), because I was so encouraged by the bipartisan respect for the need for this. But that was two or three years ago.
This is a backward step to what things looked like before 2011. I don't understand why the state commissioned this panel, spent money on the pilot programs, had us work for 18 months, and in the end what they're recommending basically looks extremely close to what (was) already on the ground before the tenure reform act.
It's baffling. It's misguided and we will all lose as a result.
Facts matter. Trust matters. Journalism matters.
If you learned something from the story you're reading please consider supporting our work. Your donation allows us to keep our Michigan-focused reporting and analysis free and accessible to all. All donations are voluntary, but for as little as $1 you can become a member of Bridge Club and support freedom of the press in Michigan during a crucial election year.