MSU Student: My story shows what MSU still doesn't get about sexual assault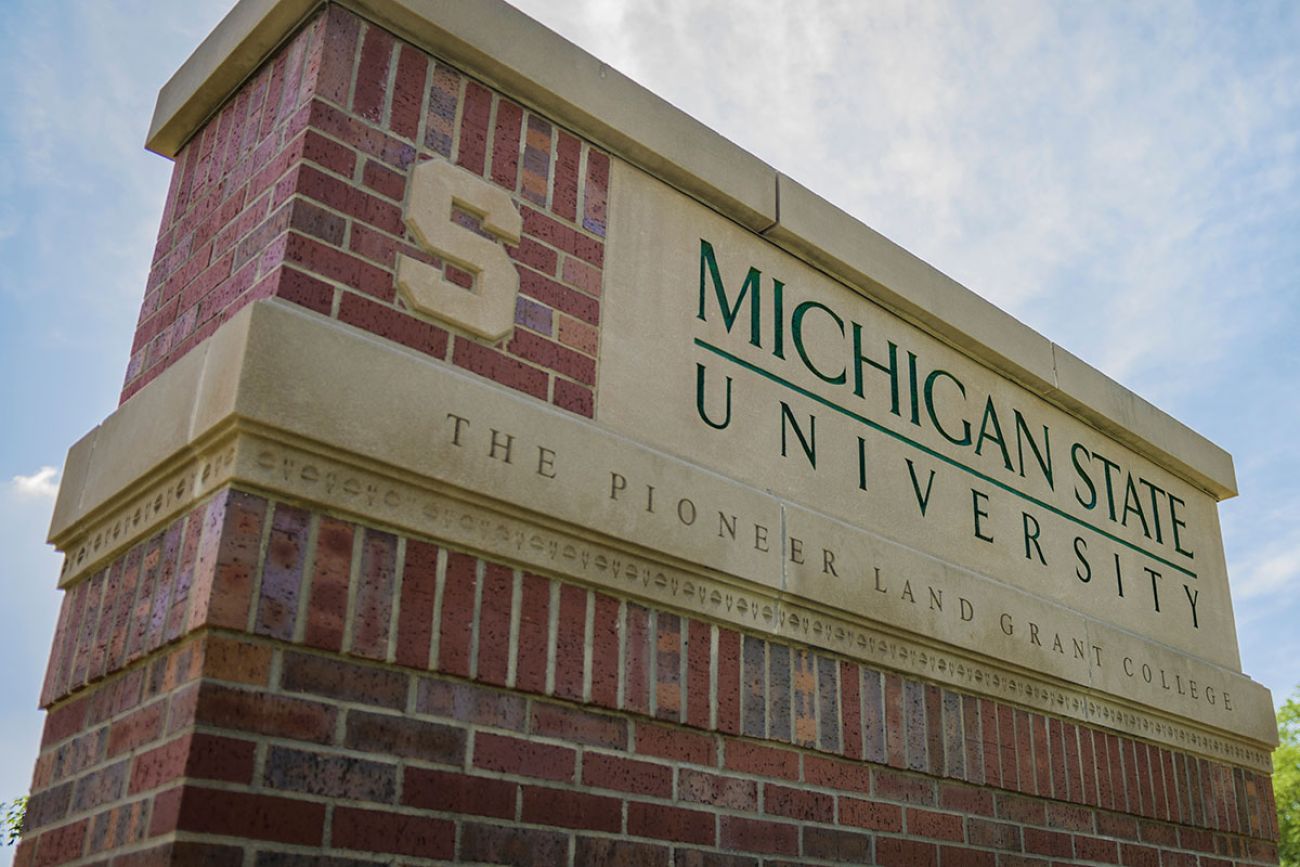 A Michigan State University student outlined several ways she would like to see the school and its leaders improve handling of sexual violence reports. (University of College / Shutterstock.com)
Talent & Education
MSU Student: My story shows what MSU still doesn't get about sexual assault
Michigan State University student Miranda Dunlap wrote a column outlining why reporting her own sexual assault was so painful.
She has suggestions for change but also wants other survivors' suggestions to be taken seriously
Dunlap said she heard from several people who say they had similar experiences at MSU
---
Content warning: This article includes information and explicit details about sexual violence.
Miranda Dunlap, a political science and journalism student at Michigan State University, spends much of her time covering events on campus as culture desk editor at the student newspaper, The State News.
But she became the center of news this week after writing a column Monday about her own, agonizing experience after reporting her sexual assault to the school's Office of Institutional Equity, which is charged with investigating sexual assault allegations.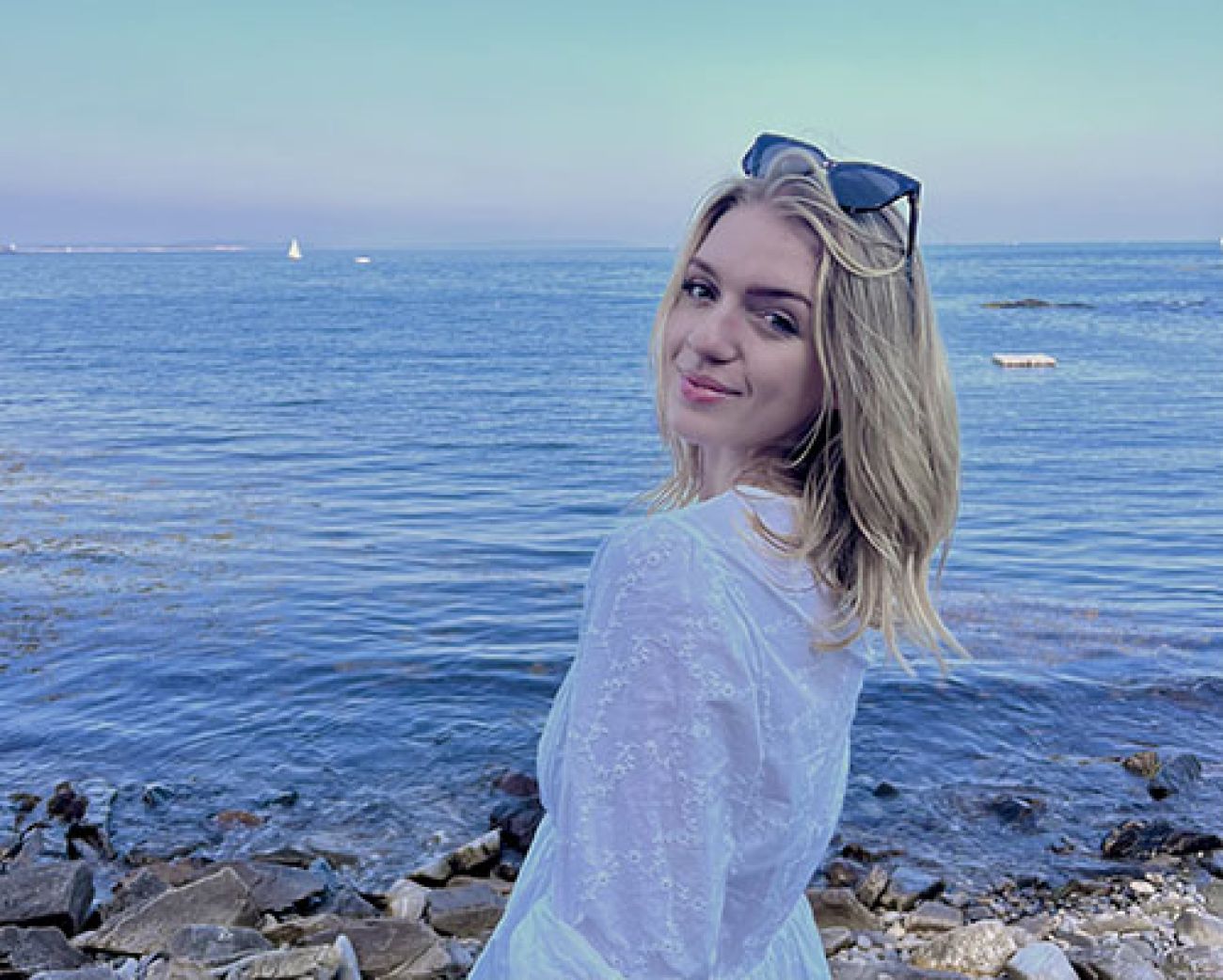 Miranda Dunlap is a political science and journalism student at Michigan State University. In a column this week she offered a personal account of why it's so frustrating for assault victims to report what happened to the university. (Courtesy photo)
Related:
The column — "Being sexually assaulted was awful. Reporting to MSU might have made it worse" — adds in raw, unsparing detail to a growing body of complaints from legions of MSU students following the Larry Nassar scandal on how the university continues to fumble sexual violence allegations.
Dunlap takes to task MSU's self-congratulation for improving its processes, even as the university saw its third president in five years resign last fall because of Title IX sexual-misconduct-related issues. She describes her incredulity in December when the school planned a reception to celebrate the portrait unveiling of former MSU President Lou Anna Simon, who resigned under pressure amid the Nassar scandal.
But the heart of Dunlap's column chronicles her jarring experience reporting her own assault last November, which she said made her wonder if MSU's administration had learned as much as it says it has about how to address sexual violence and the students who come forward.
Dunlap described the physical space outside the school's Center for Survivors, which shares waiting room chairs with the busy office of financial aid. She writes:
I was horrified to discover that it's housed roughly five footsteps across the room from MSU's financial aid office.

Rows of chairs serving as a waiting room rest between the two doorways.

How many survivors had changed their minds here?

Luckily, I was the only one on the floor. But if there had been a student sitting in one of those chairs? Waiting in line at the office? I would have turned around. I wouldn't have let someone witness me, in my most vulnerable state, walking into such a revealing destination.
And after going through intensive interviews describing her attack in detail to the Office of Institutional Equity, Dunlap received an email from OIE one day while sitting in a staff meeting asking her to address some "questions for claimant."
The investigator asked me to "elaborate on what kind of noises" the perpetrator was making while he assaulted me.

In pure disbelief, I realize I'm not exactly sure how to depict the explicit groans and heavy breathing I heard in my ear to the investigator via email.

I'm asked where the respondent's "second hand was positioned" during the assault.
It has been five years since Larry Nassar was convicted. Yet, the school is still in the news for the way it has and hasn't addressed sexual misconduct and assault. In January, the school released results of a large survey that showed respondents' sense of trust in MSU's upper administration "remain relatively low and likely need sustained effort to improve."
Interim President Teresa Woodruff recently wrote about what MSU has done to improve how it handles sexual misconduct and assault in a column for the Lansing State Journal. Woodruff noted that MSU in recent years had received more reports of relationship violence and sexual misconduct than any other school surveyed, including 1,774 in 2021 — evidence, Woodruff said, that students felt more comfortable reporting complaints.
Bridge Michigan interviewed Dunlap on Wednesday about her column and what she recommends the university can improve to better support survivors of sexual assault.
You can read Dunlap's full column here. An MSU spokesperson said Thursday the school declined to comment on the column.
This interview has been edited for clarity and length.
Bridge Michigan: Your column was first published on Monday, two days ago, what has been the reaction?
For the most part, it's been overwhelmingly positive. I think the most noteworthy thing is that I've had dozens of people reach out with messages in support. But also far too many survivors from MSU, whether it be in the past and they're alumni, or people who still go to the school right now who are saying, 'I had the same kind of experience. Reading your story was like reading my own story.'
And the overall theme from those messages is that there are a lot of people who have been retraumatized by the reporting process. And a lot of those people, maybe just don't have a place to amplify it. But that's been the response. It's people relating 100 percent.
People relating seems to go in line with the idea that MSU has had years and years of these types of issues. Have you heard from many in the MSU administration? Have they reached out to you to talk about your experience?
Yes, President Woodruff. She did not contact me directly. She has not contacted me directly yet, though she has my contact information. She reached out to me through the student body president.
(Dunlap said she may meet with Woodruff on Friday but doesn't yet have the details for the meeting.)
In your column, you talk about what you described as institutional failures. What would you hope to hear from President Woodruff on Friday, if you meet with her?
I have a lot of hopes. I would really like it to be a productive meeting where it's a discussion of what can be done.
Like I said, there were so many people who had the same experience and related. I would love (it) if there was a way to host a listening session where survivors can kind of share their experiences in the same way that I did and air out what they want to see change.
Because I'm not the only person who has ideas of what should be changed and my ideas are probably different than other people who have gone through the reporting process. So to open it up to the survivor community as a whole who feels, you know, silenced or that they're not paid attention to. I hope it's (a) productive conversation about how they can listen, and how they can move forward with actual change.
There are some specific incidents in the column that you refer to that you describe as being triggering. One example is when you get an email in the middle of a staff meeting asking you to recount specific details, including sounds that your attacker made. And I'm curious if you have a suggestion for how the school could avoid that process in the future or make it better for you and other survivors.
I think there's so many ways that you can go about that, it seems almost obvious to me. One being like, subject line trigger warnings if there is content in the email that is explicit.
The email itself when it came through, it just seemed like it was going to be my statement attached. And then like, I assume the message from the investigator would be like, 'Here's a statement. We're moving on to the next part. Let me know if you need anything changed, if you see anything wrong.'
But that was so not the case — I was not expecting that message. And I would have liked to expect that message. Because it really threw me for a loop. I was in a budget meeting at work. And it was kind of just like tunnel vision at that point, because it was all I could see and think about.
I think the most obvious answer is trigger warnings on explicit things like that, or, you know, simply saying, 'I have questions, can we meet in the same capacity that we did before so I can ask these questions about the assault?'
Because when I gave my statement, it was a meeting that we set up over Zoom, and then I prepared for several days beforehand, like I knew what I was going into. The Center for Survivors assigns you an advocate who is essentially like your person throughout the entire experience. And she was there with me just like as support. She didn't say anything, she just sat in the room with me. And so the [Office of Institutional Equity] knows that that's something that is in place.
It's weird, that those questions were just sent in the middle of the day with no warning, no support could have been figured out beforehand. Nothing like that.
Your advocate is essentially looped into every single part of the process. So they're cc'ed on every single email interaction. I don't know if it's going through your advocate first and saying, 'Hey, I have these things that I would like to ask questions about, it's explicit, like could you talk to your… assigned survivor and figure out a time, a place?'
Those questions are the same kind of questions that I was asked during my original meeting where I gave my statement. I sat there for like an hour and a half and answered questions over and over on the specific details of it.
And to re-ask explicit questions in a different setting that I was wholly not prepared for is weird. It should be treated with the same kind of respect as the original meeting is.
There's also the physical setting. You mentioned in your story that the office is really close to the financial aid office. Can you walk me through what your initial feelings were when you noticed how close they were in proximity?
It was my first time ever going to the Center for Survivors. I had to Google where it was and how to find it. And I walked around. It's in the Student Services Building at MSU.
When you come off the elevator, the doors to the Center for Survivors are on the same side as the elevator. So what you immediately see across the room is the financial aid office. So I was like, 'I'm in the wrong place.' Because it's not a large room.
The space between the two doors on either side of the room is like the size of my living room. It's not large.
I guess I assumed that the entire floor was for the financial aid office, but I'm looking at the elevator and they have a little sticker for the Center for Survivors next to the floor button.
And immediately, my thought was like, 'That has got to be an issue.'
The first thought was like, 'that has got to be a deterrent for people who have just been assaulted or something else has happened to them and they're wanting to seek out a safe place where they can recuperate.'
And what if there are students waiting and just like sitting in those chairs in between the two doors? It's clearly marked as the Center for Survivors. You kind of have a good idea of what someone's going in there for.
The doors were shut the first time that I went and I did not know there is a separate waiting place inside the Center for Survivors. It's like a comfortable little room with a TV and there's fidgets. But when the doors are shut, you have no idea that that's the case.
My original thought was like 'how, after all this, do we not have a fully discrete place for people to go when something traumatic happens to them?'
In my mind, the Center for Survivors was maybe not its own building, but its own floor. So that was shocking to me that after all of this time and money and resources that has went into (improving the process for reporting sexual assault), they don't have their own floor. Like they're sharing it with one of the, you know, most called upon resources within the community.
You mentioned that, for all of those reasons, that could be a deterrent for someone if they see a peer who's also going into the financial aid office.
It takes a lot to come forward. A lot of people will never tell other people that they were assaulted or be public about it because it is scary.
If there was somebody else sitting in those chairs, I truly don't think I would have walked in there because it's humiliating. There is like a level of shame and guilt and humiliation all that come with being assaulted. And it's just like to put it on display like that, that would be hard.
If you were to interview candidates to be the next MSU president, what would you ask them? What would you want to hear?
That's a good question. And one that I have not thought about. But I do think that a leader who actually can acknowledge the problem that we have and the way that survivors have been treated, and look at it and say, 'You know, this is outrageous.' And not say 'Well, but look at this data point that shows that we're improving in x, y, z.'
I might be in my own echo chamber but it seems like to me people have this idea of MSU. They know that MSU is known for not handling these things the best. I mean, we are just years out of (Nassar), the hugest scandal of all time.
And I think we need someone who is willing to come in and say, 'Hey, that was awful. We've put money into resources since then. But it's obvious that we're not there.'
And it should really be like a priority concern.
It shouldn't take public shaming for someone to want to include the people who are hurt the most by the university in the conversation and discussing what changes need to be made, and what the goal should be.
I think that's really idealistic, that we'll have a president, someone who wants to run the entire university who also wants to keep survivors' best interests in mind at the forefront but, I mean, that's what's morally correct.
You're graduating this spring. Is there anything the university can do before you graduate to show that it takes your experience as a sexual assault survivor seriously?
I would like to see the investigation move swiftly. I mean, obviously, any survivor wants that. But I would like to see it completed in a sensitive manner. And not just because I wrote a column. I want that to be what the goal is for everyone.
I would like to see discourse from leaders, and transparency and conversation with the people who are directly affected. Not just at board meetings, when people get up and give a public comment, like I really do think there needs to be intentional conversation from administration.
I don't know specifically what they could do in the remainder of time at this point. But I would like there to be an understanding that this issue is not finished, like it's not obsolete.
It would mean a lot to a lot of people to admit fault.
Is there anything else you want to add?
[On the portrait unveiling ceremony for former president Lou Anna Simon]
I think it's important to note that when when we are celebrating leaders so closely tied to, you know, a sexual abuse problem that happened…just five years ago on campus, it is such a slap in the face to so many people before me and people who have similar experiences.
I just want to amplify that the institutional disrespect, the overall attitude, is just as important as the things that I endured directly. That truly was dumbfounding to me.
And I mentioned in my column that I couldn't have, you know, went and protested with the people who did that day. But it was also telling how many people could show up to protest because the event was held after (students) had went home for break. That is not by chance.
And the people going, and I don't know if you're familiar with Woodruff's statements on the matter about why she was going, but you know, she was saying that as a leader she felt it was her place to be there. And she planned to split her time between the ceremony and the survivors protesting outside, which means they know it's a problem because they're anticipating protesters.
But splitting the time was what really stuck out to me because there should be no splitting of time. It should be 100 percent standing with survivors. If that's what they claim that they do, that should be evident in the actions.
Only donate if we've informed you about important Michigan issues
See what new members are saying about why they donated to Bridge Michigan:
"In order for this information to be accurate and unbiased it must be underwritten by its readers, not by special interests." - Larry S.
"Not many other media sources report on the topics Bridge does." - Susan B.
"Your journalism is outstanding and rare these days." - Mark S.
If you want to ensure the future of nonpartisan, nonprofit Michigan journalism, please become a member today. You, too, will be asked why you donated and maybe we'll feature your quote next time!