Students drinking less at MSU and U-M, but still more than national average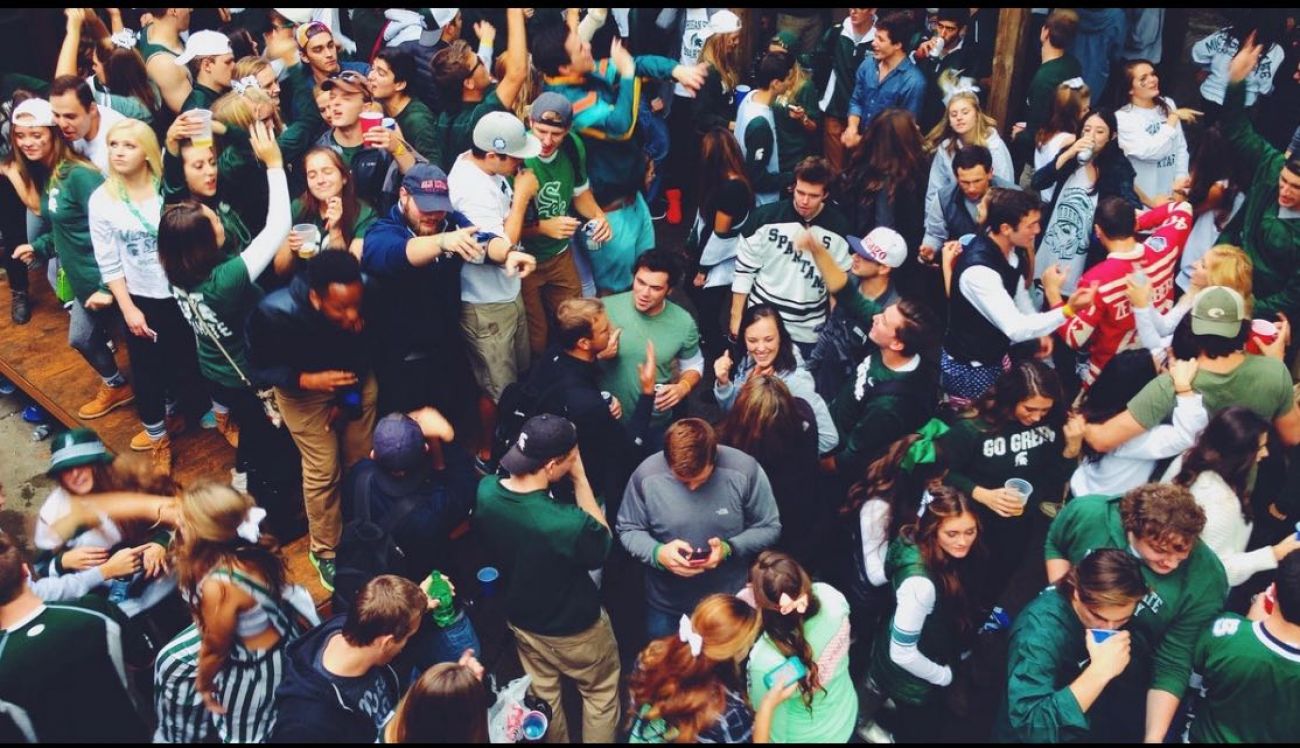 Talent & Education
Students drinking less at MSU and U-M, but still more than national average
Fewer college students are binge drinking, or even drinking at all, at Michigan State University and the University of Michigan, possibly the result of campus efforts to dispel "Animal House" myths about college life.
At the University of Michigan, 65 percent of students polled said they drank alcohol in the 30 days leading up to a 2018 survey conducted on 40 campuses across the country. That's down from 73 percent in the same survey in 2006. The story was similar at Michigan State, where student drinkers dropped from 77 percent in 2006 to 71 percent in 2018.
More significantly, binge drinking (five drinks in a sitting for men; four drinks for women) at least once in the past two weeks dropped from 45 percent of students to 39 percent over that 12-year span at U-M. That's still well above the national figure of 28 percent.
MSU registered a decline in binge drinking on the survey results in another way; the blood-alcohol level of MSU students who self-reported how many drinks they had the last time they were at a party plummeted 40 percent from 2006 to 2018, to .055, according to the same survey, conducted biannually by the American College Health Association. That's under Michigan's .08 blood alcohol level allowed to legally drive.
Those declines were welcome news on both campuses, though the level of drinking is still well above the national college average of 61 percent in 2018.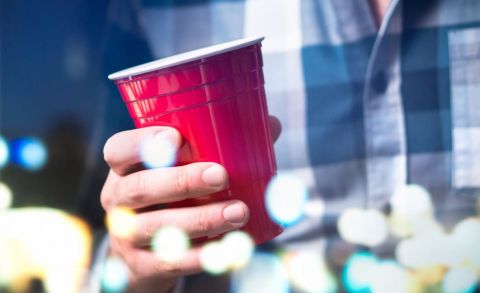 Bridge Magazine chronicled the game-day binge drinking culture at four Michigan universities in 2015, raising awareness of how it exposed students to serious risk of physical harm.
During the 2014-15 and 2015-16 school years, three students at Michigan public universities died in alcohol-infused incidents — one each at Central Michigan University, U-M and MSU.
Declines in the amount of alcohol consumed in one sitting matter because harmful outcomes from drinking — from blackouts to violence (including sexual violence) and unprotected sex — all increase with the number of tequila shots or Solo cups of beer.
Those declines have been hard-fought at Michigan's two Big Ten schools, both of which have struggled in the past with student drinking. Michigan State is the site of several drunken riots in the past two decades, and in October 2014, more than 200 people were admitted to Lansing's Sparrow Hospital on a football Saturday, all so drunk they needed immediate medical attention. In 2017, the University of Michigan clamped down on parties and pledge activities at fraternities because of alcohol abuse and sexual misconduct.
While students at U-M and MSU still drink more than average, the downward trend is a hopeful sign that campus efforts to throttle down excessive alcohol consumption are beginning to work.
Experts say this was accomplished not by telling students to avoid drinking, but by dispelling myths about how much beer their classmates chug.
For example, U.S. college students surveyed in 2018 estimated that one in eight classmates drink every day. In reality, fewer than 1 percent of students drink daily, according to the survey.
Another survey data point: Nine out of 10 MSU students disapprove of fellow students drinking to the point of being "wasted."
Michigan State University has a nationally-known program aimed at reducing binge drinking that focuses on "social norming" – educating students about how much other students actually drink.
"We don't tell students what to do – we tell them what they do," said Dennis Martell, director of health promotion and executive director of the National Norms Center at MSU.
Michigan State had a reputation as a party school, including several drunken riots after sporting events in the 2000s. That image was self-fulfilling, with students coming to East Lansing expecting that everyone drank heavily when, in reality, the majority of students didn't drink or drank in moderation, Martell said.
"Culture change takes a long time. You're up against the Animal House perception."
That perception is what Delaware native Kate Walker expected college to be like when she arrived in Ann Arbor as a freshman to attend the University of Michigan. Now a senior, Walker said she drinks less often. "You know your limits and you know your body," Walker said. "It's more of a social activity and not like who's cool and who can down a bunch."
Mary Jo Desprez, director of Wolverine Wellness at the University of Michigan, said she's not certain what caused the downtick in campus drinking in Ann Arbor and nationally. Schools have become more sophisticated in how they try to protect students from harm, by focusing less on stopping drinking completely and more on moderating alcohol consumption.
Michigan has a "Stay in the Blue" campaign that offers tips on how to party tipsy rather than falling-down drunk, such as filling beer pong cups to just one-third full, alternating alcoholic and non-alcoholic drinks and eating immediately before drinking. Students can download an app to keep tabs on how inebriated they are.
"It's not that there isn't dangerous drinking, but it's happening less," said Desprez said.
Student organizations have become more aware of the issue in recent years. After U-M President Mark Schlissel expressed dismay at heavy partying on campus, the university's Greet organizations created a 24-page guidebook for parties that included sober monitors checking IDs and roaming through the crowd to see if things were getting out of hand.
Greater parental awareness of the dangers of college binge drinking also may be impacting campus alcohol consumption, Desprez said, as is the realization that drunken photos posted to social media are in cyberspace forever and can haunt students after they graduate.
"There's more awareness of how you show up on social media," Desprez said. "This generation of adults is coming of age differently."
Magdalena Mihaylova contributed to this report
We're not just a news organization, we're also your neighbors
We've been there for you with daily Michigan COVID-19 news; reporting on the emergence of the virus, daily numbers with our tracker and dashboard, exploding unemployment, and we finally were able to report on mass vaccine distribution. We report because the news impacts all of us. Will you please donate and help us reach our goal of 15,000 members in 2021?