'Why is THAT school an Academic State Champ?'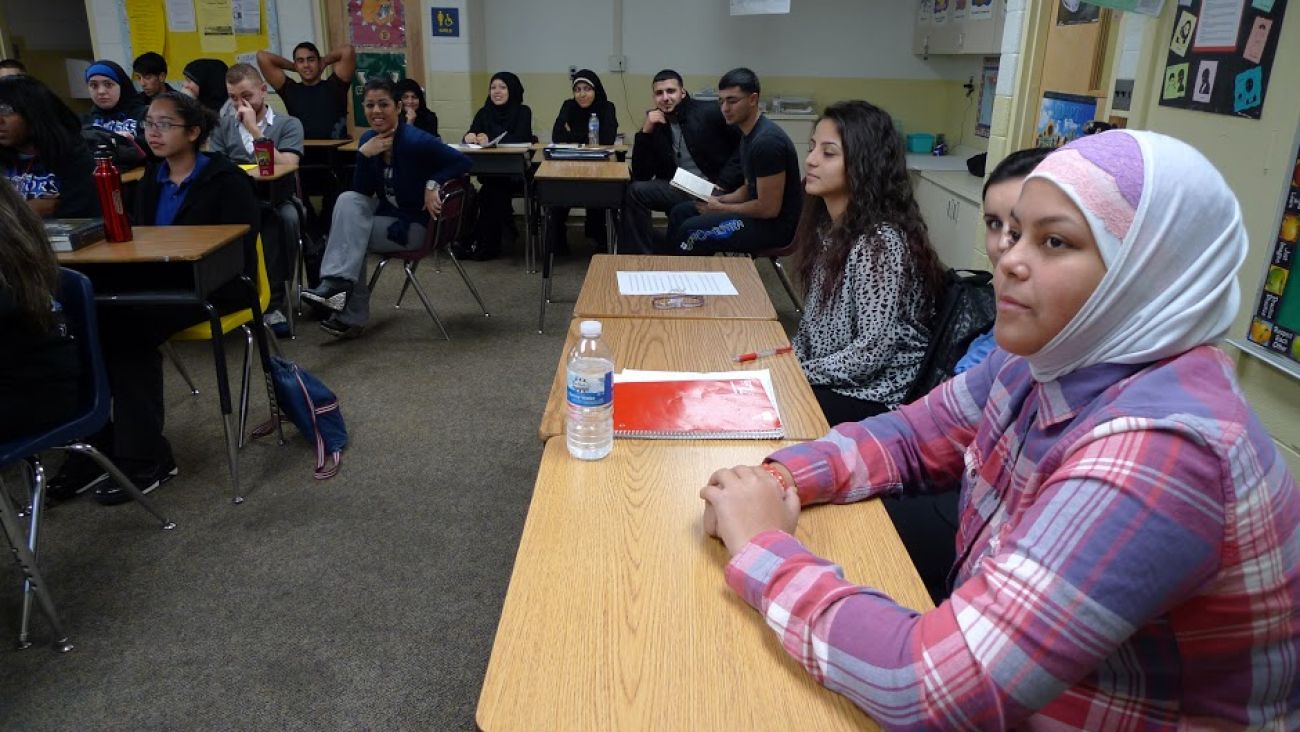 Here's a quickie guide to every question you may have about Academic State Champs. Well, at least four of the questions, anyway. Got more? Ask them in the comment section below. We'll get them answered.
How can high-achieving school districts like Grosse Pointe or Novi rank below schools with lower test scores?
Academic State Champs isn't a measure of achievement – it's a measure of overachievement.
Here's what we mean by that.
To a frustrating level, school test scores track the socioeconomic status of the children who walk through the doors. It's not a coincidence that some of Michigan's school districts with the highest raw test scores (such as Bloomfield Hills, Okemos and Forest Hills) are nestled in wealthy communities, and that struggling districts (such as Detroit, Saginaw and Flint) are in low-income communities.
Bridge Magazine's Academic State Champs, now in its fourth year, attempts to level the playing field by considering the income of students enrolled in schools. In effect, we're gauging how well school districts and charters perform compared with other schools with the same level of income.
So you're telling me that some schools with high test scores aren't as good as some schools with low test scores?
Not at all. We are simply looking at school performance from a different perspective.
Students from Grosse Pointe, East Grand Rapids and dozens of other high-income school districts achieve high test scores and routinely get admitted to elite universities. But here's the thing: Not all of them outperform their peers to the same degree that some lower-income districts outperform their counterparts.
In the Academic State Champs formula, schools are compared to similar schools. Novi, for example, where only 8 percent of students are eligible for free or reduced lunch (the state average is 48 percent), has student test scores that are good but not great compared with other high-income districts. Okemos Public Schools, with 18 percent of students eligible for free and reduced lunch, has a greater share of 11th graders considered "college ready" by their ACT scores. Okemos has an overall State Champ ranking of No. 12 out of 507 districts and charter schools; Novi is No. 140.
Meanwhile, students at Roscommon Area Public Schools, a low-income district between Clare and Grayling, have lower test scores than Novi. But Roscommon performs extremely well compared with other districts and charters where 65 percent of students are eligible for free or reduced lunch. Roscommon's State Champ rank is No. 20.
It looks like the top rankings are dominated by low-income districts and charters. Why is that?
Actually, both low- and high-income schools are under-represented among the overall State Champs, the 25 districts and charters that comprise the top 5 percent the state. About 34 percent of the state's districts and charters are low income, while 24 percent of the overall State Champs are low income. Eleven percent of the state's schools are high-income, and 4 percent of those are among the State Champs.
If you look at district rankings, you'll find as many low-income districts at the bottom of the list as at the top. The same goes for wealthy districts.
Charter schools are a peculiar case in some ways, because a charter school is considered both a school and a district in Michigan. As a result, we rank them alongside more traditional districts in the state, even though they are generally much smaller.
Let's cut to the chase: Does this mean that my child in Novi is getting a worse education than a child in Roscommon?
Not at all. Academic State Champs is just one approach in the difficult task of judging school performance. But we do think it's valuable for schools (and the families attending those schools) to know how they are performing compared to their peers, which we're defining as schools with similar rates of poverty.
And there's a real chance that Novi, and every other school district and charter in the state, can learn lessons from schools like Roscommon where students are overachieving.
We're not just a news organization, we're also your neighbors
We've been there for you with daily Michigan COVID-19 news; reporting on the emergence of the virus, daily numbers with our tracker and dashboard, exploding unemployment, and we finally were able to report on mass vaccine distribution. We report because the news impacts all of us. Will you please support our nonprofit newsroom?