Young voters feel they're 'screwed either way'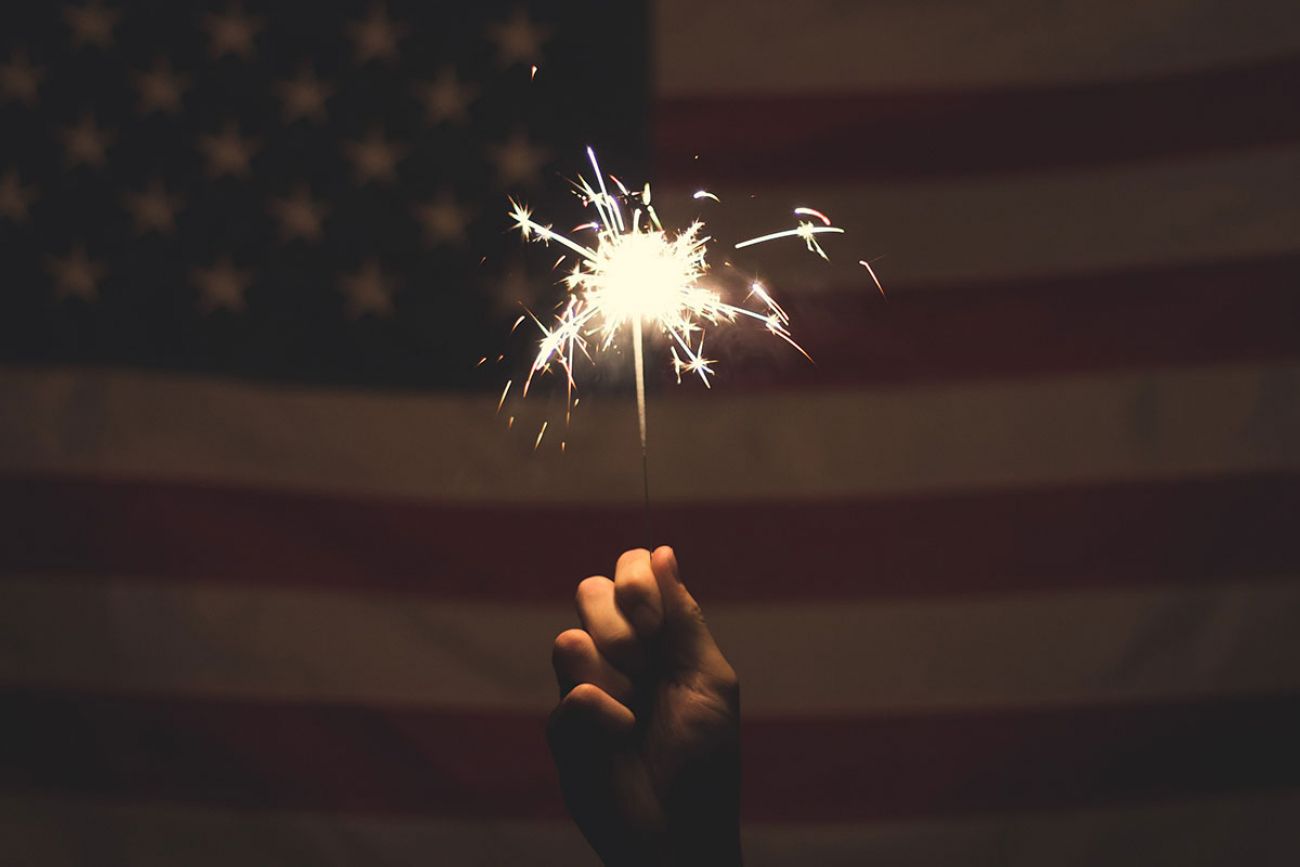 GRAND RAPIDS - On an early fall afternoon on the patio of a Grand Rapids brew pub, a table of Michigan millennials shared craft beers and equally jaded views about the forthcoming presidential election.
Donald Trump?
"He's just a terrible person from top to bottom," said Kyle Wilson, 25, a cameraman for a local TV station.
But Wilson said he could not bring himself for vote for Hillary Clinton. In fact, he wasn't voting at all.
"It's because she's kind of lied her whole life. I feel terrible about not voting. I haven't voted in an election yet. But I don't think anything will make it through Congress, anyway."
Across the table, Mitch McDonald, 25, a research scientist, said he found this election "kind of terrifying."
His take on Clinton: "She's not my favorite. She's a liar, but then she's a career politician, so that's what you expect."
Nonetheless, he said he planned to vote for her. "Anything to keep Trump from getting in there," McDonald said.
These are common sentiments among Michigan millennials, a group that looks with uncommon suspicion at the major party names atop the presidential ballot. Some, like Wilson, are sitting out the election. Others have latched on to Gary Johnson, the Libertarian candidate for president, or Jill Stein, the Green Party nominee.
To be sure, there are still plenty of millennials who have settled on the major party candidates.
A Detroit Free Press/WXYZ-TV poll released today, Oct. 6, found that among Michigan voters 18 to 34 Clinton had support from 44 percent and Trump was at 22 percent. That left one-in-three younger voters looking elsewhere, according to the Lansing-based EPIC-MRA survey, with Johnson receiving 21 percent of the young vote and Stein getting 3 percent (10 percent remain undecided).
Millennial skepticism about establishment politics seems to run deeper this election cycle than is typical among the young. It might as well be a generational theme song, considering the hand young adults were dealt as they came of age during one of the steepest economic slides in Michigan's history. Many of them were graduating college with rising debt at a time when paychecks were headed in the opposite direction.
Add to that the belief among at least half of millennials nationally that Social Security won't be there when they retire, that the planet is a mess, that the national debt will be a crushing burden for their generation – and is it any wonder some are dubious their vote on Nov. 8 will matter?
Like many of his contemporaries, McDonald said he still has $45,000 to pay off for his degree at Grand Valley State University. "I'm already assuming I'm going to work until the day I die," he said. "I don't think there's any way Social Security is going to be there."
Erika King, a political science professor at GVSU, said it's predictable that much of this age group - often defined as those 18 to 35 - look askance at the political system.
The oldest millennials – say, those born from 1981 to 1985 – were entering the workforce in Michigan just as the state slid into a decade-long economic plunge. Indeed, median income for Michigan residents under 35 fell by 26 percent in real dollars from 1980 to 2013 – the steepest decline in the nation.
At the same time, college-bound millennials fell deeper in student loan debt as Michigan public colleges and universities hiked tuition to make up for cuts in state aid. In 2000, students paid 40 percent of college operating costs through tuition – that rate rose to 70 percent in 2016. More than 60 percent of Michigan four-year college students graduate with debt, with an average debt load of $29,450 in 2014 -- ninth highest in the nation.
"Millennials are seeing a lot of economic issues themselves, but they are also seeing it with their families," King said. "It's not just younger people being concerned with themselves, but they are seeing large swaths of society not doing well."
But for all the cynicism, millennials remain a coveted voting bloc with the potential to swing the election, not only in Michigan but in other battleground states as well, where millennials represent about 30 percent of those of voting age.
In fact, the the U.S. Census Bureau released estimates earlier this year that found millennials had passed baby boomers to become the nation's largest generational population group, with 75.4 million age 18 too 34 in 2015 compared with 74.9 million boomers.
That gap will only grow, as aging baby boomers die and the ranks of millennials are projected to swell to 81 million by 2036.
If millennials turned out in numbers comparable to their elders, King said, their impact on the election would be "enormous." But King added that history teaches than many will stay home.
In 2012, 45 percent of eligible U.S. voters age 18 to 29 cast ballots, compared with 72 percent of voters 65 and older and neary 68 percent of voters age 45 to 64. That 45 percent of young voter turnout was a drop from 2008, when 51 percent - many inspired by the first presidential run of Barack Obama - cast ballots.
"I do not expect to see that pattern change in this election," said King, the GVSU professor. "There is a lot of skepticism with millennials about whatever is meant by the establishment."
That's reflected in the number of millennials drawn to minor party candidates, especially the Libertarian ticket headed by Johnson, the former New Mexico governor.
A Sept. 29 national Fox News poll reflected a similar pattern as Michigan, with 17 percent of likely voters under 35 favoring Johnson, with 8 percent for Stein. Clinton got 44 percent support in that poll, with 28 percent for Trump.
But King said she expected support for third-party candidates to fall as Election Day nears and it settles in that only two candidates have a chance to win: Clinton or Trump.
King added that Obama's support among millennials was a key component of his winning coalition, as he captured 66 percent of the vote from those under 30 in 2008 and 60 percent in 2012. It's unlikely Clinton will do as well, but it's a group her campaign is working hard to reach.
Just how many millennials will abandon the minor party ship to vote for either Clinton or Trump, King said, "is the $64,000 question."
Leelanau County resident Julie Meade is among those set on voting for Johnson.
Meade, 35, said she cast presidential votes for former GOP Massachusetts Gov. Mitt Romney in 2012 and GOP Sen. John McCain in 2008.
But this year, she just can't back the Republican candidate.
"Trump scares me. He seems unpredictable. It terrifies me that he could be in charge of nuclear weapons. I don't think he's given us any real idea of what he intends to do."
As for Clinton, Meade said: "I just can't. The entire Democratic Party is owned by special interests. I can't get behind that."
That led her to the Libertarian ticket of Johnson and former GOP Massachusetts Gov. William Weld.
"I think I've always been a little inclined to agree with Libertarians. I think we need to focus on balancing our budget. We need to eliminate unnecessary programs in our government. I think our government has gotten too big and that's not reasonable."
Meade, who is office manager for a Traverse City law firm, said she is grappling with $100,000 in college debt. She graduated in 2009 from Grand Valley State University with a degree in education but was unable to find a job, then went back to school to earn a degree in business administration.
A mother of two children ages 3 and 7, she has worries both for herself and the world her children will inherit.
"I'm pretty sure Social Security won't be there for me. I don't know what the choices are going to be for my children in the next 15 to 20 years. I don't know where the country is headed and that scares me as a Mom."
Meade said she is well aware the election will be won by either Clinton or Trump.
"If I had to vote for either one, I would not vote. It's no choice at all. I am willing to throw my vote away."
Brooke Wheeler, 35, is equally sold on Green Party candidate Stein.
That would break a pattern dating back to 2000, as she voted for every Democratic presidential candidate through Obama in 2012.
"I grew up in Flint in a Democratic household and we were a very union-strong family. I've always supported Democratic candidates," said Wheeler, who lives in the small community of Durand, about 15 miles southwest of Flint.
So what happened?
"Bernie Sanders is what happened," Wheeler explained, adding that she donated to the Vermont senator's campaign, volunteered for him and was captivated by his message.
Wheeler said Democratic Party officials worked behind the scenes to derail the Sanders campaign, noting the series of hacked internal emails from the Democratic National Committee that appeared to show efforts to slow his campaign. DNC chair Debbie Wasserman Schultz resigned in the wake of the revelations.
"It was disappointing to see what happened. He would pack stadiums to speak and she could not pack a high school gym. It made no sense."
Wheeler is also unimpressed by how the Democratic Party has dealt with climate change.
"Their point of view is very much toward big business. The Green Party platform is the Green New Deal. They want to introduce alternative energy and do it a way that's creating jobs, killing two birds with one stone."
Wheeler has her own economic worries, both for herself and her 9-year-old son. She is employed as a lab scientist at the Michigan State University Veterinary Medical Center, earning about $42,000. She's grateful for its health and retirement benefits – but doesn't exactly feel like she's getting ahead financially.
"My father was skilled tradesman at General Motors and he was able to raise four kids on one income. We were not rich but we were comfortable. I work as a scientist with a college degree and I struggle with one child."
In addition to her son, Wheeler is parent to the two children of her boyfriend.
"I have kids that are going to be going to college knowing they are going to be struggling with debt. They are going to be facing a mountain of debt and that's scary.
"But I can't with clear conscience vote for either Trump or Clinton. It's the Democratic Party's fault for rigging (the primary race) it in the first place."
Sitting at the Grand Rapids Clinton campaign headquarters, Julian Ayers, 21, said he understands the frustrations of millennial voters like Wheeler and Meade. That doesn't mean their frustrations don't trouble him.
"I agree with the idea of a third party. But now is not the time. I think Donald Trump is a threat to our democracy. Now is not the time to throw away your vote."
Ayers – known around the headquarters as a "super volunteer" - has been putting in up to 12 hours a day, six or seven days a week. Unlike many of his contemporaries, Ayers said he has no reservations about casting his vote for Clinton.
"I think she's the most qualified candidate for president we've had in awhile," he said.
While Clinton may not have the charisma that drove millennial support for Obama, Ayers said he believes she is practiced at the "nitty gritty" of political progress.
"She knows how to do that, to push it forward to make real-time true progress," he said.
At GVSU, the student chair of the school's College Republicans, is a Trump backer.
Michael Sullivan, 21, said he started out as a supporter of GOP Florida Sen. Marco Rubio – but has come around to Trump.
"I think he has the solid conservative credentials the country needs at this point. I think he is simply recognizing that illegal immigration is an important issue and that it is harming the country. I think his policies – building a wall – would stop that."
Sullivan added that he disagrees with GOP establishment figures like Mitt Romney, who called Trump "a fraud" and stated that he could not support him.
"I agree with what Ronald Reagan said, that we should never speak ill of another Republican. We need to stand behind our candidate for president."
On the day of the first presidential debate between Clinton and Trump – watched by 84 million – a trio of female GVSU students sat around a table at a campus student center near downtown Grand Rapids. They were anything but riveted by the campaign.
"Isn't there some kind of a thing tonight?" one of them asked, referring, apparently, to the debate. At any rate, they said their sorority was holding its annual event for new pledges at the same time as the debate. That took precedence.
"I don't think I'm going to vote at this point," said Olivia Scott, 20. "I'm not really for either party.
"I think Donald Trump is a joke," she said, to amused laughter from her friends. "Hillary Clinton is a better candidate but I don't think she's trustworthy.
"It's kind of like we are screwed either way. What difference does it make who ends up president?"
We're not just a news organization, we're also your neighbors
We've been there for you with daily Michigan COVID-19 news; reporting on the emergence of the virus, daily numbers with our tracker and dashboard, exploding unemployment, and we finally were able to report on mass vaccine distribution. We report because the news impacts all of us. Will you please donate and help us reach our goal of 15,000 members in 2021?