Michigan Environment Watch
Michigan Environment Watch examines how public policy, industry, and other factors interact with the state's trove of natural resources.
Articles
This week's can't-miss journalism about Michigan's natural resources.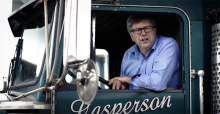 Powerful Sen. Tom Casperson wants to give industry the power to override decisions from the Michigan Department of Environmental Quality, which he says pushes a "radical left-wing agenda."
This week's can't-miss journalism about Michigan's natural resources.
Michigan has hundreds of thousands of lead water lines. The term-limited governor is proposing new fees to fix them.
Gov. Rick Snyder is pushing for the nation's strictest rules for limiting lead in water supplies. But doing so is expensive, and fellow Republicans are skeptical.
After Flint, lawmakers set aside millions to test water used by children. But the money is unspent, and bills to require testing have gone nowhere.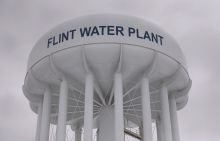 Flint awakened residents to the danger of lead mains. Explore the term-limited governor's proposal to fix the problem.
Bridge Magazine asked eight candidates — four Republicans and four Democrats — about what their visions for clean drinking water following the Flint crisis.
Michigan has thousands of polluted sites, and funding to clean them up is nearly gone. Its outgoing governor wants to raise the money by boosting trash disposal fees.
Funding shortage threatens to halt toxic cleanups in Michigan, including a 6-mile long plume of pollution that's tainted 13 trillions of groundwater beneath Antrim County. (with map)
A group of industrial chemicals increasingly is found in Michigan's environment. See where regulators have flagged them so far.
After Enbridge admitted breaching public trust, Michigan is paying a pair of experts big money to monitor the company's studies of its controversial pipeline across the Straits of Mackinac.
This week's can't-miss journalism about Michigan's natural resources.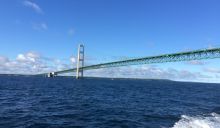 Environmentalists aren't happy. A shutdown seems unlikely. And other takeaways from Monday's deal over the gas pipeline.
Despite broad public support for protecting Michigan's natural beauty, state and federal budget cuts may stall projects in a state that, after the Flint water disaster, has become synonymous with environmental risk.
Pages