Can Detroit businesses survive city's push for walkable neighborhoods?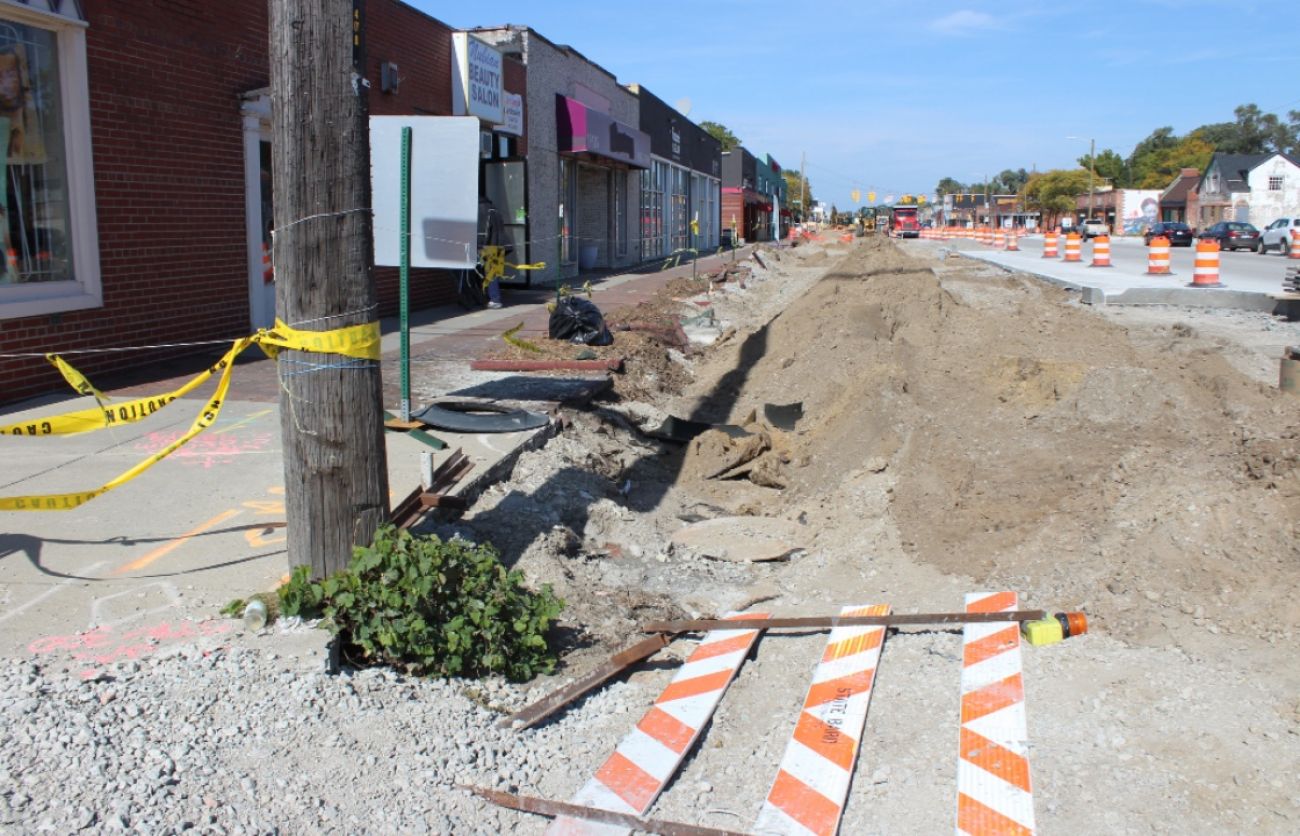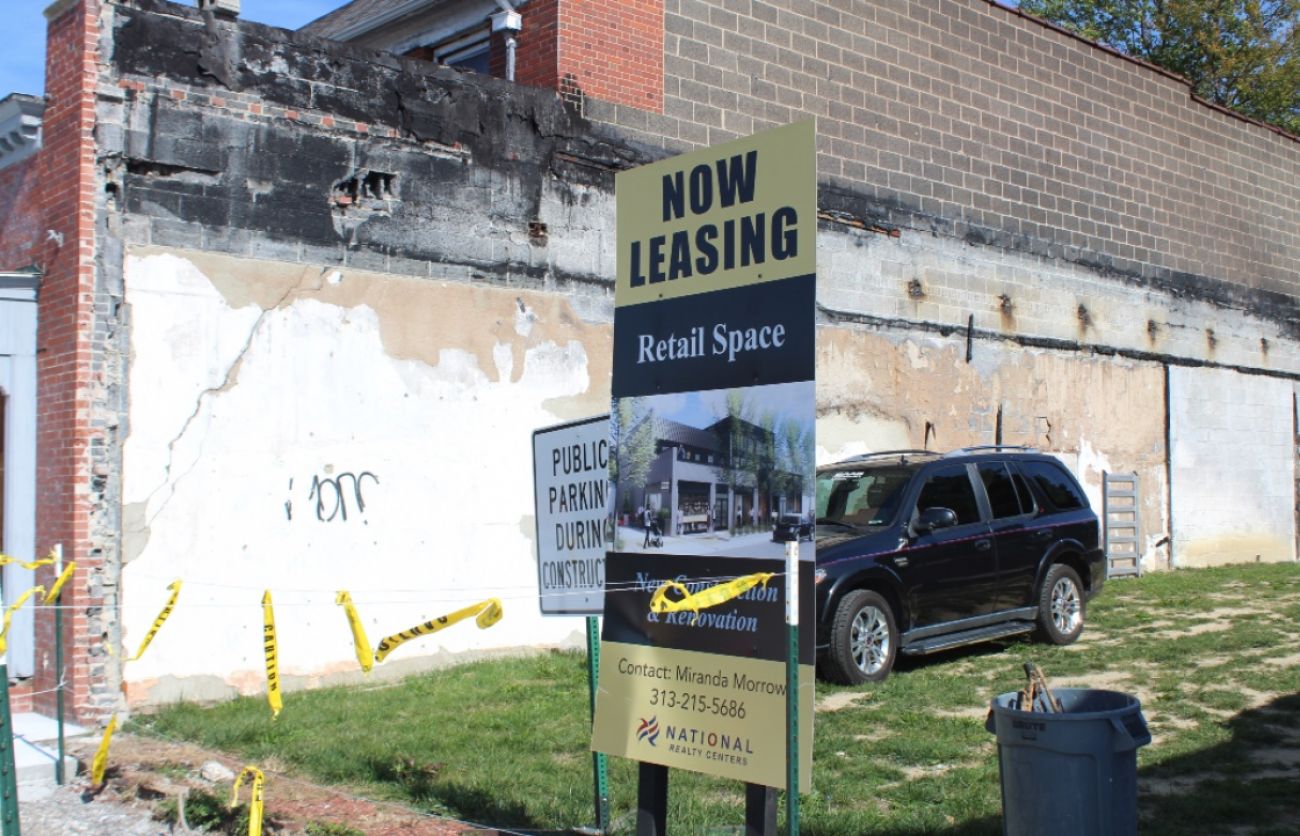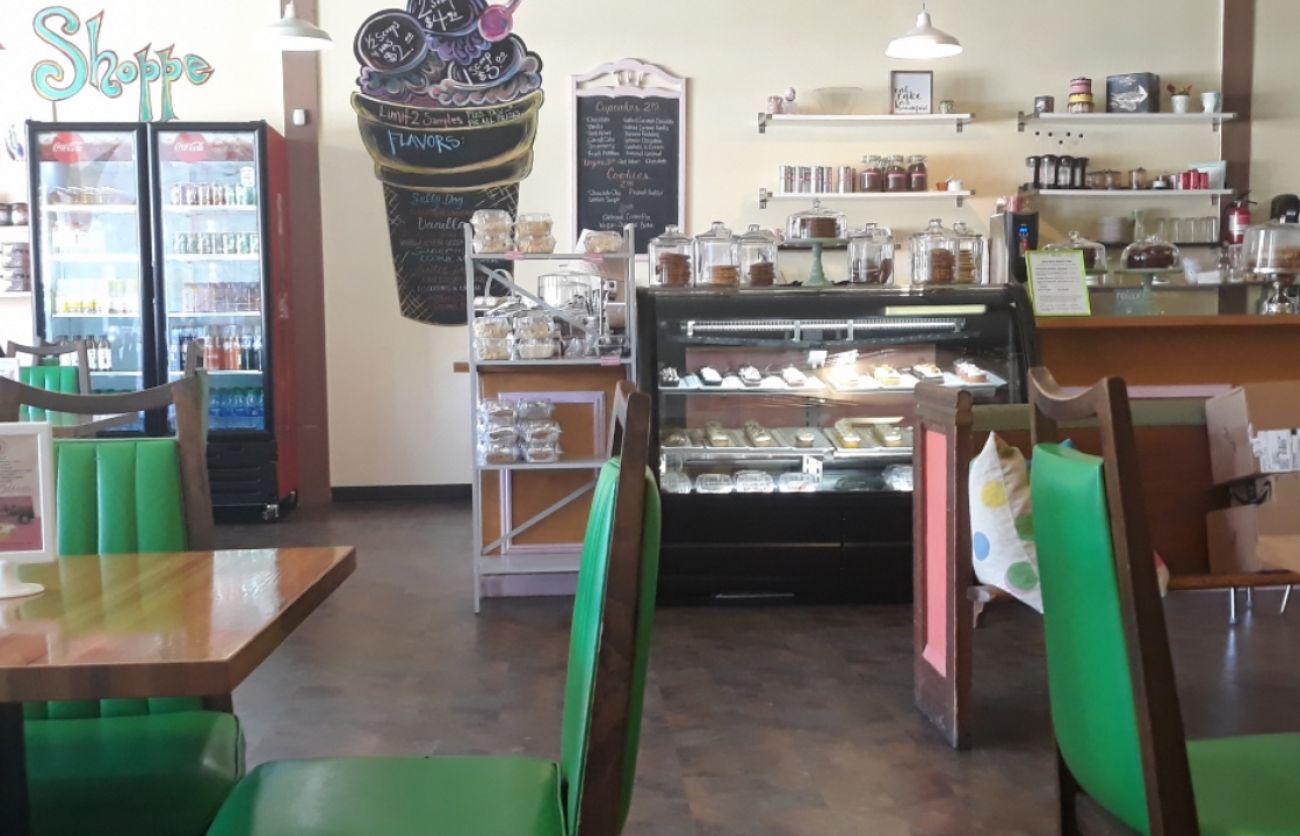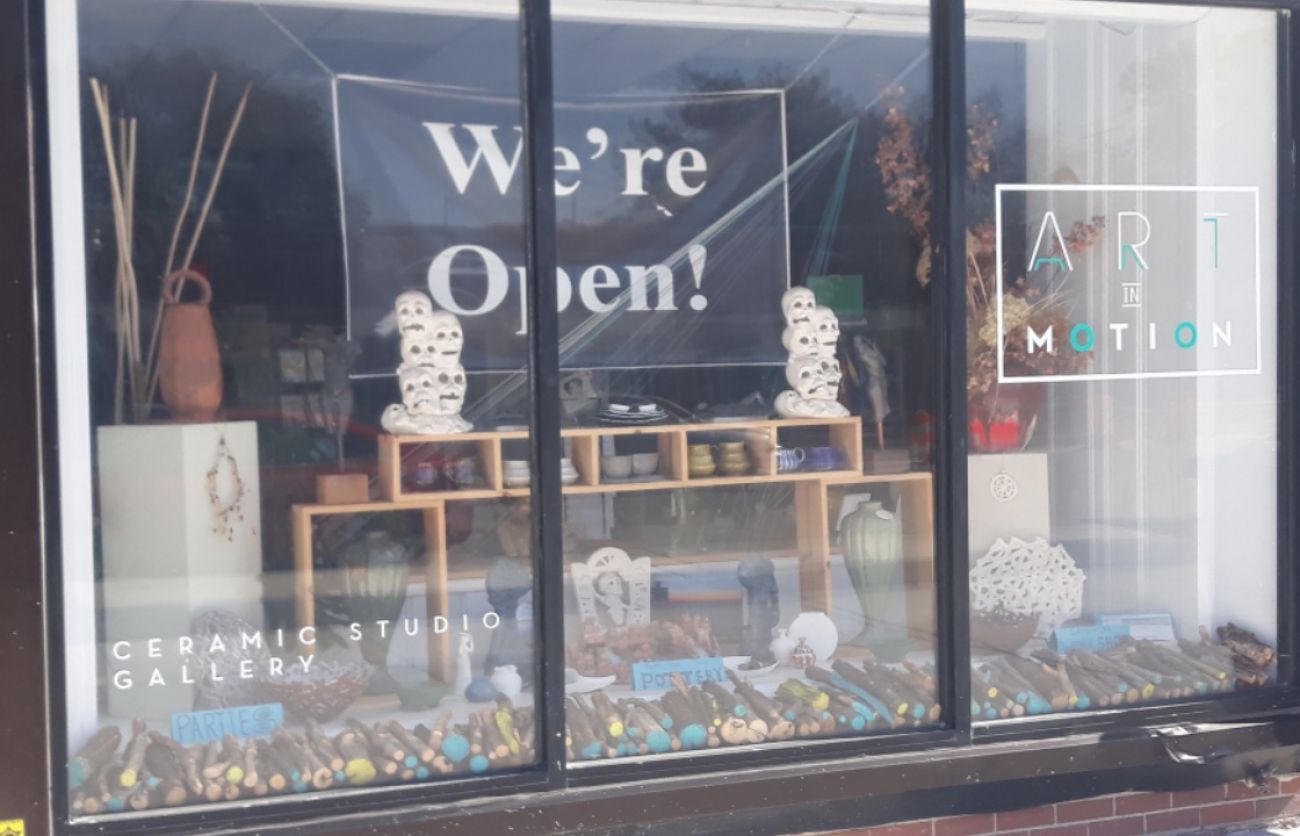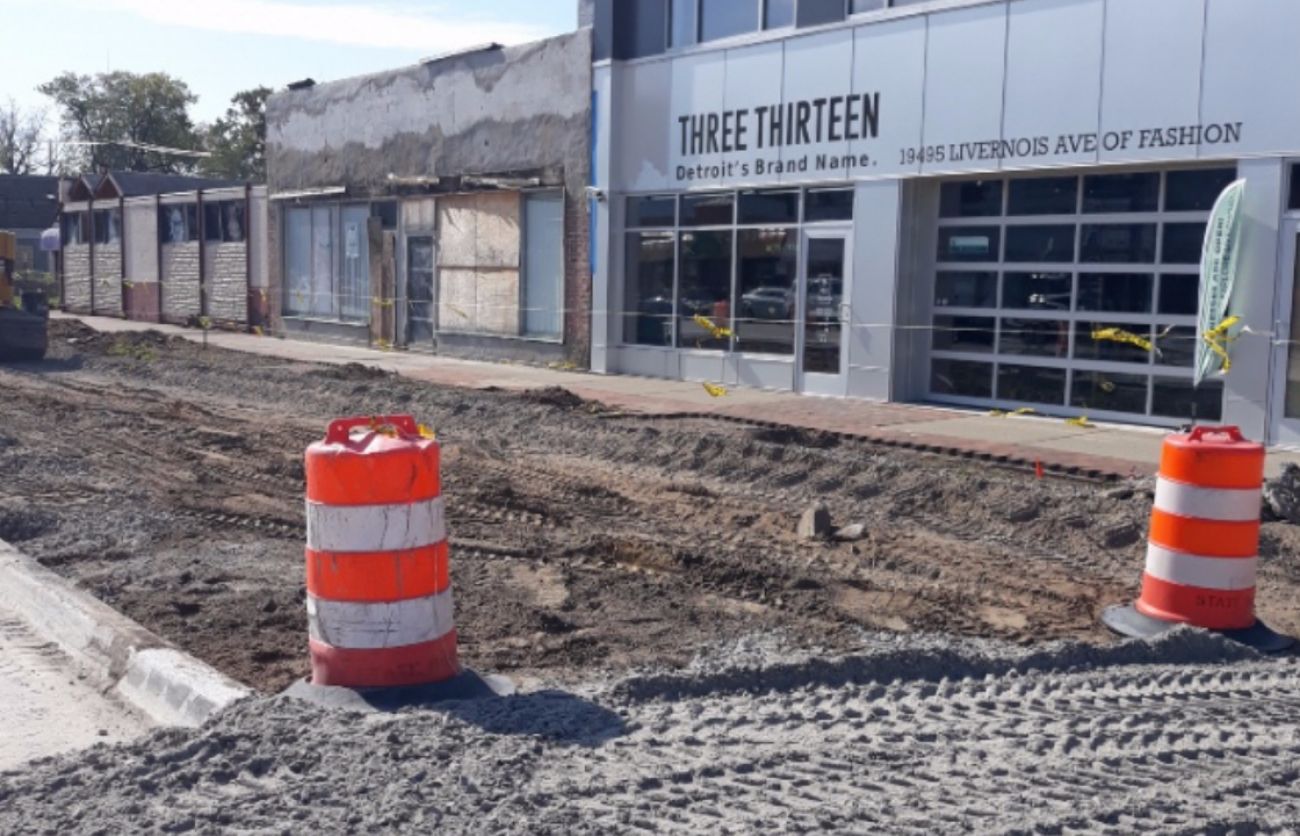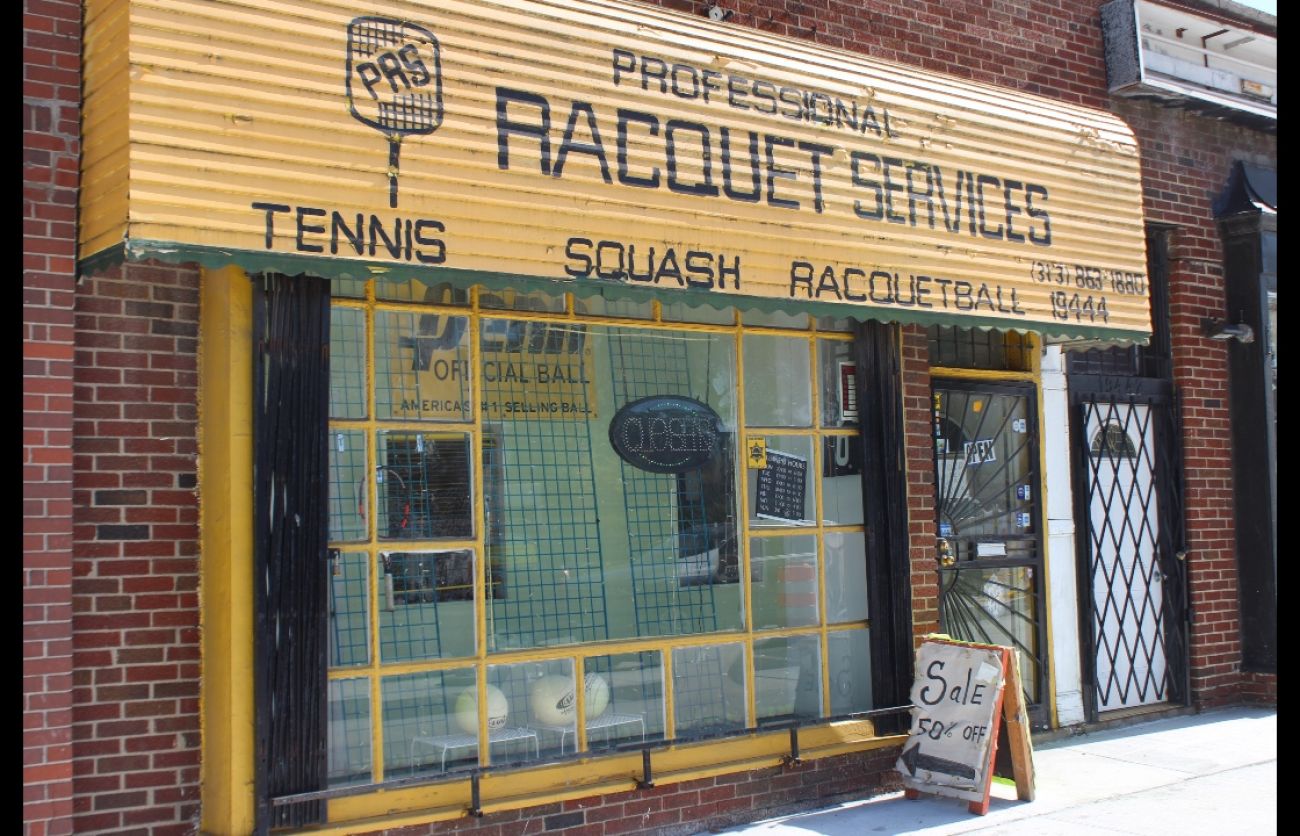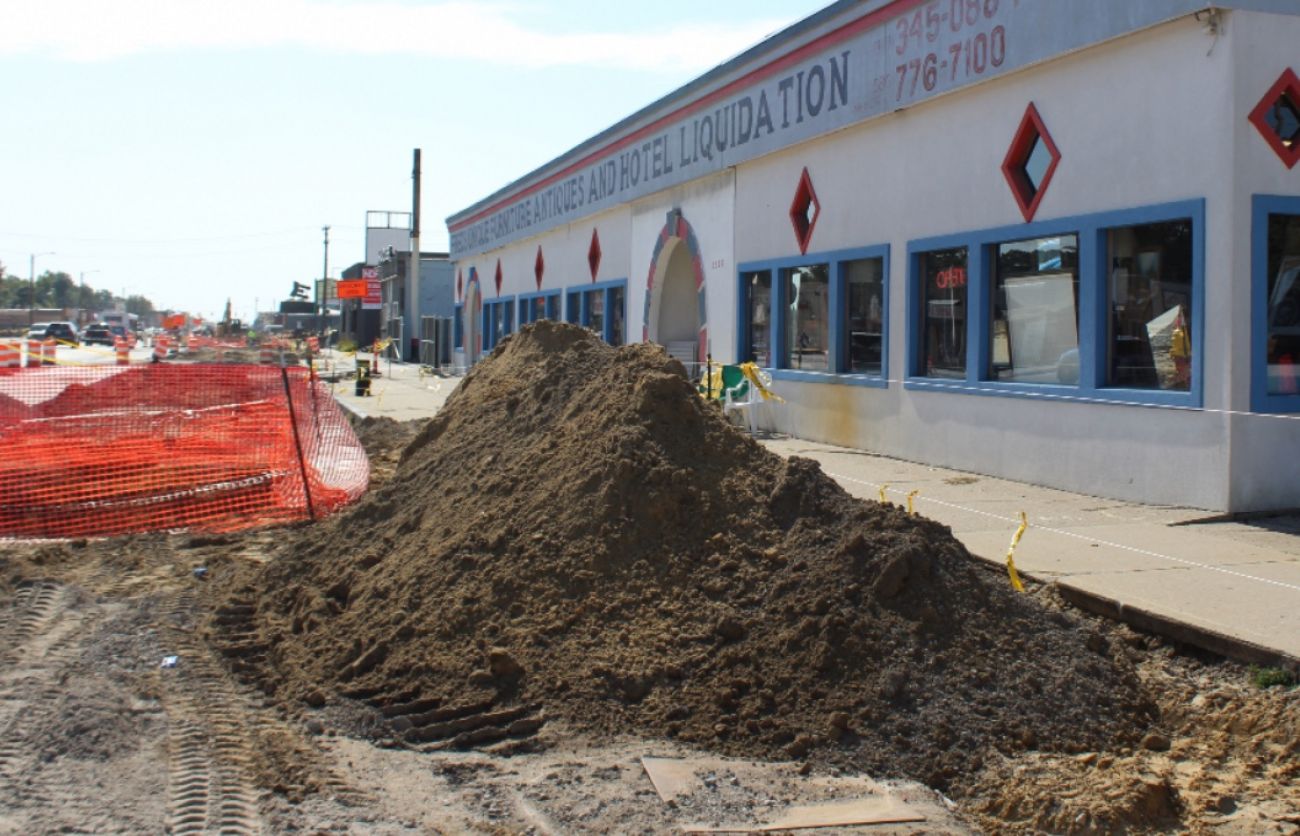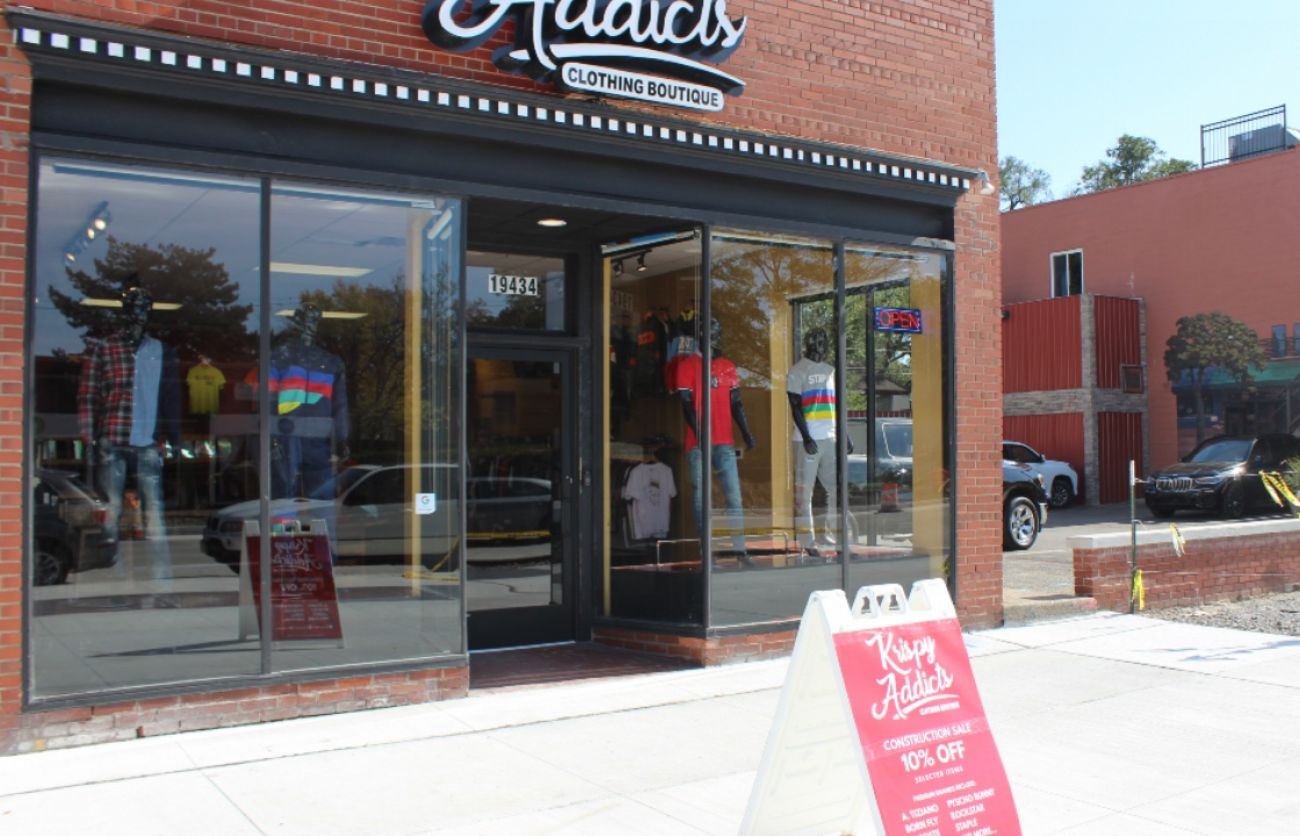 DETROIT – On an early fall afternoon, patrons jammed inside Good Cakes and Bakes, sampling sweets, smiling in a photo booth and buying jewelry from a vendor.
The scene at the annual Light up Livernois event last month was one most merchants would envy, except for a few details: Patrons had to park blocks away and navigate through a streetscape construction zone to enter the popular bakery.
The $17 million project has crippled business along the Avenue of Fashion, the stretch of Livernois between Seven and Eight Mile roads that has about 150 stores and contains the largest concentration of black-owned stores in Detroit. This summer, walk-in sales at Good Cakes and Bakes dropped 33 percent. They're now down 14 percent, said owner April Anderson.
"When it first happened, it almost put me in a panic state, only because I have employees and [they] definitely depend on their hours and their salary in order to take care of their families," said Anderson, who stayed in business by transitioning to catering and deliveries.
"At one point, we would go three hours with no customers coming in."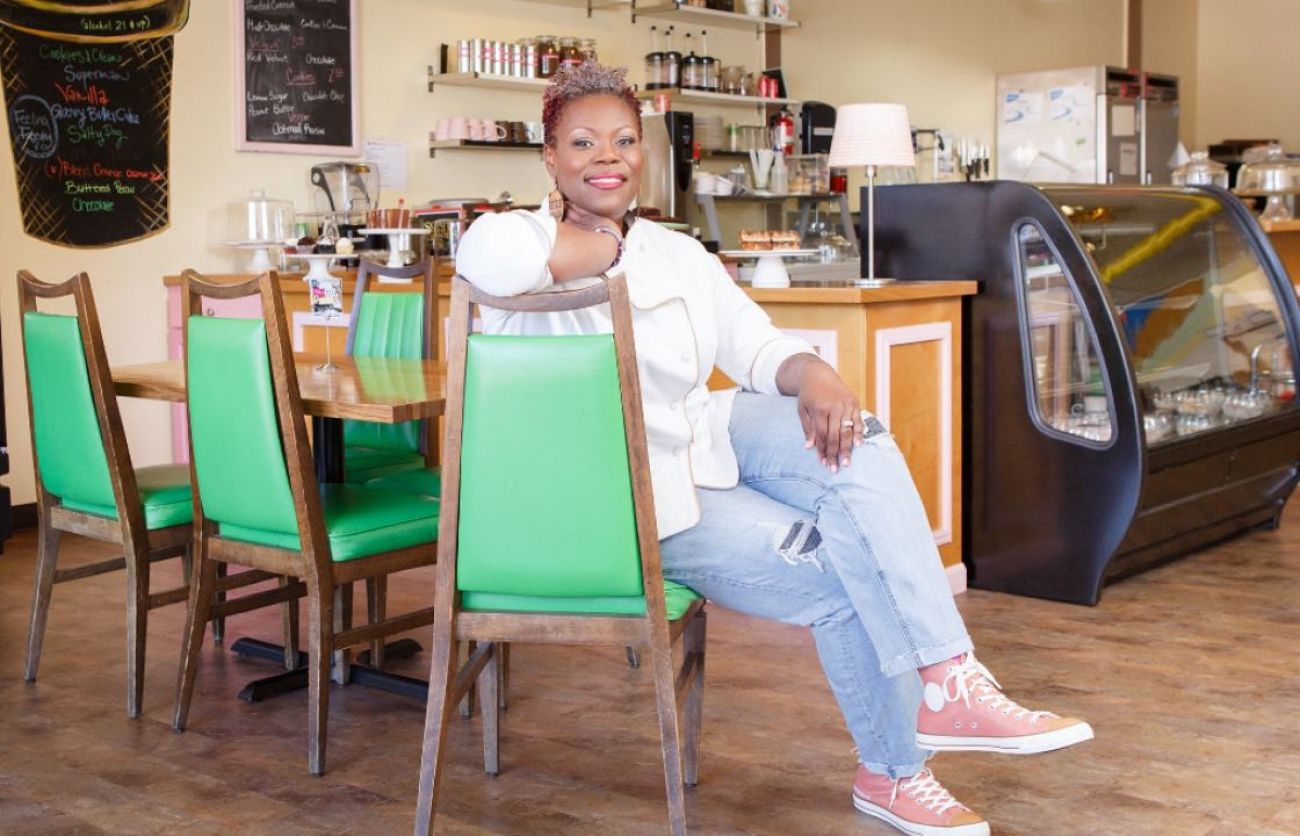 Detroit officials said the projects will help small businesses and attract young residents.
But many along the Avenue of Fashion say city officials sought little input before moving ahead with the 1.2-mile project that involves removing the road's median, adding a center lane, shrinking the boulevard to two lanes from four, adding a bike lane and widening sidewalks to 24 feet to promote outside dining.
"It was one or two meetings to get feedback on residents' impressions on removing the median and expanding the sidewalks so that people could have seating outside of restaurants as well as installing a bike lane. (But) it was not consistent and regular outreach," said Dalton Roberson, who lives on Oak Drive, about two blocks from the project.
"We were led to believe that all of this would be done and wrapped up by November. Now we are learning it will be extended until spring of next year."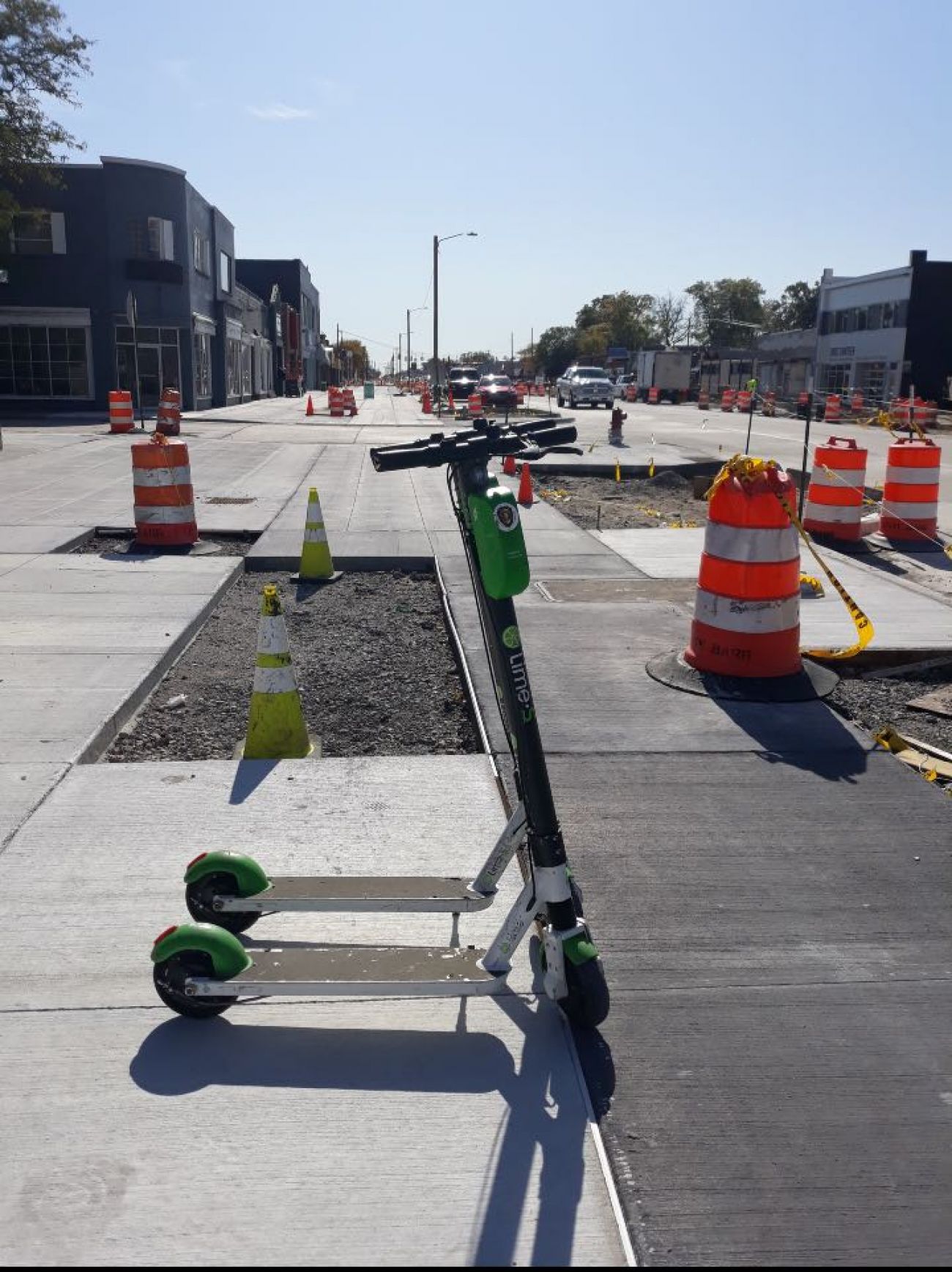 The initiative is the brainchild of Maurice Cox, the city's planning director until resigning for a similar job in Chicago last month. City officials blamed heavy rains early this spring for project delays.
"The Avenue of Fashion is one of the most vibrant commercial corridors in Detroit, and the streetscape project there is building upon that and ultimately beautifying the area," said Pierre Batton, vice president of small business services for the Detroit Economic Growth Corp.
"Because of how intensive it was and Michigan's fickle weather during the course of the summer, that led to a couple of delays that weren't originally expected."
But many merchants and residents said the work disproportionately harms black-owned businesses for a streetscape project that will mostly benefit newer residents.
"In terms of walkable [areas] and the bike lanes, it's like they're forcing gentrification in a neighborhood that didn't ask for it. Those decisions are made in a bubble," said Wayne Phillips, who lives in the Boston-Edison neighborhood and frequently shops on Livernois.
"The city should have gotten feedback from the residents and businesses before they just started making decisions willy-nilly," he added.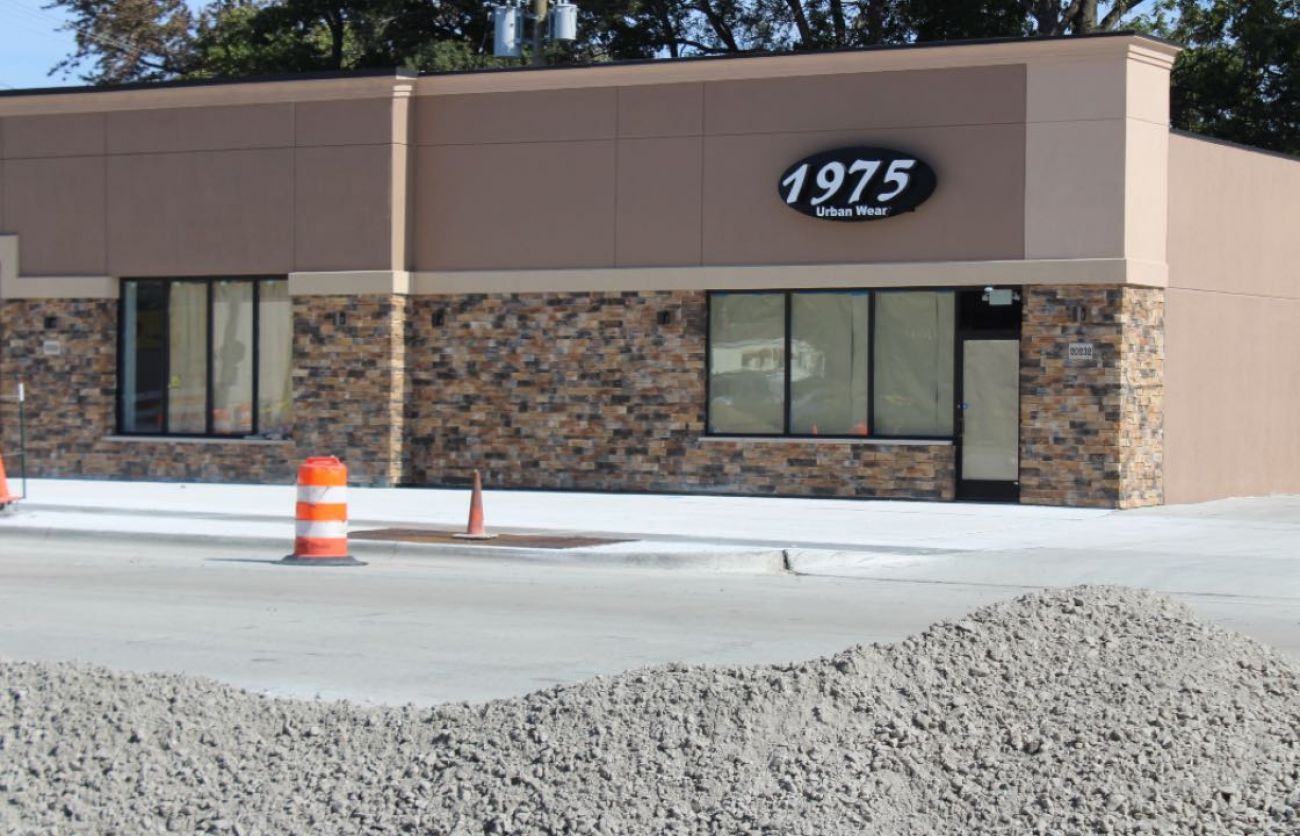 Ryan Mack said he makes a conscious effort to support Livernois businesses and questioned whether downtown merchants would tolerate such a project.
"It's just very obvious that there's a bias in terms of treatment towards black-owned businesses and neighborhoods. You know, ain't no bike lane worth this," said Mack, who lives in nearby Sherwood Forest.
Changing the 'old way'
Change is always hard, especially in a city synonymous with autos, but streetscape plans could help businesses, said Michael Bernacchi, a marketing professor at the University of Detroit Mercy.
"Exploring on foot or bike is an experience Detroit is lacking when compared to other major cities," said Bernacchi, who studies Detroit issues.
"We must consider that most change is difficult at first. Much of the backlash is the reactive emotions of motorists that were used to the old way."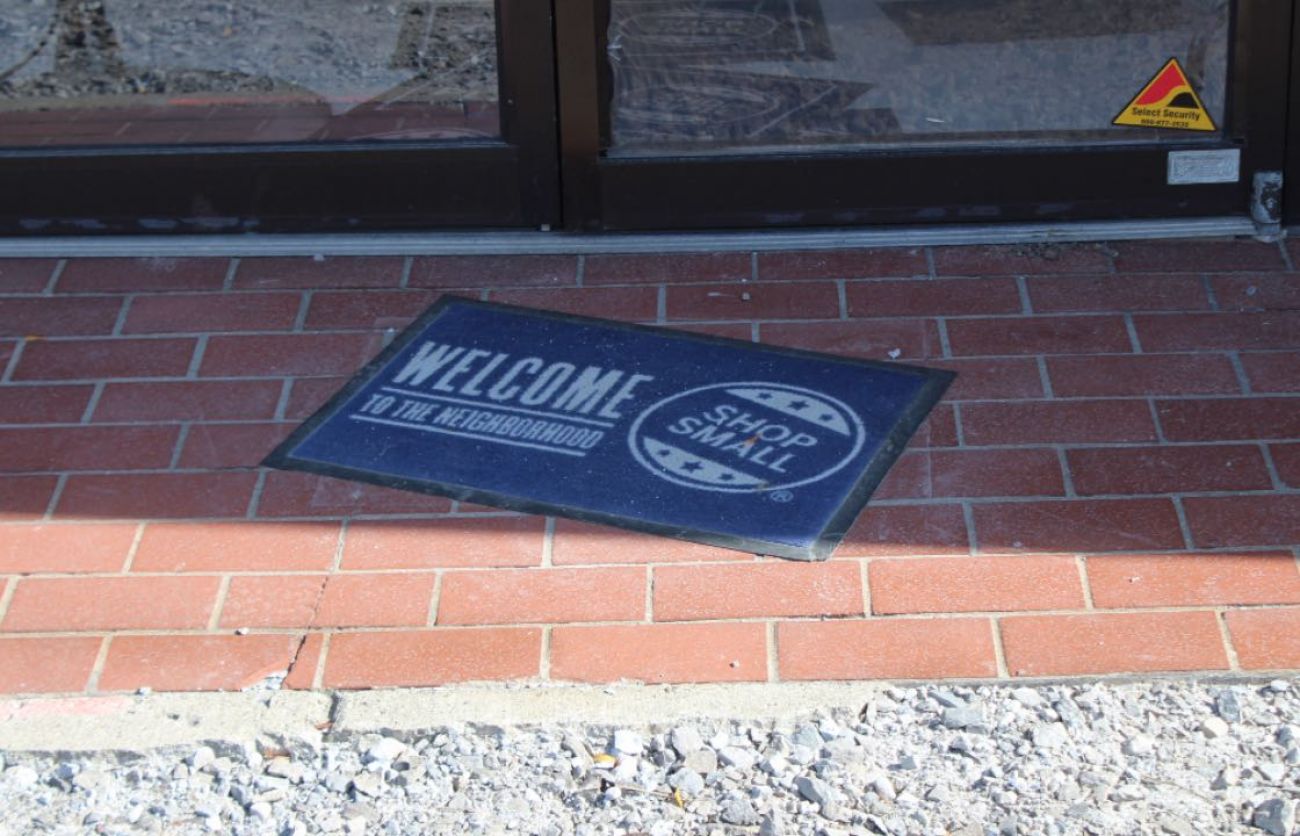 But even some business owners who initially supported the project said they are experiencing heavy losses. Mike's Market has lost about $350,000 during the construction, said Dolphin Michael, president of the Livernois Business Association. Others, such as 1975 Urban Wear Inc. and Uptown Floral Design Studio, have closed because they couldn't withstand losses during the construction, Michael added.
"The construction – really the streetscape – really hurt businesses," Michael said. "It's frustrating. They've virtually closed all of our businesses until the streetscape is finished."
Equally troubling is 18 businesses on the Avenue of Fashion were set to open, but never did, Michael said.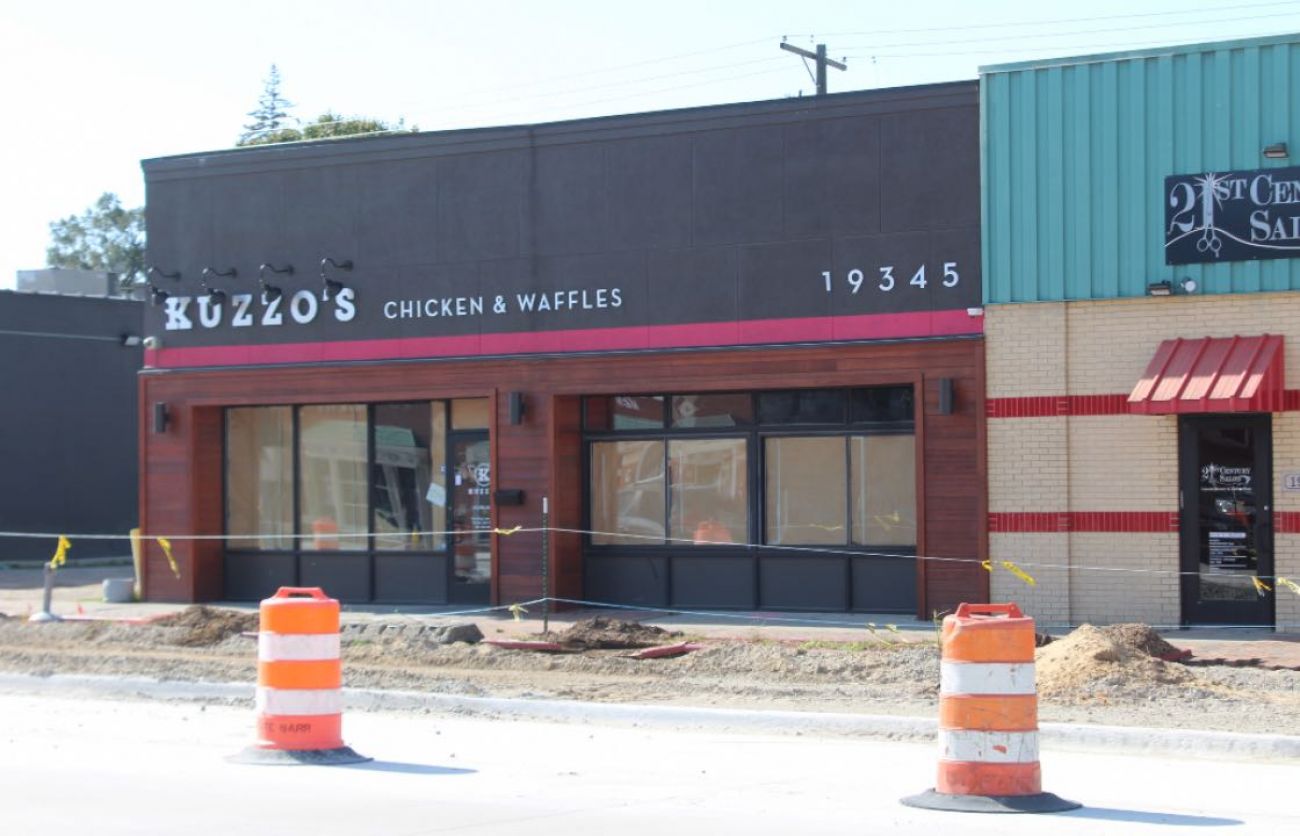 One prominent restaurant took a different path. Kuzzo's Chicken and Waffles closed July 15 after enduring losses of 40 to 50 percent over two months, said owner Ron Bartell.
Knowing 18 months ago the construction was coming, Bartell planned to close for renovations this fall. But his timeline moved ahead once the project commenced.
"Quite frankly, we were planning on closing in September, but with how bad the construction affected our business and everyone else's, we just thought it'd be prudent to just move our timeline up a little bit earlier and close," Bartell said.
When Kuzzo's will reopen is anyone's guess since Bartell is in the midst of renovations and he'd also have to hire and train staff.
"No one foresaw it being this extensive and disruptive for businesses," Bartell said. "It's a necessary evil in terms of the idea of the construction and how we see it as a possibility to make it a more walkable district. The city could have been a little bit more proactive in terms of having things in place."
In late August, city officials unveiled a loan program for businesses hurt by the project. The effort will allow them to borrow from $5,000 to $20,000 with no payments until two years after the construction is finished. After two years of on-time payments, the last 36 months or 60 percent of the loan will be forgiven. But if a borrower misses a payment they will owe the entire balance.
Batton of the DEGC said six loans have been approved.
"Business is what we do. This was something we couldn't jump into fast enough," Batton said. "We all want things to happen faster. We're trying to move at light speed at this thing and to aid our businesses that are impacted."
Detroit also has added weekend shuttle buses and other programs to encourage shopping on Livernois.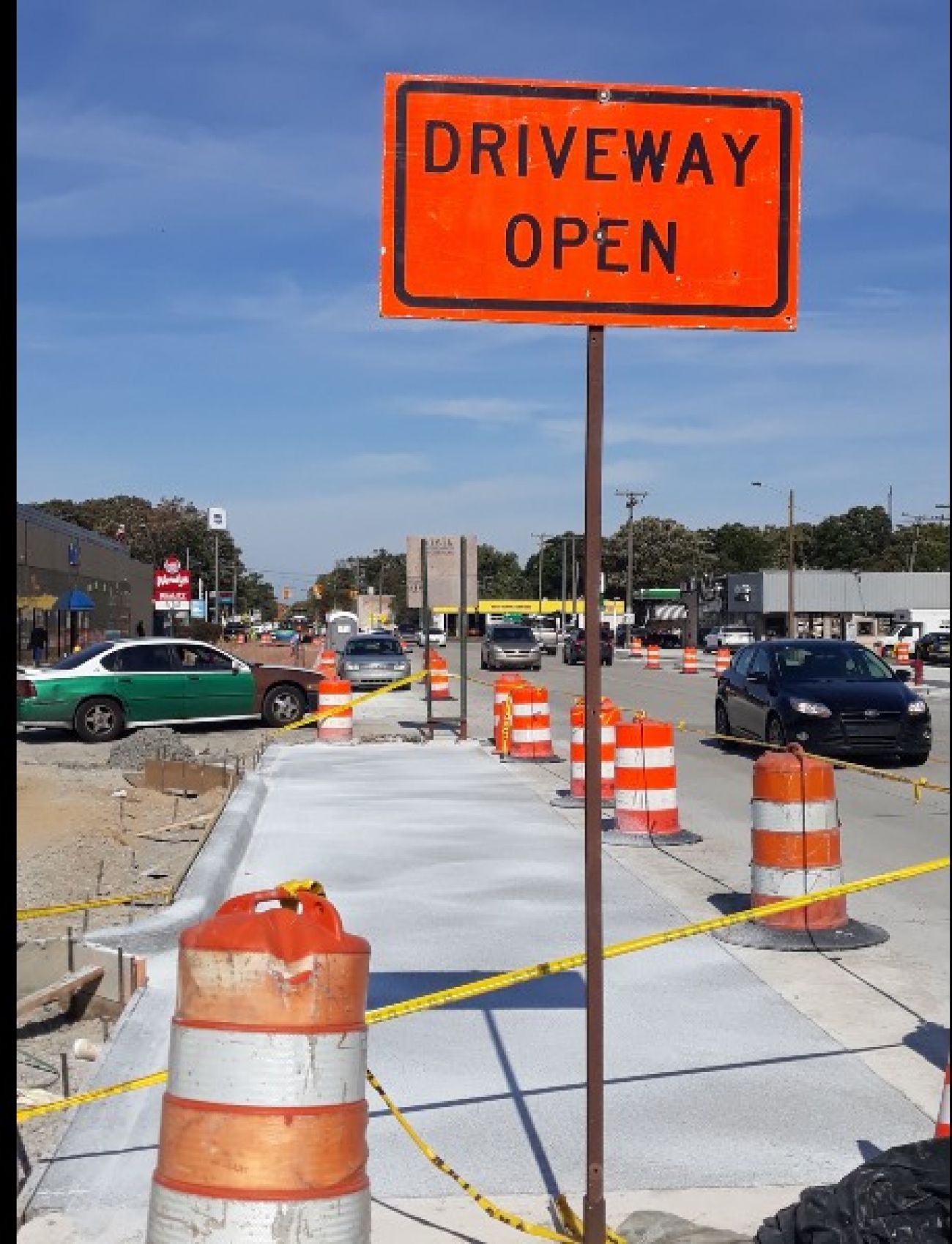 'Nail in the coffin'
Construction of the 20-minute neighborhoods in six other areas, though, are also hampering businesses, owners said.
In the Grandmont-Rosedale neighborhood, Max Hardy unexpectedly announced the closure of his River Bistro restaurant Sept. 27.
"The nail in the coffin was the construction," said Hardy, who was featured in The New York Times as a leading black chef changing the food industry in America.
Construction outside the Caribbean restaurant started about mid-July. The city tore out water lines and added a stop sign, bike lanes and a turning lane in front of the restaurant.
Hardy, who attended several planning and community meetings, suggested the construction take place at night so businesses would not be harmed.
Instead, patrons endured loud noise, parking hassles and other inconveniences as work crews dug up concrete for two days.
"You could feel the vibration and noise from the construction despite having music on," he said. "Who wants to sit down and have lunch and feel vibrations from guys banging on the concrete? A lot of that was a factor."
Farther along Grand River, other businesses are having problems enduring the construction.
Asia Hamilton, owner of Norwest Gallery of Art along Grand River on the far west side, said the construction initially wasn't a problem. Now, it's difficult to find parking and it's an unpleasant place to walk around with a lot of dirt and debris outside.
"It hasn't been a whole lot of money that's been lost," Hamilton said. "But definitely I've had people that want to rent the venue for things and they've shied away from renting my space because of the parking [and] traffic."
On the Avenue of Fashion, there have been targeted efforts to patronize businesses during the construction. First Friday "cash mobs" have been launched to infuse at least $5,000 one evening a month onto the strip and at Good Cakes and Bakes, Leah Willis is a part of an artist collaborative that goes to Livernois businesses twice a month.
"If they go away what representation do we have? What kind of diversity [will] we actually have in the area?" asked Willis.
"Our whole solution is black artists supporting other black artists. Wherever we meet, it's at a black-owned business. After I found out about what was going on at Livernois, we are intentionally supporting [them]."
Bartell, the restaurant owner, said he's counting on Detroit's resiliency to keep the Avenue of Fashion thriving.
"It's important for people around the city who patronize these businesses to make sure we're still [going to] them during this time," Bartell said. "The Avenue of Fashion -- just this stretch of Livernois -- has the largest conglomerate of black-owned businesses and black-owned commercial property owners. And you know, we take pride in that.
"We have to support them even if it causes a little friction in our day and we have to park two blocks and walk to patronize these businesses. It's just important that we support them."
About the author
Darren A. Nichols is a Detroit-based freelance reporter and was an award-winning journalist at The Detroit News.
We're not just a news organization, we're also your neighbors
We've been there for you with daily Michigan COVID-19 news; reporting on the emergence of the virus, daily numbers with our tracker and dashboard, exploding unemployment, and we finally were able to report on mass vaccine distribution. We report because the news impacts all of us. Will you please support our nonprofit newsroom?