Whites get half of mortgages in Detroit, nation's largest majority black city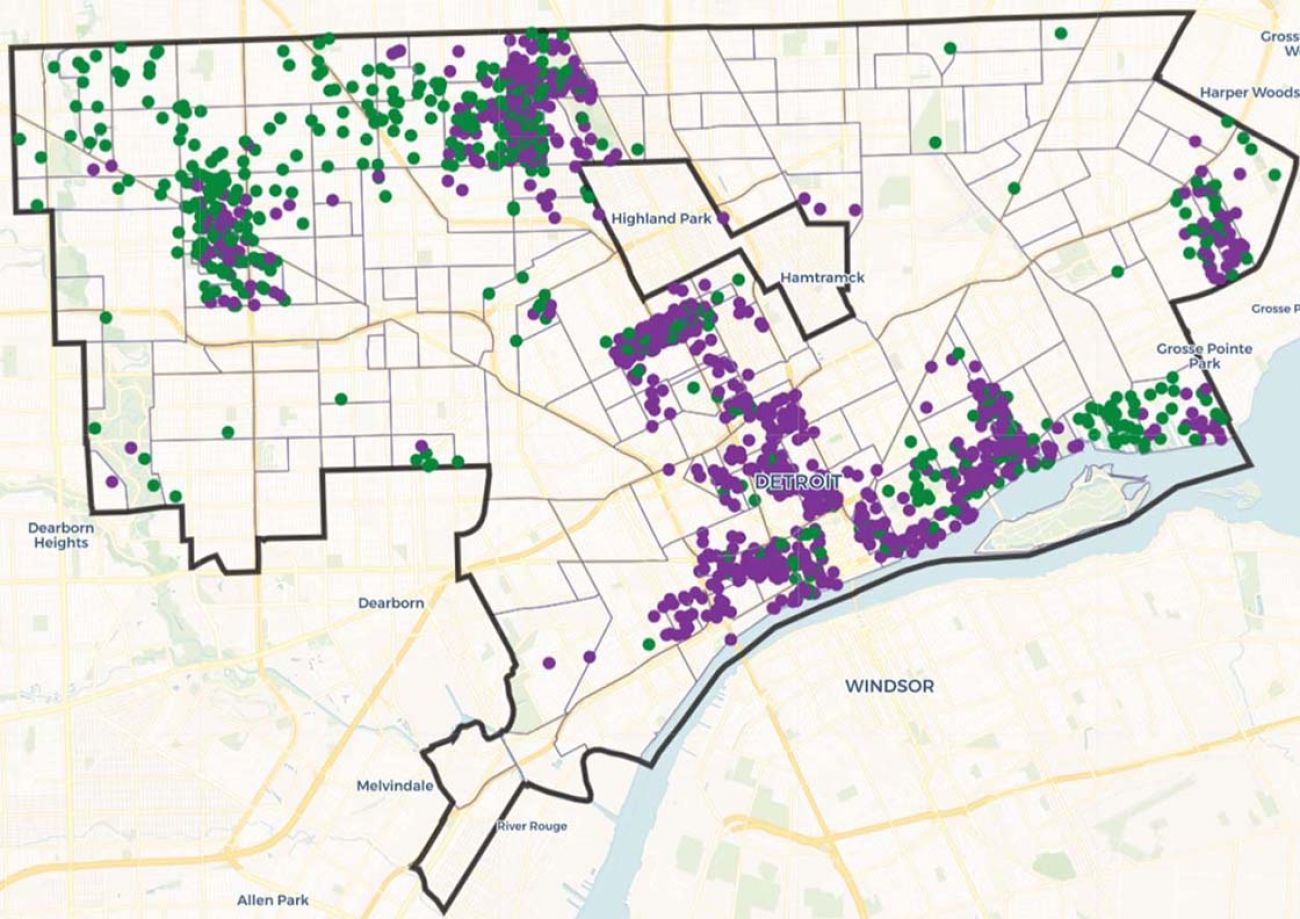 Home loans are heating up in Detroit after years of a frigid lending market, but a majority of loan dollars now go to whites, who comprise just over 10 percent of the population.
African-Americans, who still make up fourth-fifths of the city, are now far more likely to buy homes in the suburbs than Detroit.
The findings come from a Bridge Magazine analysis of hundreds of thousands of federal mortgage records from 2007 to 2017 that could suggest the region is upending a decades-long pattern of housing that has made southeast Michigan one of the nation's most segregated regions.
Consider:
In 2007, when blacks made up 82 percent of the city's population, they got 75 percent of all Detroit home loans and 75 percent of all loan dollars. By 2017, blacks received 48 percent of all home-purchase loans – and just 34 percent of loan dollars despite still being 79 percent of the population.

In 2017, just 14 percent of black home loan applications in Wayne, Oakland, Macomb and Washtenaw counties were for homes in Detroit, down from 52 percent in 2007.

Whites received 44 percent of the 940 mortgages in Detroit in 2017, and 58 percent ($72.9 million) of the total loans, up from 17 percent of the loans and dollars in 2007.

Several predominantly black neighborhoods of Detroit, which combined had more than 600 mortgages in 2007, had none in 2017.
Those are several of the findings from an analysis of home mortgage records compiled by the federal government to ensure banks comply with fair-housing laws. The most recent data held by the federal Consumer Financial Protection Bureau is from 2017.
To be sure, mortgages don't represent all sales in a city where roughly three-quarters of home purchases are with cash because of depressed property values. Nor do the mortgages accurately portend population changes, as a majority of city residents are now renters.
But the numbers still shock Dorian Harvey, former president of the Detroit Association of Realtors. Bridge Magazine showed him a time-lapse video mapping mortgages by race, in which huge areas of the city had, by 2017, few to no signs of mortgage activity.
"I knew this was happening but to see the visual?" he said. "I don't see any good news there, bro."
"It looks like (blacks have) given up (on Detroit)," said Harvey, who himself left the city in 2014 and moved to Farmington.
Imbalanced market
Harvey is not alone. More blacks bought homes in Southfield (2,293) between 2011 and 2017 than in Detroit (1,709) and nearly as many in Redford Township (1,588).
Warren (1,103), Farmington Hills (868) and Eastpointe (820) were other top destinations.
Those sales come just a few years after the mortgage market collapsed in the country, but more specifically in Detroit. There were 3,700 mortgages in 2007 and 1,305 in 2008 in Detroit. Many were high-interest subprime mortgages that foreclosed, gutting much of the city's housing stock and leading to Mayor Mike Duggan's multi-million-dollar demolition blitz.
The recovery has been slow. In 2012, lenders doled out just 195 Detroit mortgages to people of all races compared to 300 for blacks alone in Southfield that year.
Within the numbers are hints of both good trends, like expanded opportunities for blacks in a once-restrictive suburban housing market, and bad ones: the decline in black homeowners and black middle class in Detroit.
And despite an uptick in mortgages in Detroit – it's risen every year since 2012 – the number of home loans in 2017 was a quarter of the 3,700 issued in 2007.
Many other sales were done with cash or by land-contract, a controversial device that leaves home-buyers with limited protection. Traditional lending, which has fully recovered in the suburbs, has not returned to all Detroit neighborhoods.
"It's not how you have a balanced housing market," said Gary Sands, an urban planning professor emeritus at Wayne State and a former City of Detroit economist who has studied the city's housing market.
Sands said Detroit needs more people like Christine Peele, a lifelong city resident who left in 2006 and who now owns a condo in Canton Township with her husband. Peele works in Detroit as manager of the Edison branch of the city library system.
"They're the kind of stably employed taxpayers – people you want in your city," Sands said.
'We moved for the schools'
Peele has lived on both sides of the Detroit border. Like most of her family, she grew up in the city and she went to school in Detroit. At the time she was single and bought her first home in 1997 near Russell Woods on the west side.
"Me and my friends were all buying houses," said Peele, manager of the Edison branch of the Detroit Public Library. "It was cool. And (former Mayor Dennis) Archer was making promises and things were looking up."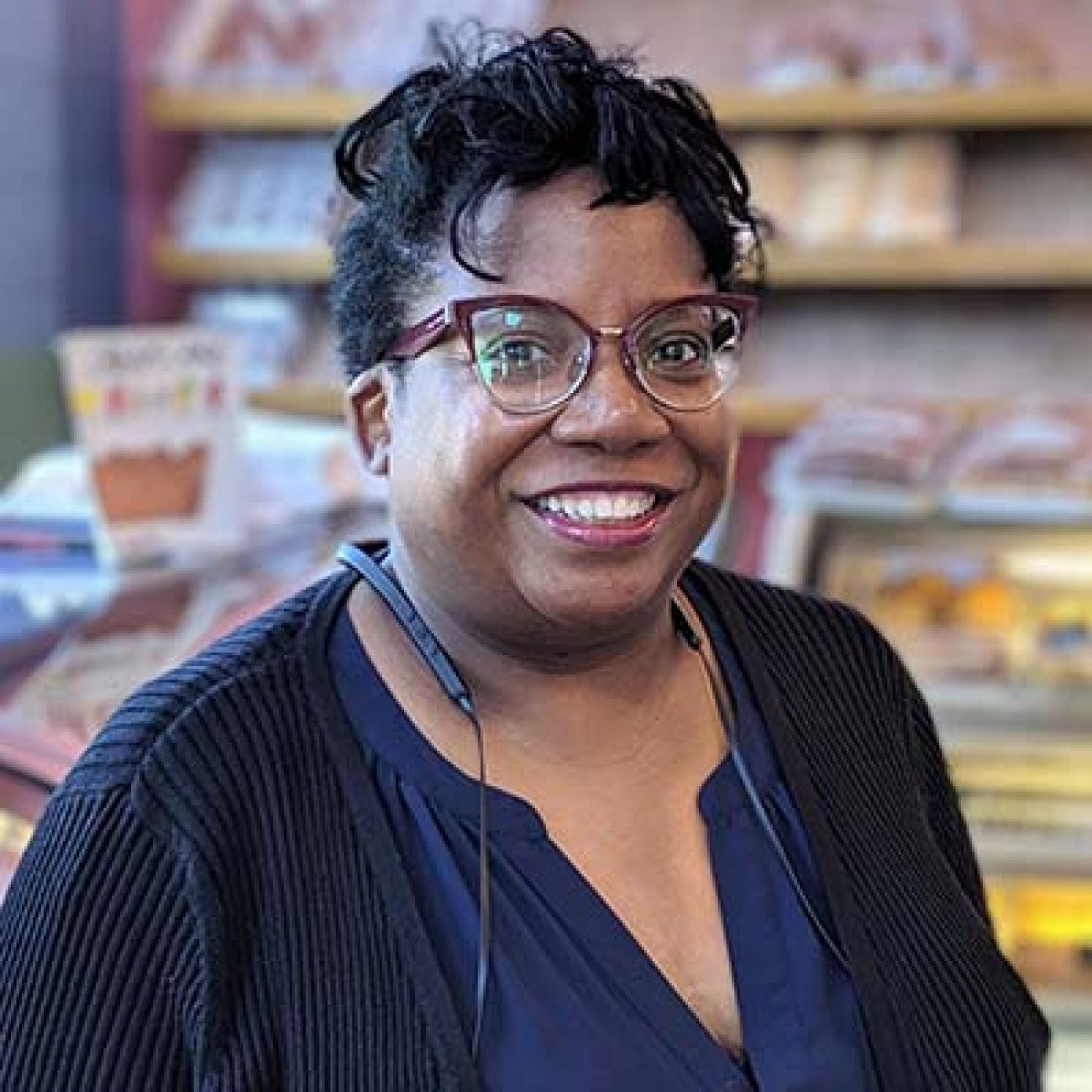 Then a crime wave hit her block, followed by the Great Recession. So in 2006, less than a decade after buying her Detroit home and now married with step children, Peele and her new family moved to Plymouth.
"We moved for schools," Peele said. High auto and home insurance rates in Detroit were factors too, she said.
Now, like most of her family, Peele lives in the suburbs. She and her husband bought a condominium in Canton Township in 2014.
Peele is an owner again but many African-Americans in the country, Michigan and the region are not. Homeownership among African-Americans took a beating as the recession and predatory loans triggered tens of thousands of home foreclosures and forced thousands of black families to leave their homes.
Detroit was especially hard hit: In 1970, 60 percent of blacks owned their Detroit home, well above the national rate of 41 percent; by 2006, the Detroit rate had fallen to 55 percent. Following the waves of foreclosures it dropped to 45 percent by 2014. It's risen slightly the last few years and is now just slightly above the national rate (41 percent).
Lost black wealth
During that decline, tens of millions if not billions of dollars in wealth were lost as flight continued and home values spiraled down across most of the city.
That saddens Miranda Morrow-Bartell, a Detroit area real estate agent and broker, who's part of a national effort to make 2 million more African-Americans homeowners, up from 6.1 million now. Black homeownership nationwide fell from 46 percent in 2005 to 41 percent in 2017.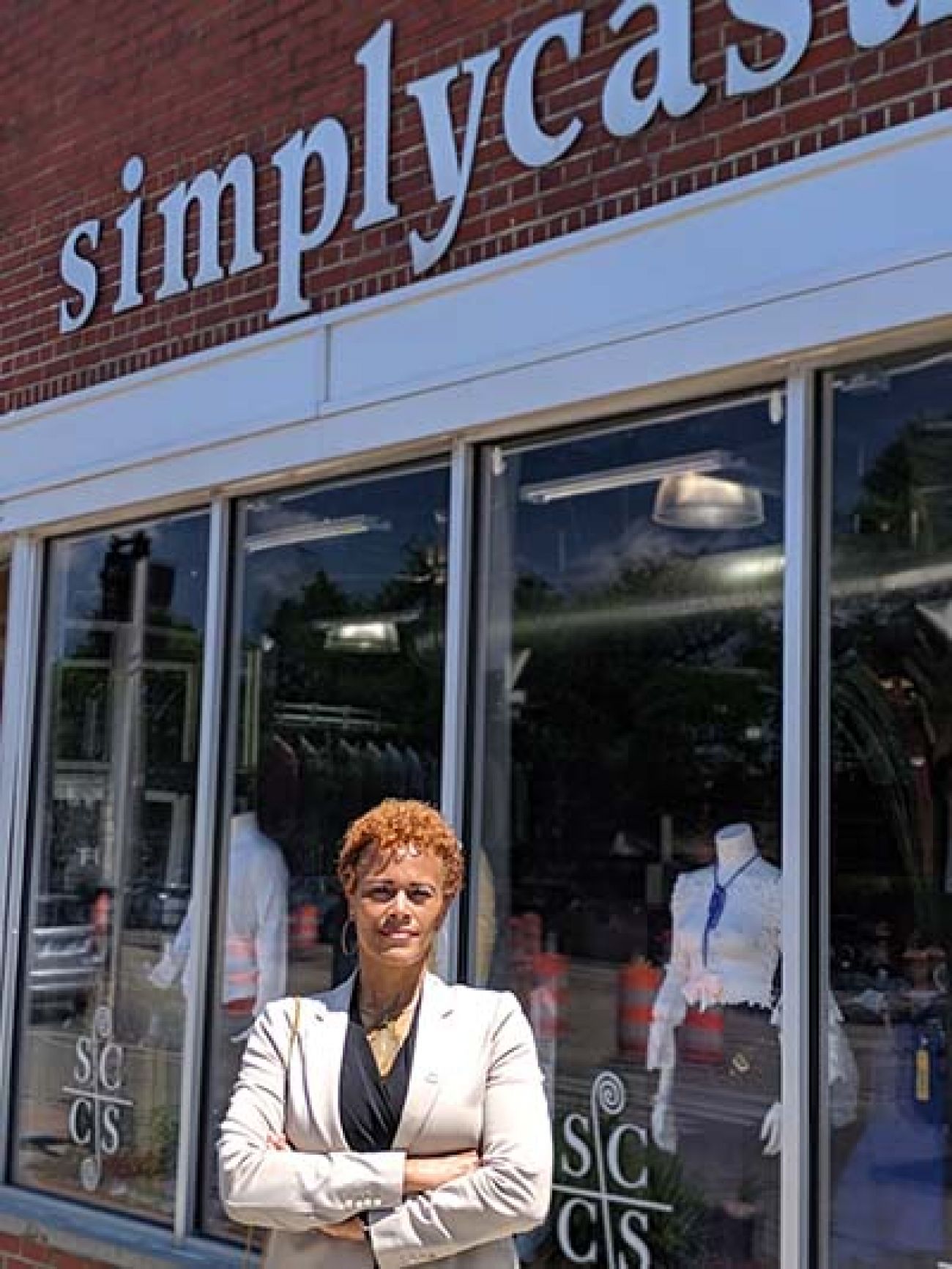 In her own neighborhood, in the University District west of Woodward Avenue, Morrow-Bartell saw that wealth washed away: She bought her home nearly two decades ago for $325,000. At the depth of the recession, it was worth $60,000 – and she knew neighbors who sold and took huge losses.
Now, as home sales climb all around the neighborhood, Morrow-Bartell said her home is worth over $400,000. She's done fine but many others, most of them black, did not.
"The people who lost are not the ones benefiting now," she said.
Take six of the city's most stable neighborhoods: Palmer Woods, Rosedale Park, Boston Edison, East English Village, Indian Village and the University District.
In 2007, blacks got 78 percent of the 500 mortgages in those neighborhoods.
Since then, in other big cities across the country, skyrocketing values are triggering new construction and white migration into largely minority poor neighborhoods close to downtowns, raising questions about gentrification.
That's not the experience in Detroit. But as prices have risen rapidly, white buyers got 52 percent of the mortgages in those neighborhoods in 2017, compared to 21 percent a decade earlier.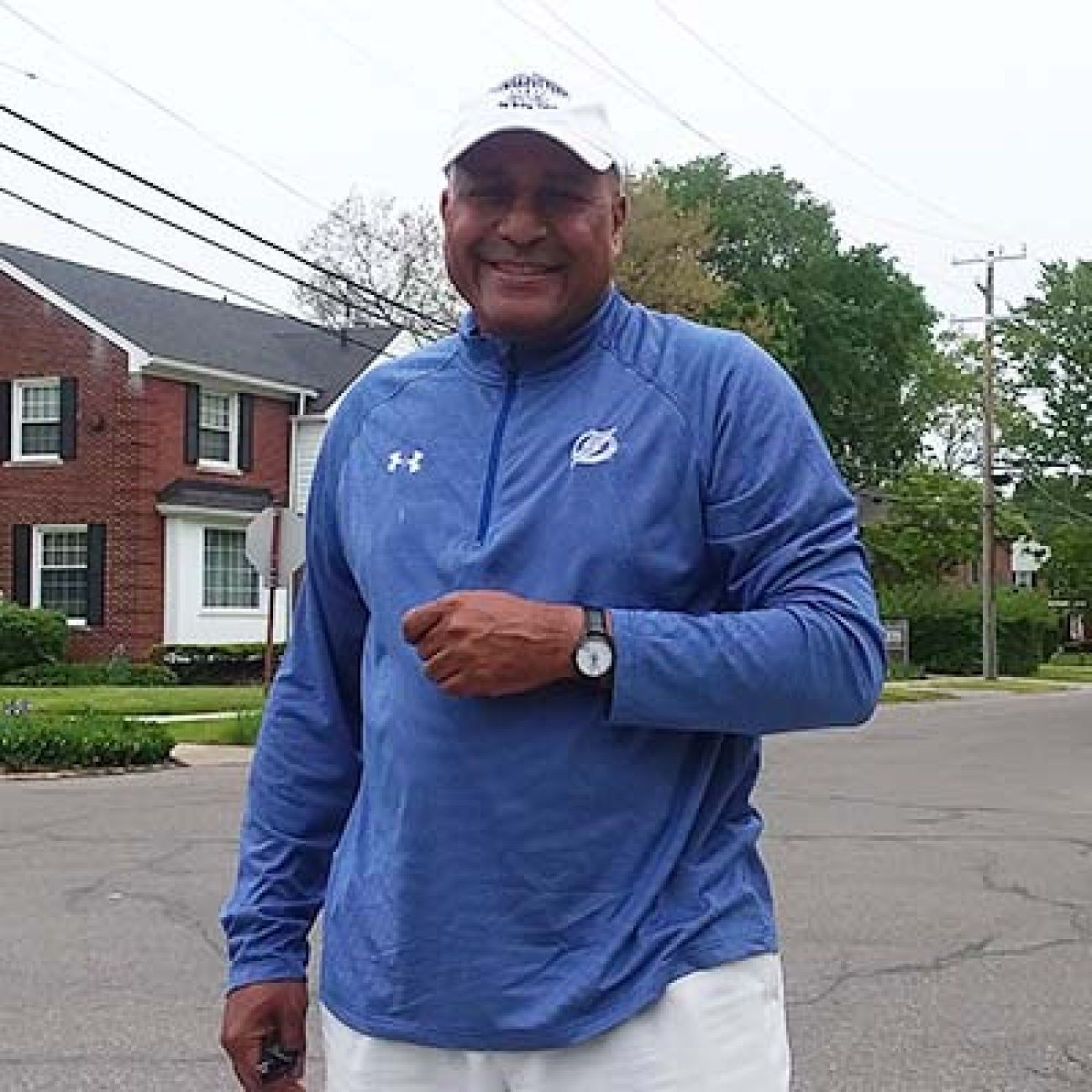 The trend troubles Harvey, who is still glad people are buying in Detroit again.
"But what pains me is at whose expense?" he said. "I don't blame anyone. I just know that systematically, institutionally it has not been in our (African-American's) favor."
'There is still more work to do'
Duggan has made improving neighborhoods the focus of his administration and points to the work of the Detroit Home Mortgage program to ease home ownership barriers.
"Whether through traditional mortgages or other programs, everyone's goal is to turn more Detroiters into homeowners," Donald Rencher, the city's director of housing and revitalization, said in a statement.
Funded by banks, the Detroit Home Mortgage program has helped 243 people buy, and in some cases renovated, Detroit homes, said Krysta Pate, the program's director.
So far, those loans have helped buyers in just under half of the city's neighborhoods, Pate said, and those loans have helped lenders make other loans to people not in the program.
Pate said she wants to expand its footprint to areas where sales have almost all been cash-only. "There is still more work to do," she said.
Rencher pointed out that African-Americans have bought more than than two-thirds of 6,000 homes sold by in recent years by the Detroit Land Bank, a government agency that takes and resells foreclosed property. Most of those sales are for cash. Chemical Bank, as part of its contract with the city to be its primary banking institution, also has committed $50 million in mortgage lending through traditional and non-traditional programs.
Pate said she understands the lure of the suburbs and their schools, relative safety, jobs and retail opportunities.
"We're happy that people are taking advantage of homeownership," she said. "But when it comes to Detroit, we understand there are challenges."
Morrow-Bartell, the real estate agent, said she, too, is glad that would-be black homeowners are jumping into the market again, even if it is in the suburbs.
"It doesn't matter (where) as long as those people get the opportunity," she said.
Anna Maria Santiago, a professor in Michigan State University's School of Social Work who has studied the city's housing market, said she fears that segregation might occur in the suburbs as it has in Detroit.
"I think it's opened up," Santiago said, referring to the suburban housing market. "But I don't think it's fully opened up."
Indeed, blacks are moving into nearby suburbs such as Redford Township, Southfield and Farmington Hills, but few are choosing to buy homes in farther-flung communities such as Troy, Rochester Hills or Washington Township in Macomb County.
But most aren't choosing Detroit, either.
For all the construction downtown, with the new lofts and glittering arenas, what continues to make Detroit less attractive is what has hurt it for decades: schools, crime, insurance rates, Harvey, Peele and others said.
Gene Kelley, a real estate agent who works in both the city and Oakland County, said buyers want access to a grocery store, banks, restaurants, good schools.
"There are very few (Detroit) neighborhoods that have all those things." Many people don't want to cash a check or buy their groceries at a party store, he said.
"I think once you get those things back in the city, I think you'll get those people back, black, white or whatever."
Only donate if we've informed you about important Michigan issues
See what new members are saying about why they donated to Bridge Michigan:
"In order for this information to be accurate and unbiased it must be underwritten by its readers, not by special interests." - Larry S.
"Not many other media sources report on the topics Bridge does." - Susan B.
"Your journalism is outstanding and rare these days." - Mark S.
If you want to ensure the future of nonpartisan, nonprofit Michigan journalism, please become a member today. You, too, will be asked why you donated and maybe we'll feature your quote next time!