Articles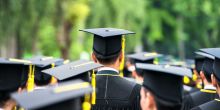 October 19, 2017 | Brian Whiston
Getting students focused on a path that excites and inspires them will help prepare them for postsecondary success and a fulfilling career.
October 9, 2015 | Brian Whiston
Michigan's students are capable of great things, but they have to be asked. Set the bar high, provide support, and watch them rise to the challenge.