About the incentives
The Michigan Department of Agriculture and Rural Development is testing a pilot incentives program for food and agriculture investments in the state. The department received $1.5 million in its budget this year, with $475,000 of that earmarked for the new pilot incentives program and the remainder set aside for competitive grants for value-added food and agriculture projects. Incentives will increase to $4.7 million in the 2018 fiscal year that starts Oct. 1, with most of that money expected to go toward the new flexible incentives program.
Projects that have received funding under the pilot program include:
Continental Dairy Facilities LLC and Fairlife LLC, Coopersville (Ottawa County): $225,000 performance-based grant to help the companies install a pre-treatment process for their wastewater to expand dairy processing.

Herbruck's Poultry Ranch Inc., Saranac (Ionia County): $100,000 performance-based grant to help develop a cage-free pullet (young hen)-rearing facility in Ionia.

Great Lakes HPP LLC, Taylor: $150,000 performance-based grant for a tolling center for high-pressure processing. Project is led by Garden Fresh Gourmet founder Jack Aronson.
Source: Michigan Department of Agriculture and Rural Development
LANSING — Steve Cooper recently added a butter production line at the dairy processing facility in Ottawa County where he is general manager, a $50 million project. He hired 10 people.
To keep pace as Michigan farmers produce more milk each year, Cooper's company, Continental Dairy Facilities LLC, needed more wastewater treatment capacity to handle the increased volume. It can churn out 300,000 pounds of milk powder and 42,000 gallons of cream every day.
Continental Dairy and neighboring Fairlife LLC, which share a 100-acre dairy campus on a former General Motors facility in Coopersville, sought funding for their business expansions through traditional means, which generally means applying for incentives from the Michigan Economic Development Corp.
But their project got a boost from another source — the state Agriculture Department, which is piloting its own business development incentives program this year to help food-related companies achieve growth in smaller projects that won't create enough jobs to meet MEDC requirements.
That boost is about to get bigger.
The program will expand to $4.7 million starting Oct. 1, after funding was inserted into the department's 2018 budget.
Most of it will go to companies wanting to expand their food and agriculture businesses, Holton said, Money also will be used to fund competitive grants for companies that want to add equipment or training, for instance, and to help companies export products.
State agriculture administrators contend the new incentives will deliver a level of flexibility to help businesses that the department previously didn't have.
"MEDC does what it can, and then we can plug in on top," said Jamie Clover Adams, director of the Michigan Department of Agriculture and Rural Development. "MEDC really looks at projects that bring a lot of jobs and a lot of investment. For agriculture, that's not always the case. But in a small community, 20 jobs is a huge deal."
A $225,000 grant from the department to Continental Dairy and Fairlife, which makes filtered milk products, was among the first such awards this year.
With its expansion, Continental Dairy now makes five products at its Coopersville location — nonfat dry milk, cream, condensed milk, butter and buttermilk powder, Cooper said. The processed products are sold as commodities that become the base for such foods as chocolate bars, ice cream, cheese and yogurt.
While the Agriculture Department has had funding for several years to run a competitive grant program for food and agriculture projects, the Legislature authorized $1.5 million for incentives this fiscal year, including $475,000 to test an incentives program that doesn't use a competitive process, Agriculture spokeswoman Jennifer Holton said.
Companies looking for state help to expand their operations often turn to the MEDC, which has a cash pool it uses to help companies grow. But the agency generally requires those employers to create at least 50 jobs, 25 if a company is in a rural county.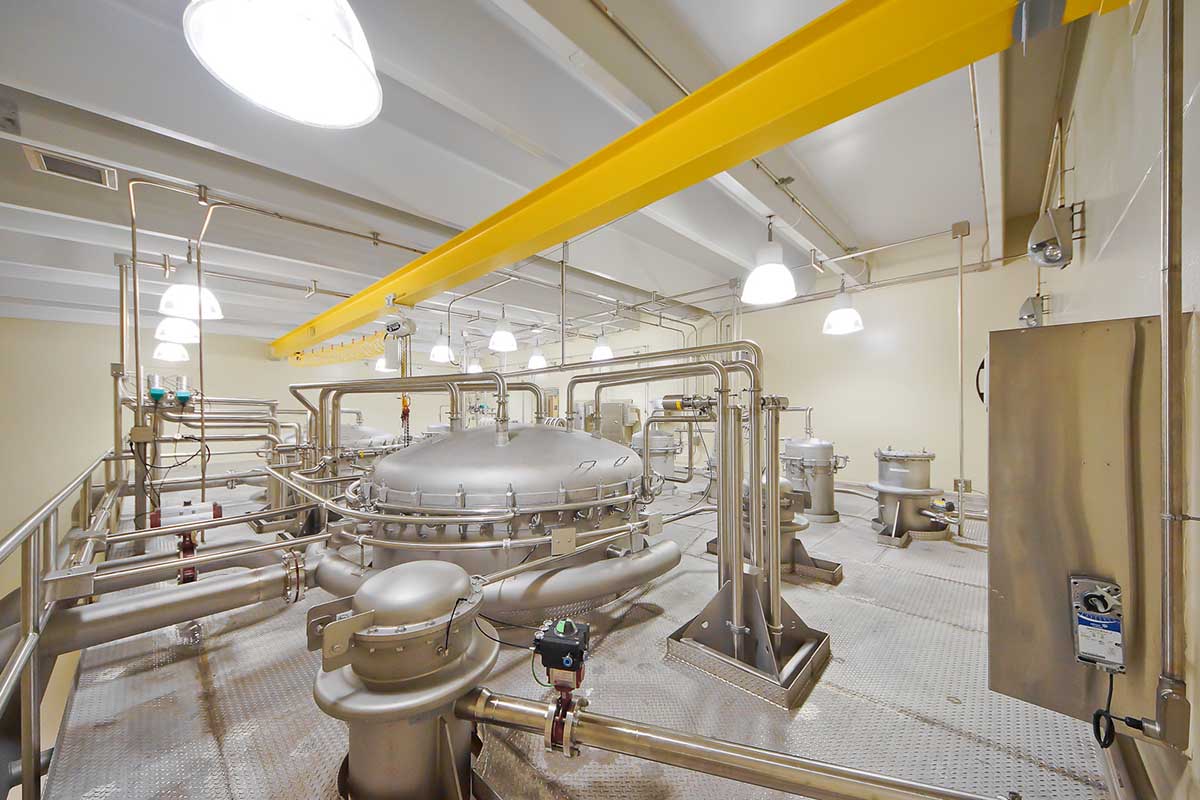 A processing facility within Continental Dairy Facilities LLC in Coopersville. (Courtesy, Continental Dairy Facilities LLC)
That can be a high benchmark for a smaller company, particularly agriculture businesses, said Cooper, who also is president and general manager of dairy manufacturing operations for Dallas-based co-op Select Milk Producers, Continental Dairy's parent company. Agriculture job creation often is thought of along the entire supply chain.
For instance, Cooper said, a single job added at his plant indirectly supports the person whose job it is to make the cardboard box for the butter made at the factory, the maintenance employee who keeps the equipment running, the driver of the milk tanker that delivers thousands of gallons of milk to Continental's door each day, the farmer raising the cows and the employee producing the cows' feed.
Continental Dairy employs 107 people in Michigan, he said. Sales were close to $265 million last year.
"In this day and age, with the level of automation we have, creating 50 jobs is a big task," he said.
The MEDC also is allowed to consider the likelihood that a company could relocate out of state if a Michigan incentive isn't granted, something Clover Adams said the Agriculture Department is less concerned about.
Companies selected for incentives funding likely would want help closing a financial gap, she said, and they may have other needs, from more wastewater capacity to a location closer to raw agriculture products.
The Michigan Strategic Fund in March agreed to give Continental Dairy and Fairlife, owned by Select Milk Producers and The Coca-Cola Co., a $2.4 million grant to offset the cost of installing a pre-treatment system at the Coopersville dairy facility that will allow the companies to skim solids out of wastewater before it's sent to be treated. The city of Coopersville also will spend $1.1 million to improve its municipal wastewater treatment plant.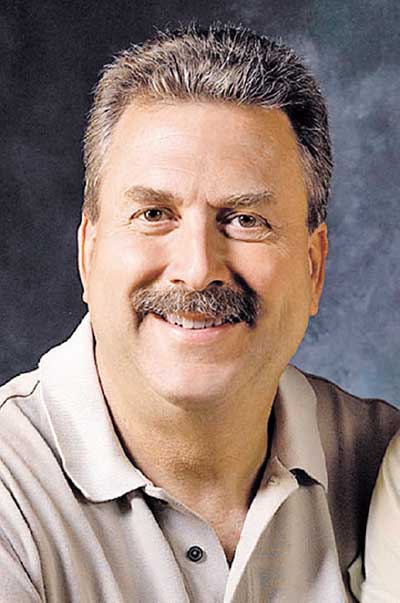 Jack Aronson, founder of Garden Fresh Gourmet, is using a state agriculture incentive grant to help create a high-pressure processing operation that other companies will be able to use to process foods. It's the same food-preservation technology that made Garden Fresh different from typical jarred salsa, because it doesn't heat the food. (Courtesy photo)
Fairlife said it would add 42 jobs in Ottawa County on top of Continental's 10 with the introduction of a third packaging line.
The dairy project and two others received $475,000 in pilot incentives funding for investments in food and agriculture projects in the state, including Herbruck's Poultry Ranch Inc. in Ionia County and Great Lakes HPP LLC, a new high-pressure processing line in Taylor led by Garden Fresh Gourmet founder Jack Aronson (see related story, Page 3).
Aronson is bringing a high-pressure processing line to a Taylor site that previously operated as part of the Garden Fresh Gourmet operation he sold to Campbell Soup Co. (NYSE: CPB) in 2015.
The cold-water process makes fresh and preservative-free foods stable in the refrigerator for months, enabling food companies to distribute them nationally and even internationally, in the case of Garden Fresh.
Currently, food processors including Aronson's Clean Planet Foods line of fresh, cooked meats; Campbell Soup; and raw juice producer Drought ship their products to Wisconsin to go through the HPP process, Aronson said.
The new HPP tolling line in Taylor, set to begin operation this fall, will cut those costs by thousands of dollars each month because products no longer will have to be shipped to another state, he said.
Aronson's $150,000 state agriculture grant is helping fund an innovation center and lab at the new HPP facility. He believes this type of small, state-led financial help will lead to more growth in Michigan's food economy.
For HPP, it's "allowing people to escalate quickly from an idea to an actual running business," Aronson said. "Sometimes that takes … a couple years to struggle to come up with the resources. This gives them that boost to the next level before they have to scale again."
Crain's senior reporter Sherri Welch contributed to this report.