'This is it': Michigan nears giant tax incentive to lure GM, manufacturers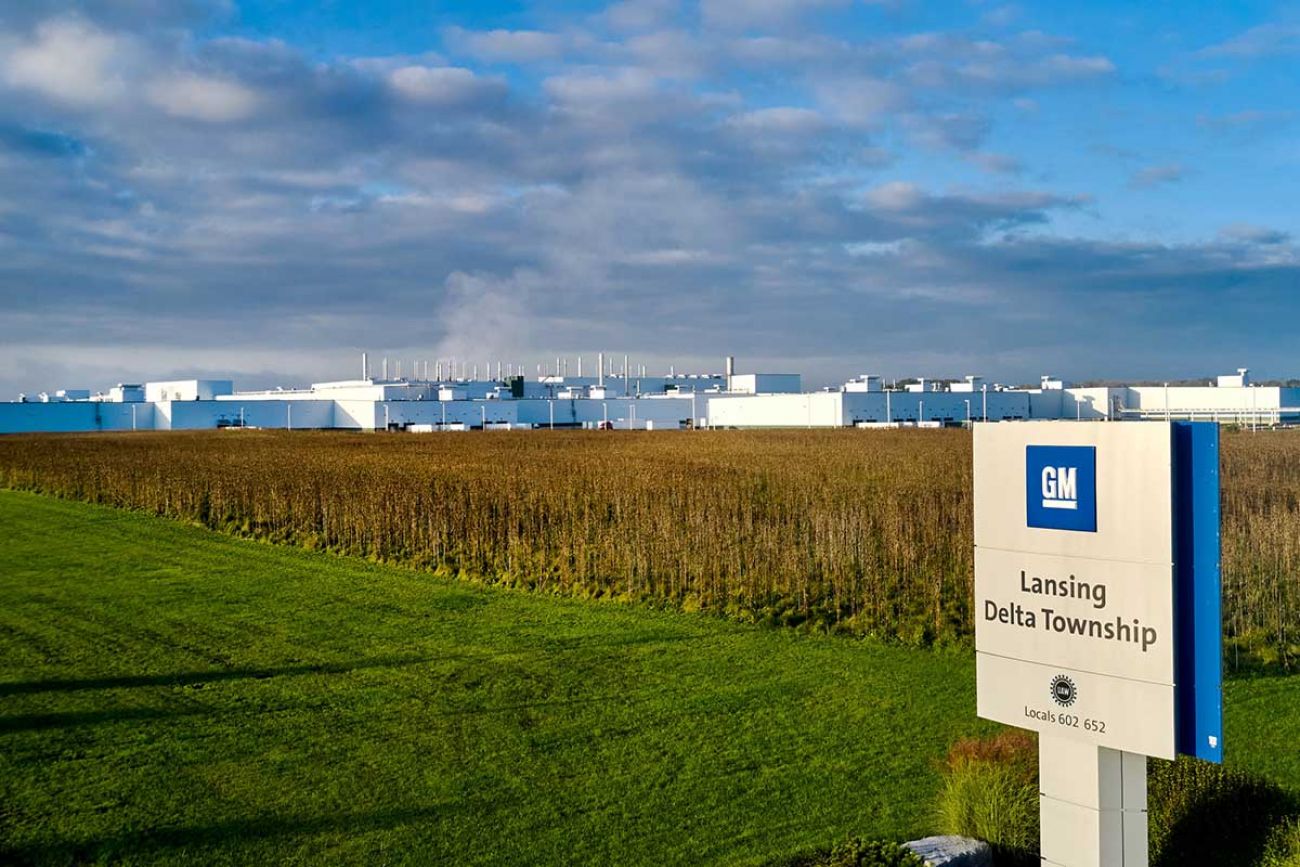 General Motors Corp. is considering a new, $2.5 billion battery plant on property it owns adjacent to its existing factory in Delta Township, just west of Lansing. (Photo courtesy of General Motors)
The Michigan Legislature is fast-tracking a series of bills that boost the number of economic development incentives the state can offer large-scale projects in "critical industries."
Days after the measure passed the House, news broke that General Motors Corp. is a potential beneficiary, as the automaker and partner LG Energy Solution seek incentives for a $2.5 billion electric vehicle battery factory in Lansing that would hire 1,700 workers.
State Sen. Ken Horn, R-Frankenmuth, said the legislation is sorely needed because Michigan lacks incentives to lure such big-ticket developments. The legislation, which still does not have a price tag, could be considered this week by the state Senate and go to Gov. Gretchen Whitmer soon.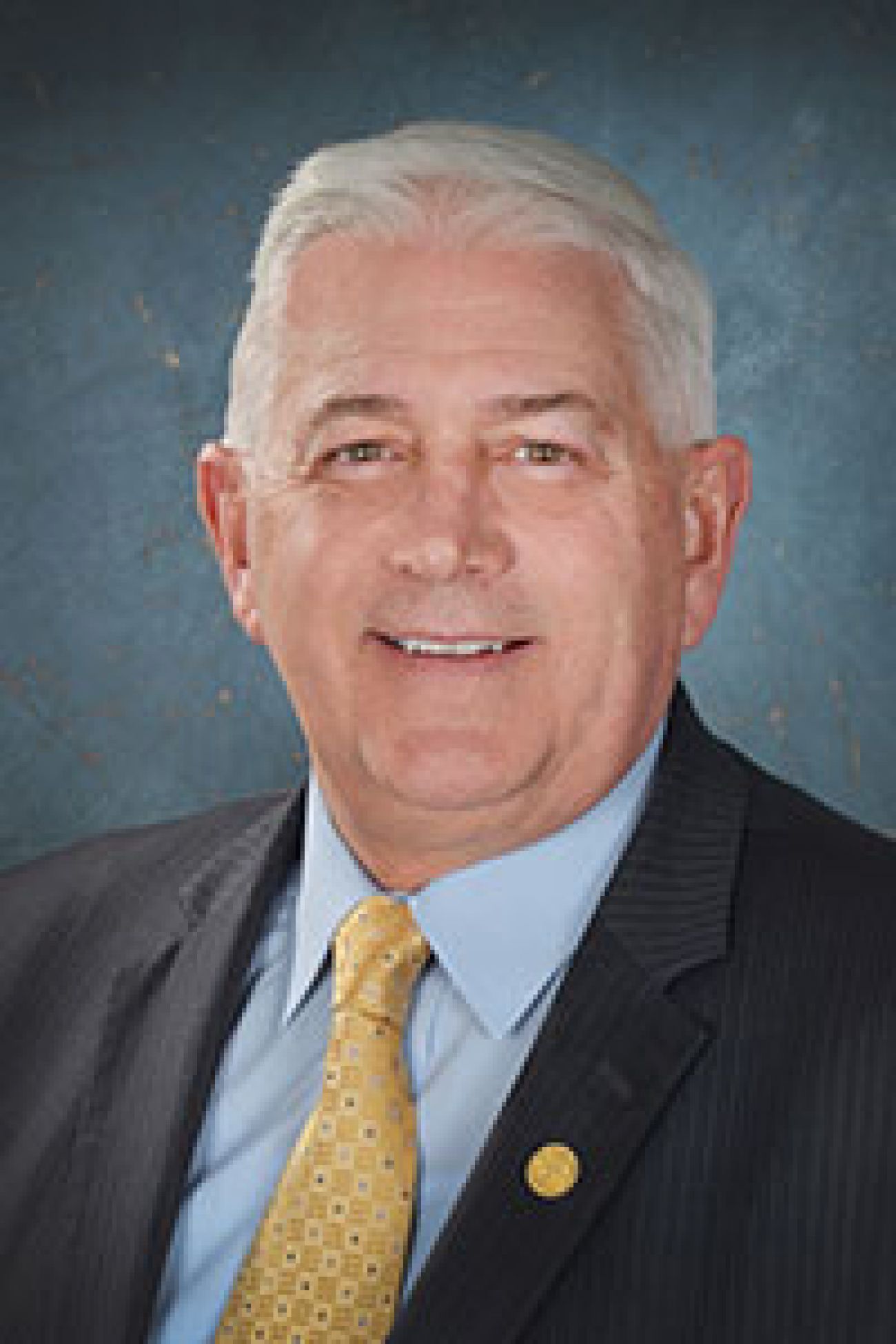 State Sen. Ken Horn, a Frankenmuth Republican. (Submitted photo)
"We have to be hungry and eager for this kind of business," Horn told Bridge Michigan.
Related:
Horn started to drive incentive reform several years ago, he said, first as a state representative when he served from 2007 to 2012. This summer, he introduced a bill called the Michigan Employment Opportunity Program. It would allow the Michigan Strategic Fund to revive elements of the defunct "Good Jobs for Michigan" program that had been introduced by former Gov. Rick Snyder, promising financial support for companies targeting large-scale job growth and financing it through increases in taxes generated over time by the project.
Horn's proposal drove a new wave of conversations in the Legislature and state businesses about whether Michigan should overhaul its tax incentive program.
By late September, the discussions picked up urgency after Dearborn-based Ford Motor Co. chose Kentucky and Tennessee for an electrical vehicle expansion that will create 11,000 jobs.
Horn, chair of the Senate Economic and Small Business Development Committee, is now a leading legislative voice on the business attraction tool, prompting other legislators to make the fast-tracked proposals.
He spoke recently with Bridge business editor Paula Gardner. The conversation has been edited for length and clarity.
How do you explain the willingness to fast-track economic development incentives in Michigan today?
The pivot point was the Ford Motor Co announcement. A lot of (lawmakers) woke up that morning, those that weren't really excited about incentives, and began to understand that (Michigan isn't) in the ball game. And so they're looking to place us back into the middle of the activity that's swirling in this developing automated vehicle (AV) and electrified vehicle (EV) world.
It seems like it's a very important time for Michigan right now. Before Ford, I heard people say that Michigan is still the leader in automotive development and production. Since then, the messaging seems to be tempered, that we need to remain a leader.
I asked that question of (Gov. Gretchen Whitmer's) mobility office, because nobody's leading on this.
When you think about it, I mean, we lost the Ford Motor Company electric vehicle battery plants, losing 11,000 jobs. We didn't even try. GM came to us with a battery plant project last year, begging for (incentives), and we turned them down. There wasn't any appetite for it.
(In committee testimony we heard) that Tennessee is leading in EV and battery production going into the future right now as it stands. And Texas is leading in technology. What the heck are we leading in?
We're putting in the most charging stations, but that's not going to do it.
And the timing is important?
We are not just at a pivotal time in this decade. We are at a pivotal time this month. This is it.
When do you think we'll hear more from GM about its new battery plant? Are you saying they could announce something this month?
I think they could, but they need a signal (from the state on incentives). And we may not hear anything for a month or two because they still have decisions to make.
It's not just going to be a signal to GM, it's going to be any manufacturer of any kind.
What do you say to people who hear the word "manufacturing" and they think it's not worth pursuing? Do you think they understand how high-tech some of these jobs are?
We've been dealing with that in terms of workforce development, trying to get kids to look at the auto plants and manufacturing in general, as they're apprenticing and as they're doing career exploration and all of those things.
We don't we don't even know what investments mean anymore in terms of economic development. … It's investing into our communities, into the regions.
As I mentioned on the floor of the Senate last week, if Ford Motor Co. would have invested here for the 11,000 jobs and we had spent $400 million, like Tennessee did, with a $1 billion dollar gross payroll, we would have recovered that investment in less than 10 years.
You've said the benefit of offering incentives is a "halo effect."
I've been preaching the halo effect since last summer. That's probably when I started getting more vocal because I spent so much time trying to develop economic development tools that I forgot to tell my colleagues why they were important.
Think about 20, 30 years from now, what that region around Blue Oval City (in Tennessee) is going to look like. How many homes are going to be built? How many bars and restaurants, how many churches, how many gas stations, how many roads are going to be built and maintained and of the things that we would be doing had those 11,000 workers landed somewhere in Michigan?
That number of new jobs is almost mind-boggling, when you consider we live in an aging and low-growth state where most counties are losing people.
Tennessee doesn't have 11,000 workers to give to Ford Motor Co. Ford Motor Co. is going to have to rob other states of those workers.
That's been my job for the last four years to rob other states of workers because we just don't have enough people. We need a million more people in the state of Michigan. So how do we get them to create jobs?
Ford is not going to spend $11.4 billion and not have a plan for hiring 11,000 people. As combustion engine plants start shutting down, it's just going to make it an easier and easier decision for people to move to other states, if that's where the work is.
Is this week's round of incentives enough? Or do you have other components in mind?
I have a second supplemental bill that I was actually working on that will be focused on workforce development and workforce housing, middle class housing, because … you need workforce to fill the jobs and then that workforce needs places to live.
I'm also going to be working with members in the House on a research and development credit. We're the only industrial state in the Midwest that doesn't have one. And we can focus them specifically in the mobility sector.
I am working on an Economic Development Trust Fund that would capture all of the taxes (generated from a large-scale project) until an investment is paid off. And put it in a revolving fund, to "future-proof" economic development in Michigan. I don't think any other state has this.
How do you rank the bipartisan support for tax incentives today?
On a one to 10 scale, I would put it at 10.
You don't hear that much.
No, you don't. The opposition is going to be at the extreme ends of partisanship. The ultra conservatives and the progressive liberals, some will oppose incentives for different reasons. But the majority of people I think are really getting it this time.
What's driving you on this issue?
I've got a year left (in the Senate, with a term that expires on Jan. 1, 2023), and I've been working on this for so long.
I want my grandkids to be in Michigan living here living really good lives. I want them to own a home … have a nice job, have a good, balanced work life here in Michigan.
This is a very pivotal point in Michigan history. If we do nothing, we're going to be just a beautiful tourism state, with a lot of agriculture, but manufacturing will walk away from us.
Business Watch
Covering the intersection of business and policy, and informing Michigan employers and workers on the long road back from coronavirus.
Thanks to Business Watch sponsor:

Support Bridge's nonprofit civic journalism. Donate today.
Only donate if we've informed you about important Michigan issues
See what new members are saying about why they donated to Bridge Michigan:
"In order for this information to be accurate and unbiased it must be underwritten by its readers, not by special interests." - Larry S.
"Not many other media sources report on the topics Bridge does." - Susan B.
"Your journalism is outstanding and rare these days." - Mark S.
If you want to ensure the future of nonpartisan, nonprofit Michigan journalism, please become a member today. You, too, will be asked why you donated and maybe we'll feature your quote next time!