As Kalamazoo stalled, its neighbor curbed retiree health-care costs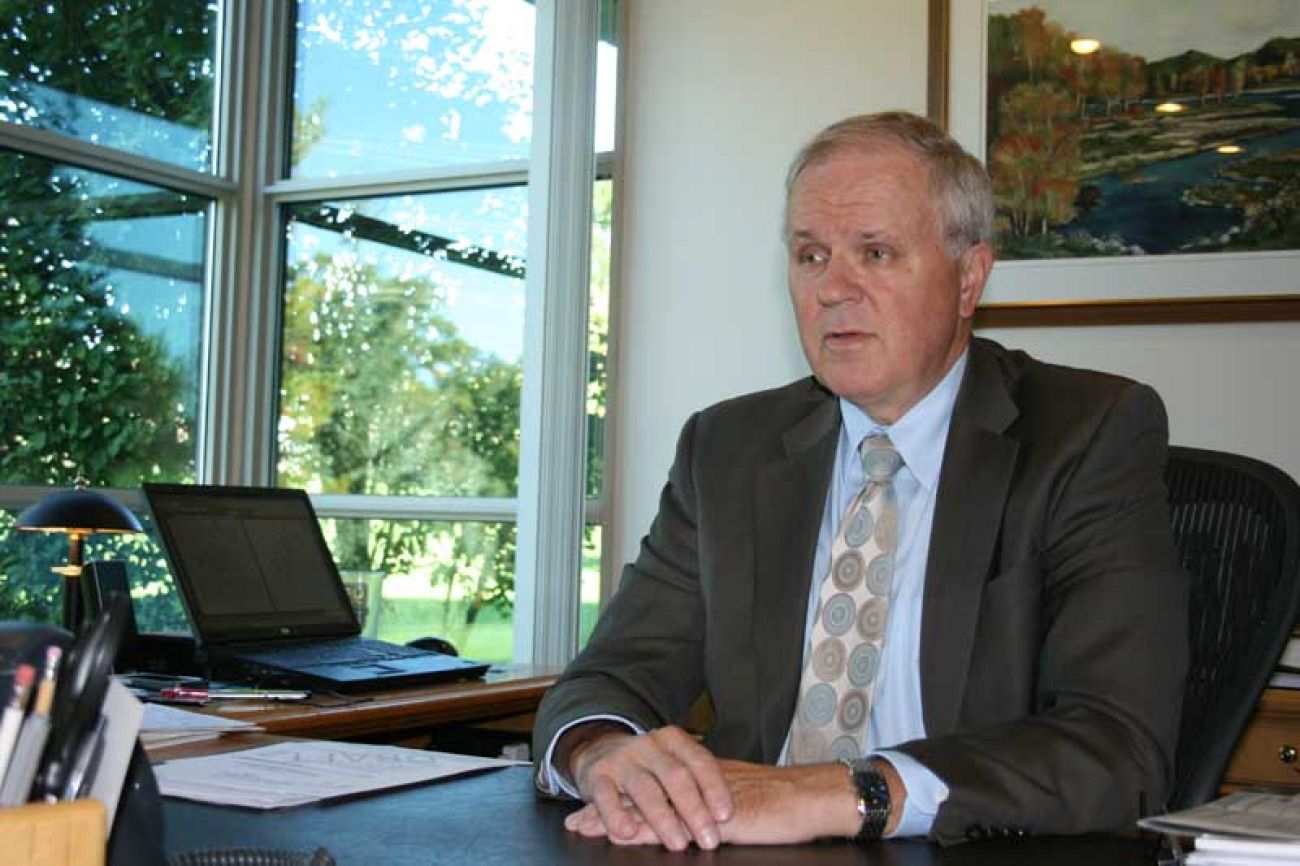 KALAMAZOO/PORTAGE - A quick drive through Kalamazoo and its bordering neighbor to the south, Portage, reveals some obvious differences. Others are less so.
Kalamazoo, older and more ethnically diverse, has its share of historic downtown buildings, a mix of vintage and blue-collar neighborhoods and the campus of Western Michigan University.
Portage is smaller, and still roughly 87 percent white. It has the Crossroads Mall, clusters of new housing and miles of popular paved trails that meander through woods and along streams.
Portage is also one of the few cities in Michigan with no unfunded pension or retiree health care debt. By contrast, Kalamazoo had a $263 million shortfall in 2011 for retiree health care (though its pension was fully funded), according to a 2011 analysis by Michigan State University.
Portage City Manager Maurice Evans credits officials before his tenure for looking ahead.
"In hindsight, I would say city officials were looking at long-term expenses," Evans said from his desk at City Hall. "We are in very good shape as a result."
In the mid-1980s, Portage negotiated a change from a defined pension benefit – in which the city promised to pay workers' pensions once they retired – to a more cost effective defined contribution plan – in which part of union and non-union workers' own salaries are diverted to a retirement savings account while they are still employed.
Portage took similar steps to limit what it would owe employees for health care when they retired – again, obligating itself to pay specific contributions each year, rather than committing the city to cover the future (and, as it turns out, skyrocketing) cost of retiree health care.
The city established a retiree health savings plan for non-union and department head employees hired after July of 2007. Employees get a percentage of their salary applied to an individual retiree health savings account. They are responsible for their own health care costs upon retirement.
Patti Thompson, director of benefit services for the city, believes the results speak for themselves. "I think it's prudent planning," she said. "We had some people looking ahead of the situation."
It has been a different story in Kalamazoo, one of numerous cities in Michigan grappling with so-called legacy debt.
In 2007, the city considered diverting money from a surplus in its pension fund to help pay down long-term liability for retiree health care. But that discussion ended with the market plunge of 2008, as the fund lost 27 percent of its value.
In 2010, responding to the rising cost of retiree health care, the Kalamazoo City Commission opted to create a trust fund to help pay for future benefits. By the end of 2009, its unfunded liability for retiree health care had topped $200 million.
The city spent more than $6 million that year to pay down its bill for retiree health care, money that might otherwise have gone to saving the jobs of 60 public safety employees who took early retirement in 2012 as a cost-cutting measure.
Kalamazoo still faces a $2.5 million structural deficit for fiscal 2014 and falling property tax revenues.
Finding a way to pay for retiree health care could complicate the city's road to fiscal stability.
But Thomas Skrobola, Kalamazoo's director of management services, believes the city has a good start on managing those costs.
"We have been taking serious steps every single round at the bargaining table," he said of changes to municipal union contracts that began in 2005.
In addition to establishing the health saving account for new workers, Skrobola said that retired union workers, who contributed only 5 percent to their health care costs as recently as 2005, now pitch in at least 20 percent.
As a result of these changes, an outside audit found that Kalamazoo has pared its projected retiree health care liability from $263 million to $191 million.
As to why Kalamazoo didn't impose these changes earlier, Skrobola, who has been with the city since 2007, said: "I don't know. That's a good question."
Lifelong Kalamazoo resident and homeowner Dwight Phillips, 68, is philosophical about how city government has managed with dwindling resources. "It's still a livable city," he said.
For the past 41 years, Phillips has worked for a Kalamazoo paper products firm. He plans to retire in a year or so with a modest pension.
But he wonders how the city will pay for the legacy debt bill it racked up over the years.
"For the old-timers, it was 'Let the good times roll,'" he said.
"They all took care of each other. We are stuck with it now. It's going to take years to clean it up."
We're not just a news organization, we're also your neighbors
We've been there for you with daily Michigan COVID-19 news; reporting on the emergence of the virus, daily numbers with our tracker and dashboard, exploding unemployment, and we finally were able to report on mass vaccine distribution. We report because the news impacts all of us. Will you please donate and help us reach our goal of 15,000 members in 2021?