Michigan's jobs rebound also brings a lower paycheck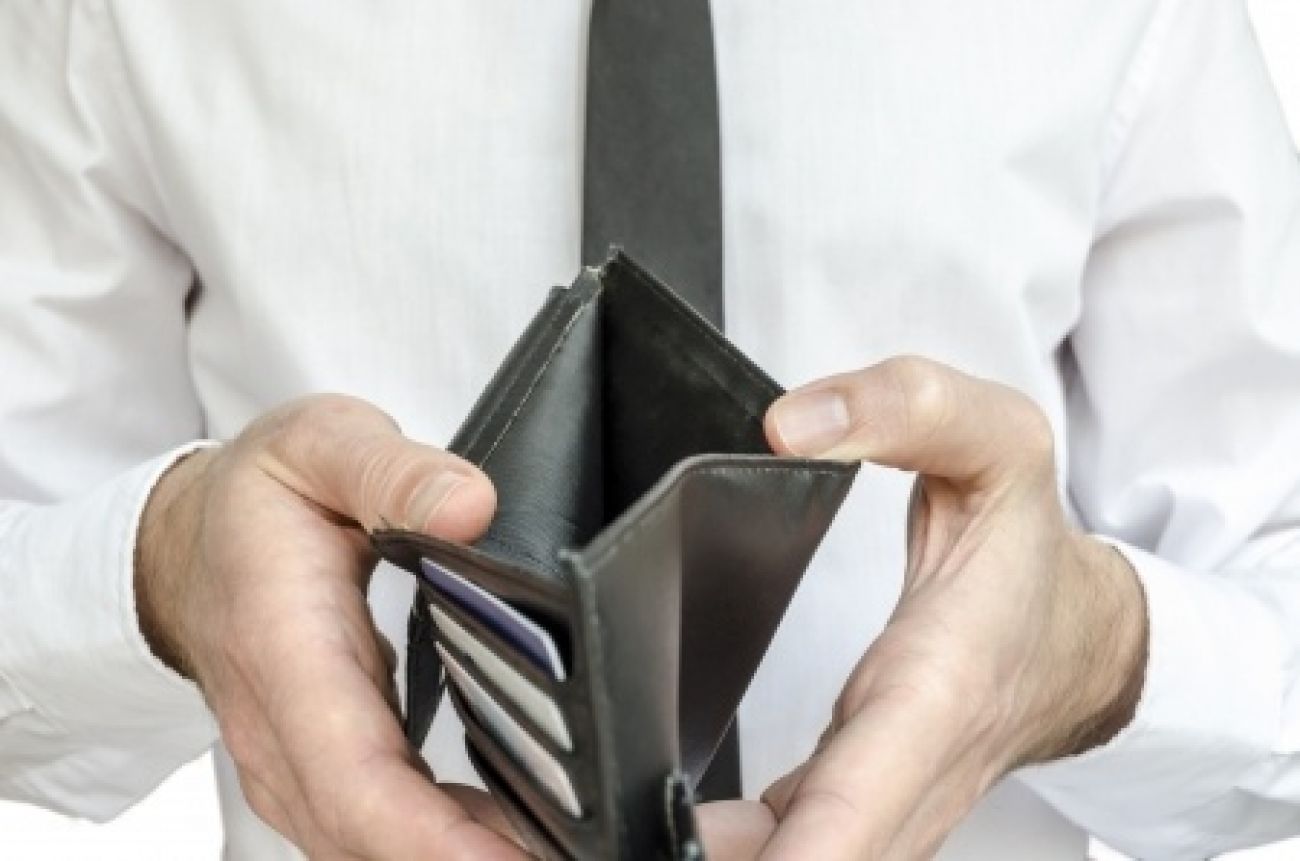 The news that Michigan's unemployment rate fell below 6 percent in February rose like a beacon across the state. It was the lowest it had been in 14 years and signaled that Michigan is no longer among states with the worst unemployment; a burden the state carried for much of the past decade.
That's the good news about Michigan's rebound from the Great Recession.
The bad news is that the wages paid by those jobs have not kept pace.
A handful of highly-educated Michigan counties still beat the national average on wages. But the average weekly paycheck has decreased in more than half of all Michigan counties since 2000, with places such as Genesee and Ionia leading the spiral.
Simply put, Michigan workers used to earn more on average than workers nationwide. Now they make less.
"The national average is pulled up quite a bit by a large number of highly-paid professionals in places like California, New York," said Colby Cesaro, research director at the Workforce Intelligence Network of Southeast Michigan, or WIN. "Michigan doesn't have as many of those. The story we're seeing is higher-wage jobs … are stagnating."
Now and Then
By the end of 2013, Michigan workers on average earned $913 per week compared with the national average wage of $965 per week, according to the U.S. Bureau of Labor Statistics.
That reversal of fortune can be traced through the past two decades.
In 1990, the average weekly pay for an American worker was $454. Adjusted for inflation, that's $822 in today's dollars. Life was better in Michigan back then, with workers here making the equivalent of $885, nearly 8 percent above the national average. It was an advantage borne of stronger unions and good-paying factory jobs.
But that edge was cut by half during the 1990s. It's not that wages didn't grow in Michigan during the 1990s; but pay across the nation grew faster ‒ at 13.5 percent compared with 9.7 percent in Michigan.
That divide only grew after 2000. In the first decade of this century, Michigan wages fell 5 percent, much of it due to vast changes in manufacturing, while national pay rose by the same amount. Michigan pay fell below the national average in 2006.
Experts trace Michigan's wage tumble in part to a drop in middle-income jobs – largely auto and manufacturing ‒ that were replaced with lower-paying auto and other jobs.
"This is global competitiveness ‒ this is one way businesses are making us more competitive with the world, by holding those making higher-than-average incomes flat and outsourcing some of the higher paying jobs if they can," said Paul Traub, senior business economist at the Detroit Branch of the Federal Reserve Bank of Chicago.
State struggles to boost lives of the working poor
It doesn't have to stay this way.
Michigan's path back to a strong middle-class workforce would seem to largely depend on how many workers are able to move into well-paying, family supporting jobs such as in the construction trades, information technology and health care.
It's true that many of the skilled jobs currently in high demand pay below $15 per hour at entry-level. But over time, those positions will pay more with experience, training and education, according to a report by WIN.
WIN job postings show that Michigan employers are looking for truck drivers, information technology specialists such as web developers, health care workers such as lab technicians and nurses; jobs that over time could produce middle-income paychecks, according to WIN research.
A plateau in many counties
That's the idea, anyway. For now, wages have hit a plateau in Michigan.
The Michigan average wage has grown by 3 percent in real dollars since 1990, while the national average grew 18 percent.
"Michigan wages are stagnating. Demand is high for machinists, welders, but wages have not gone up for those jobs," said Cesaro, the WIN research director. "And the number of top wage earners is larger in other states as opposed to Michigan."
In some places more than others. Over the past two decades, Ionia and Genesee were among the counties with the worst wage declines in Michigan.
Ionia County wages average $609 per week, a 23 percent decline from 2000 to 2013. Ionia had the worst average wage decline in the state from 2000 to 2013 and the fourth worst wage decline (14 percent) between 1990 and 2013.
Hard times are also nothing new for Genesee County, home to Flint, the birthplace of General Motors.
In November 1981, Flint (along with Muskegon) had the highest unemployment rate in the nation at 15.2 percent. Since GM's heyday, more than 70,000 GM auto jobs have left the area. From 1990 to 2013, wages in Genesee County dropped 21 percent when adjusted for inflation; and down 18 percent since 2000.
Only Ontonagon County, located in the northwest part of the Upper Peninsula, has seen a steeper wage loss from 1990 to 2013, dropping 29 percent to $538 per week. That included the closure of the Smurfit-Stone Container Corp. mill in Ontonagon in 2009, which employed 182 people in the tiny county, population 6,300.
Genesee has sought to diversify its job market to improve incomes. In 2010, the growing mail-order drug store, Diplomat Pharmacy, located its headquarters in Flint and employs more than 1,000 people, 700 in Genesee.
The county now has more hospital jobs than auto jobs, said Janice Karcher, vice president of the Economic Development Action Group for the Flint & Genesee Chamber of Commerce.
"Diversification has taken place in Genesee, at the same time we've had a lot of focus on all of those companies that bring new money into the market," she said. "The future of Flint and Genesee is entrepreneurship and how we help more of them expand their market base."
SLIDESHOW: Best counties for average weekly wages (September 2014)
SLIDESHOW: Worst counties for average weekly wages (September 2014)
SLIDESHOW: Best counties for wage gains (1990 - 2013)
SLIDESHOW: Worst counties for wage gains (1990 - 2013)
Some counties flying higher
Washtenaw, Oakland and Wayne counties had the highest weekly wages in the state as of 2014 (at just over $1,000 each).
The home of the University of Michigan in Ann Arbor, Washtenaw also has one of the most educated populations – 51 percent of adult residents have a bachelor's degree or higher, which accounts for the high earnings. Oakland County is home to several of Detroit's high-end bedroom communities.
While unemployment in Detroit is in the double digits, businesses in Wayne County still pay, on average, some of the highest average wages in the state and job hubs remain along the I-275 corridor and in Dearborn and downtown Detroit.
Wayne County has seen the highest sheer number of jobs lost (22 percent 1990 to 2013), but those still working have an average pay that is higher than the national average. "For some of those that are still working, it's a great world," Traub said.
Good news was mixed with bad in another Michigan county. Montmorency County in the rural northeastern Lower Peninsula showed the highest earnings increase of any of the state's 83 counties with average wages growing 34 percent in real dollars since 1990; and rising 16 percent from 2000 to 2013. Rich with forests, lakes and trails, Montmorency bills itself as the Elk Capital of Michigan. It has about 9,350 people with a median income of $35,261, census data show.
The more sobering news: Montmorency also saw the ninth biggest percentage decline in jobs of any Michigan county in the past decade, with the number of jobs declining 14.4 percent between 2005 and 2013.
Bridge Staff Writer Mike Wilkinson contributed to this report using the U.S. Bureau of Labor Statistics' Quarterly Census of Employment and Wages. The QCEW is based on business reports to state unemployment insurance programs, which covers 97 percent of all wage and salary civilian employment in the country.
Correction: An earlier version of this story implied that the closure of the Electrolux plant in 2006 in Montcalm County affected average weekly wages in neighboring Ionia County. In fact, the data is based on where the businesses are located and not where the workers live. Though the plant's closure would have affected those plant workers who lived in Ionia County, it would not have been reflected in the Bureau of Labor Statistics data used for this report.
Business Watch
Covering the intersection of business and policy, and informing Michigan employers and workers on the long road back from coronavirus.
Thanks to Business Watch sponsors:
Support Bridge's nonprofit civic journalism. Donate today.
We're not just a news organization, we're also your neighbors
We've been there for you with daily Michigan COVID-19 news; reporting on the emergence of the virus, daily numbers with our tracker and dashboard, exploding unemployment, and we finally were able to report on mass vaccine distribution. We report because the news impacts all of us. Will you please support our nonprofit newsroom?