Q&A: Michigan nonprofits facing 'uncertain environment' in pandemic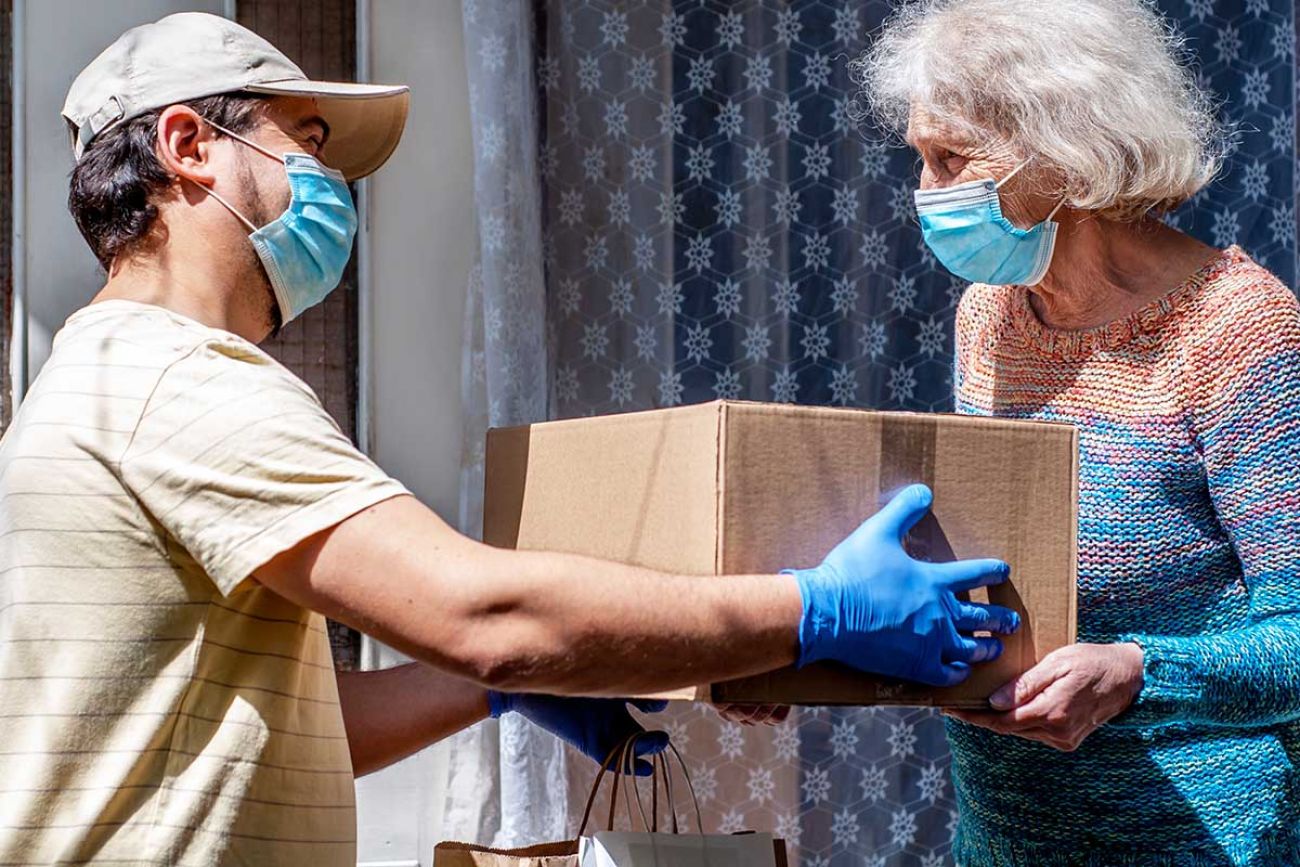 Many of Michigan's nonprofits struggled in 2020, as the pandemic pressured budgets, volunteers and operations, says Donna Murray-Brown, president and CEO of the Michigan Nonprofit Association.
As they head into 2021, Murray-Brown said, nonprofits still function in "an uncertain environment."
According to a recent MNA survey:
More than 50 percent are experiencing financial distress.

Most estimate losses this year of 10 percent to 30 percent.

20 percent said they don't have more than 12 months of funding, which might have been enough in a normal year when annual fund-raisers took place.
Overall, the survey indicated that about 60 percent of nonprofit leaders are confident that their organization as a whole will "remain operational in the foreseeable future."
The state's nearly 50,000 tax-exempt entities, about 80 percent of which are charitable organizations, collectively hold more than $260 billion in assets. They are "contributors to the health, education, and equity of the state," according to the MNA, serving as social safety nets, caretakers of art and cultural institutions and drivers of statewide spending in amounts both large and small.
They also play a major role in Michigan's economy. Nonprofits employed nearly 470,000 people as of fall 2018, the latest information available. According to the MNA, the "number represents just over 1 in 10 of Michigan's total nonfarm jobs and is larger than Michigan's leisure and hospitality industry."
While 2020 was a challenge to nonprofits, that's expected to continue into 2021. Murray-Brown spoke this fall with Paula Gardner, business editor at Bridge Michigan [which is run by the nonprofit the Center for Michigan], about the sector. Here are excerpts from the conversation:
What is different because of the pandemic?
There is a greater sense of cohesion between the staff and the board of these organizations now. ... I'm still trying to examine that.
Nonprofit organizations by virtue of who they are were designed to solve problems. COVID-19 is something we couldn't have planned for, for sure. Was it disruptive? Absolutely. But it was yet another problem to be solved. We're designed to figure that out and work through challenges.
Was it seamless from the beginning?
It was shock and amazement just like anybody else who was going through this. It was also: How do we position ourselves in strength? It was reactionary, for sure. People needed food and people who worked in food banks knew people needed food, they just needed to redistribute it and think about their distribution system.
Then there was this notion of, "How long is this going to last?" A week, two weeks, three months? There wasn't an extreme sense of panic like I thought might be the case.
How did that play out for nonprofits?
Nonprofits were not initially included in the CARES Act, [the $2 trillion federal stimulus passed in March]. It was all about businesses and we were not top of mind as a unique business serving the community good. We had to lobby to get into it.
Nonprofits are a type of business and they need resources. But nonprofits were initially very reluctant to accept [the Paycheck Protection Program] as a resource, because that's how we're positioned. [We think:] Who needs it more?
No one knew how long it was going to last, so [early on] it still seemed feasible that organizations could have their annual fundraisers in the summer or fall. There was a slow ramp up for the nonprofits to accept PPP. And also a disconnection from the financial institutions who did not see nonprofits as prime customers. I think it put us behind.
I saw PPP as the opportunity to get a low-interest or forgivable loan for nonprofits to make sure they'd be able to stay intact. I thought it was imperative as an opportunity … just to make sure a disruption did not have to adversely impact staffing and the ability to put programming out.
How are nonprofits, as a group, positioned financially?
We're finding that, in this very moment, nonprofits are good. Not great, but good in terms of financials. They've been able to work with their foundation partners for 2020.
I'm concerned for [2021 and 2022.] There are going to be a few … that won't continue operating.
In the environment we're working in, there's a lot of uncertainty.
A lot of things have to be changing.
Programming has been disrupted. They're reporting they've had to retool their programming. Some things, they're not offering at all any more. It may not be relevant or they're looking at their resources and they want to be much more prudent about how they make their impact.
Will some nonprofits fold because there are duplications of services, or will some services go unfilled?
It's too early to tell. I do think, as we move further into 2021, we will see some of these things emerge. What I'm concerned about as it relates to closures is that closures, in themselves, are normal. However, the rate is not normal. Four percent is probably normal. When you get into 7, 8, 10 percent, that's not normal.
My concern is that when a nonprofit decides to close, by law, they have to transfer their assets to another organization with a similar mission. We need to make sure that those assets stay in-community. Communities depend on nonprofits to provide services, … specifically communities of color, which generally need resources around basic needs. How intentional will the charitable sector be to make sure that … the community stays whole?
What should the average person in Michigan know about nonprofits right now?
Nonprofits depend on individual support to be able to make the impact that they do. Not just financial, but volunteer time.
I want people to recognize how utterly important it is for them to continue to give to organizations that they've given to before and look for ways to give to organizations they haven't. And, if they have the ability, to give more. The demand and the need is greater than ever before.
I want people to understand how important of an ingredient they are to a nonprofit.
I find myself making assumptions about need skyrocketing, like for food. Is that accurate?
Need is more broad than that, but it's easy to digest that basic need.
But people aren't moving about as they used to. Their mental health has been adversely impacted by this environment. The arts and culture are very important for people finding ways to express themselves or provide joy and levity in their lives. … Mental health and youth development are under lots of different pressure that they've never been under before. Older adults, and some of them being relegated to being in their homes without connection, is challenging.
This global pandemic has disrupted our ability to connect to one another [across all stages of our lives.] It's beyond basic needs, but basic needs are easily understood.
When you look two years into the future, what's your worst-case scenario?
That communities don't have the assets that we talked about earlier because of unanticipated closures and there's no replacement for that.
The other part of that is that the organizations that lose would be led by people of color, [who can't find new nonprofit work.] Sometimes they're not as easily connected to other organizations, so we run the risk of losing some creativity and impact.
Another worst-case is that we go back to a pre-COVID state. … We did not recognize and full-throttle our creativity. We cannot go back to not understanding the value of nonprofits. After March 14, we started being pretty darned important to a lot of folks.
What other changes would you like to see?
The best thing that could happen is that we do recognize the nonprofit sector and the creative leadership, and we [as a wider community] know people of color who are leading them.
Women are 74 percent of employees of nonprofits, but they're 14 percent of people leading them. Why is that? We need to disaggregate our data and understand completely who's leading these organizations.
Business Watch
Covering the intersection of business and policy, and informing Michigan employers and workers on the long road back from coronavirus.
Thanks to Business Watch sponsor:

Support Bridge's nonprofit civic journalism. Donate today.
Only donate if we've informed you about important Michigan issues
See what new members are saying about why they donated to Bridge Michigan:
"In order for this information to be accurate and unbiased it must be underwritten by its readers, not by special interests." - Larry S.
"Not many other media sources report on the topics Bridge does." - Susan B.
"Your journalism is outstanding and rare these days." - Mark S.
If you want to ensure the future of nonpartisan, nonprofit Michigan journalism, please become a member today. You, too, will be asked why you donated and maybe we'll feature your quote next time!