Traverse City salon banning trans clients won't be last business battle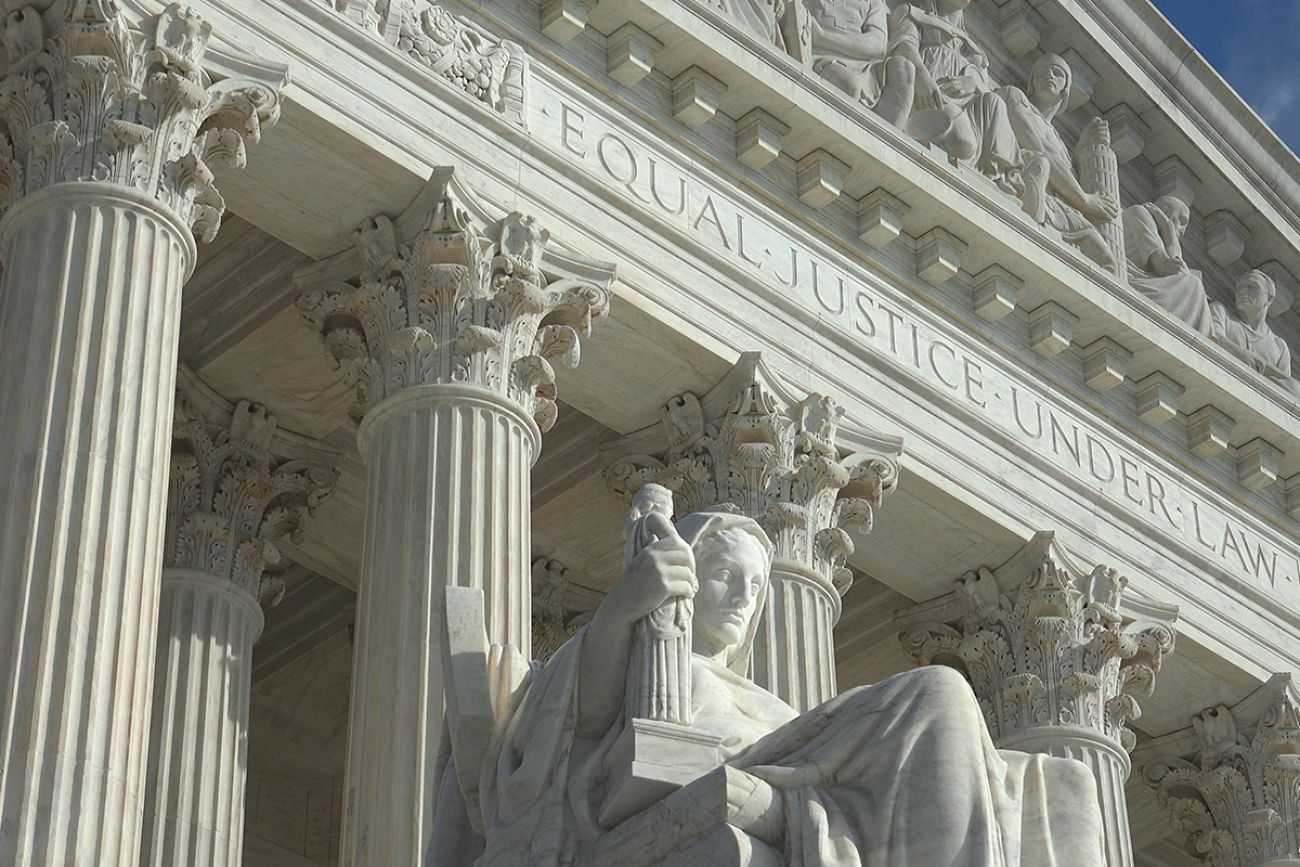 A recent U.S. Supreme Court opinion placed limits on state and local anti-discrimination laws, particularly as they pertained to the obligations of some businesses to serve LGBTQ customers. (Bob Korn / Shutterstock.com)
The U.S. Supreme Court recently ruled for a Christian website designer who didn't want to work with same-sex couples
Michigan business groups said the ruling will have little impact, in part because most businesses need more customers
But a Traverse City salon that banned transgender clients shows that some businesses will test First Amendment limits
---
A Traverse City hair salon's refusal to serve transgender customers is the first of what's likely to become an emboldened wave of efforts pitting the First Amendment rights of business owners against anti-discrimination laws in Michigan and across the country.
In Michigan, there have been cases in recent years of wedding venues in Sturgis and Grand Rapids that tested gender identity and sexual orientation protections. Experts say additional disputes — and lawsuits — are inevitable after a U.S. Supreme Court ruling in June, in which the court sided with a Colorado web designer who said her Christian faith prevented her from creating custom sites for same-sex couples.
In interviews with business and civil liberties groups in Michigan, most agreed the ruling is likely to impact only a small segment of businesses. But there was concern that future cases could chip away at protections for the LGBTQ community and perhaps for others.
Related:
"Inclusion is good for business, especially in Michigan where talent retention and attraction are essential to the state's success," Sandy Baruah, president and CEO of the Detroit Regional Chamber, told Bridge Michigan in an email. "(T)he Chamber has long supported measures that prevent discrimination in the workplace."
In the Supreme Court case, the Colorado web designer said her business plan was to develop customized sites that told the stories of couples planning their weddings. She said Colorado's anti-discrimination law would compel her to cast aside her religious beliefs to comply with the law, a violation of her First Amendment rights.
The court's conservative majority agreed, declaring that, in this case at least, Colarado's law barring discrimination against LGBTQ individuals "seeks to force an individual to speak in ways that align with its views but defy her conscience about a matter of major significance."
While the high court limited its ruling to businesses engaged in "expressive" conduct, it provided little guidance on what businesses fell under this definition. Legal observers say future litigation is needed to bring the ramifications of the SCOTUS decision (303 Creative v. Elenis) into sharper relief.
Brian Calley, president and CEO of the Small Business Association of Michigan (SBAM), told Bridge he didn't think the ruling "will have much impact at all."
Most businesses, especially small companies, want and need customers to survive, he said. But rare isn't 100 percent, and in an ideologically divided country, some will opt to try to refuse some clients regardless.
"I don't have any doubt there will be exceptions to the rule that businesses are in business to do business," Calley said. "I have no doubt the culture wars that are happening out there in the world will manifest themselves."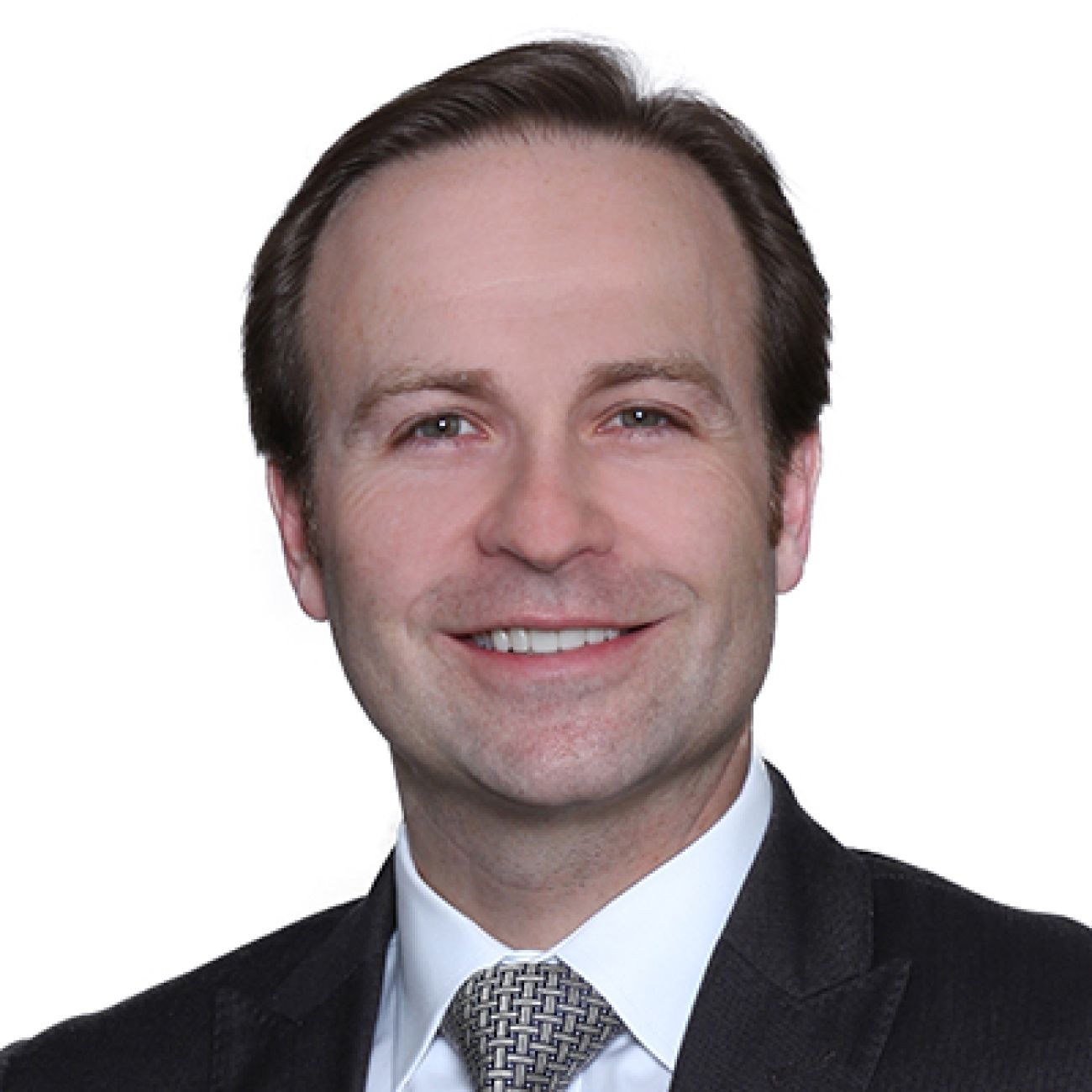 Brian Calley, president and CEO of the Small Business Association of Michigan, said he does not believe the Supreme Court ruling will impact many of the group's members, since the overwhelming majority of businesses want and need customers to survive.
Critics of the decision say they worry the free speech aspect of the ruling will be used to test how far LGBTQ protections can be rolled back.
Jay Kaplan, a staff attorney for the ACLU of Michigan's LGBTQ+ Project, specifically cited the Traverse City salon controversy as an example.
The Studio 8 Hair Lab in Traverse City posted recently on its Facebook page it would not serve transgender clients or anyone using preferred pronouns, telling them to use a pet salon instead. The salon has since taken down its page amid public backlash. A message was left for the salon's co-owner that made the statements.
"I think it's right to fear that business may view this as a license to discriminate," Kaplan said.
"Some that don't provide custom services will argue they can discriminate. We'll see businesses feeling bold enough to announce that they should not have to comply with our civil rights laws. People have a legitimate reason to be worried about the repercussions of this decision and how far businesses might try to push for this exemption."
Michigan Attorney General Dana Nessel's press secretary said the office is aware of the salon situation, which could be litigated under the state's Elliott-Larsen Civil Rights Act because the services salons offer do not constitute expressive speech.
Calley said he doesn't know how many of SBAM's 31,000 members fall under the "expressive" services umbrella, but he said the group hasn't heard much from members about the SCOTUS decision.
"We have not seen any type of uptick in people seeking advice on how they can leverage this decision," Calley said. "When things that are relevant change, we get a lot of incoming (inquiries)."
Some Michigan business groups declined to discuss the ruling.
A spokesperson for the Michigan Chamber of Commerce said its point person on the topic isn't available to comment.
The public-private Michigan Economic Development Corp., which exists to boost job growth and business attraction in the state, said it doesn't currently have a formal position on the Supreme Court decision and declined further comment.
Like Calley, Andy Johnston, senior vice president for advocacy and strategic engagement for the Grand Rapids Area Chamber of Commerce, said his organization has not seen any uptick in members reaching out with questions about the ruling.
That city has been the focus of a high-profile LGBTQ discrimination case: The Grand Rapids-based Broadway Avenue wedding venue has refused, for religious reasons, to host LGBTQ weddings in violation of the city's anti-discrimination ordinance. The venue's attorney said he plans to seek to have the city's case against it thrown out in the wake of the SCOTUS decision.
"We're going to be asking for dismissal based on that ruling," said David Kallman, whose Lansing-based Kallman Legal Group, a firm known for championing conservative causes in Michigan, is handling the case. The case has been awaiting a trial date, he said.
Kallman said the crux of the issue is whether the government can enforce a law that violates the constitutionally protected rights of business owners to free speech and free exercise of religion.
"That's a line they feel should not be crossed," he said. "Ninety-nine percent of the time, it's not a problem. It's a narrow issue: People should not be compelled or forced to violate their beliefs, that's all."
The Elliott-Larsen Civil Rights Act, an anti-discrimination law on the books in Michigan since the 1970s, was expanded in March to cement state-level protections for sexual orientation and gender identity and expression. Numerous states have such anti-discrimination protections, which have now been at least partially undercut by the Supreme Court.
In ruling for Colorado-based Christian web designer Lorie Smith, Justice Neil Gorsuch, speaking for the 6-3 conservative majority, said Colorado's law would improperly compel Smith to produce speech that violated her religious values.
"Countless other creative professionals, too, could be forced to choose between remaining silent, producing speech that violates their beliefs, or speaking their minds and incurring sanctions for doing so," Gorsuch wrote.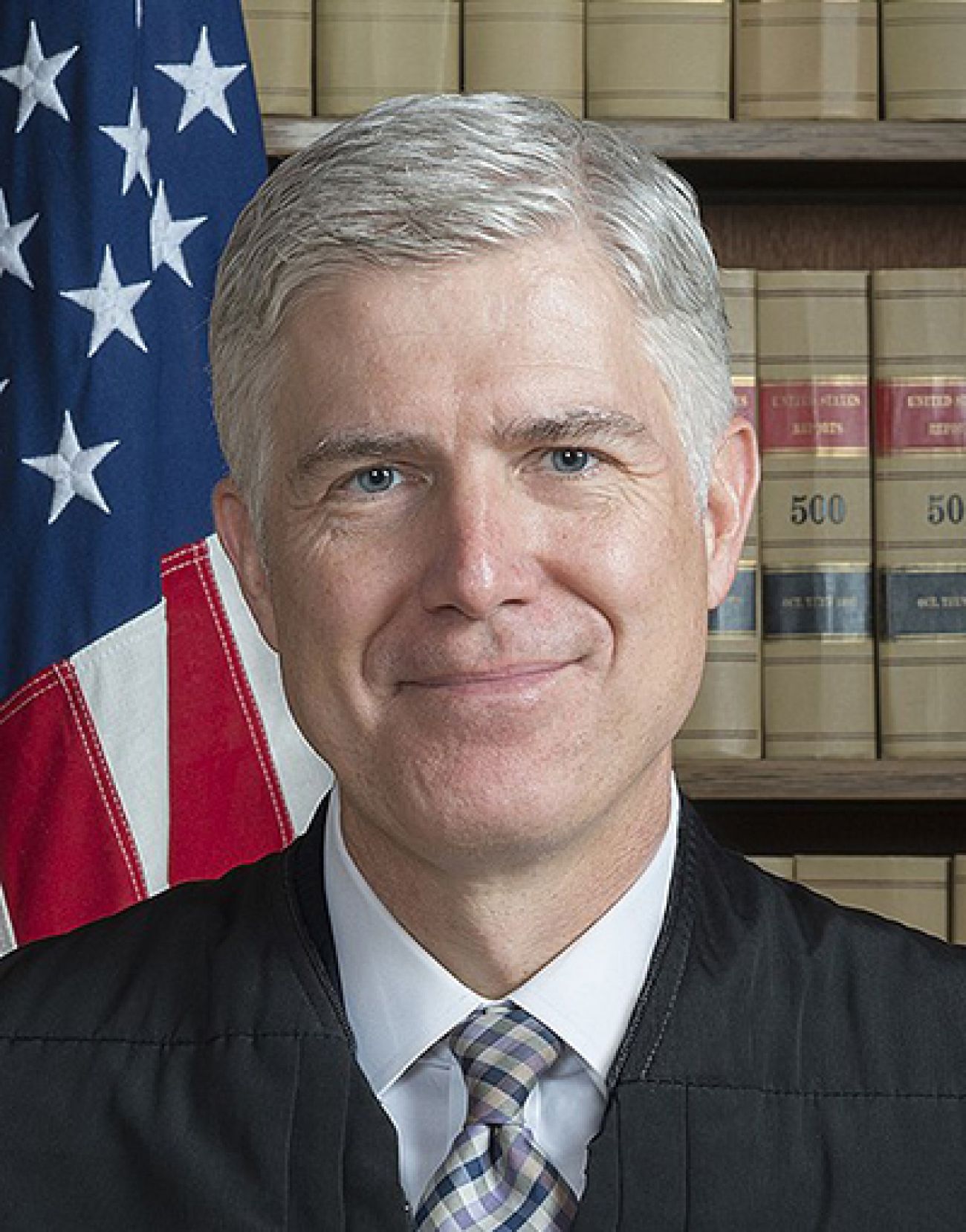 Justice Neil Gorsuch wrote the opinion for a 6-3 conservative majority siding with a Christian website designer who didn't want to provide services to same-sex couples.
Liberal justices Sonia Sotomayor, Elena Kagan and Ketanji Brown Jackson dissented.
Sotomayor wrote that the decision opens the door to religious-based business discrimination that goes beyond same-sex issues.
"The decision's logic cannot be limited to discrimination on the basis of sexual orientation or gender identity," she wrote. "The decision threatens to balkanize the market and to allow the exclusion of other groups from many services. A website designer could equally refuse to create a wedding website for an interracial couple, for example. How quickly we forget that opposition to interracial marriage was often because 'Almighty God . . . did not intend for the races to mix.'"
The ACLU's Kaplan shared Sotomayor's view, saying he expects some businesses to withhold services from other groups as well.
"This could apply to any protected category under Michigan or any state's civil rights laws. It could be race, it could be age, who knows," Kaplan said. "We're in uncharted territory."
How future courts determine which businesses are expressive enterprises remains a bit of a mystery.
"There are lots of parts of the decision that are a bit unclear," said Christopher Lund, a professor at the Wayne State University Law School who focuses on constitutional law and religious liberty.
Gorsuch acknowledged as much, saying only that the web designer's case before the court amounted to expressive conduct.
"Doubtless, determining what qualifies as expressive activity protected by the First Amendment can sometimes raise difficult questions," Gorsuch wrote.
Gorsuch compared Smith's planned wedding work to other jobs in which the way the business communicates its message is at the core of its work. Their free-speech protections are important, he wrote, regardless of whether the business is set up to make money. .
"Does anyone think," he writes, that "a speechwriter loses his First Amendment right to choose for whom he works if he accepts money in return? Or that a visual artist who accepts commissions from the public does the same? Many of the world's great works of literature and art were created with an expectation of compensation."
Lund, the law professor, said he wondered if the ruling will be extended to include florists and chefs, or whether it will eventually cover hiring practices. How courts answer those questions will likely take years.
"This is the way litigation works," he said.
In the meantime, he said, "it's understandable that businesses don't know what to do and gay and trans people don't know what to do."
Though Lund, too, acknowledged the narrow scope of the ruling. "For the vast majority of businesses, and for gay and lesbian people, nothing is going to change," he said.
The ACLU's Kaplan echoed that.
"There's a narrow group of businesses that would qualify for this exemption. They have to engage in customized tailored speech," he said. "The court talked about original customized creations that contribute to the message her business conveys."
Kevin Heard, founder of the Detroit Regional LGBT Chamber of Commerce, found some reason for optimism.
"I think the majority of people in business are accepting, open and inclusive," Heard said, though there will be business owners who opt to publicly boast of not serving certain people based on speech and religious protections.
"I think we may see more of those cases going to the Supreme Court," Heard said. "I feel they're going to be more of those situations, which are unfortunate because small-minded people create big problems."
Heard said the LGBT Chamber doesn't plan to be passive.
"We need to put the shoe on the other foot, teach them the hard lessons of respect," Heard said. "What if a gay artist refused to make a site? If the shoe was on the other foot, would they feel like they're discriminated against or find somewhere (else) to have their wedding. We understand what it feels like to be 'other' and to be discriminated against, to be attacked because of our sexual orientation."
Heard said the court ruling doesn't leave the LGBTQ community without power.
"If they don't want to do business with you, don't do business with them," Heard said. "Collective power can truly make people change their minds."
Heard said the organization plans to launch an LGBTQ small business accelerator program in Wayne County this fall, and public accommodation laws will be part of the topics covered.
Having more LGBTQ business owners, employees, suppliers and others in Michigan and elsewhere will help, too.
"We need to be on the other side of those counters," Heard said. "This is a holistic type of focus."
Business Watch
Covering the intersection of business and policy, and informing Michigan employers and workers on the long road back from coronavirus.
Thanks to our Business Watch sponsors.
Support Bridge's nonprofit civic journalism. Donate today.
Only donate if we've informed you about important Michigan issues
See what new members are saying about why they donated to Bridge Michigan:
"In order for this information to be accurate and unbiased it must be underwritten by its readers, not by special interests." - Larry S.
"Not many other media sources report on the topics Bridge does." - Susan B.
"Your journalism is outstanding and rare these days." - Mark S.
If you want to ensure the future of nonpartisan, nonprofit Michigan journalism, please become a member today. You, too, will be asked why you donated and maybe we'll feature your quote next time!