As you can probably see, Bridge has a new look! We're excited to roll out our new website design courtesy of Gravity Works Design & Development. Our goal with the redesign is to make it easier for readers to explore the site on mobile devices and discover new content.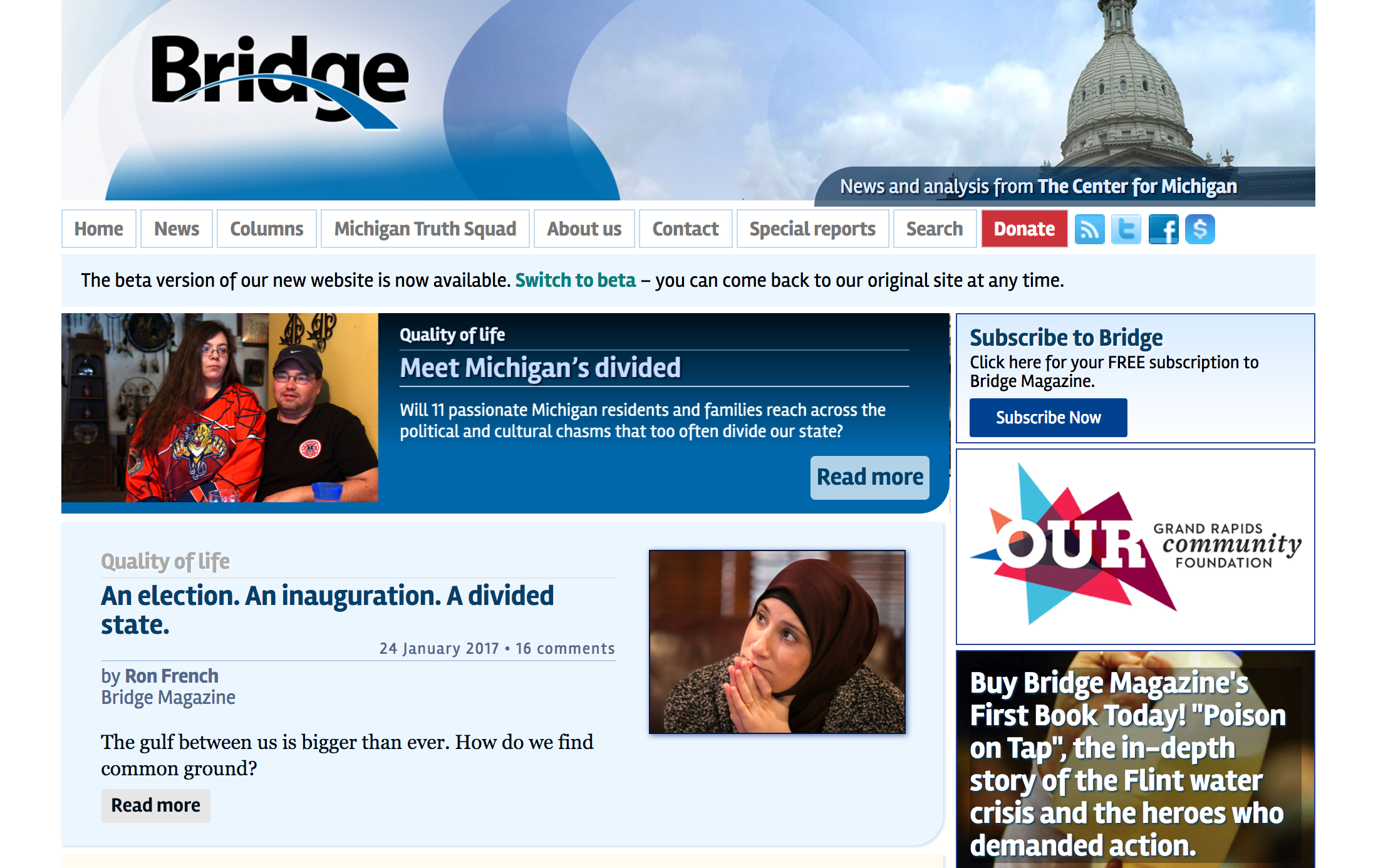 Old Bridge website design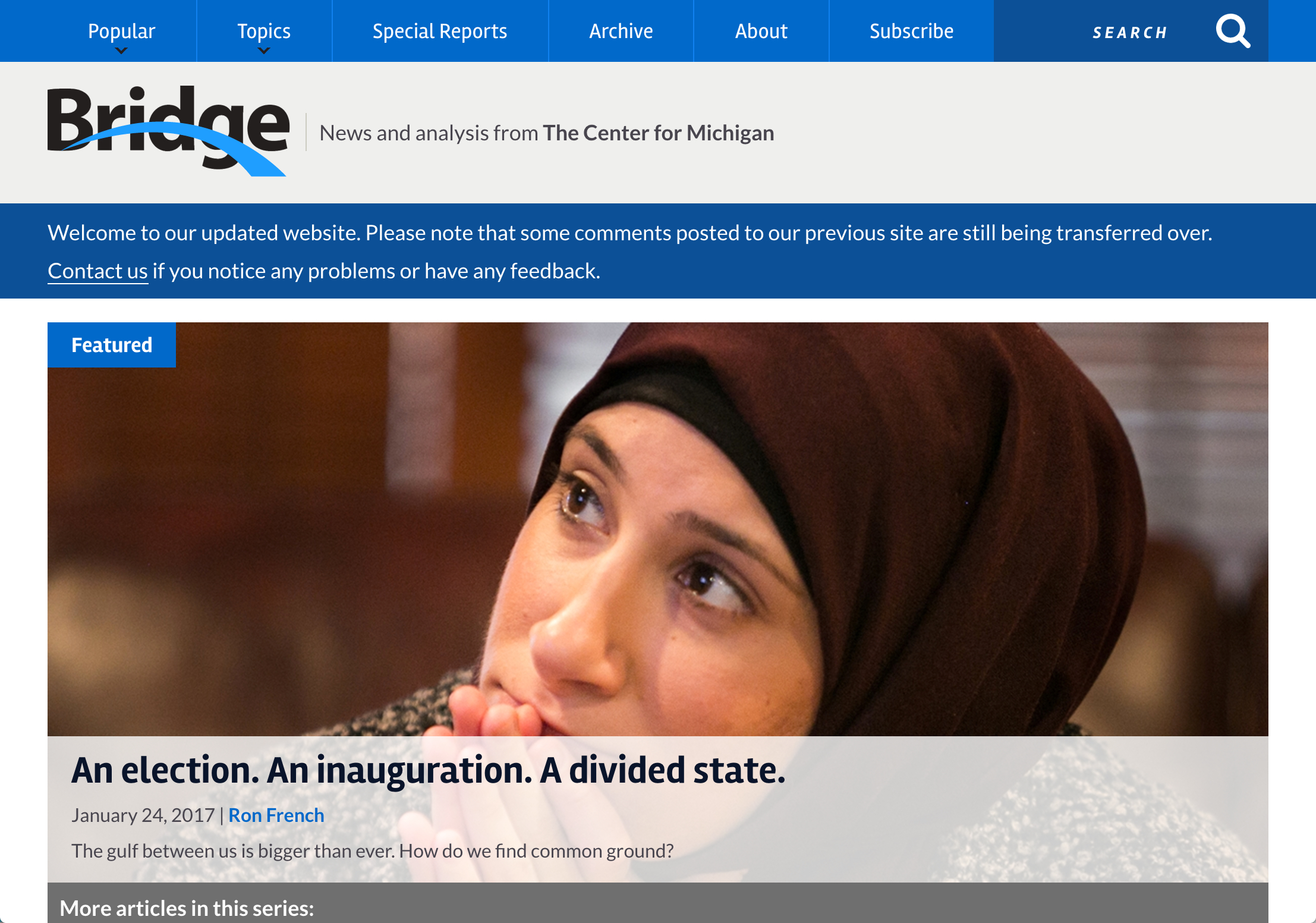 New Bridge website design
Started just five years ago, Bridge has earned more than a million annual readers, pretty good evidence that lots of people are interested in thoughtful, fair-minded journalism.
The nonprofit Bridge Magazine is the journalistic arm of the nonpartisan Center for Michigan, a "think-and-do" tank founded by former newspaper publisher Phil Power in 2006. The Center's objective is to make Michigan a better place by encouraging greater understanding and involvement in policy issues among the people of Michigan and making sure their voices are regularly heard. In 2016, Bridge won the Michigan Press Association's coveted "Newspaper of the Year" award.
Please note that some comments posted to our previous site are still being transferred over. If you notice any problems or have feedback, please contact us.
The best compliment you can give us is reading and sharing our stories. Thanks for your support.