A Mexican immigrant's past was no big deal in California. But deportable once he moved to Michigan.
Children & Families
A Mexican immigrant's past was no big deal in California. But deportable once he moved to Michigan.
When Mexican-born Juan Esquivel-Quintana was 20 and living legally in California, he dated a 16-year-old girl.
Their sexual relationship would be legal in most states and under federal law, but in California the age of consent is 18, and because he was more than three years older than his girlfriend the case was handled more severely. Esquivel-Quintana was prosecuted and served a 90-day jail sentence, according to court records.
His conviction was not a problem with immigration authorities because of an earlier appellate court decision in California that applied to people like him in West Coast states. Judges there declared that his specific state crime did not qualify for deportation under federal immigration law.
But when Esquivel-Quintana moved to Michigan, the immigration and federal courts saw it differently, and he was deported to Mexico. He appealed to the U.S. Supreme Court, which will make the ultimate decision for him. Justices will hear arguments on Monday with a decision expected in several weeks.
Call it a case of "crimmigration," the often-complicated intersection of state criminal and federal civil immigration law. The dispute is part of a national legal issue that's grown as federal lawmakers add more types of criminal offenses to the list of what makes immigrants deportable, says Andrew Moore, associate professor at University of Detroit Mercy School of Law.
"The challenge is that for some of the grounds that our federal immigration law identifies as being grounds for being deportable are very, very broad," he says. "For example there's one whole category called the 'crime involving moral turpitude.' Now, of course, nobody at the state level is ever convicted of a crime involving moral turpitude so the challenge is trying to fit whether the state offense fits into this broad category."
The Esquivel-Quintana case has national implications, depending on how the justices rule.
But for Esquivel-Quintana himself, the issue is intensely personal: it's whether he will be able to return to the United States as a legal, permanent resident, the status he's always had, says his Ann Arbor attorney Mike Carlin.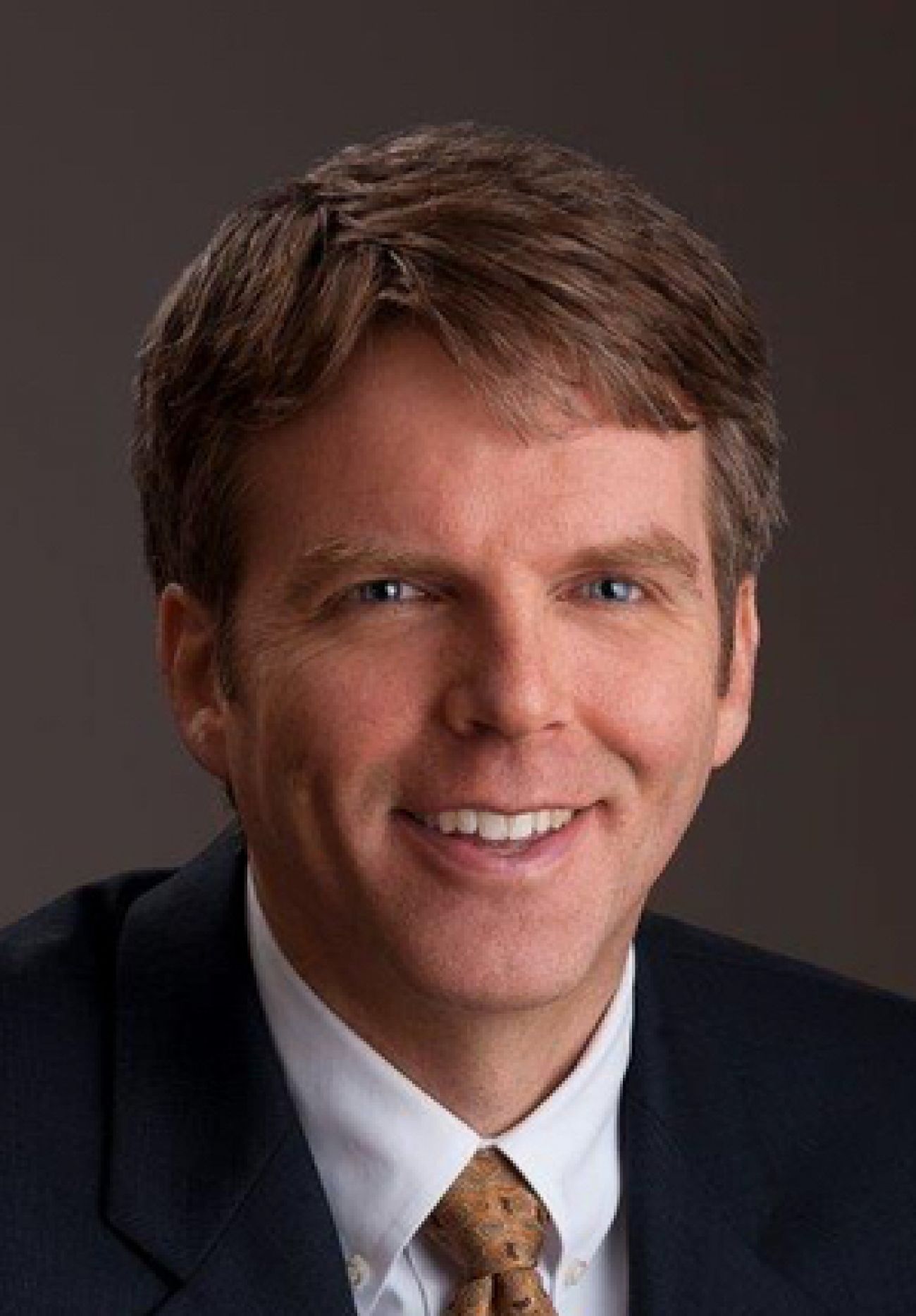 "I think what's at stake on a larger level is the future of cases similar to Juan's for other potential non-citizens who may get caught up in immigration courts and federal courts," Carlin says. "Each of those things in themselves is complicated, and then the intersection is a bit more complicated."
Attorneys with the U.S. Department of Justice, who are representing the federal government in the case, declined to comment about the issues or the proceedings.
The conflict
The issue of how a criminal conviction can impact a person's immigration status has become more closely examined by the courts over the last four decades, says César Cuauhtémoc García Hernández, an assistant professor of law at the University of Denver.
"We talk about immigration in the context of criminality, of dangerousness or posing some kind of existential threat to the United States," he says. "Historically we did not throw people behind barbed wires simply because we thought they were in the United States in violation of immigration law."
Congress has responded by increasing the number of crimes for which non-citizens can be deported. With the Anti-Drug Abuse Act's passage in 1988, for example, Congress added drug- and firearm-related crimes to the list of deportable offenses and included the category of "aggravated felony," which has been subject to interpretation. Nearly every other change to U.S. immigration law since then has included an expansion of the definition of an "aggravated felony," which has caused confusion in the courts.
"What the courts have been doing is trying to figure out if the state offense fits into a federal or generic description of the crime and then to have that as the model for figuring out whether or not a state offense is the same as a federal generic offense so that you conclude that somebody should be deported for it," Moore says.
In his book, "Crimmigration," García Hernández describes how federal immigration law and state criminal law have merged and competed, with sometimes unintended and often inconsistent outcomes.
It's not one political party that is responsible for the inconsistency. "We saw this with President Obama who famously said that his administration's enforcement priorities were to target in his words, 'felons not families,'" García Hernández says. "President Trump has, in recent weeks, articulated a very similar concern between the link between immigration and criminal activity."
But because there are variations in what is "criminal activity" between states and the federal government, conflicts can and do occur.
"One of the tough things about building an immigration law enforcement regime on the back of criminal law is we have 52 criminal justice systems in the United States," García Hernández says, "and that means that there are differences in what the state of Michigan deems a crime versus the state of California or the state of Colorado."
Efforts to make immigration law more consistent with state law have so far proven ineffective.
"We have a large variety of nuances that are embedded into our criminal justice system. There are good reasons for that being the case," García Hernández says. "But at the end of the day we only have one immigration system throughout the United States so the immigration judges and attorneys are tasked with trying to figure out how to make sure that people in Michigan are being subject to the same immigration consequences as people in Texas or people in Colorado or any other parts of the States so there's not a disparate application of immigration law."
Which is not what happened to the man involved in Monday's U.S. Supreme Court hearing.
Planning a life in America
Esquivel-Quintana, along with his family, legally immigrated to California when he was 12.
"Mexico, it's nice but it's no good for living. We have war," says his sister, Eribey Esquivel-Quintana, who lives in Ypsilanti. "So America is the dream."
The siblings and their parents worked picking fruits and vegetables: tomatoes, peppers, corn. But after about a year, much of the family came to Michigan, in part, to get away from the farm work. "Here there are more jobs and nice people. Everything is good," Eribey Esquivel-Quintana says.
A few years after he served time for having a sexual relationship with his then-teenage girlfriend, Esquivel-Quintana left California and joined family members in Michigan. Like his sister, he got a job in a restaurant. He followed soccer and was into music, his sister says.
But eventually U.S. Immigration and Customs Enforcement agents picked him up based on the California conviction, held him and began deportation proceedings. ICE Spokesman Khaalid Walls says he cannot comment on the case.
Esquivel-Quintana met his attorney, Carlin, shortly after an immigration judge in Detroit had decided that his crime in California, for the purposes of immigration law, was an "aggravated felony" and therefore he was to be deported.
For Carlin, there are two problems with that decision. First, the relationship would not have been a criminal offense in Michigan, where the age of consent is 16. Second, the language in U.S. immigration law – the Immigration and Nationality Act -- that refers to deportable offenses does not match the language of the charge levied against Esquivel-Quintana.
He was charged with "unlawful sexual intercourse" in the California system, which the immigration judge interpreted to be "sexual abuse of a minor," using the federal immigration statutes' language. That's a stretch, Carlin says.
"I want to be clear that there was absolutely no force involved. It was voluntary on both sides," he said. "Our argument is that in our case, our client's conviction is clearly not sexual abuse of a minor."
Carlin's argument runs counter to the rationale behind age-of-consent statutes, which are based on the assumption that minors are not mature enough to legally consent to sexual activity, particularly when the partner is much older. As the government argues in this case: "(W)hen an older person solicits a minor not in his peer group to engage in sexual activity, that conduct presents significant risks of exploitation, coercion, and harm toward the minor victim."
Further complicating Esquivel-Quintana's case, the 9th Circuit Court of Appeals in San Francisco ruled years ago that convictions under California's age-of-consent statute do not constitute "child sexual abuse" as described by federal immigration law. That means people like Esquivel-Quintara are not deported while on the West Coast, but they arguably can be when they travel or move to other states.
"Juan was not aware that if he moved out of the 9th Circuit he was making himself vulnerable," Carlin says.
The 6th Circuit Court of Appeals in Cincinnati, which heard Esquivel-Quintana's appeal of the immigration court order from Michigan and an appeal in a Virginia hearing, did not adopt the California standard. The 2-1 ruling created a conflict between federal court appellate jurisdictions, which the Supreme Court justice will be looking to resolve.
Eribey Esquivel-Quintana said it has been three years since she has seen her brother but they talk and text a few times a week. He lives alone, still follows soccer and works a few days a week picking corn. His sister says he's excited about his case reaching the nation's highest court.
"He's very surprised and he's happy," she says. "Maybe we (will) have good news for him."
We're not just a news organization, we're also your neighbors
We've been there for you with daily Michigan COVID-19 news; reporting on the emergence of the virus, daily numbers with our tracker and dashboard, exploding unemployment, and we finally were able to report on mass vaccine distribution. We report because the news impacts all of us. Will you please donate and help us reach our goal of 15,000 members in 2021?