Articles
February 15, 2018 | Sandra Svoboda
Filing a FOIA is often an exercise in frustration in Michigan. Here's some tips on making the process somewhat less painful.
February 24, 2017 | Sandra Svoboda
The U.S. Supreme Court will hear arguments Monday on whether the man, convicted of having sex with his underage girlfriend, should be allowed back into the U.S.
January 31, 2017 | Sandra Svoboda
People from six of seven countries named in President Trump's temporary immigration ban have come to Michigan in the last 15 years. Here are the data.
August 2, 2016 | Sandra Svoboda
Early payments to city retirement funds from the state and the Detroit Institute of Arts were heavily discounted, which means the troubled pensions must produce even bigger returns over two decades.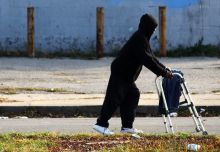 March 19, 2015 | Sandra Svoboda
Separating fact from fiction, the Detroit Journalism Cooperative digs into the difference between what's enough money to survive versus the amount needed to be stable.
December 4, 2014 | Sandra Svoboda
Bipartisan bills to ensure DNA testing is available for some convicted felons and to compensate those who are wrongly convicted remain stalled in Lansing.
October 16, 2014 | Sandra Svoboda
U.S. Bankruptcy Judge Steven Rhodes gave 15 ordinary Detroit retirees, appearing without lawyers, an opportunity to appear at the city's bankruptcy trial to voice their objection to the restructuring plan.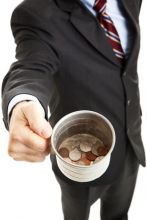 July 22, 2014 | Sandra Svoboda
Who gave Mayor Duggan $1 million? A Detroit Journalism Cooperative donation database answers this question and others.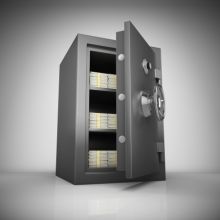 July 22, 2014 | Sandra Svoboda, Mike Wilkinson
Mayor Kilpatrick's civic fund helped put him in prison. Gov. Snyder's NERD fund brought only regret. But Mayor Duggan says his fund will be different.