Raped and left on the road, she said #MeToo. Jurors said 'No, not you.'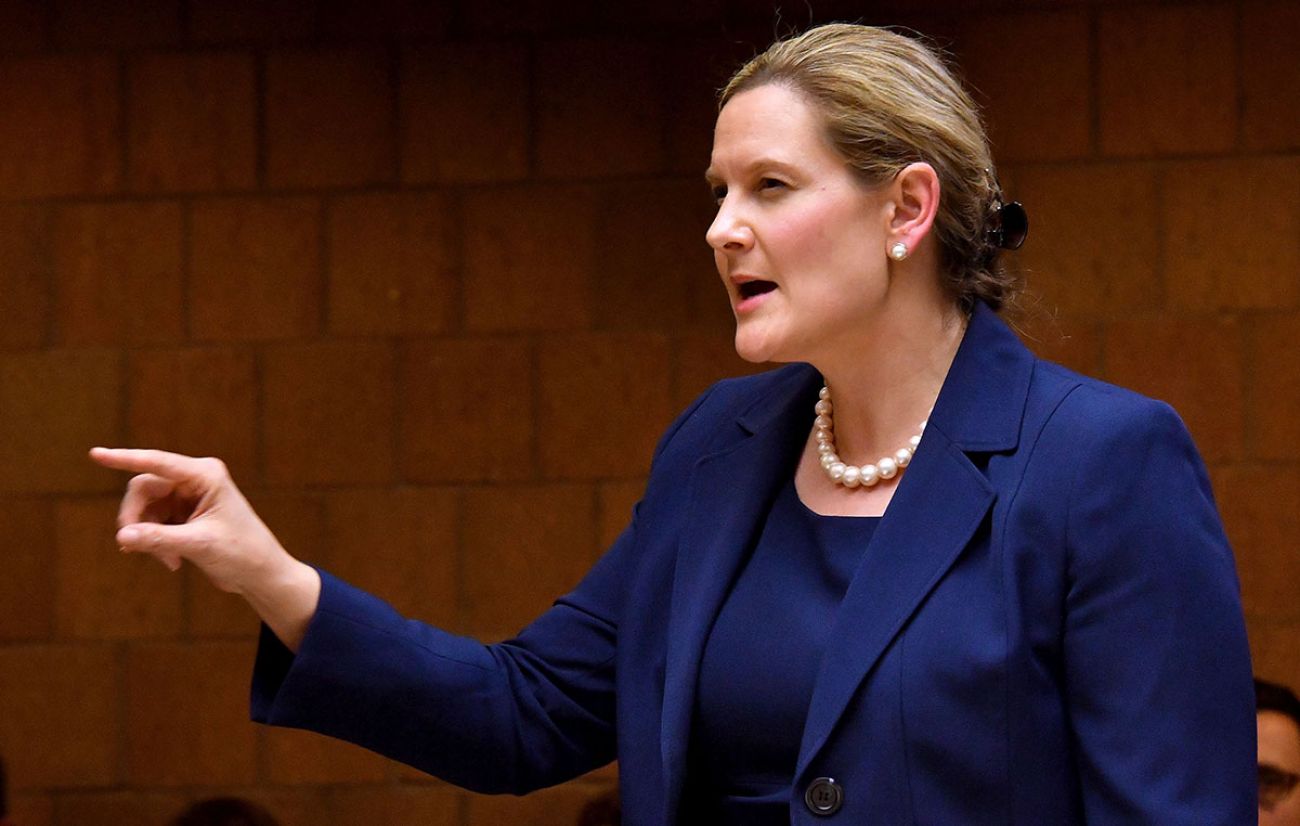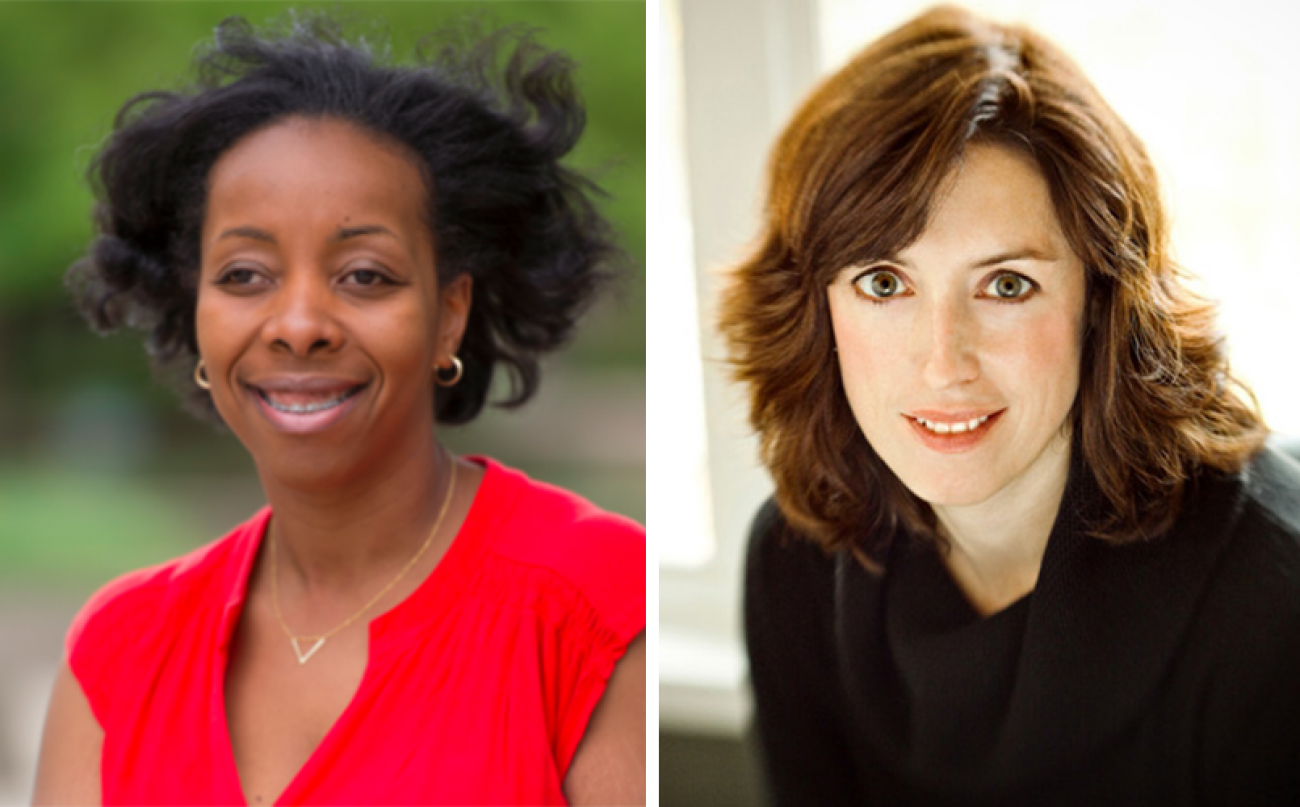 Shawana Hall was celebrating her 31st birthday on a cold, rainy night in April 2008, when she met a middle-aged man who asked her to accompany him to a party store to buy her a celebratory drink.
She was reluctant to get into his car alone. He insisted.
Once on US 131 near Kalamazoo, he pulled the car to the curb, held a knife to Hall's neck and ordered her into the back seat, she said. She accused him of raping her three times in one terrifying hour.
After she was kicked out of the car, she ran across the wet freeway toward safety. She clambered over a fence and flagged down a police officer, who drove her to the Kalamazoo YWCA, where she filed a report and was examined by a nurse.
"I thought he was going to kill me," Hall told a Kalamazoo County Circuit Court jury in September, detailing the brutal assault.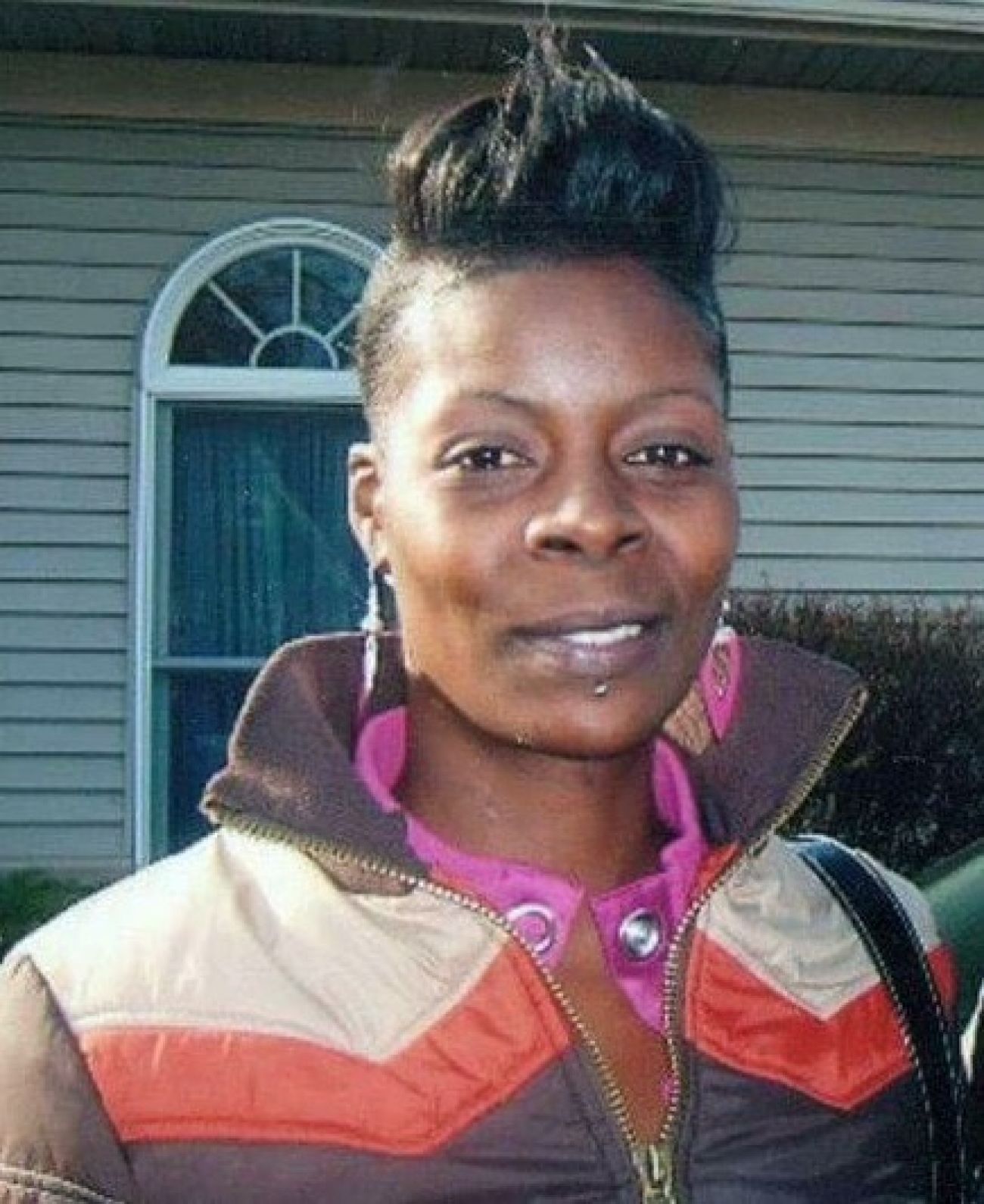 It took nearly 10 years for Hall's alleged assailant, an interstate truck driver named Calvin Ray Kelly, to be tried. It was only because of a unique effort that has made Michigan a national leader in investigating and prosecuting rape and sexual assault through DNA; a movement that began in 2009 when more than 10,000 untested rape kits were found in an abandoned police evidence warehouse.
As historians who research racial injustice, we know that race and sexual violence intersect in ways that cast black girls and women as unrapeable. We followed the Kelly case and hoped that jurors' belief in forensic evidence and corroborating testimony would prevail over this history and a culture of victim-blaming to yield a conviction.
We were wrong.
For every A-list actress or Olympic gold medalist who has bravely come forward to say "Me, too," there are many more marginalized women, like Hall, who do the same only for society to respond, "No, not you."
In the September trial, Assistant Attorney General Angela Povilaitis, who heads the state's Cold Case Sexual Assault team, contended that Kelly used his knowledge of freeways' dark spots and his vehicle as a mobile crime scene to prey upon poor, African American women who struggled with homelessness, drug addiction or had occasionally engaged in survival sex work; women who would most likely not be believed by the police and had a lot to lose by coming forward. Povilaitis linked Kelly's DNA to a total of 11 reported sexual assault cases in four states between 1985 and 2010. Two survivors from those other cases testified that Kelly assaulted them in a similar way.
The jury of eight women and four men, all but two of whom are white, sided with the defense, who argued the victim could not be trusted and the encounter was consensual. They found Kelly not guilty.
'Black women are complete throwaways'
Like the #MeToo campaign, Michigan's effort to empower and get justice for survivors of sexual assault is rooted in the organizational and leadership efforts of African American women. And yet, girls and women of color, especially those who are poor or working class or who have other intersecting vulnerabilities, like Hall, remain the most susceptible to sexual violence and are least likely to get justice.
Michigan's movement started in 2009, when the Wayne County Prosecutor's Office discovered more than 10,000 untested sexual assault kits (SAKs), dating back to the 1980s, in a police evidence warehouse.
Each white box contained not only evidence of a crime, but also the story of a woman, man, or child violated; of a life broken open and then left to sit on a shelf.
Wayne County Prosecutor Kym Worthy, who survived a brutal rape when she was a first-year law student at the University of Notre Dame, knew at once that all of the kits – even the ones that fell outside the state's statute of limitations – had to be tested.
MORE COVERAGE: Say her name: Shawana Hall. She is a hero.
"This was not a popular view," Worthy told us in October. We were seated in an executive conference room overlooking Detroit's skyline at the Wayne County Prosecutor's Office in the Frank Murphy Hall of Justice. As prosecutors buzzed around the busy office, she walked us through the history of her campaign for justice.
The costs alone were staggering: each kit cost approximately $1,200 to $1,500 to test.
"If you do the math, that's millions and millions of dollars," Worthy said.
Unlike New York City and Los Angeles, where officials easily secured city and state funding to test their untested rape kits, decades of budget cuts in Wayne County eroded Worthy's capacity to deal with such a crisis. By 2009, Detroit was in financial freefall and hurtling toward bankruptcy, already a victim of decades of divestment and decline, even before the Great Recession hit.
"We were really starting from nowhere," Worthy told us.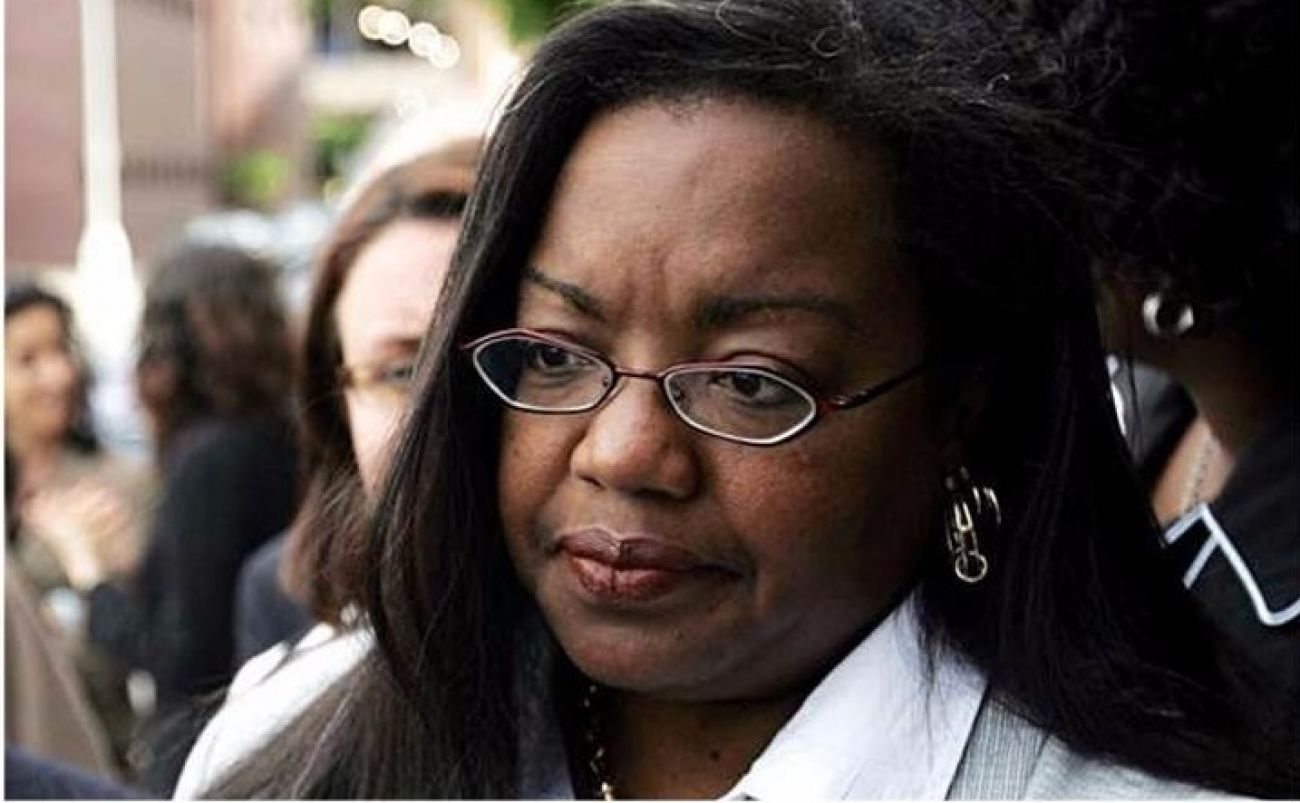 Even if funding was available, which it wasn't, there was little political will to test the kits, the majority of which represented victims who were poor or working-class African American women.
"I have no doubt that this is about women of color," Worthy said.
Worthy became their champion and sought allies. She turned to Debi Cain at the Michigan Domestic and Sexual Violence Prevention and Treatment Board and Rebecca Campbell, a Michigan State University psychology professor whose Research Consortium on Gender-Based Violence had gained national attention.
In 2011, they applied for and won one of only two $1.5 million grants from the National Institute of Justice to submit a sample of 1,600 kits for DNA testing and interview stakeholders to understand why the kits were ignored and abandoned in the first place.
Their findings, issued in 2015, were shocking: The testing identified 188 serial rapists and yielded 670 "hits" in a national DNA database known as CODIS, that matched evidence found at crime scenes in 26 states and Washington D.C.
Worthy's office netted multiple convictions from this initial sample, including a serial rapist who murdered five of his victims before being identified by DNA evidence from a rape kit that went untested for years.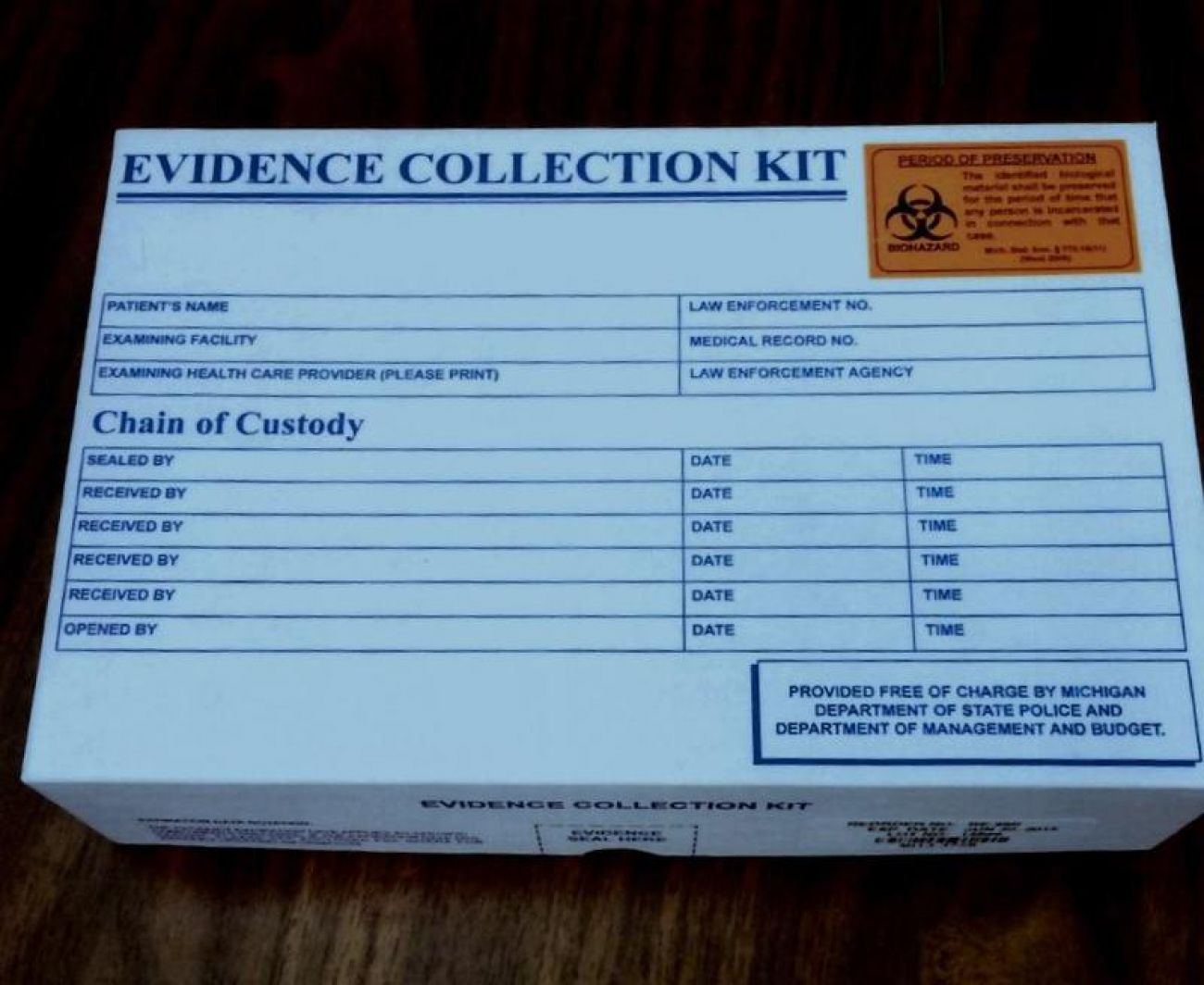 If that kit had been tested instead of abandoned in a warehouse, lives could have been saved.
The initial results only underscored Worthy's insistence that all the kits be tested. DNA found in one kit could exonerate someone who had been falsely accused; could secure a conviction of someone arrested in a similar criminal act; or could be used to populate the database with criminals' DNA so future matches could be made and more predators could be taken off the streets.
The research also revealed a culture of apathy and short-cutting within the Detroit Police Department that led to the mishandling of sexual assault reports. With only a few detectives assigned to thousands of cases, officers often only made a few phone calls before giving up. This put the onus on victims to push for justice.
Worse, the findings indicated there was pervasive victim-blaming among Detroit police. Poor rape survivors were assumed to be prostitutes; adolescent victims were believed to be lying; and anyone who knew their assailant "got what they got" because they chose to associate with them. Case after case was labeled a "deal gone bad" or "wake up and regret" or dismissed as "not really a rape."
The attitudes of crime lab personnel were similar. Often only sexual assault kits from "worthy" victims who were part of "legitimate" cases would be tested. Since DNA testing was considered a "limited resource," many technicians believed it shouldn't be wasted on "sketchy" victims.
Meanwhile, victims who reported their attacks and submitted to intrusive forensic examinations sat waiting, assuming law enforcement officials were acting in good faith, giving their reports the serious consideration they deserved.
"For a lot of women, being sexually assaulted wasn't even the worst thing that happened to them that day," Worthy said. "So I think, if you're beat up on by the agency you go to for help, why would you go through that?"
Worthy said that "one of the smartest things we did was bring in victim advocates."
This led to the development of a pioneering victim-notification process that prioritizes a trauma-informed approach to gaining survivors' cooperation and trust so they could attempt to get them justice.
"Every sex crimes officer should have that training," Worthy said.
Crusade for justice
Worthy's drive for accountability and victim-based approach sparked a massive public-private fundraising campaign, the first of its kind in the nation, led by the Michigan Women's Foundation and the Detroit Crime Commission that became known as Enough SAID (Sexual Assault In Detroit). They sought and raised millions of dollars needed to submit all the remaining kits for DNA testing and to investigate and prosecute the offenders identified by the testing.
"This is among the most important work we could be doing," Peg Tallet from the Michigan Women's Foundation told us in an email. Especially "when a survivor of sexual assault tells you she 'got her life back' when her kit was tested and the perpetrator convicted."
For Kim Trent, a member of the Wayne State Board of Governors and a survivor of an unreported rape, this was personal.
We met at a Detroit coffee shop on a rainy Monday morning in November, a day after millions of survivors of sexual assault and harassment testified about their abuse online with the #MeToo hashtag. The outpouring was overwhelming. We were all a bit raw. Each of us wiped tears away as we spoke about this incredible moment of reckoning and recognition.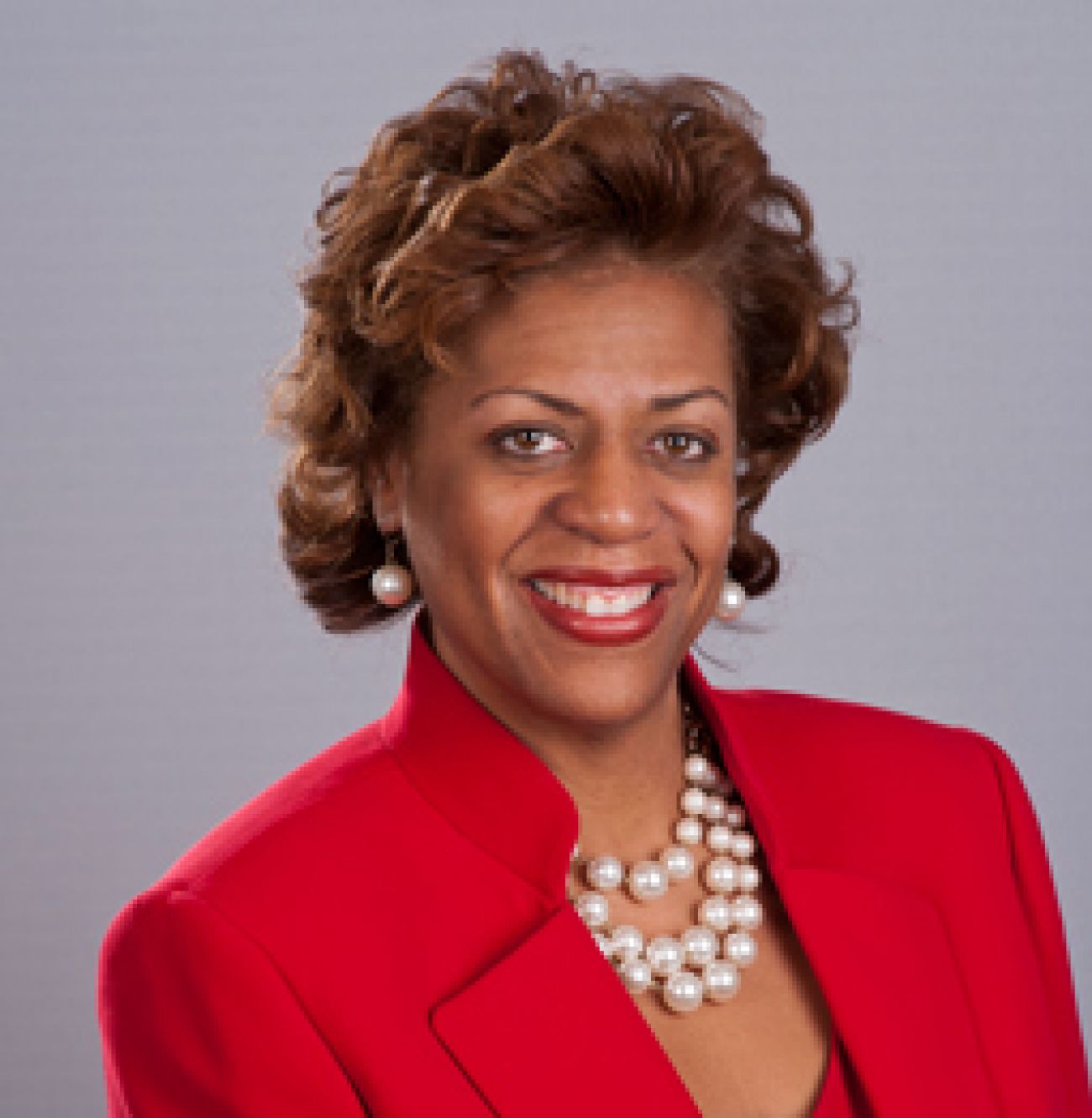 But we also talked about how marginalized girls' and women's experiences with rape and sexual assault are ignored, disappeared or silenced.
The fact there were so many untested, abandoned rape kits shows "just how little people care about black women and girls," Trent said. "Black women are complete throwaways."
Her decision to raise more than $600,000, known as the African American 490 challenge, was an effort to change that narrative and to say, essentially, that black women's and girls' lives and well-being matter. It was a watershed moment that pushed the fundraising for Enough SAID into high gear.
"This is just us coming together to tell the world that the work starts now," Trent told the Detroit Free Press in 2016. "We know that there is so much more that needs to be done."
Blueprint for reform
Today, millions of dollars have been raised and more than 10,000 kits have been tested, enabling Worthy and her prosecutors to identify 811 serial rapists and send 113 offenders to jail. "The kits we found in one city, one county, in one state have tentacles in 40 states," Worthy said.
Additionally, they created a national blueprint for reform. "It's revolutionary," Worthy said.
"We created a process for a census, database creation, a whole new way to approach victims in cold cases, a new way to prosecute cases and a trauma-informed training process."
That process is "about how victims' brains processes trauma," she said. "Some victims freeze. Some talk like they're ordering lunch. So (understanding that)... is big for law enforcement officers and should be huge for victims."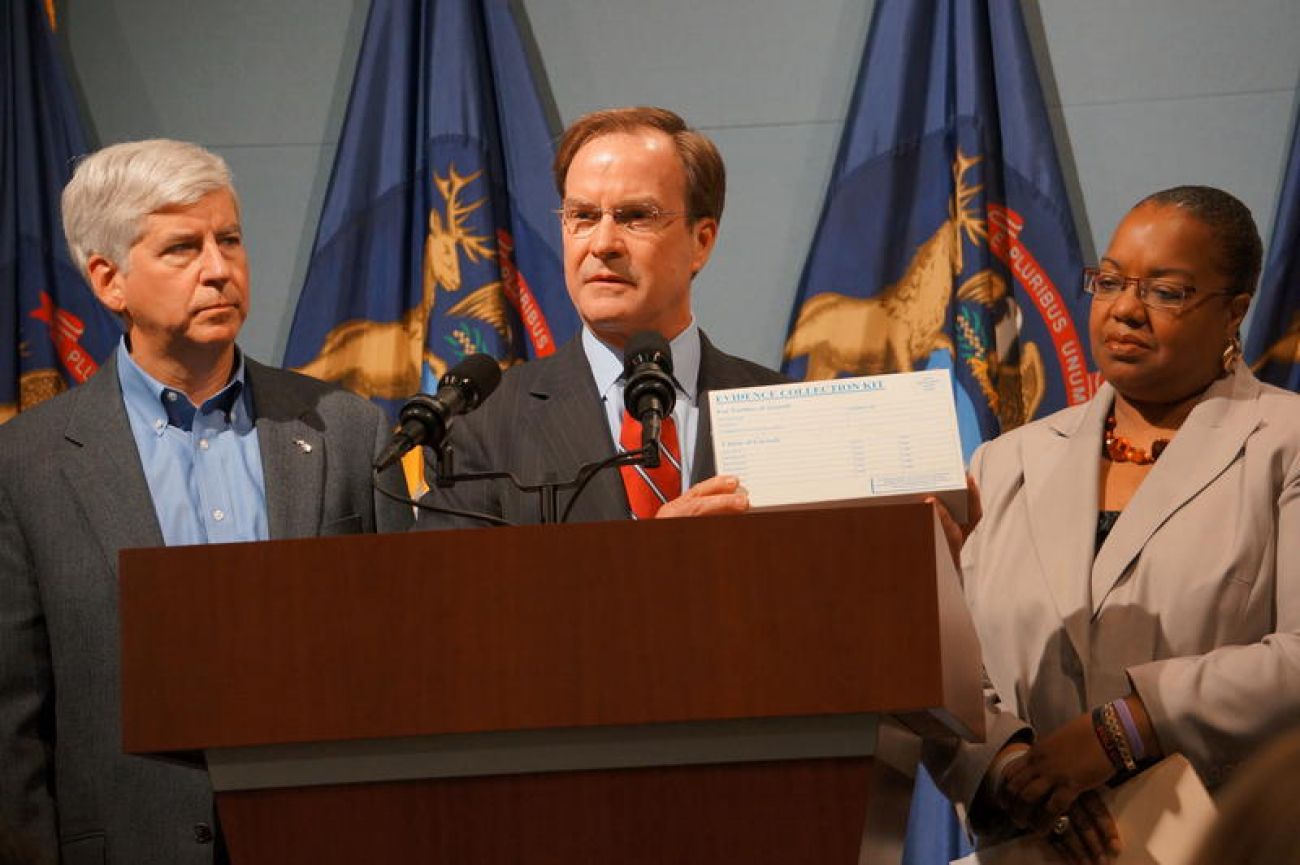 Prosecutors across the state have launched similar efforts to end the accumulation of untested sexual assault kits. In 2012, Attorney General Bill Schuette's office began the Cold Case Sexual Assault Project with a grant from the U.S. Department of Justice.
In 2014, the Michigan Legislature passed the Sexual Assault Kit Evidence Submission Act, which requires police departments to send rape kits for testing within 14 days after receiving them, guaranteeing that no kit – or the survivor who submitted it – will again be ignored or abandoned.
And this fall, Gov. Rick Snyder signed legislation to allow each kit to be tracked, like a UPS package, from the beginning to the end of a case. That could help change Michigan from "one of the worst states to one of the best" when it comes to rape evidence, said state Rep. Laura Cox, R-Livonia.
DNA won't save us
The prosecution of Kelly, the Memphis-based trucker, was supposed to tie all these accomplishments together and showcase how the latest forensic technology and a reform-minded agenda that prioritized victims' rights could net a violent predator.
Schuette's spokeswoman, Andrea Bitely, told us it was the first prosecution related to their Cold Case Sexual Assault Project and "the first case in Michigan, that we are aware of, where one offender has been linked to this many additional sexual assaults in so many other states, and spanning so many years."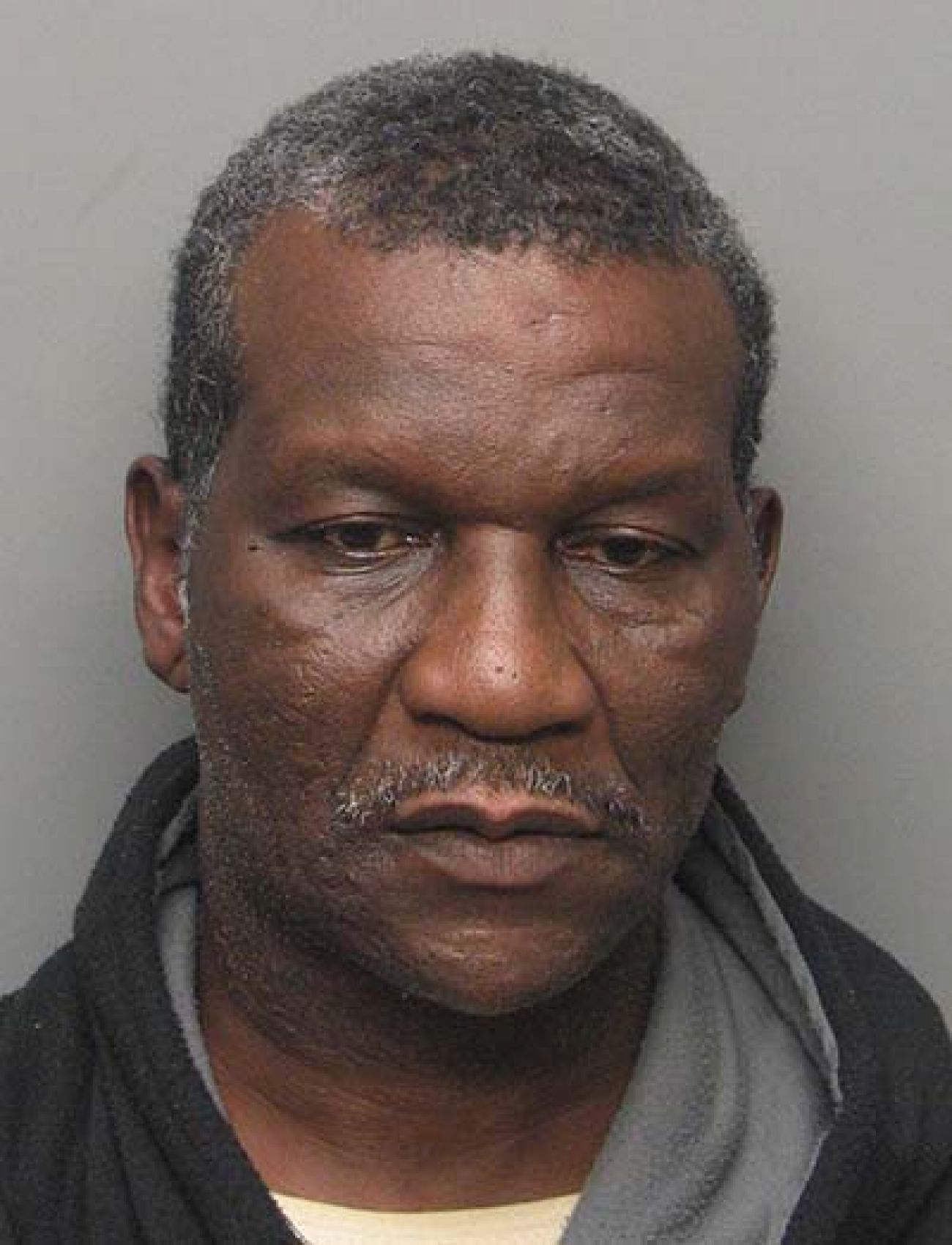 "For 25 years, police or prosecutors passed on charging Calvin Kelly," Schuette's office said in a statement.
"Each time a case was closed or a warrant was denied, he was empowered to rape again, knowing there was likely little consequence to his actions."
The attorney general believed he had a strong case: Forensic evidence linking 11 sexual assault reports, a compelling victim who agreed to testify and corroborating reports and testimony from survivors in Missouri and Virginia.
The not-guilty verdict suggests that no matter how polished the prosecutor's arguments were; no matter how strong the DNA evidence was; no matter how many victims there were or how convincing their testimony was, the jurors could not overcome the deeply ingrained rape culture and history of racism that pervade our country and our criminal justice system.
Kelly's defense attorney, Becket J. Jones, from Hills Law Office in Kalamazoo told us that he "absolutely" tried to "discredit the victims." The women accusing Kelly, he said, had "sustained periods of unemployment," histories of "drug use" and some had been "picked up for prostitution."
During the trial, Jones asked Hall if she worked as a prostitute the night of her birthday. She said no. She testified she drank and used cocaine earlier in the day of the attack, but was not intoxicated.
That "victim shaming" made Hall "feel like she was unworthy, like her life didn't matter," her sister, Talaya Jackson, told us.
"She wasn't a prostitute" Jackson said. "And it doesn't matter what she was doing with her life. She didn't ask (Kelly) to do that."
The verdict, Jackson said, was "a slap in the face. That hurt. It hurt a lot."
"There was no justice for my sister," she said.
We believe the heroic efforts to get all of Detroit's and Michigan's sexual assault kits tested is not the end, but the beginning of a longer, winding path toward something akin to justice. The 2009 discovery was, after all, a symptom of a deeper problem and a longer history.
Calvin Kelly is now in Memphis, where he recently told a reporter that the case was "nothing but lies." He denied that his DNA was linked to multiple, violent sexual assaults and blamed his Michigan prosecution on Schuette's run for governor.
"That man is a menace," Hall's sister said of Kelly. "He needs to be locked up...I don't want him to hurt someone else's sister."
Prosecutors in Memphis, St. Louis, or Danville, Virginia, where allegations against Kelly remain, could sit down with the women who said "Me, too" and use their understanding of this history to help jurors take these victims' stories and vulnerability to rape seriously.
Last month, Hall died of an accidental overdose. Her family said the jury's verdict sent her into a downward spiral that left her feeling discarded and dismissed.
"My sister was beautiful," Jackson said. "She was strong. She was my protector."
She should be remembered as a "hero," she said, because "it takes a whole lot of courage to speak out."
Until the most vulnerable and marginalized girls and women in our society are heard and given the dignity and respect they deserve, sexual predators will remain free to assault with impunity, leaving nothing but destruction and despair in their wake.
DNA may help solve crimes, but it cannot save us from our history.
Only donate if we've informed you about important Michigan issues
See what new members are saying about why they donated to Bridge Michigan:
"In order for this information to be accurate and unbiased it must be underwritten by its readers, not by special interests." - Larry S.
"Not many other media sources report on the topics Bridge does." - Susan B.
"Your journalism is outstanding and rare these days." - Mark S.
If you want to ensure the future of nonpartisan, nonprofit Michigan journalism, please become a member today. You, too, will be asked why you donated and maybe we'll feature your quote next time!